Founded in 1984, Science Olympiad is the premier team STEM competition in the nation, providing standards-based challenges to 6,000 teams at 425 tournaments in all 50 states. Since its founding, the organization relied on membership dues, sponsorships, grants, and the sale of educational products. After the passing of their founder, Dr. Gerald J. Putz, in 2020, the organization started a foundation to honor him. This step gave them a way to give back to their community—but they needed a nonprofit platform that would help.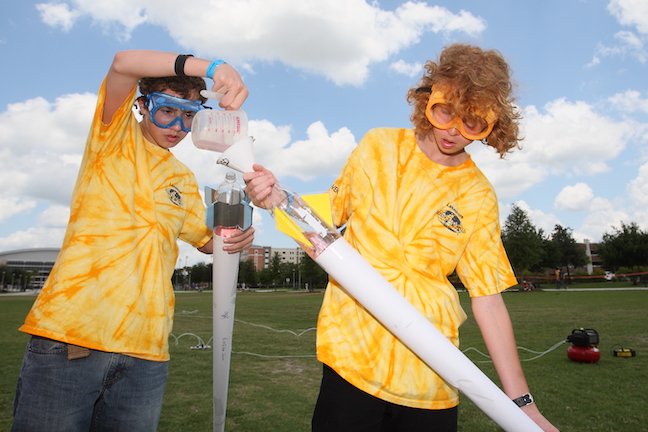 With multiple sources of data—including spreadsheets, old records, email lists and file folders—Jenny Kopach, CEO of Science Olympiad, knew it was time to implement a constituent relationship management system (CRM). Initially, they wanted an email communication system that could also track information about their members. They also wanted a system that, when they were ready to start fundraising, would be able to support donations for the foundation arm of the organization.
They decided to implement Neon CRM. In the beginning, their first email list import contained about 140 contacts. Consolidating all of their supporters' data in one place has given them the tools they need to grow: Now, they have more than 30,000 contacts in the system.
"I love the campaign stats… it's just amazing. The reporting gives us a lot of support for what we're trying to do. It also helps us tremendously with our sponsors because it's not just website views anymore. We're really able to quantify our marketing outreach."
–Jenny Kopach, CEO of Science Olympiad
The pandemic proved to be a pivotal way for Science Olympiad to grow their database, especially after their 2020 National Tournament was canceled. It forced them to increase their digital communications and offer valuable content through webinars and newsletters instead of relying on in-person events. This led to more people opting into their newsletters.
Today, one of the most highly anticipated pieces of content is the annual rules release. In 2022, their October newsletter—which highlighted the rules release—ended up being the most engaging email of all Neon CRM clients. You can read more about it in The Nonprofit Email Report: Data-Backed Insights for Better Engagement.
Mary-Margaret Koch, Program Manager & Alumni Coordinator for Science Olympiad, pays close attention to their community's needs so she can create valuable newsletter content. Koch also makes sure there is a good mix of graphics as those drive more clicks and better engagement.
"A technical thing that I appreciate is the way the system automatically opts you out after three bad sends. Since we have so many school email addresses, which may or may not allow sends from an outside organization, it helps keep our data like bounce rates cleaner."
–Mary-Margaret Koch, Program Manager, Alumni Coordinator, Science Olympiad
The staff at Science Olympiad is small with about 6-8 full- and part-time professionals and many contractors. The key to making their events run smoothly is their large base of dedicated volunteers. Each tournament can require up to 300 volunteers—and that's just for the programming alone. The Science Olympiad team uses a few of the volunteer management capabilities in Neon CRM, and they know that's an area where the Neon CRM system can improve their volunteer experience.
Kopach knows that Neon One has prepared them for Science Olympiad's future. As the team ramps up fundraising campaigns for their foundation, manages their volunteer base base, and continues to engage thousands of contacts around the country, they'll grow with confidence knowing their CRM will support them every step of the way.
See Neon CRM's Email Tools in Action
Science Olympiad uses Neon CRM's email tools to grow their audience and send newsletters, updates, and other communications. You can, too! Check out this self-guided tour of our email builder and learn just how easy it is to create and send engaging emails with Neon CRM.