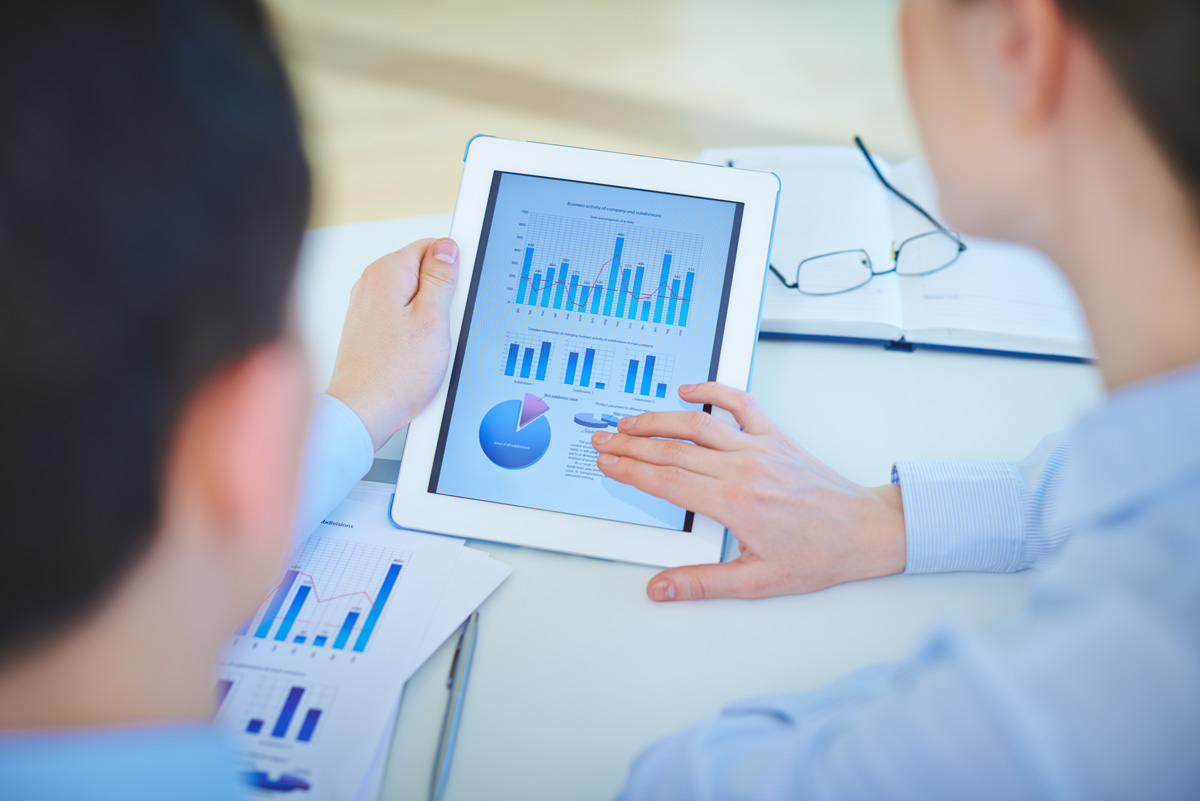 Every year your nonprofit should be looking for new ways to streamline the fundraising process and improve the efficiency and effectiveness of your campaigns. As you ramp up for your upcoming fundraising season, efforts should be renewed as your officers proceed full-steam ahead with ensuring the year's campaigns are scheduled to go off without a hitch.
If you aren't already, you should start each year's fundraising season by looking at your donor data and using it to inform all of your fundraising efforts for the season. Your fundraising strategy decisions should be informed and educated based on your donor data.
If you are like most nonprofit officers, you may find your donor data overwhelming and put off proactively managing it. But it doesn't have to be a hassle. Besides, the benefits of strong data management are clear.
Consistently managing your donor data will enable you to better know your donor network and plan your appeals in a more effective manner. Fully understanding your donor data and utilizing it correctly can dramatically improve the effectiveness of your fundraising efforts. But you cannot understand or appreciate your donor data if you have not properly maintained it throughout each year.
Managing your donor data so you can make more data-driven decisions encompasses a lot of different strategies, so many nonprofits have different methods they prefer. However, there are some approaches that all nonprofits should consider, including the following:
Only collect the data you need.
Utilize effective CRM software.
Regularly clean your database.
Know what your data can do.
Your nonprofit's donor data is its most valuable asset when you are planning for the future of your organization. Don't let the opportunity to take full advantage of and expand your donor network pass you by because of mismanaged data.
Follow these 4 data management tips and you will surely be able to better fundraise for your organization's needs. Let's get started and prepare you to expertly manage your donor data heading into the 2019 fundraising season!

1. Only Collect the Data You Need
It is all too easy to get buried under a mountain of donor data without being able to see a way to make sense of the information you have. When trying to understand your donor analytics, you don't have to collect any and all data about your donors—this will only result in yet more information for you to sift through to find the important insights.
Only collect the data that you think will be important for your organization's immediate and long-term goals. Your donor data should focus on the following:
General Information
Gathering some basic information on your donors is essential. Just be sure to do it in a reasonable and sensible way that doesn't clog your database or invade their privacy.
You should determine each donor's:
Name
Age
Gender
Location or region
University or business affiliation
Profession or employer
This information will enable you to understand the basic demographics of your donor network and how you should appeal to donors in the future.
Giving History
A person's giving history is the best possible indicator of whether or not an individual will donate, or continue to donate, to your organization. Make sure you are looking at the individual's giving history with all charitable organizations, not just your own. This way you can see the particular interests and wider philanthropic habits of each donor to better modify your appeal.
When you are looking at a donor or potential donor's giving history, make sure to document their RFM:
Recency of donation. When did they last donate?
Frequency of donation. How often do they donate?
Monetary contribution. How much do they donate on average? Are they a major donors?
An individual's philanthropic tendencies will provide valuable insights into how you can continue developing your nonprofit's relationship with them.
Wealth Markers
It is important to record an individual's wealth markers so you can properly gauge how much you should make your ask. If you could potentially turn an ordinary donor into a major gift donor simply by stewarding him for a larger donation, you should be aware of that possibility before planning your strategy.
Common wealth markers include:
Real estate investment.
Business affiliations.
Stock ownership.
Examining and recording wealth indicators such as these will enable your nonprofit to properly prioritize their appeals during your fundraising campaign season.
Personal Preferences
Just like not all nonprofits are alike, not all donors will interact with nonprofits in the same way. Donors will have their specific preferences for how they communicate and donate to nonprofits.
It is not difficult to understand the different ways in which donors may prefer to receive communications from a nonprofit. Whether by phone, email, or direct mail, a donor will be more likely to respond positively to a specific method. Make sure you know which method your individual donors prefer so you do not have to waste time sending out duplicate appeals via different methods.
Donors will also likely have a preferred method of donation—online, in person, or via direct mail. Once you know how a supporter likes to donate, you can tailor your asks to make their donation as convenient for them as possible.
Donor analytics allows your nonprofit to better understand its donors and improve donor retention. Set yourself up for success by only collecting pertinent data so you can streamline your fundraising process.
DonorSearch_NeonCRM_Set-the-Tone-for-2019-4-Ways-to-Expertly-Manage-Donor-Data_Header-2.jpg
2. Utilize Effective CRM Software
You may be shuddering at the thought of keeping all of this data organized in a way that you can understand it. Even when you only collect the limited, valuable information, you still need to be careful to maintain an organized database. The best way to do this is to effectively utilize CRM software.
Of course, there are plenty of nonprofit CRMs on the market and you must be sure to choose one that has all the features that are necessary to properly manage your donor data. Look for a CRM with essential features, such as:
Customizable forms. All forms available in your CRM should be completely customizable, meaning you should be able to determine the blank fields so you can capture the information you deem relevant. Don't forget to make sure the forms can be branded to your individual organization!
Mobile friendly interfaces. Most people access the internet on a regular basis through their phones. Make sure your CRM can be accessed via mobile devices so you can have easy access to all of your data on-the-go!
Communication tools. Your CRM should have custom, automated communications tools that allow you to interact with your donors in an easy and efficient way.
Reporting tools. View and analyze your data in a format that fits your organization. With reporting tools, you should be able to organize and dive into your data without the stress of manual reporting.
Third-party integrations. Don't forget to find a CRM that easily integrates with other technologies. If there is something you need to manage your data and your CRM does not have a built-in tool that can accomplish it, it should at least provide a third-party integration that will help you.
Constituent profiles. Build and analyze comprehensive constituent profiles with your CRM so you can have all of the important information at your fingertips.
Forget the days of worrying over spreadsheets. A nonprofit CRM software will enable you to manage your donor data all in one centralized database.

3. Regularly Clean Your Database.
Like any house that gets cluttered over time, your donor database needs to undergo spring cleaning. Around once a year you should review your database and purge all the information that is no longer needed. There are a few key steps you should take as you undertake this task:
Step 1: Update addresses. Run your donor data through NCOA, the National Change of Address database, to check and make sure you have the most accurate and up-to-date information possible. This database contains all changes of address filed in the previous two years by US postal customers. You may want to time this database sweep a few months before a big fundraising appeal.
Step 2: Remove lapsed donors. When donors quit their involvement with your nonprofit or pass away, their data remains in your database, possibly obscuring more immediately relevant information. Remove all lapsed donors from your database so you can have a clear view of your records.
Step 3: Merge duplicate records. Duplicate records can clutter up a database and may even lead to errors during your fundraising campaigns. Make sure to consolidate duplicate records so you have a single, comprehensive record.
Step 4: Update employment information. Many people change jobs and fields frequently throughout their adult life, and their records with your organization should always try to reflect their most recent employment.
If you want to make the most of your prospect development and properly strategize ways to appeal to donors, your data needs to be accurate and up-to-date. Cleaning your data will ensure you are prepared for your fundraising campaign.

4. Know What Your Data Can Do.
Your donor data is the key to researching prospective new donors for your organization. Prospect research tools perform fundraising analytics on your donor data so that you can find and appeal to individuals who are the most likely to donate to your organization.
Your donor data holds the key to unlocking your fundraising campaign's true potential. Why handicap your organization by not properly utilizing your data to maximize efficiency and effectiveness?
DonorSearch's fundraising analytics guide explains that prospect research uses the information and patterns found in your donor data to provide your organization with actionable insights that will support your organization's attempt to grow its donor network.
You will have already collected the important wealth and philanthropic indicators but it can be overwhelming to try to make sense of this data with only manual analysis. This analysis takes up valuable time and resources when a prospect research tool could easily manage these tasks for you.
Using a prospect research tool, you will be able to easily take full advantage of what your data can offer you. You will be able to use the patterns and trends found in your donor data to:
Reduce the number of dead ends you follow.
Streamline the donation appeal process.
Identify and steward major gift and planned gift donors.
Join the discussion in our Slack channel on connected fundraising