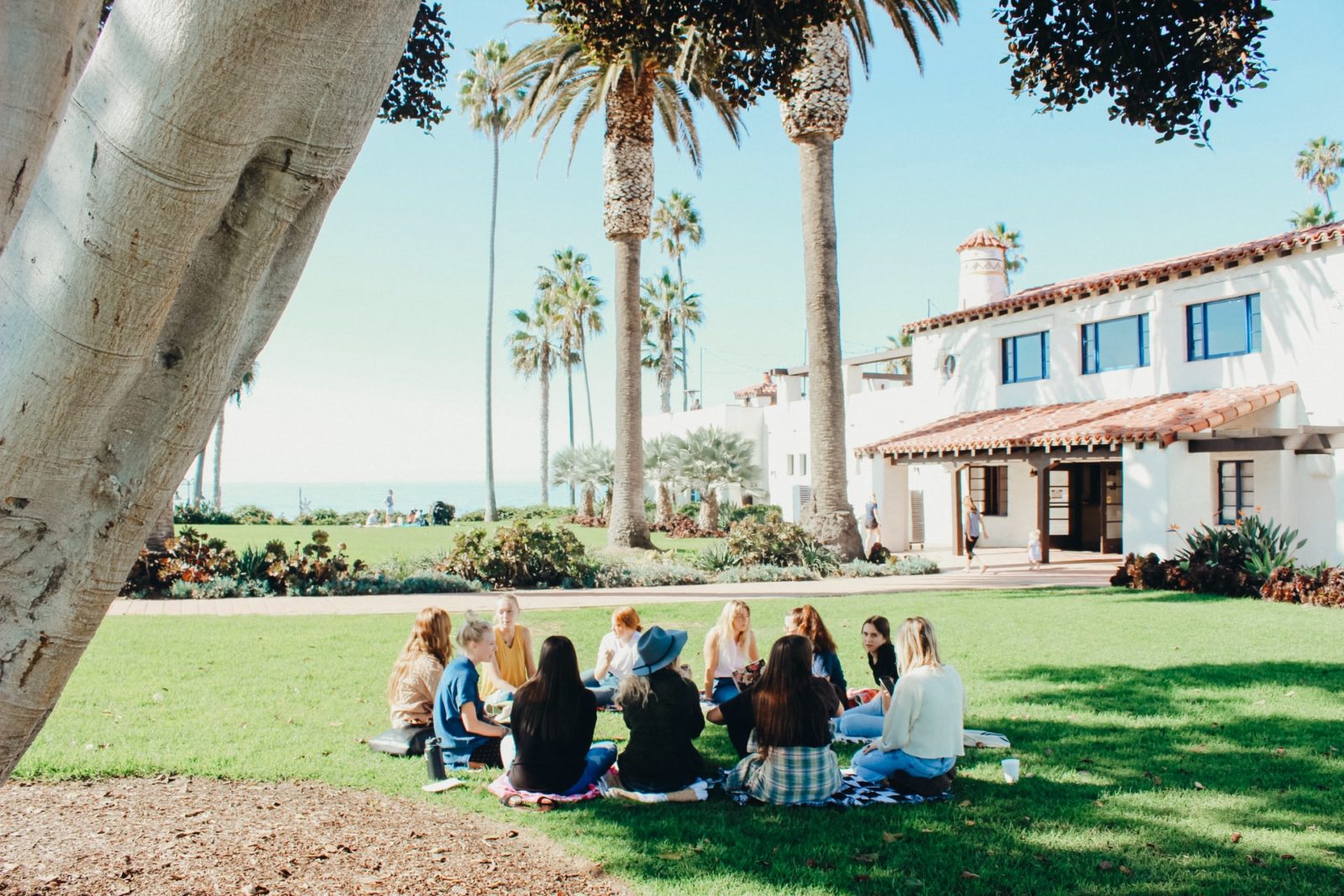 Research suggests people are more likely to give to local organizations than larger national nonprofits. Data cited in Donors: Understanding The Future of Individual Giving found that individuals are more likely to give to arts and human services organizations the longer they stay in that community. Regardless of your nonprofit's mission type, many donors prefer supporting local nonprofits. Learn how local giving is beneficial to both donors and nonprofits and how your nonprofit can grow a network of strong local supporters.
The Benefits of Donating Locally
The case for giving local is strong. Donors can see the results of their generosity directly. For every dollar donated locally, the public receives $3 of benefit. One study conducted by the University of Chicago found that people presume that their local gifts have more of an impact than gifts made to organizations further away. This is a benefit for donors, but it's great for nonprofits, too: When donors can see and experience the benefits their contribution, they're more likely to become an enthusiastic supporter and be easier to retain.
Many local programs and institutions people interact with everyday operate on the nonprofit model. Schools, zoos, museums, and even places of worship are all examples of local nonprofit institutions that have a direct impact on your community. Giving to these organizations is a powerful way for donors to make a difference in their area.
But donating locally can do even more than than keep your valued institutions running: It gives donors the chance to change others' lives in their own back yard. In an article from Stanford Social Innovation Review, author Stephanie Wykstra shares the biases she held that made her only give to international and global charities and what made her change her mindset.
The author initially believed that, since money goes so much further in the global south, one's money can make more of a difference and can save more lives. Then, her attitude changed after she started volunteering at Riker's Island prison. After working with prisoners, she learned that over 80% of those detained at Riker's had not been convicted of a crime and were awaiting trial. The lack of financial resources and the complexities of bureaucratic red tape kept more people imprisoned.
Often, those who needed money to pay bail often need only a couple hundred dollars to be free as they await trial. As Stephanie Wykstra put it, she changed her mind when she realized "we also have opportunities to reduce huge amounts of suffering right down the street, at a relatively low cost."
This is just one example of how individuals that donate locally improve lives in their communities. Think of how much donating to food banks, mutual aid networks, house-building organiztions and shelters for veterans, the unhoused, refugees seeking asylum, or those fleeing domestic violence can make a difference. Every community includes underresourced groups of people that local donors can help.
The Benefits of Having a Local Network of Supporters
For nonprofits, having this local supporter base is quite beneficial. If a majority of your constituency is nearby, they are more incentivized to continue investing in your cause. They may even come to visit and participate in programming, events, or volunteer opportunities.
When your supporters are local to you, they can consistently witness and benefit from all the work you do. It's easier for you to help them understand their impact. Plus, your local donors are more likely to have helpful suggestions about improving fundraising strategies, service offerings, communication plans, or program logistics that accurately reflect the needs of your community.
Relative to people who give to large philanthropic organizations, local donors have a more vested interest in continuing their support year after year. Gifts given to large-scale organizations may have been given due to a fleeting topical issue; they may have been inspired by peer pressure or current events rather than the belief that regular donations to that organization will make an impact.
For instance, consider 2022's formula shortage. There may be an influx of new donors to organizations that help provide resources like formula to new parents. But how many of these donors are passionate about this cause and plan to continue giving after the formula shortage is resolved? Donors to smaller organizations like local food banks have a higher likelihood of continuing their support even when formula is back on the shelves: Their proximity to those organizations means they're more connected to the community they serve.
How to Grow a Loyal Base of Local Donors
One of the most cost-efficient ways to get new donors interested in your nonprofit is by spreading the word in your own community. Getting members of your community to learn who you are and what you do is an important part of inspiring them to donate to your cause. Here are some ways to get your name out there.
Participate in a Local or Regional Giving Day
Giving days are the perfect way to get more eyes on your nonprofit's cause. If your nonprofit participates in one of these events, you can be discovered by people who are passionate about supporting local organizations but haven't heard about you yet.
Learn how participating in a Giving Day can benefit nonprofits by watching our interview with Young Leadership Council of New Orleans, who participated in Give NOLA.
Promote Your Public Programming, Volunteer Opportunities, and Events Locally
By promoting your services locally, you'll make yourself visible to local people who need your resources or programs. But you'll also connect with people who are passionate about your cause! Aside from trying to engage individuals, this also provides you with the opportunity to build relationships with local businesses and organizations that can help you in future fundraising campaigns.
By adopting a hyper-local approach, you increase the odds of connecting with the people who are most likely to be interested in donating locally and who want to support you.
Consider going old school and having a presence everywhere you can, both in person and through different local channels. Some ideas to consider include:
1. Make Flyers
Place flyers on bulletin boards at community hotspots like coffee shops, restaurants, train or bus stops, and community recreation centers.
2. Run Local Ads
See what opportunities are available with local newspapers, magazines, publications, television, and radio stations.
Aside from getting your name in front of potential donors in your area, local media outlets may be more willing to donate ad space or sell slots for a discounted rate than national publications.
3. Attending community events
Setting up booths at local events like First Fridays, maker's markets, craft festivals, and farmer's markets is a great way to get your nonprofit some visibility. However, depending on what your nonprofit's cause is, this may or may not be the right fit for you. Exercise your best judgement!
Social Media
Social media is a great way to spread the word about your organization. One of the best ways to get your name out there is through paid ads, which you can use to target people in your area. If that's out of your budget, other things you can do are:
Join local Facebook and Nextdoor groups and post about your services
Post your events and programming on Facebook and other channels. If you're selling tickets, you can always link to the event on Eventbrite or other event management platforms.
There are a large variety of in-person and virtual mediums to explore as you promote your nonprofit to people who live nearby.
The Power of Local Giving
A local community of supporters is a valuable asset every nonprofit should have. Local supporters are more likely to be actively involved in your organization through regular donations, volunteering, or even as beneficiaries. The feeling of seeing their dollars make a difference in their community feels especially rewarding when donating locally. Finding a local base of supporters can be as simple as printing out flyers or participating in a large scale local event like a giving day.
Go forth and find local supporters! For more insights about the value of local giving, check out our donor report.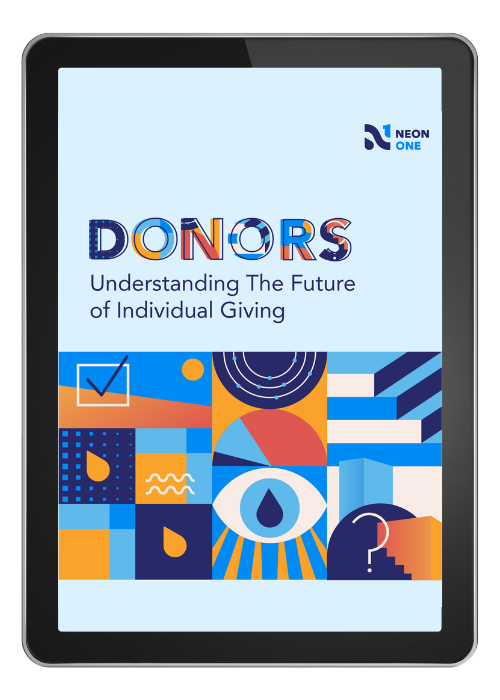 Donors: Understanding The Future of Individual Giving
This comprehensive report shares relevant donor insights you can use to improve your relationships with your supporters.
Join the discussion in our Slack channel on connected fundraising