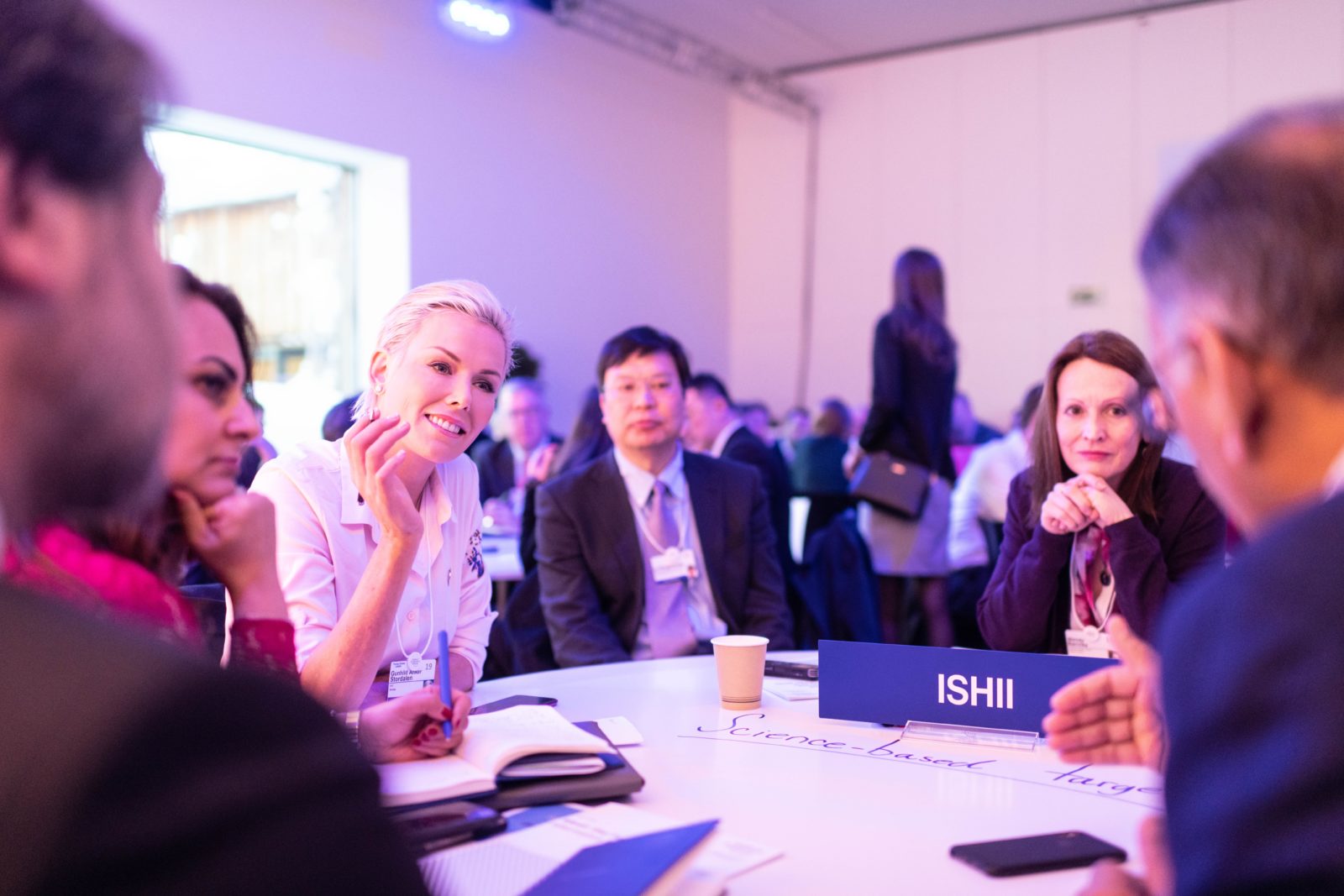 When nonprofit organizations measure supporter engagement, the following factors typically play a major part:
Supporters express a sense of personal connection with the cause
Supporters show a steady pattern of increased activity, such as volunteering, donating, and attending events
Supporters are an interconnected community that regularly engages with the organization and each other
These valuable engagement metrics are big reasons many nonprofits choose to be member-driven. Membership programs are an opportunity for nonprofits to develop a solid group of devoted supporters and provide a steady stream of mutually beneficial engagement opportunities.
How can nonprofits build a successful membership program that generates rising engagement? We'll focus on one key step today—choosing membership levels that are the best fit for your supporters and that produce the desired benefits for your organization.
The Benefits of Membership Levels
Since nonprofit organizations vary widely in mission and strategy, each organization's desired outcomes for their membership levels may also differ. But, as they provide perks to their members, offering a variety of membership levels can also result in valuable benefits for nonprofit organizations. Here are a few notable ones:
Develop a loyal group of supporters: With membership levels, nonprofits are able to use the membership model to establish and engage a strong network of supporters with membership advantages and opportunities that they find valuable.
Consistent financial data: Many organizations don't view their membership levels as part of their fundraising. But membership fees are financial revenue that you can rely on, and they're a budget category that won't change drastically year over year the way other categories might.
Special ways to say "thank you": Every nonprofit—with or without a membership program—needs a plan for thanking their supporters. But different membership tiers are a way to organize specific benefits by level, thanking their supporters by offering exclusive access to benefits and recognizing their support in unique and personal ways.
Provide incentives to increase engagement: Membership levels provide supporters who are ready to rise to the next level of involvement a place to go. These members are motivated to be more active and raise their donations when a higher level of support is available for them to grow into. 
Types of Membership Levels
The way your organization's membership levels are structured will depend on your goals. What is your vision for the membership program? Is increasing funding the main objective? Are you primarily focused on growing brand awareness and your supporter community?
There are many options to choose from when setting up membership levels for your nonprofit. Check out a few types and examples below.
1. Single Membership Option
We'll dive into what it looks like to offer multiple membership levels in this article, but it's important to recognize that there are organizations that choose to offer just one membership tier. This may be a good option for organizations that don't currently have the resources or people in place to manage a multi-tier membership program. With one membership level, the organization asks all members for one set donation amount per time period (often monthly or annual dues).

The Doss Heritage and Culture Center is an excellent example of a single membership level that further encourages their members to engage in the cultural and educational aspects of their mission.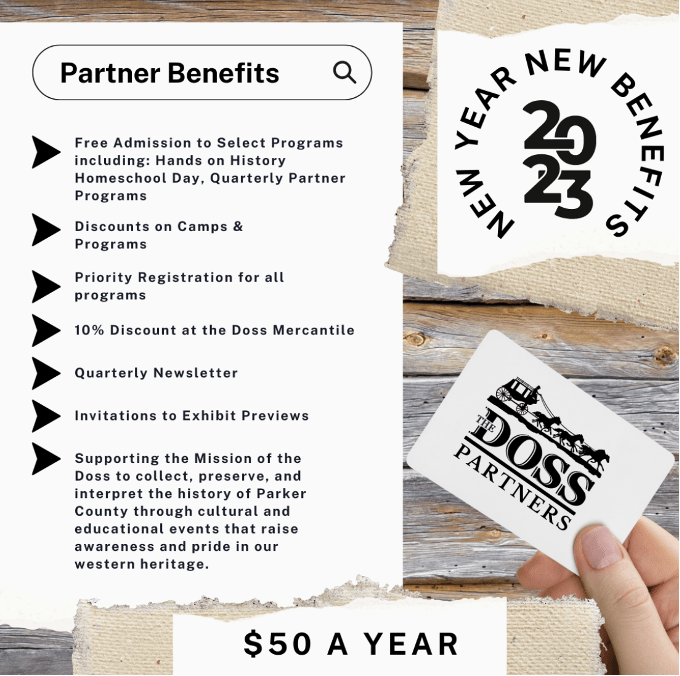 2. Based on Benefits
A common way to structure membership levels is by the benefits offered to members. As the cost of membership increases, so do the membership benefits. Offering benefits that members find worthwhile can be a great way for organizations to encourage members to stick around and stay active.

On the "Become a Friend" page of their website, Friends of Rye Nature Center shares their five membership levels, each of which comes with its own roster of benefits. Their benefits include discounts on classes and camps, early registration privileges, and weekly email updates. Read more about their membership levels structure here.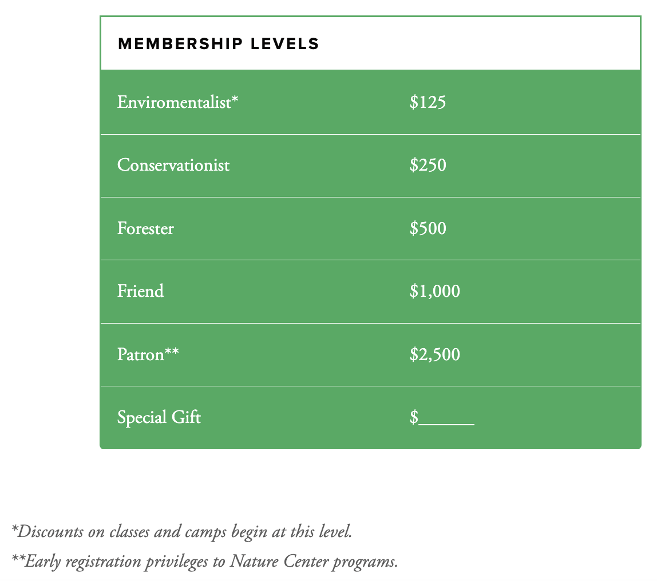 3. Categories or Demographics
Different categories of people are able to participate in your nonprofit's mission in different ways. For example, a business might be interested in membership benefits that an individual or a family wouldn't be. Offering these groups a special membership level allows you to provide benefits that are relevant to the demographic at hand and donation amounts that best align with their circumstances.
The World Affairs Council of Charlotte (WACC) has a diverse offering of membership levels, including levels that are exclusively for students, teachers, and young professionals.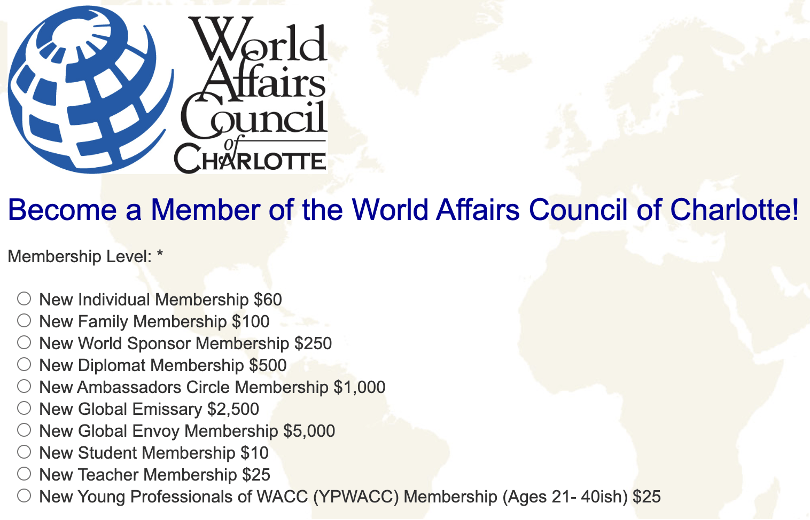 Each membership level includes their list of basic benefits, while certain levels enjoy added benefits.
4. Free Tier
If fundraising is a major goal of your organization's membership program, a free tier may not be the best option. But a free membership level does come with some advantages for nonprofits to consider. Free membership levels allow you to collect valuable data that enables you to keep in touch with potential members and others who have shown interest in your mission. A free tier can also serve as an easy entry point for people who are interested in your organization but aren't ready to fully dive into a membership.
Again, choosing the best structure for your organization's membership levels will be determined by your goals, industry, vision, and resources. There are pros and cons to each structure for every nonprofit. For example, while a single membership level keeps memberships simple and streamlined, keep in mind that this option also prevents you from asking members to increase their financial commitment and move up to the next level. Every organization is different—carefully build the membership program that is the best fit for your operations and donor base.
How to Create Membership Levels That Retain Constituents
At their core, membership programs are an exchange of benefits between a nonprofit and a supporter. The benefits for the nonprofit aren't always financial, but they often include regularly scheduled payments or donations, volunteer hours, and other support.
So, how can a nonprofit organization create membership levels that not only make people want to click the "join now" button but also stay around for years to come? Start by asking the five questions below:
1. What can we offer members that will keep them engaged?
Nonprofit membership levels involve mutually beneficial relationships, and the benefits for members are a key factor that keeps people renewing their memberships year after year. Thankfully, you're not on your own in deciding what makes a valuable benefit. Survey your current supporters for feedback: What caused them to join? What makes them stick around? What type of benefits would they like to see in the future? What have they enjoyed or found valuable in the past?
2. How will we structure members-only communications?
Feeling "in the know" and a part of your organization's greater community are big membership perks for many people. But good communication doesn't happen by accident. It takes intentional, strategic planning. As you build your membership program and create membership levels, plan out how you'll keep members updated through special newsletters, online forums, a members website, or other methods.
You can also send reminder emails to members when their membership lapses or is about to expire. This helps ensure that no one misses out—including your organization!
3. What types of special events would our members find valuable?
From galas to networking events to industry education opportunities, nonprofit membership programs are apt for events. Being able to attend these exclusive events can be a big draw for members, but they'll only attend if they find the events valuable. Think about your supporters and the events they would want to attend. Better yet, ask them! What do they want to learn? How are they most likely to volunteer? What do they believe is worth taking time out of their schedule to attend?
4. What will we do to make members of each level feel appreciated?
While every membership level likely won't enjoy the same benefits, it's crucial to make sure every level gets a special "thank you" on a regular basis. The best way to make sure this happens is by planning ahead. What can you do to make your members feel special? Member spotlights in your newsletter, welcome kits, a welcome email series, surprise packages, and thank-you notes are just a few options.
5. Do we have a progression plan in place to encourage members to move to the next level?
In any nonprofit membership program that includes multiple membership levels, there should be incentives for members at lower levels to move up. This is another part of your member communications strategy, which needs to remind members of all the benefits available to them. When creating a plan to encourage members to move up, consider how you'll show them what that action means for your organization and what they'll see in return.
Nonprofit membership levels can be powerful tools for inspiring supporter retention and engagement. With a healthy amount of planning and a commitment to providing value to your supporters, your membership levels will lead to a thriving organization.
Grow and Sustain Your Membership with Neon CRM
Does your nonprofit's CRM help your membership program succeed? Neon CRM for Associations goes beyond membership management to provide your members with a smooth, convenient experience. You can do it all in one platform—email marketing, reporting, and more—and so can your members! Learn more about Neon CRM for Associations below.
Join the discussion in our Slack channel on connected fundraising