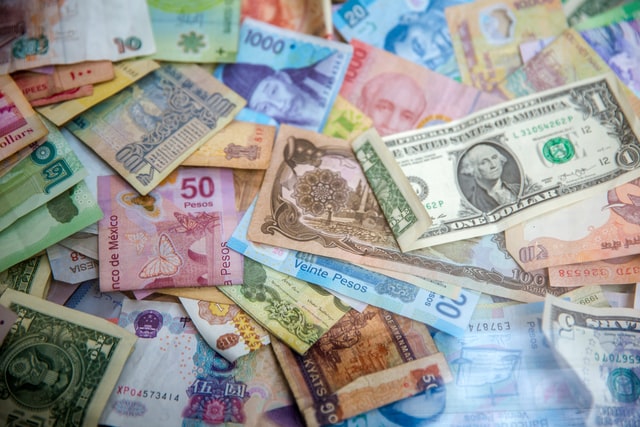 Every nonprofit wants to know more about their constituents, especially when it comes to net worth. Accurate wealth data or donor wealth screening helps you become more efficient at identifying high-value donors so your organization can meet its campaign goals faster. But, unfortunately, finding precise, up-to-date wealth data can be a difficult task.
That's where Windfall can help. Windfall's wealth screening solution delivers precise, household-level net worth figures and other wealth screening attributes, refreshed weekly.
Windfall focuses on affluent households with at least $1MM in wealth, so your organization can prioritize the most valuable constituents for fundraiser outreach. In addition, with the unlimited record subscription screening model, you can screen your entire database instead of just a small segment, so you get a complete picture of your constituents.
And best of all, Windfall can be accessed seamlessly within Neon CRM, optimizing your data workflows.
What Your Nonprofit Can Do with Windfall Data's Donor Wealth Screening
Windfall works with over 700 nonprofits of all sizes across the United States; we've found that they use our donor wealth screening data in three primary ways:
Identifying and Prioritizing Affluent Prospects: With Windfall's precise net worth data, you can easily run a report within Neon to rank your affluent prospects instead of just bucketing them by wealth ranges.
Segmenting Donors and Finding Hidden Gems: Using Windfall's net worth data within Neon CRM, you can quickly pinpoint which of your low-level donors have the wealth to give at larger capacities. With this information, you can turn that $50-a-year donor who's worth $15MM into a valuable major gift participant.
Engaging with the Right Message at the Right Time: On top of net worth, Windfall maintains 25+ additional attributes like political affiliation, recent moves, and multi-property ownership. You can use these triggers to refine your outreach messaging and determine when to engage with your constituents.
It's Tough to Accurately Estimate Wealth
Calculating donor wealth is plain hard. Here are just a few of the challenges that you may encounter when building out wealth and prospect research profiles:
Real Estate: Automated valuation models (AVMs) from real estate marketplace sites tend to be highly inaccurate for high-value properties. With few comparables at this level, it means that valuations can vary wildly from actuality.
Plane Ownership: The FAA Registry provides ownership details about planes but does not differentiate between individuals, corporations, LLCs, partnerships, or co-ownership. It's hard to parse these out from just looking at FAA Registry records.
SEC Filings: Public SEC records offer valuable insights, but it's difficult to match these records to the right households. You will need other data outside of a name to make sure you're matching to the right person.
Remember that these are only a few examples of how net worth calculations can be used incorrectly if taken at face value. Every data source has its own unique issues!
Windfall's Wealth Data Drives Performance with Nonprofits
Windfall's donor wealth data consistently drives measurable ROI for our nonprofit clients. We've seen many of our nonprofit customers meet and surpass their goals using Windfall's data.
Since launching our partnership, Neon CRM clients see success with the combined solution:
Using Windfall for their direct mail campaign, for example, Big Sky Youth Empowerment increased their gross revenue by 4X and improved the response rate by 2.5X.
Great Old Broads uncovered 150 hidden gems and increased their major gift prospects by 20%.
We've also heard nonprofits tell us how our data has helped them with their data.
For instance, Kaye Berman, the Development Director at Great Old Broads, said: "Now that we're integrated with Windfall, it has changed the lens through which we look at our members, to see who might have a net worth and capacity for a larger contribution and worth reaching out to. We have always known certain major donors, but there are other members in our database that could be major donors that we did not know about. That is where Windfall proved to be useful."
Interested in learning more?
Want to know more about how Windfall helps you identify, understand, and engage the affluent with donor wealth screening? Interested in how a Neon CRM/Windfall integration would work for your organization?

Join the discussion in our Slack channel on connected fundraising