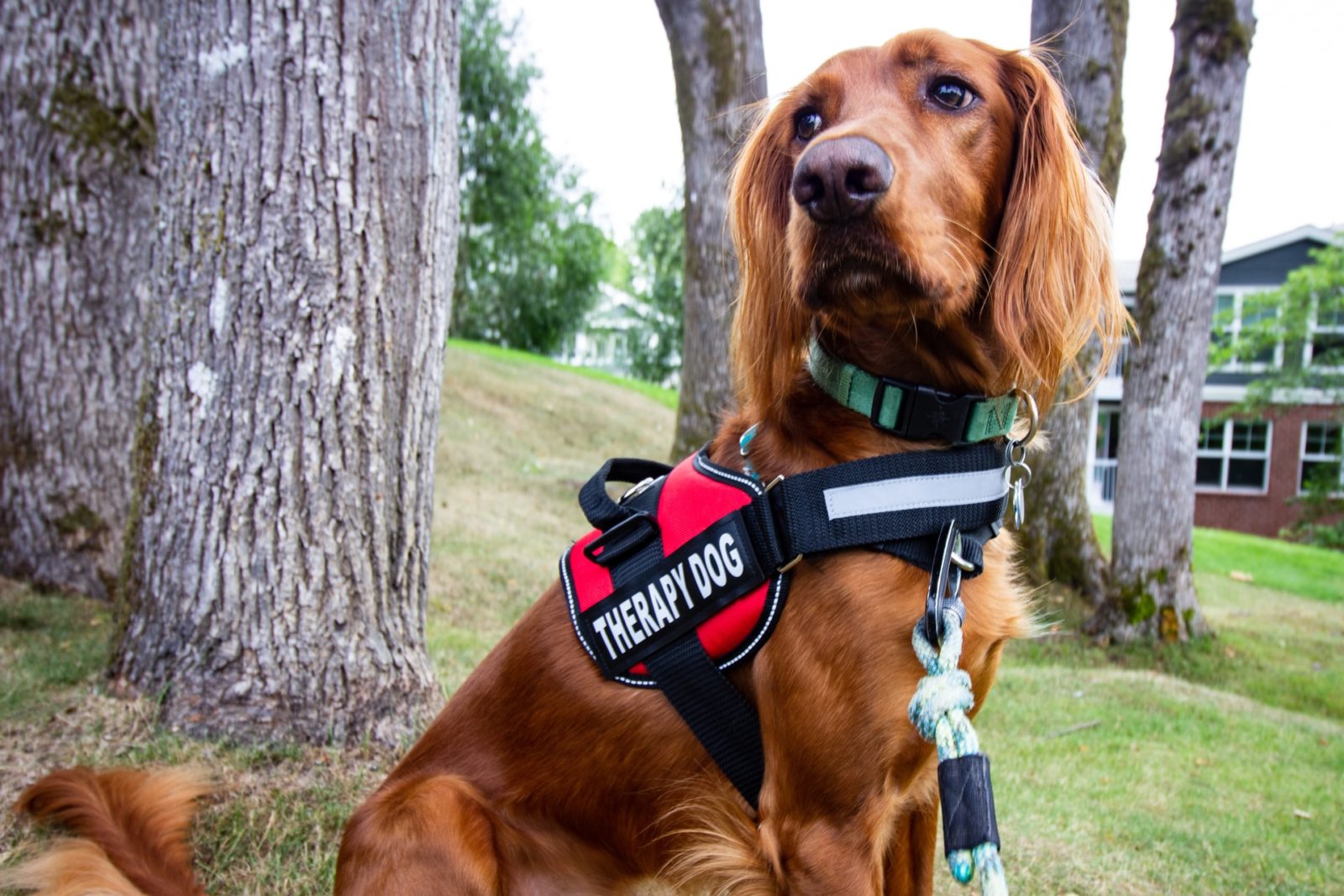 May is mental health awareness month. Here at Neon One, we're thankful to support clients who spread awareness on mental health issues, provide mental health care, and put in the work to improve the mental health of vulnerable populations in their communities.
Here are 10 nonprofit mental health organizations doing incredible work during mental health awareness month and all year round.
1. Everybody Matters
Everybody Matters is an Arizona-based nonprofit that provides crucial mental health services in school in districts that lack the budget or resources to meet all of their students' counseling needs.

Standout Program: In addition to all the great work they do in schools, Everybody Matters launched their Everybody Thrives program, which provides telehealth therapy at a deep discount, costing patients as little as $10.
2. John Tracy Center
The John Tracy Center offers services to parents of children with hearing loss so they can give their child all the resources they need. Programs include comprehensive testing, auditory-verbal therapy, speech-language pathology, creation of individualized developmental plans, and even specialized preschool for deaf and hard-of-hearing kids.
Standout program: Any family that comes to John Tracy Center is offered counseling, support, and resources to navigate their child's new diagnosis. These services include family support groups, screenings by child development specialists, and more. The Center's programs support their clients' mental health needs as well as their physical needs.
3. Childsafe
Childsafe is a Children's Advocacy Center that provides support, care, and services to victims of child abuse in San Antonio, Texas. At Childsafe, a multidisciplinary team of specialists—including Child Protective Services, medical and mental health professionals, and law enforcement—work together to provide trauma-informed services that are tailored to the child's needs.

Standout program: In addition to crisis therapy, Childsafe offers a unique therapy offering: adventure therapy. Licensed mental health professionals will facilitate this program by helping each child and their support system by creating unique and personal goals. This program teaches families healthy ways to cope with stress, find their strengths, improve communication skills, and more.
4. Orchard Village
Orchard Village is a nonprofit that helps improve the quality of life for people with developmental disabilities through multidisciplinary programming, including employment services, a day school to help young adults transition to life after schooling, and supported living programs.
Standout program: Orchard Village launched a behavioral health clinic within their residential program for their beneficiaries. Over 60% of their program participants have both intellectual or developmental disabilities (IDD) and mental illnesses.
Orchard Village clients are often unable to find mental health care providers that accept their insurance or are adequately able to treat patients who have both mental illnesses and IDD. They offer specialized services to help their patients be more accurately diagnosed, obtain treatment, and find coping skills.
Their goal is to be able to expand this program beyond current Orchard Village program participants and offer these services to a larger community of people with IDD.
5. Postpartum Support International
Postpartum Support International (PSI) is an international organization dedicated to raising awareness about anxiety and depression during pregnancy and postpartum. They offer support to parents who are struggling with their mental health during this period of time.
They offer a database full of postpartum-friendly mental health providers across the country, a helpline, and specialized online support groups for all—moms, dads, adoptive and birth parents, LGBT parents, military families, and those who have experienced pregnancy or infant loss.
Standout Program: When a family is experiencing mental health struggles. it's often difficult for them to initiate the process offinding a local therapist to help them. This is where PSI's volunteer network steps in. They help connect families and individuals with local resources and are trained to help provide support and encouragement along the way.
PSI also works with specialized support coordinators to help populations with unique needs, including adoptive parents, disabled and neurodivergent parents, parents of children in the NICU, teen and young adult parents, parents with a variety of postpartum health conditions, and more.
6. Canine Assisted Therapy
Canine Assisted Therapy is a pet therapy organization in South Florida. Their therapy dog programs are accessible to children, seniors, veterans, and individuals with special needs. They also lend their dogs to stress relief services offered at work or school.
Standout program: Since more and more studies have proven the mental health benefits therapy dogs can provide to people affected by trauma, Canine Assisted Therapy is now able to offer a Mental Health And Trauma Response Program (MHTR). Although this MHTR program does not replace the need for professional counseling, the program is meant to serve as a method of transitional support. By engaging in a psychologically therapeutic session with a therapy dog and their trained handler, the patient has a lesser likelihood of developing PTSD.
7. Pride Link
Pride Link is a South Carolina-based nonprofit that helps LGBTQ+ South Carolinians find community, acceptance, and crucial resources they need to live safely and peacefully. They have a large variety of programming, including support groups, youth programs, and health and wellness resources.
Standout program: Pride Link's community health and wellness space provide LGBTQ South Carolinians with a health care center that can fully meet their needs. They provide LGBTQ-friendly mental health screening and counseling, vaccines, HIV and STI screenings, PrEP assessments, hormone therapy, domestic violence resources, and more.
In addition to those services, they also offer financial scholarships for hormone therapy, mental health, and other crucial services to help the local LGBTQ community regardless of individuals' economic status.
8. Iowa Healthiest State
Iowa Healthiest State is a nonprofit organization that has the goal of making Iowa the healthiest state in America. They take a holistic approach: they make a series of goals related to mental health, nutritious eating, physical activity, and more, then tie them to information campaigns and programs to help make reaching those goals possible.
They even use data to help create programs that consider all things that contribute to worsening health and remove barriers for low-income Iowans. They've created a program that helps give Iowans on food stamps access to more fruits and vegetables, growing the percentage of people who volunteer for their favorite nonprofits and causes, and decreasing tobacco use throughout the state.
Standout Program: Their mental health campaign, Make It OK, seeks to reduce the stigmas associated with mental illness by encouraging Iowans to share times they've experienced stigmas related to mental illness. The program also aims to provide resources for people to learn how to support and help those with mental illnesses without stigma and free suicide prevention training.
9. Frontline Workers Counseling Project
The Frontline Workers Counseling Project (FWCP) was founded in March 2020 in Northern California to help essential workers get easy access to professional mental health care during the pandemic. The organization was founded by two mental health professionals who recognized the trauma that frontline workers were experiencing and the barriers they were likely to face when trying to access counseling. They created a grassroots network of psychotherapists who were willing to donate their time to counsel essential workers.
It took only a few weeks for FWCP to recruit 300 volunteer therapists, launch their web platform for online scheduling, and connect frontline workers to therapists. Today, the program has expanded to 550 volunteer therapists and has facilitated thousands of hours of free therapy.
10. NAMI Rochester
NAMI Rochester, the Rochester branch of the National Alliance on Mental Illness, provides support, education, and advocacy to those living with mental illness. They have curated mental health education resources and lists of local mental health providers which include addiction recovery, LGBTQ-friendly, veteran-focused, disability-rights, and housing-specific resources.
Standout program: NAMI Rochester hosts a wide variety of weekly support groups, including a peer-led support group for people living with a mental illness, family support groups, groups for people experiencing loss due to suicide or addiction, and an LGBTQ support group. They also offer support groups for parents with a child who has a mental health condition or substance use disorder, and they facilitate a mental health support group for seniors. These groups can help people feel less alone and give them a place to share what they are going through with others who understand.
Conclusion
There are so many different ways to address and help people's mental health. If one of these nonprofit's missions resonates with you, consider learning more about their programming or getting involved with these nonprofit mental health organizations as a donor or volunteer.
Join the discussion in our Slack channel on connected fundraising