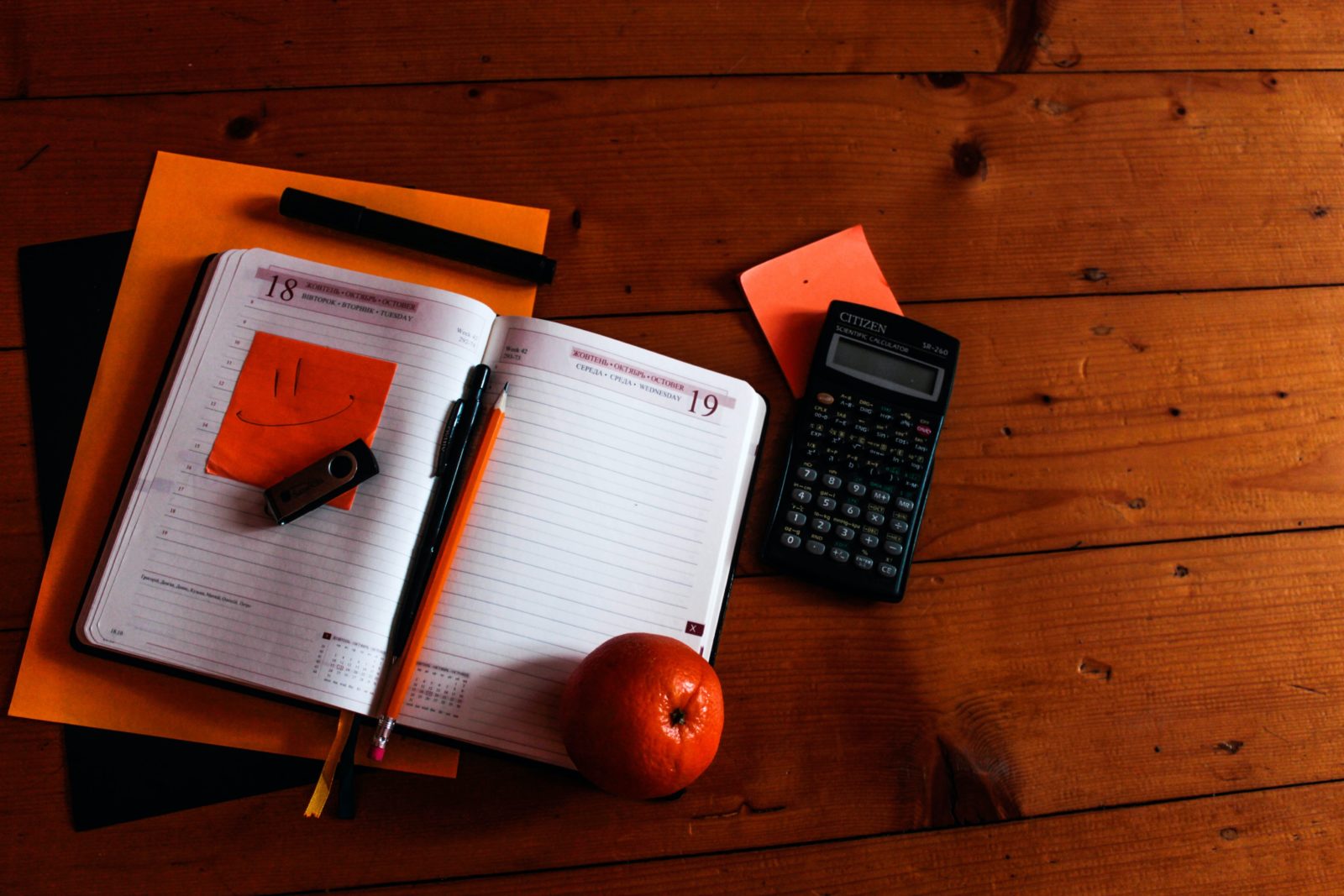 Most nonprofits tackle complex, long-term goals. Whether you're working to cure a rare disease, provide educational support to students, feed local families, or solve any number of other problems, you're doing valuable work! But, when you're working toward big goals like yours, how can you possibly measure your performance?
Simple: By tracking a few nonprofit KPIs.
Measuring key performance indicators (KPIs) is crucial to your success. That's true for both for-profit and nonprofit organizations! That being said, most available advice and resources for tracking overall performance are oriented toward for-profits. But that doesn't mean nonprofits shouldn't (or can't) thoughtfully identify important metrics to measure.
In this article, you'll discover some important nonprofit KPIs, why they're important, how to track them, and some practical tips for picking what matters to your nonprofit.
Let's get into it.
What are Nonprofit KPIs?
Nonprofit key performance indicators help organizations measure their performance toward both short and long-term goals. Essentially, they help you assess the overall health of your giving program over time.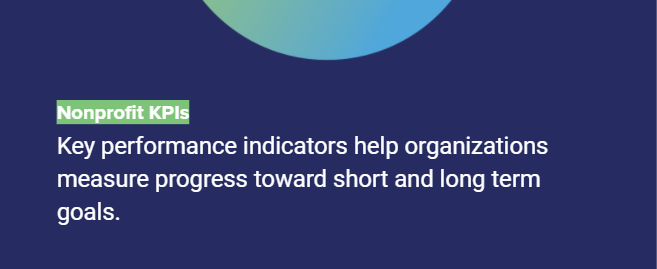 Ongoing KPI tracking can change the way you work by helping you evaluate your overall performance, the performance of specific campaigns, and which of your tactics are working or not. If you've ever wondered when to send a fundraising email, how many membership renewal letters you should send, or whether you should continue your annual fundraising event, your KPIs will help you answer those questions.
Using fact-based metrics to understand your performance is a crucial step in becoming a more data-driven organization. Referencing real-time KPIs allows you to make better, smarter strategic decisions.
There are KPIs for every functional area of your nonprofit's operations: Fundraising, membership, marketing, communication, retention, and more.
Choosing what to measure should be a collaborative effort across your organization's departments. Want to have a more informed discussion? Keep on reading. We have some tips.
Understanding Leading vs Lagging Key Performance Indicators
When choosing your focus KPIs, it's good to find a mix between leading and lagging performance indicators.
Leading indicators help you measure your progress toward a goal and the likelihood that you'll hit that goal. This type of metric will help you understand whether or not you're on the right path as you execute a campaign. A few examples of this kind of KPI include:
Newsletter signups
Donor acquisition numbers
Registrations for fundraising events
Lagging indicators measure your actual performance on a goal by reporting on results. This gives you the proper building blocks to plan new strategies or diagnose potential issues.
Common lagging key performance indicators include:
Average donation size
Number of recurring or repeat donors
Total amount raised during a campaign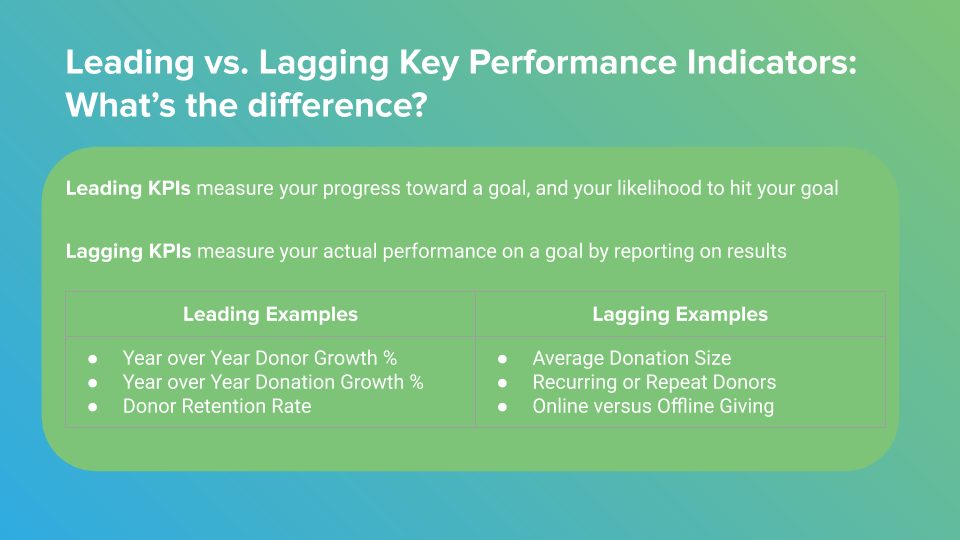 Measuring both types of KPI allows you to look toward the future while keeping tabs on what is happening today.
Now that we know what nonprofit KPIs are and why they're important, let's take a look at some of the top key performance indicators you can use to measure the success of your nonprofit.
Nonprofit Fundraising KPIs
Nearly all nonprofits raise money somehow. Whether you're running fundraising events, planning peer-to-peer fundraisers, applying for grants, or sharing your donation form in social posts and appeals, tracking your performance will help you identify the best ways to inspire generosity in your community. Here are some metrics to track.
General Fundraising KPIs
Regardless of your organization's size, programming, or strategies, keeping track of your progress toward your fundraising goals is the best way to ensure your development plan is working. We could spend days and days talking about different fundraising metrics you could track here—but that's impractical! Instead, here's a breakdown of some of the most universally helpful KPIs you'll want to track at your nonprofit.
Fundraising Progress: Keeping an eye on your progress toward reaching your fundraising goals will make you as effective as possible. Say you need to raise $500,000 this year: If you've raised $325,000 by the end of June, you're on track to hit that goal. If you've only raised $150,000, though, you'll need to reevaluate your strategy.
New Donor Acquisition: If your goal was to recruit a certain number of new supporters this year, you'll want to track the number of new supporters in your nonprofit CRM. This can also help you evaluate your fundraising channels' effectiveness: If you notice that social media inspires lots of new donors, you may want to allocate some extra budget for boosting posts or buying ads.
Donor Retention Rate: This KPI gives you insight into how well you keep your donors engaged. To calculate your donor retention rate, find the total number of donors who gave both this year and last year. Then, divide that number by the number of donors who gave last year and multiply by 100.
Average Donation Size: Understanding the average amount your donors give is a helpful way to evaluate different campaigns and help inform future campaigns. Say, for example, that your donors tend to give around $50 per gift. If you run a campaign that inspires an average gift of $75, you can take a closer look at that campaign, learn what made it so compelling, and apply your ideas to the next one. To find this number, divide your total amount raised by the total number of donations.
Number of Recurring Donors: Acquiring (and retaining) a base of recurring donors is an invaluable way to build reliable revenue for your organization. Keep an eye on the number of recurring donors you have in your donor database and take steps to attract new sustaining donors and engage the ones you have.
Online vs. Offline Giving: This may not be a true performance metric, but it's still an important data point to keep your eye on. This is your percentage of donors who make gifts online as opposed to giving offline, whether that be by check, cash, or gifts made in person or over the phone. Understanding how your donors prefer to give will be helpful when planning future campaigns—you'll know exactly how to reach out to different groups of supporters.
KPIs for Membership Organizations
Not all nonprofits rely solely on fundraising to generate revenue—many include membership programs, too! If your organization relies on membership dues to support your activities, tracking these KPIs, whether you calculate them by hand or find them in your membership management software's reports, will be useful as you work toward building a sustainable nonprofit.
Member Retention Rate: Keeping an eye on the percentage of your members that renew their commitment to you will help you understand how effectively you're keeping them engaged and how valuable they find your membership program. If your membership retention rate seems low, that's a good indicator that you have room to improve communication, reevaluate your membership perks, or even connect with your constituents to learn more about what they'd like from your membership program. To calculate this KPI, divide the total number of members who were active this year and last year by the number of active members last year. Then multiply that number by 100.
New Member Acquisition: If you've set a new member acquisition goal this year, keep an eye on your progress toward that number as time goes on. If you notice you're falling behind, you'll be able to adjust your tactics quickly while avoiding a last-minute scramble at the end of the year.
Membership Renewal Rates: Your constituents will be more likely to renew their membership if they feel like that membership is valuable to them. To find your membership renewal rate, divide the number of people who renew their membership by your total number of members, then multiply that number by 100. If you have a total membership base of 250 people and 190 of them renew their membership, your formula will be (190/250) x 100. Your renewal rate is 76%.
Member Churn Rate: This KPI, which contrasts your membership acquisition numbers and your membership renewal rates, is the rate at which you're losing members. To find your churn rate for a set period of time, divide the number of lapsed members by the number of total members, then multiply by 100. If you had 45 of 250 members churn in the first quarter of the year, for example, you'd divide 45 by 250 (which is .18) and multiply by 100. Your churn rate for that quarter would be 18%.
Ratio of Membership Dues Income to Non-dues Income: Maintaining diverse streams of income helps you mitigate risk—you don't want all of your eggs in one proverbial basket! Understanding your different revenue streams will help you build sustainable operations: If you rely heavily on membership dues and have very limited non-dues income, for example, a drop in membership could have serious implications for your organization. To find this ratio, you'll compare the amount of revenue generated by membership dues compared to the amount of revenue generated by fees beyond dues.
Nonprofit Marketing KPIs:
Fundraising and marketing are tied closely together. Inspiring your audience to give by telling them powerful stories, showing them their potential impact, and making it easy to give all fall under the "marketing" umbrella, but each activity will have a dramatic effect on your fundraising, too. Here are some marketing KPIs you'll want to track along with your fundraising or membership metrics.
Appeal Conversion Rate: How effective are your appeals? Tracking your appeal conversion rates will tell you. To find this number, divide the number of donations attributed to an appeal by the number of individual appeals sent (you may send one appeal to 300 people, for example), then multiply by 100. So, if you send an appeal to a list of 300 people and receive 185 donations, you'll divide 185 by 300 (1.6166) and multiply by 100. Your appeal conversion rate is 61.66%. Not bad!
Donation Page Conversion Rate: You could tell the most heartwarming story imaginable in the most well-written appeal of all time, but you'll still have a hard time raising money if your donation form is poorly optimized. Keeping an eye on your donation page conversion rate will help you identify which of your donation forms need to be updated, simplified, or streamlined. You may even choose to set up a new donation form altogether! To find your donation form conversion rate, divide the number of unique visits to one of your online donation pages by the total donations processed by that page, then multiply that number by 100.
Fundraising ROI: Let's be honest: Running a fundraising campaign comes with a cost. Whether you're paying for the postage needed for a direct mail campaign or spending a few dollars to boost a Facebook post, you'll want to ensure any money you spend earns you more money in return. To find this KPI, divide the amount you raise by the amount of money you spent on fundraising.
Number of Email Subscribers: This is simply the number of people who subscribe to your mailing list. Despite the simplicity of tracking this nonprofit KPI, it will give you valuable insight into how well you're catching (and keeping!) your community's interest.
Nonprofit Email KPIs: If you really want to dig into your overall email marketing performance, we can help: Download The Nonprofit Email Report: Data-Backed Insights for Better Engagement for a thorough rundown of key email benchmarks, suggestions for improving your performance, tips for writing engaging emails, and tons more. In the meantime, take a closer look at each of these individual KPIs:
Open rates
Bounce rates
Unsubscribe rates
Click-through rates
Amount raised per email
Amount raised per email contact
You can learn more about each of these metrics by checking out this article on nonprofit email benchmarks you need to know.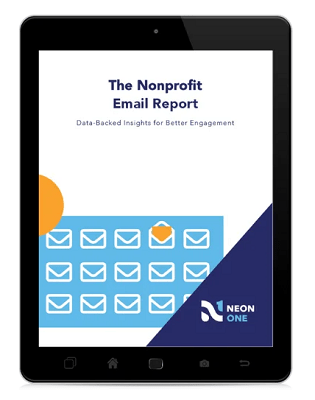 Nonprofits Need Their Own Best Practices.
If you've used for-profit best practices for creating and sending emails, this report is for you. Explore email performance benchmarks from thousands of nonprofits and use them to improve your own campaigns.
Does Your CRM Give You Access to These Nonprofit KPIs?
Your nonprofit CRM should give you access to the reports, dashboards, and data you need to track these important nonprofit metrics. If it doesn't—or if you can't easily access that information because it's spread out over multiple marketing and fundraising platforms—Neon CRM can help. You can use the built-in reports and intuitive dashboards to track high-level KPIs or dig deeper into individual campaigns or donor segments, make data-based decisions, and grow your supporter base. Interested in learning more? Let's talk!
Join the discussion in our Slack channel on connected fundraising