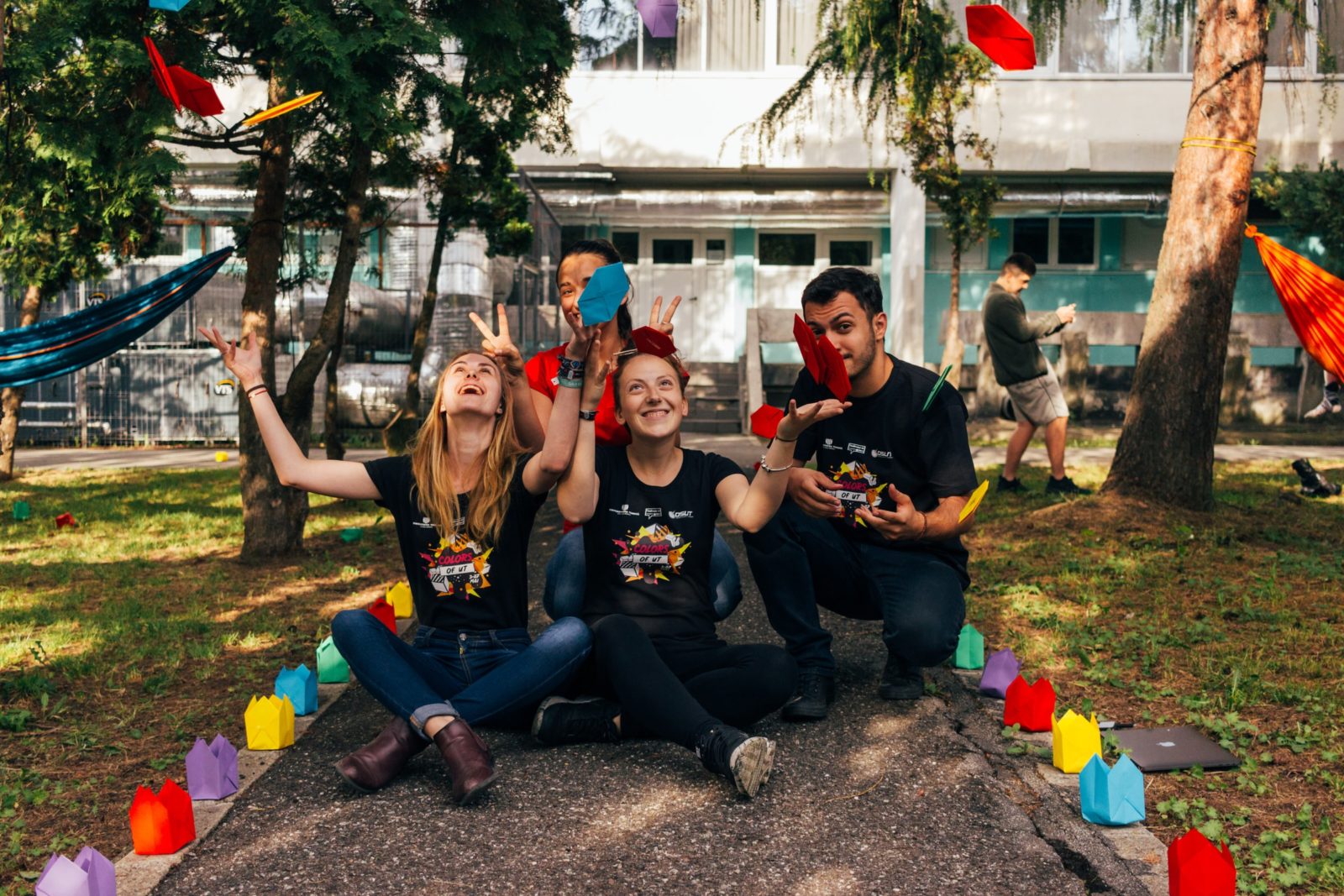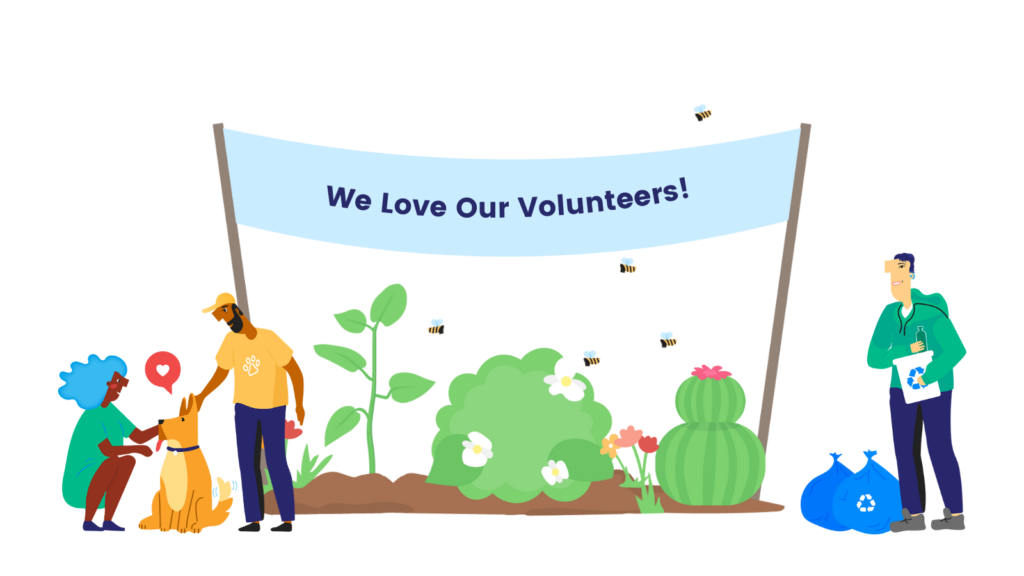 A common mistake made by many nonprofits is placing too much emphasis on larger financial donors and forgetting about the folks that donate their time, effort, and energy—volunteers!
Effective volunteer stewardship is all about building a strong and foundational relationship from the get-go, and it all starts with timing.
Why Is Supporter Stewardship Important?
Stewarding non-financial supporters of your organization is crucial to your organization's growth and sustainability. As summarized in the CCS Philanthropic Landscape Report for 2021, several studies show people who volunteer for you will also  donate to your cause. The Report shows that, of the 30% of American adults who volunteer, 80% also donate money to the charity with which they volunteer.
How To Steward Your Supporters
Whether it's helping out at a local food bank, tutoring youth, or spending the day at a park clean-up, volunteers play an integral role in helping organizations grow their mission. Here's how you can maximize the impact of your supporters and create a robust volunteer program.
1. Understand Volunteers' Motivations
An important part of building authentic relationships with volunteers is to first understand who they are and why they want to support your mission.
First, you will have to understand their motivations. The decision to volunteer, like the decision to donate financially, is an emotional one. Volunteers, like all people, are motivated by different things.
There are many reasons why people feel motivated to volunteer—they may have a strong desire to help others, want to give back to the community, want to develop new skills and try out new experiences, have a strong personal connection with your mission, or simply want to make new friends and expand their social network.
In any instance, it is crucial for you to uncover volunteer motivations from the very beginning. Doing so will help ensure the success of your recruiting, planning, engagement, and volunteer cultivation strategies.
Supporter Stewardship Starts With A Great Form
As a starting point, create a volunteer interest or intake form that can live on your organization's website. With Neon CRM's out-of-the-box form and template builder, you have full design control over the colors, font, pictures, text, and customizable fields which you can later turn into actionable data. You can even update your call-to-action button. In the example below you can see how to update the "Submit" button to say "Volunteer!" 
What Questions to Ask Your Supporters
Now, let's take a look at your custom fields. This will help you start to understand what types of questions you should be asking on your volunteer interest form.
Here are a few example questions you can include:
How did you hear about our organization?
Why do you want to volunteer with us?
What are you hoping to get out of your time volunteering with us?
What part of our mission and values resonates most with you?
What skills can you bring to this volunteer position?
Adding a few other checkboxes or drop-down questions will also help you gain insight into a person's interests and availability. For example, here is a great sample of a volunteer interest form created in Neon CRM: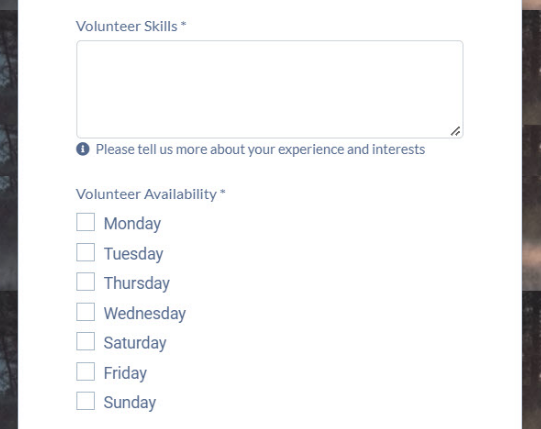 After you've gathered information about your volunteers' interests, the next step is to motivate them to get engaged with your work.
2. Motivate Your Volunteers to Get Involved
While you're in the process of uncovering your volunteers' motivations, you also have to play the role of motivating volunteers once they show interest. This is the time to fully commit and invest in your volunteer engagement strategy and relationship building.
Recruiting and retaining volunteers is a challenge for every nonprofit. Be sure to emphasize all the great benefits of volunteering with your organization and how your supporters can make a real difference by giving their time. Here are a few tips and tricks:
Embrace Storytelling
Using storytelling is a great way to spark an initial connection with people, and it's a great way to deepen the connection with your volunteers. This begins at the recruitment stage. Inspire people to volunteer by explicitly telling them about the ways that they can contribute and make a difference. Try using words, pictures, or even a short video clip to convey your message directly on your volunteer interest form.
Communicate & Show Appreciation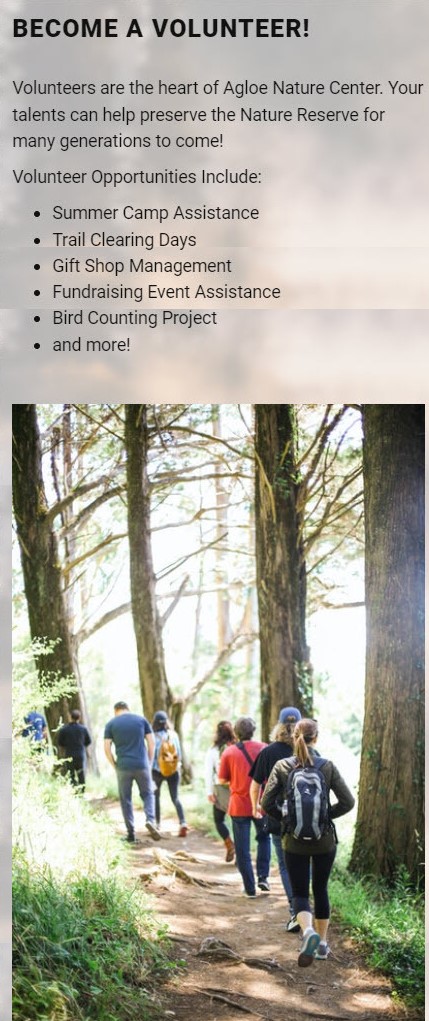 Here are some important steps to take after someone signs up to volunteer for you. These simple strategies will set the tone for a great relationship with your new supporter.
Don't forget to say "thank you"  when someone signs up to volunteer. It sounds like a no-brainer, but this is one of the most important things you can do! Let volunteers know how much you appreciate their work each time they volunteer, and be specific and intentional about when and how you thank them. 
A handwritten thank-you note goes a long way these days! With so much communication being digital and online, people rarely send snail mail any more. Try and set aside a few hours every week to go through your volunteer list and send a handwritten note of appreciation to each new volunteer. If your organization has a huge volume of regular volunteers, you could save time by creating a personalized mail merge letter to print out, then hand sign each letter with your thanks. 
Wish volunteers a "Happy Birthday!" You can easily manage birthdays inside your Neon CRM database and create an automated Happy Birthday email to be sent out on a volunteer's birthday. You could even automate a letter that's generated a few days before their birthday, then print it out and send it in the mail. Everybody enjoys a little extra love on their special day! 
Host a volunteer appreciation event. Use this time to reflect on the value of your volunteers—tell them why and how they are making a profound impact. If you have a few standout volunteers, this would be the time to highlight them! This doesn't have to be anything fancy! Even if you don't have a budget set aside for volunteer appreciation, you could throw a volunteer potluck. This is a low-cost option that will encourage volunteers to socialize with one another and have fun. 
Cultivate Volunteer Relationships Like You Cultivate Donor Relationships
By understanding volunteer motivations, you can start to uncover their giving behavior and, in turn, use that knowledge to build a strategic communications plan for supporter stewardship.
Just as you send donor communications that center on your donors' motivations, you can build a volunteer communications plan that is tailored to their interests and motivations. Donors like to know their financial gifts are appreciated and that their donations make a real impact in their community. This holds true with volunteers too. Keep your non-financial supporters up to date on how their work is making a difference in the world. They'll be more likely to continue volunteering if they feel good about the work they've done for you in the past.
How Neon CRM Can Help You with Volunteer Stewardship
Using a CRM system to track your non-financial supporters will be important when measuring the impact of your volunteers. Neon CRM is a connected fundraising platform that has volunteer management built-in. On top of tracking volunteer motivations and interests, you can track and measure things like total volunteer hours tied to a specific project, or number of volunteer projects completed. 
Volunteer tracking and recruitment is critical to your mission. Neon CRM has the tools you will need to track and manage volunteer sign-ups, projects, and time, so you can attract and keep the best volunteers.
Click here to learn more about Neon CRM's built-in volunteer functionality.
When thinking about volunteer cultivation, the same types of donor stewardship strategies and donor cultivation tactics will apply to your volunteers. Just as you segment your donation acknowledgments by gift amount or campaign, you can do the same by measuring the hours committed or projects completed with your volunteers. 
Conclusion
When all is said and done, the best way to cultivate volunteers is by understanding who they are and why they are volunteering with you. Use that information to develop continual authentic communication, and be sure you're showing volunteers' impact and recognizing their hard work. At the end of the day, they want to see the results and impact of their time and the work that they've done with your organization— they want to hear your organization say "thank you."
Don't settle for a database that only focuses on transactional fundraising.
Join the discussion in our Slack channel on connected fundraising