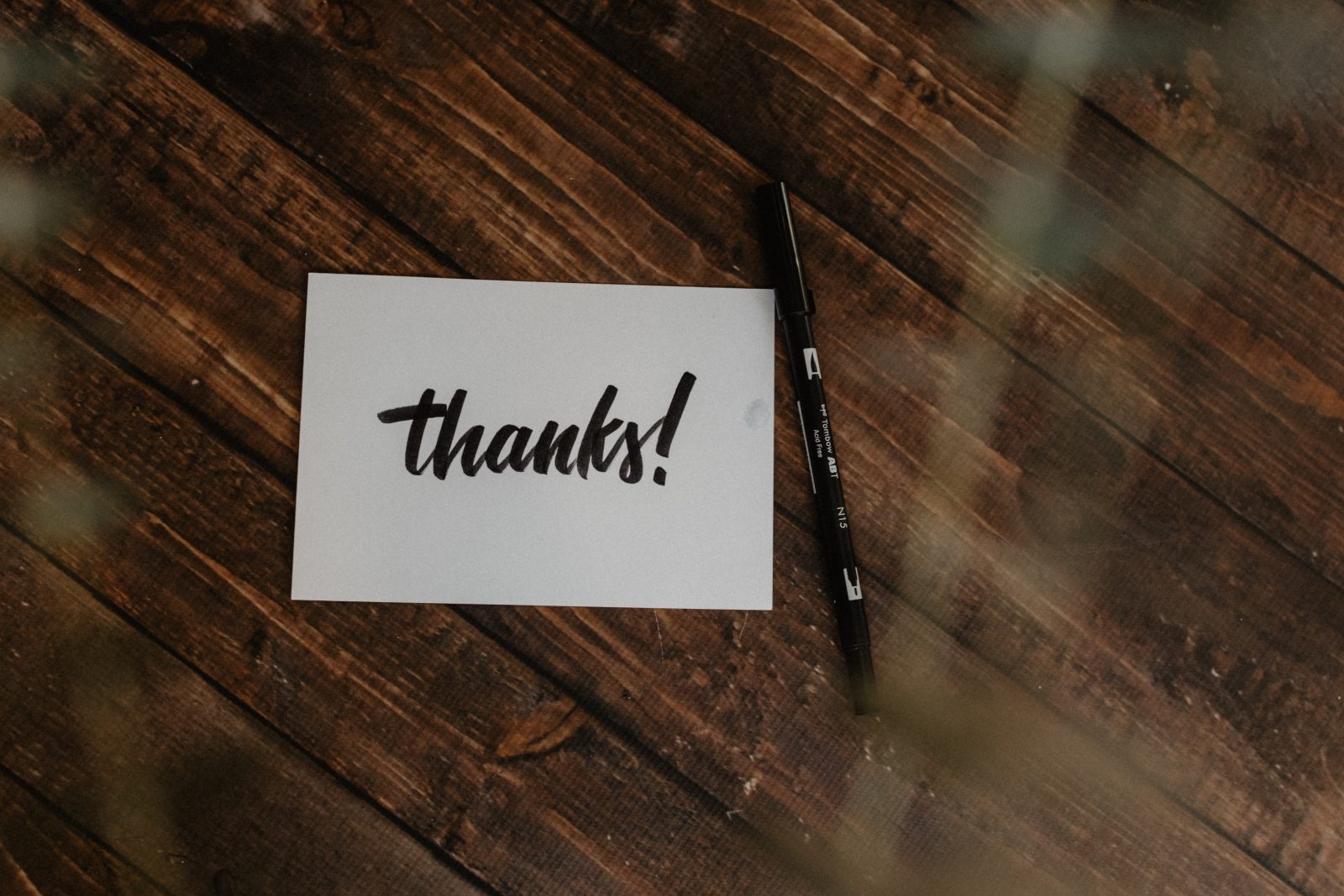 Volunteer Appreciation Week is right around the corner! Since 1974, this annual celebration is a full week for nonprofits to celebrate those who have stepped up to support their cause.
For many nonprofits, volunteers are the lifeblood of their organization. Whether they volunteer their time by helping run an event, give you access to their skills by helping run your programs or other activities, or even raise money on your behalf through peer-to-peer campaigns, your volunteers are an invaluable resource. They donate their time, skills, and support—and they deserve to be celebrated!
Here are some ways your organization can celebrate Volunteer Appreciation Week.
When is Volunteer Appreciation Week 2023?
In the United States, National Volunteer Appreciation Week 2023 is April 16-22. If you're in a different country, your volunteer appreciation holiday may take place at a different time!
Regardless of when you celebrate this group of supporters, these three ideas will help you celebrate their support.
Download the 2023 Nonprofit Calendar
Keep up with all the important day, week, and month-long awareness events with our annual calendar. Inside, you'll find free resources you can use all year long, sorted by month!
3 Ways to Celebrate Volunteer Appreciation Week
If you work in the nonprofit world, you know how important donor retention and cultivation is to your nonprofit's success. Volunteer retention and cultivation is equally important! Celebrating your volunteers is just one part of keeping them engaged with your nonprofit, but it's an important one. Volunteer Appreciation Week is the perfect time to show them how much you appreciate them.
So how should you celebrate your volunteers this April? Here are a few volunteer appreciation week ideas to get you started.
1. Host a Celebration During Volunteer Week
Give back to your volunteers by creating an opportunity for them to get social with your staff and with each other. If it's appropriate, you could even get your clients involved!
You can host your celebration in person at your facility or, if it's more appropriate, at an outside location. If your volunteers don't necessarily live locally, you can try a virtual gathering or offer a virtual option for more remote volunteers.
Volunteer appreciation events don't have to be heavily structured, but they are an excellent opportunity to remind your attendees how important they are to your work. Between socializing, make sure you share some information about your volunteers' impact. How many people have they served this year? What positive outcomes were possible because of their support?
Sharing concrete details—accompanied by stories—will help them understand how valuable their work really is to the community they serve.
2. Show Recognition
There are tons of ways to recognize your volunteers' hard work—and they don't have to cost money!
Remember, your volunteers are your mission's biggest supporters. They're not necessarily giving their time in hopes of getting something in return, but everyone appreciates being recognized for their hard work and, when appropriate, receiving a token of appreciation for their support.
Looking for ideas? Try one of these!
Post a series of volunteer features on your website, blog, or on social media channels. Highlight your volunteers, share their accomplishments, and invite your followers to celebrate their generosity.
Host a "volunteer award show". Give your repeat volunteers special superlatives based on their work with your organization.
Send handwritten thank-you cards. Be sure to spotlight specific endeavors or events that each volunteer has helped make possible.
Recognizing and publicly celebrating your volunteers can be a powerful way to communicate how much you appreciate them. Just make sure they're comfortable with being spotlighted first!
3. Give a Gift to Your Volunteers
Nothing says "We appreciate you" like a thoughtful gift. Remember, the best gifts are the ones that show you care, not the ones that cost the most money.
Here are some examples of meaningful gifts you can give to your volunteers:
A photo book containing pictures of that volunteer and notes from staff, clients, and other volunteers
A staff and volunteer recipe book
Yummy treats or baked goods
Branded merchandise
Gift cards or other small tokens of your appreciation
No matter how much money you spend on the gift, it's important to add personal touches. For example, if your organization works primarily with children, try to include a picture that a child drew to tie the thank-you gift back to the work that volunteer did for your organization. It's the small details that make the biggest difference!
Above All Else, Say "Thank You" During Volunteer Appreciation Week
It doesn't matter how you thank and recognize your volunteers. It only matters that you do. The most important thing you can do this year for Volunteer Appreciation Week is to say "thank you." Whether you host an event, give gifts, or simply send heartfelt thank-you cards, make sure you take the time to show your volunteers how much you appreciate their time, labor, and passion.
Stay on Top of Important Holidays with The 2023 Nonprofit Calendar
Volunteer Appreciation Week 2023 is April 16-22. But what about other important dates, holidays, and observances? Find out by downloading the 2023 Nonprofit Calendar! It's full information about federal and religious holidays, cause awareness days, and other important dates for the year. You'll also discover monthly themes and recommended activities that can guide your own content creation and social activities, plus a sneak peek at some exciting things you can expect from Neon One this year. Grab your copy today!
Join the discussion in our Slack channel on connected fundraising