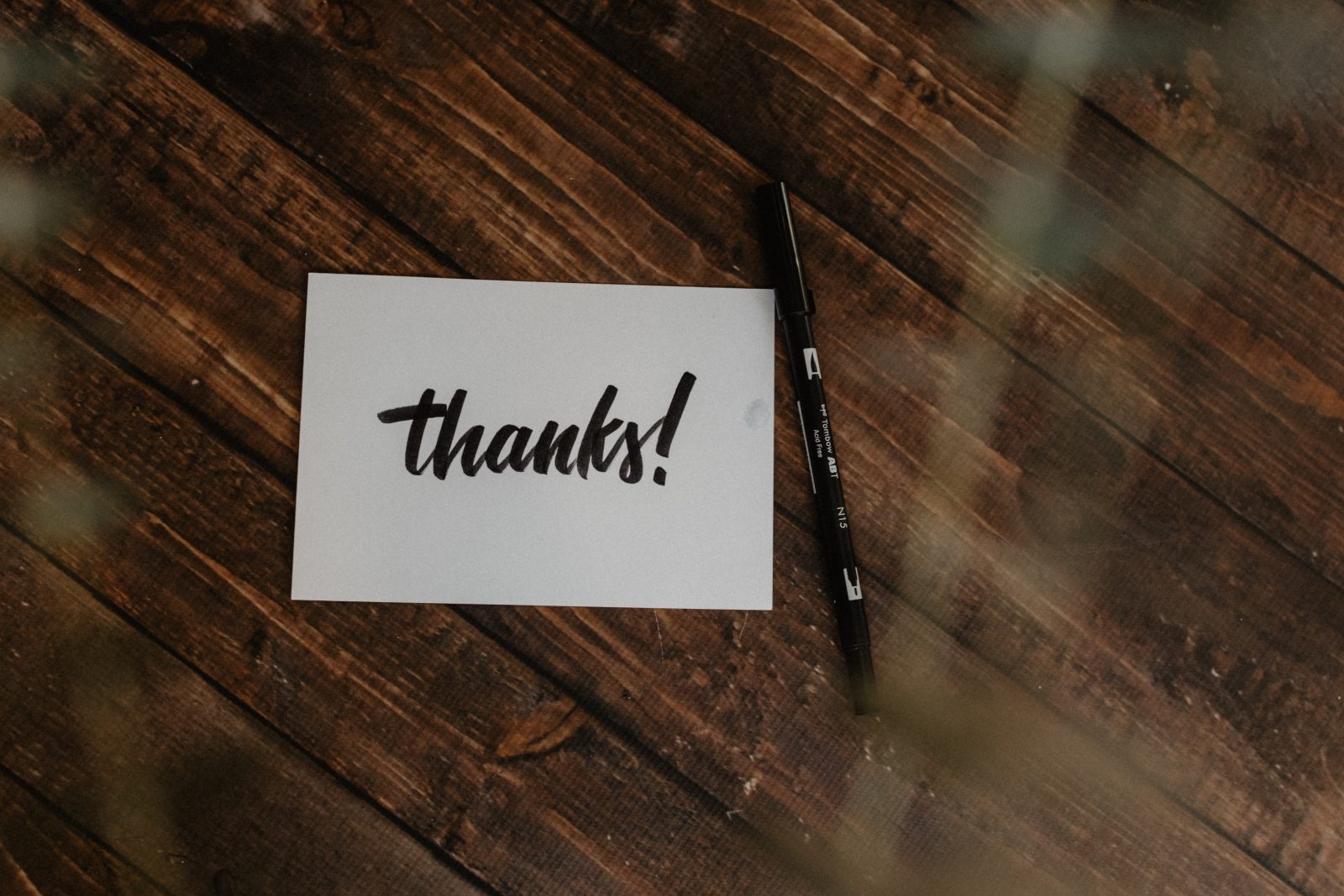 Volunteer Appreciation Week is right around the corner — a full week for nonprofits to celebrate those who have stepped up to support their cause.
Since 1974, National Volunteer Week has served as an opportunity to recognize those that dedicate their time and effort to the causes they care about.
As states continue various recommendations on combating the COVID-19 virus, it's more important than ever to inspire new volunteers and thank the ones that continue to serve however they are able. Whether they volunteer their time in-person or remotely from their home, they're keeping your organization at the top of their mind during this ongoing crisis.
Just because you can't celebrate these amazing individuals in person, doesn't mean you have to skip this year's celebration. Here are some ideas on how your organization can celebrate volunteer appreciation week, virtually.
When is Volunteer Appreciation Week 2022?
This year, National Volunteer Appreciation Week is April 17-23 2022. Since most people will be following the social distancing directives of their state or local government, many organizations are having to continue to rethink their normal celebrations.
Download the 2021 Nonprofit Calendar
Keep up with all the important day, week, and month-long awareness events with our annual calendar. Inside, you'll find free resources you can use all year long, sorted by month!
3 Ways to Celebrate Volunteer Appreciation Week
Social distancing has made everyone more creative when it comes to spending time together while physically being apart. Now is the time to use that creativity to unite your volunteers and remind them why they love working with your organization.
So how should you celebrate your volunteers this April? Here are a few volunteer appreciation week ideas to get you started.
1. Host a Virtual Celebration

During Volunteer Week

Give back to your volunteers by giving them an opportunity to get social. Free platforms like Zoom and Google Hangouts make hosting digital gatherings quick, easy, and fun!

As we all continue our social distancing efforts, people are craving connections more than ever. That's where your organization can come in. Simply pick a platform, send out an invite, and decide on some topics of conversation to keep participation up.

If you want to get extra creative, feel free to give your celebration a theme or come up with some games that everyone can play together virtually. Here are some ideas:
Play "Two Truths and a Lie"

. This popular guessing game can break the ice with your volunteers and help people get to know each other.

Share Hidden Talents

. Give people an opportunity to brag a little!

Take a Walk Down Memory Lane

. Ask volunteers to share a fun story from their time working with your nonprofit.
2. Show Recognition
There are tons of ways to digitally recognize the efforts of your volunteers — and they don't have to cost money!
Remember, your volunteers are your mission's biggest supporters. They're not giving their time in hopes of getting something in return. Simply highlighting their efforts is enough to make them feel appreciated.
Here are a few examples of how you can digitally recognize your volunteers:
Post a series of volunteer features on your website, blog, or on social.
Host a "volunteer award show"

. Give your repeat volunteers special superlatives based on their work with your organization.

Send handwritten thank you cards

. Be sure to spotlight specific endeavors or events that each volunteer has helped with
3. Give a Gift

to Your Volunteers

Nothing says "we appreciate you" like a thoughtful gift. Remember, the best gifts are the ones that show you care, not the ones that cost the most money. Here are some examples:
A virtual photo book with pictures of that volunteer and notes from staff and other volunteers

A staff and volunteer recipe book

Yummy treats or baked goods

Impact report of how many hours they volunteered and the specific impact that their time had on your organization
No matter how much money you spend on the gift, it's important to add personal touches. For example, if your organization works primarily with children, try to include a picture that a child drew to tie the thank you back to the work of your volunteer.
It's the small details that make the biggest difference.
And above all else, say thank you during volunteer appreciation week.
It does not matter how you thank and recognize your volunteers; it matters that you do. The most important thing you can do this year for volunteer appreciation week is to say thank you.
---