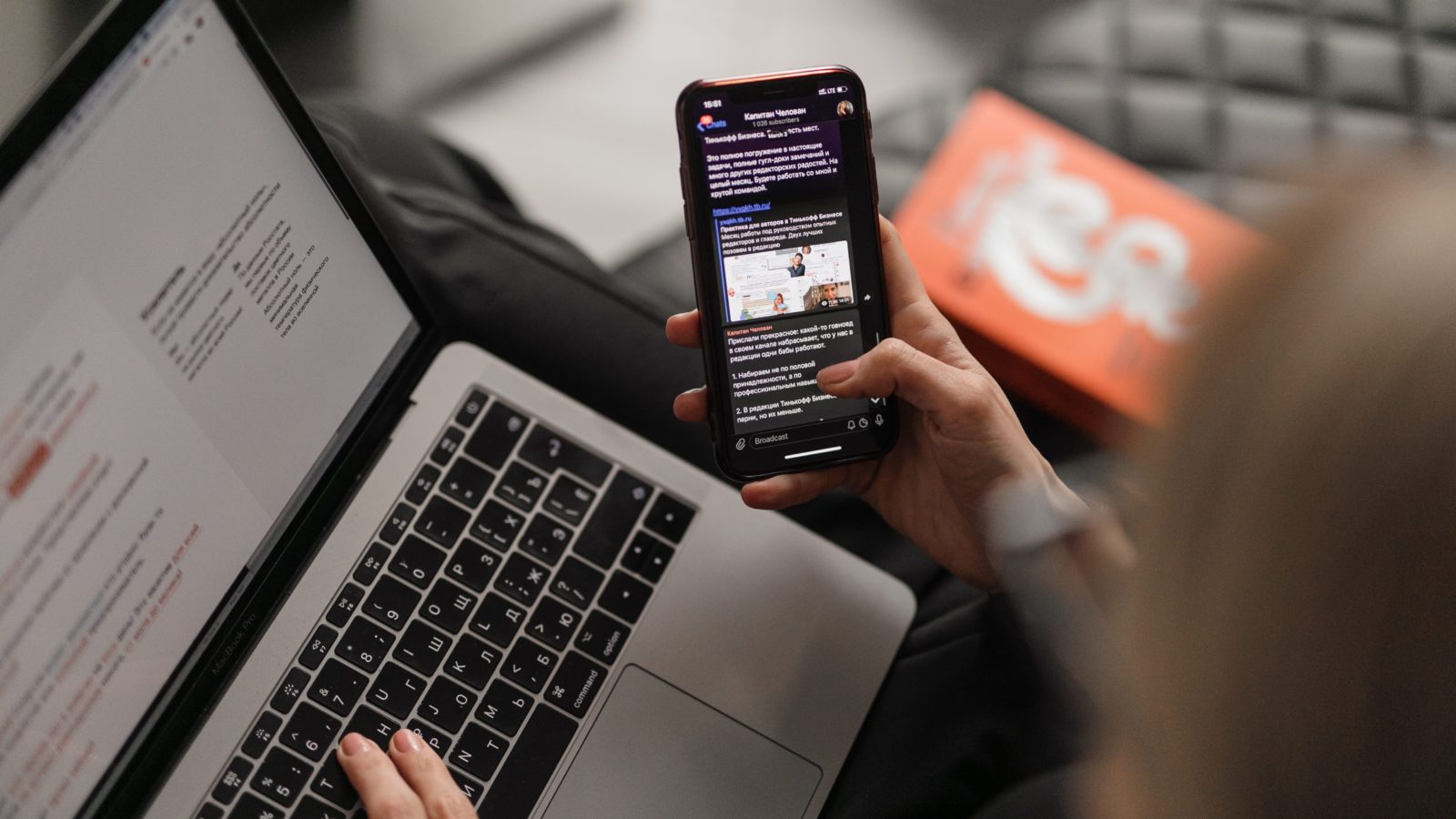 For nonprofit organizations seeking to spread the word about a fundraising event or campaign, fundraising-specific email newsletters remains an inexpensive and effective way to motivate and inform participants and donors. In general, fundraising email newsletters should be complete messages – not an attached PDF or 2-line email asking readers to check out a newsletter online. Email newsletters should be creative, relevant and contain links to an organization's website and social media accounts. With many, if not most, emails being read on smartphones or other devices, it's critical to provide a mobile-friendly newsletter design. Below are 6 examples of impactful fundraising email newsletters from various nonprofit organizations:
Mercy Corps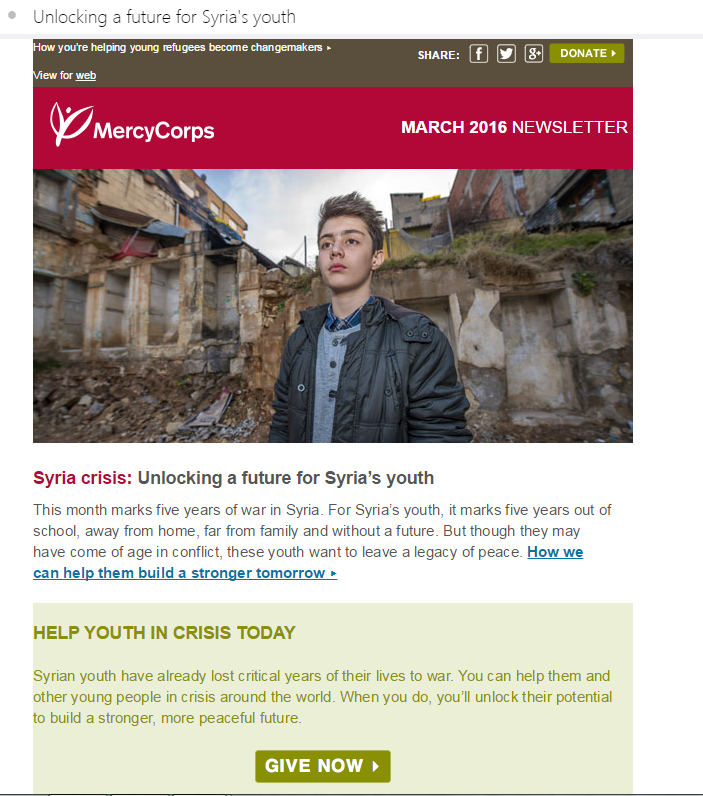 Mercy Corps, an international humanitarian agency sent out a newsletter in March 2016 that had a clear and timely message: supporting Syrian youth who have lost "critical years of their life to war." Everything about the design – the prominent image, adding sections, and the visible one-click option to donate – makes the newsletter visually pleasing and highlights the content. Mercy Corps has branded itself well and subtle aspects of the brand show up in every newsletter, including this one.
Feeding America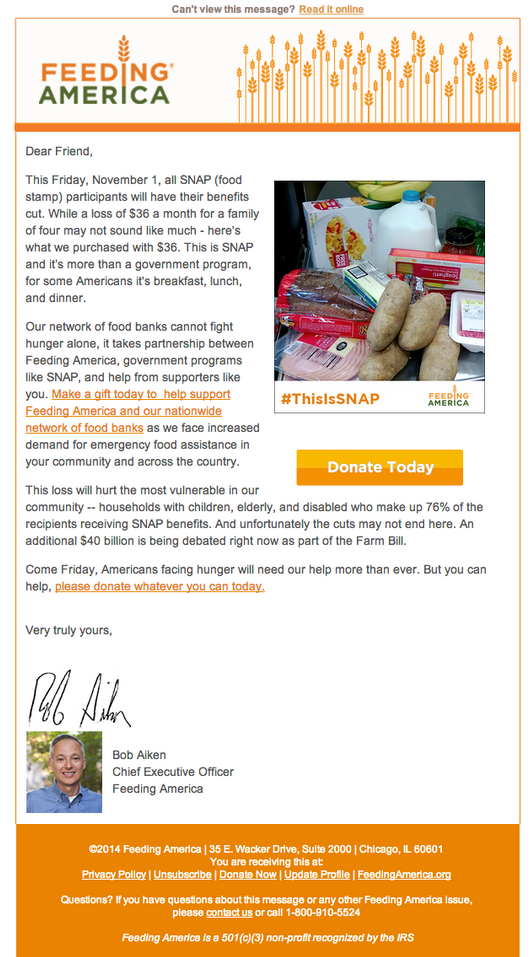 Feeding America combines an eye-catching variation of its logo, visuals and text for a professional, appealing design in the newsletter above, which also features a hashtag (#ThisIsSnap). The recipient is provided with a few key bits of information about SNAP benefits, but not overwhelmed.
SA Museum of Art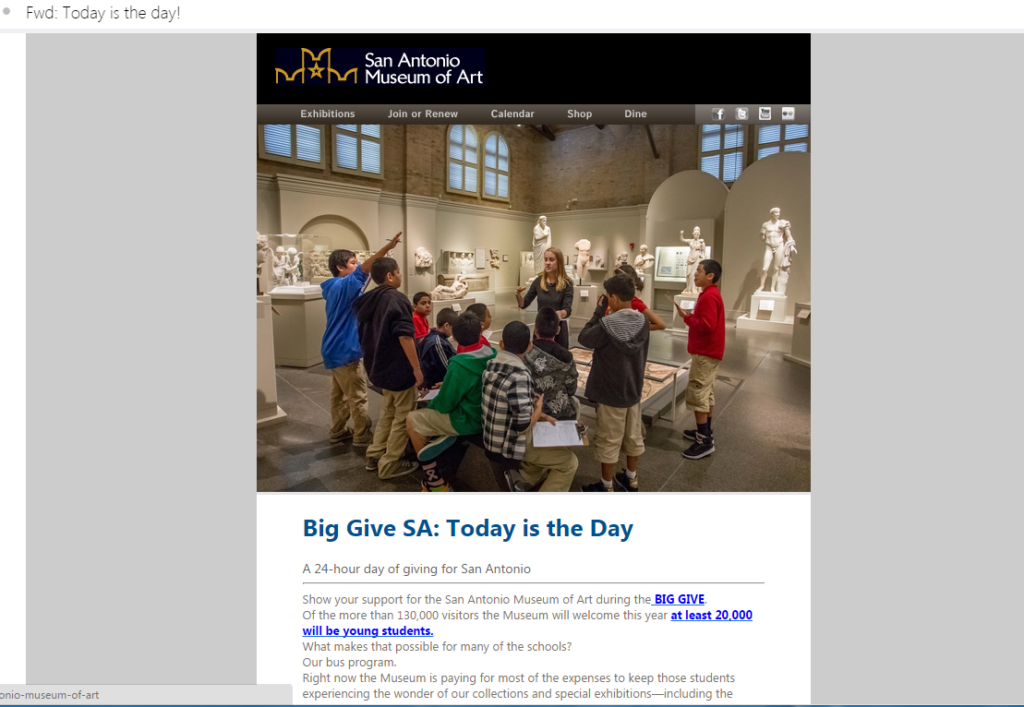 In this fundraising newsletter, the San Antonio Museum of Art takes potential donors behind the scenes by sharing some information on their little-known bus program, which solves an important transportation issue and makes the museum accessible to at least 20,000 young people each year. Providing this sort of insider information makes supporters feel included and involved.
Alzheimer's Society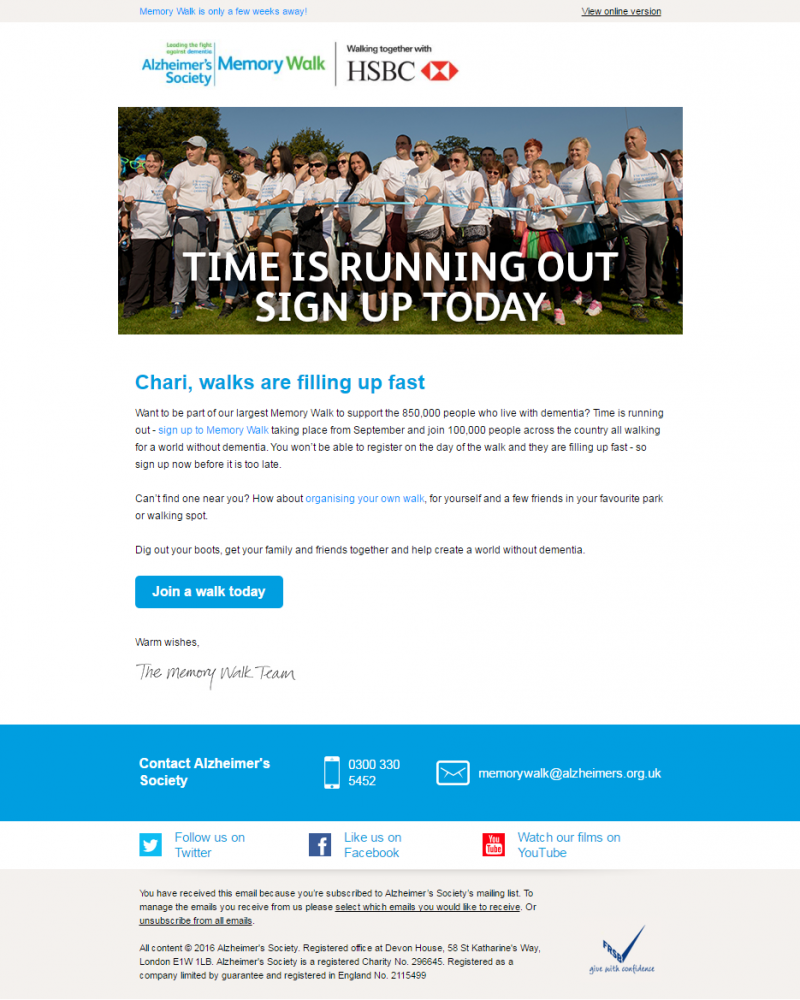 This newsletter from the Alzheimer's Society invites the recipient to take part in an upcoming Memory Walk to raise support for people living with dementia. It includes a sense of urgency to compel the reader to action. Additionally, it gives them a few options for participating in the walk and several ways to connect with the organization.
Mencap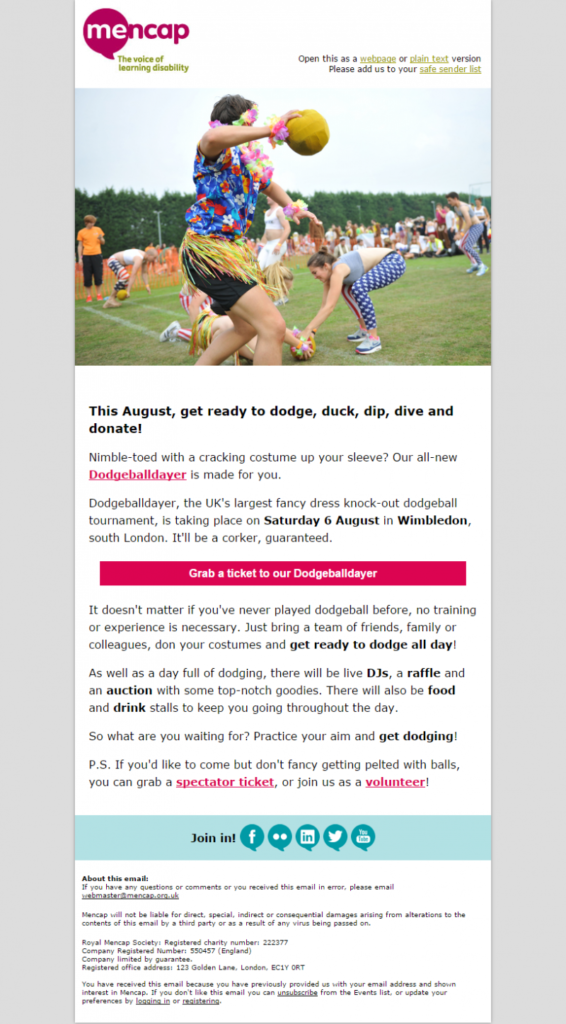 Everything about this newsletter for Mencap's Dodgeballdayer is fun and inviting. Although the event is a fundraiser for an important cause, the language is light and quirky, enticing the reader to join and play, or at least volunteer. What supporter who is "nimble-toed with a cracking costume" up their sleeve does not want to attend an event that will "be a corker"?
American Diabetes Association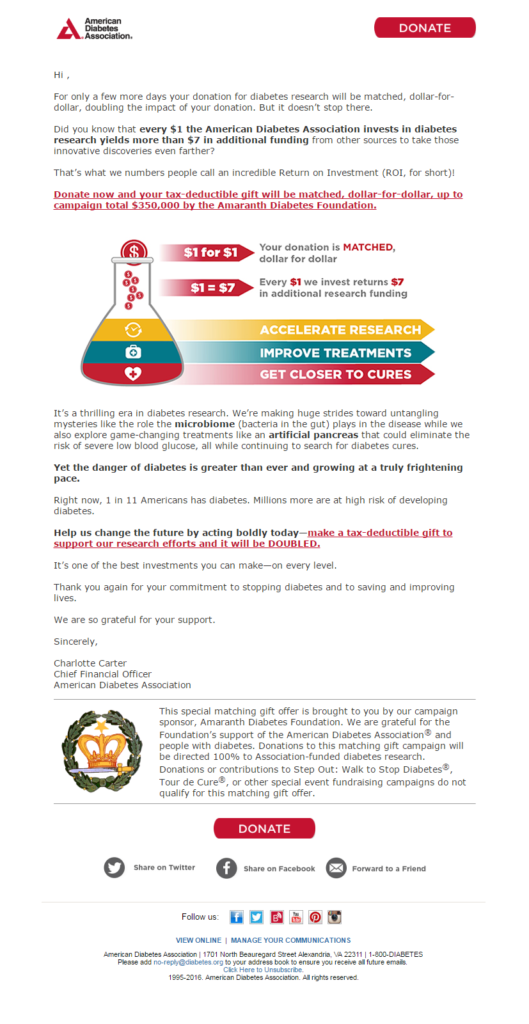 This digital fundraising newsletter for the American Diabetes Association reveals the impact of including pertinent data or an infographic in an newsletter. Recipients are educated in a conversational tone about diabetes and the importance of research.
Finally, remember that email marketing software should be seamlessly connected to your online fundraising platform. Checkout Neon CRM's email marketing features here.
Join the discussion in our Slack channel on connected fundraising