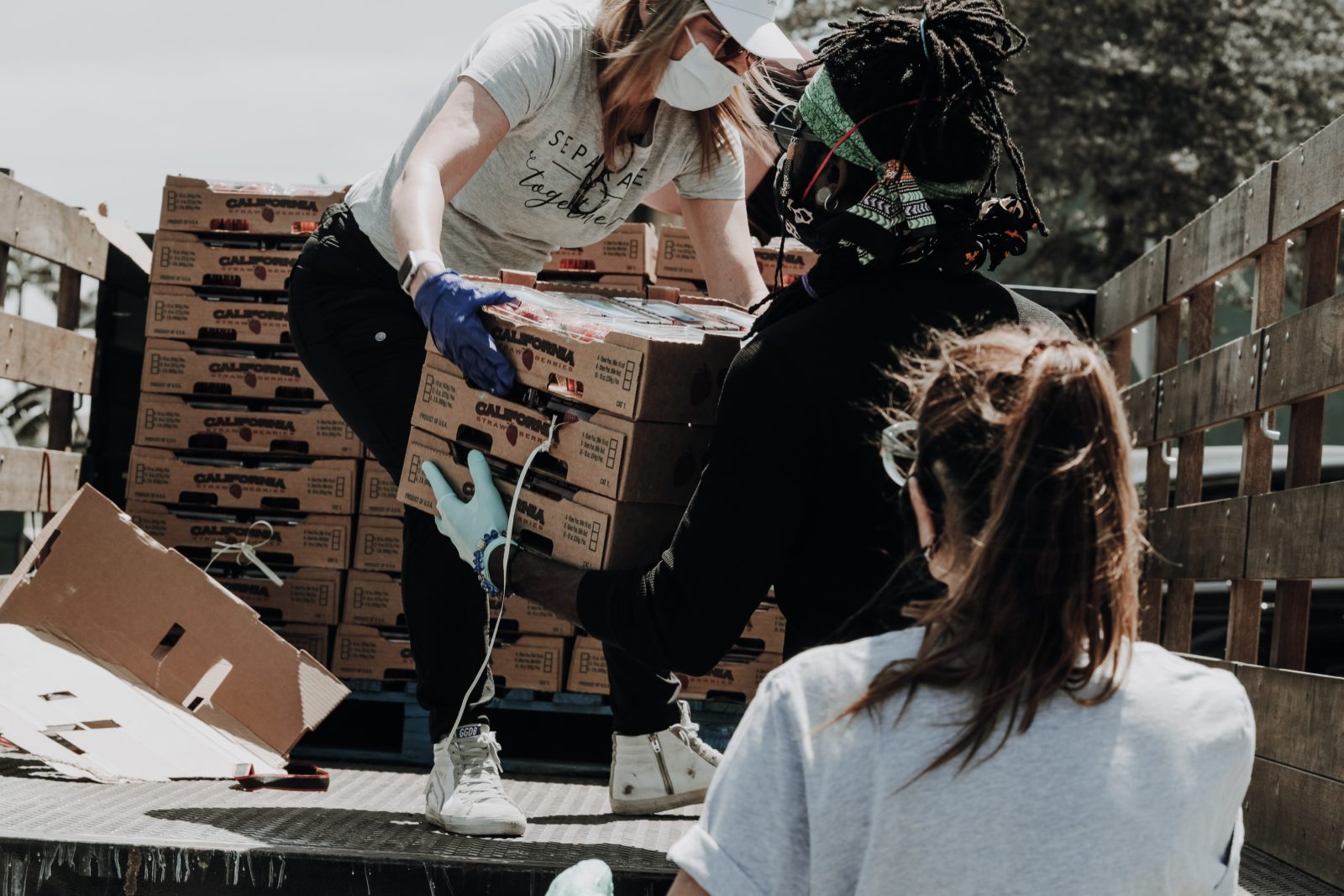 There's no denying it — statistics prove that GivingTuesday has become a worldwide phenomenon. What started as a grassroots movement meant to balance out holiday season spending is now a generosity-driving powerhouse.
Still not sure if your organization should get involved in the fun? Check out these GivingTuesday statistics from Kathleen Murphy Toms, the Director of Digital Strategy for GivingTuesday, based on data from GivingTuesday 2020.
1. Supporters gave an estimated $2.47B during the 24 hours of GivingTuesday 2020 in the U.S. alone, more than all but one US philanthropic foundation gave in a full year during 2019.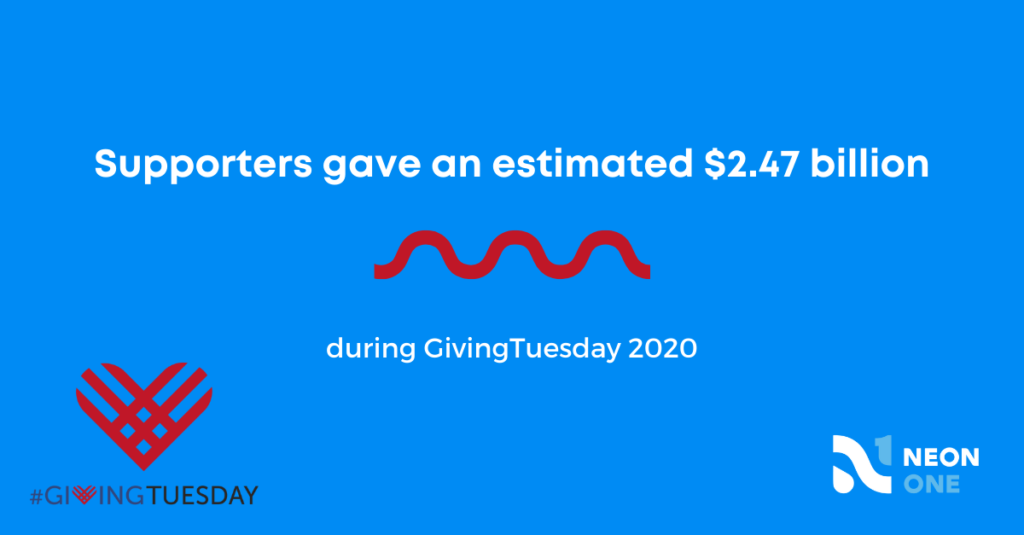 In addition, GivingTuesday participants worldwide volunteered, performed countless acts of kindness, and gave their voices, time, and goods.
2. GivingTuesday has grown into a worldwide movement, spanning 75 official countries and hundreds more city and cause-based community campaigns.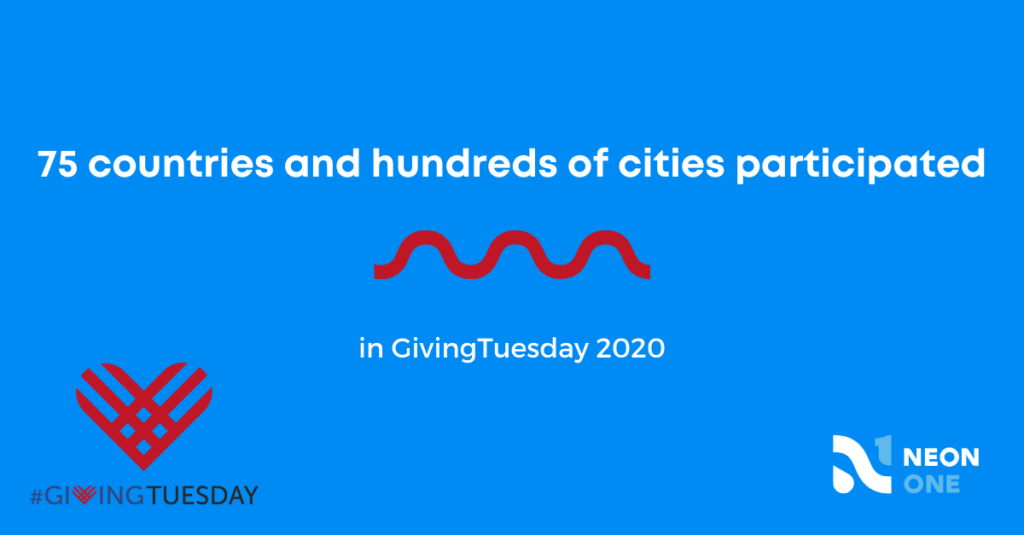 3. 34.8 million people participated in GivingTuesday 2020, a 29% increase over 2019.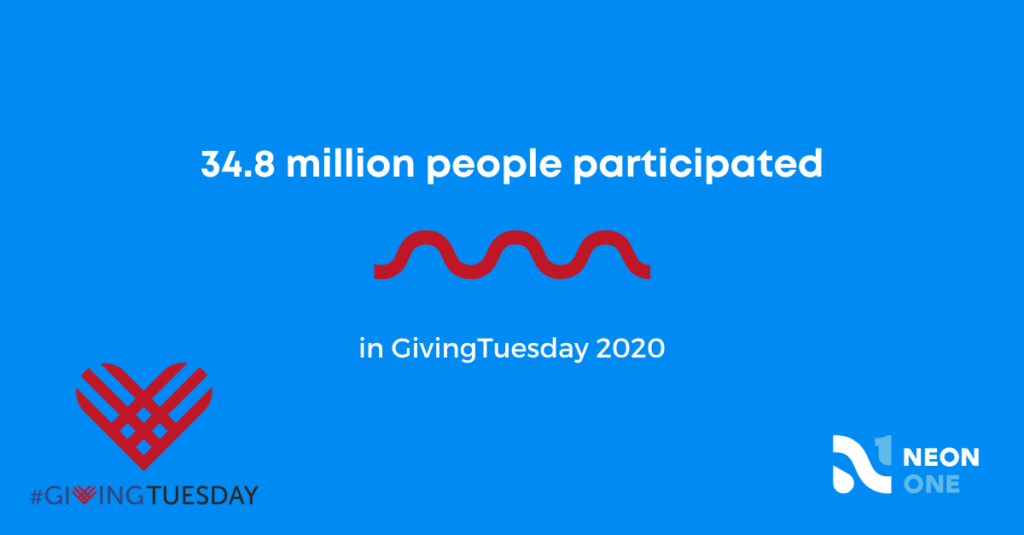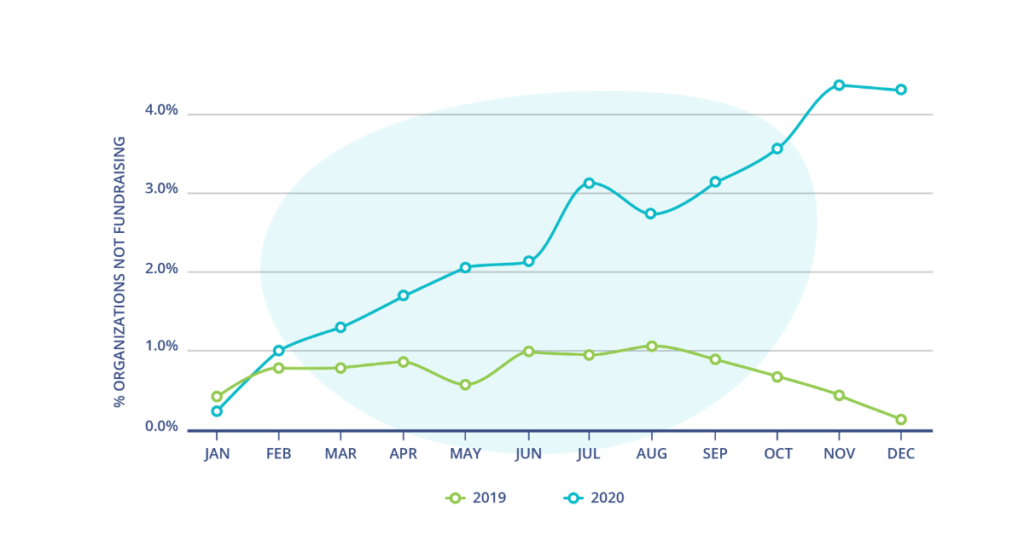 That's 13% of the U.S. population who participated in GivingTuesday in some way in 2019!
4. Statistics have shown that most people participate in GivingTuesday in more than one way, with the majority of people giving back in non-financial ways: 37% of GivingTuesday participants give time, goods, etc., 28% of participants give money, 35% did both.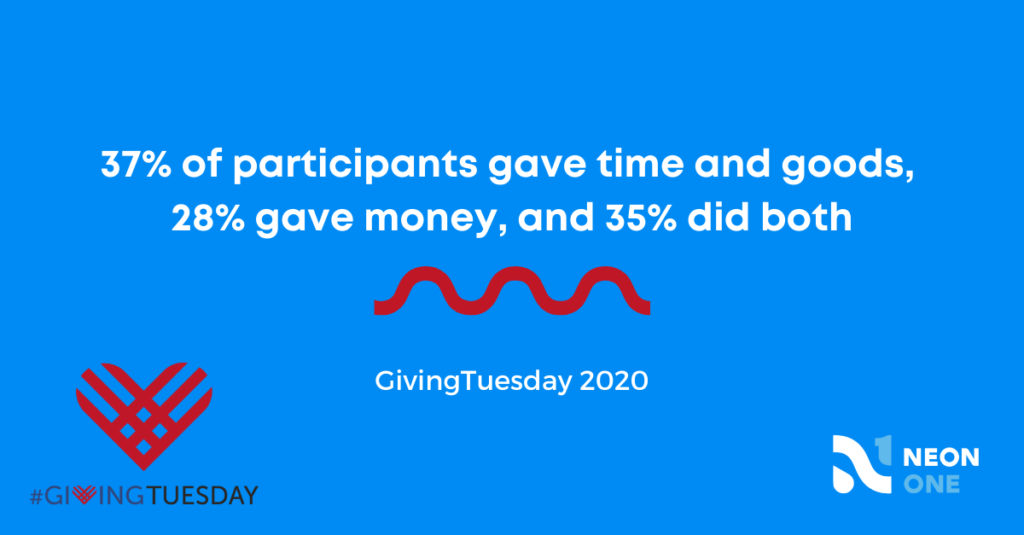 Be sure to offer your supporters many different ways to get involved in your organization.
5. 52% of people participating in GivingTuesday say that they're doing it because they want to be a part of something bigger and it allows them to be part of a bigger group of people doing good. (Horizons Media 2019)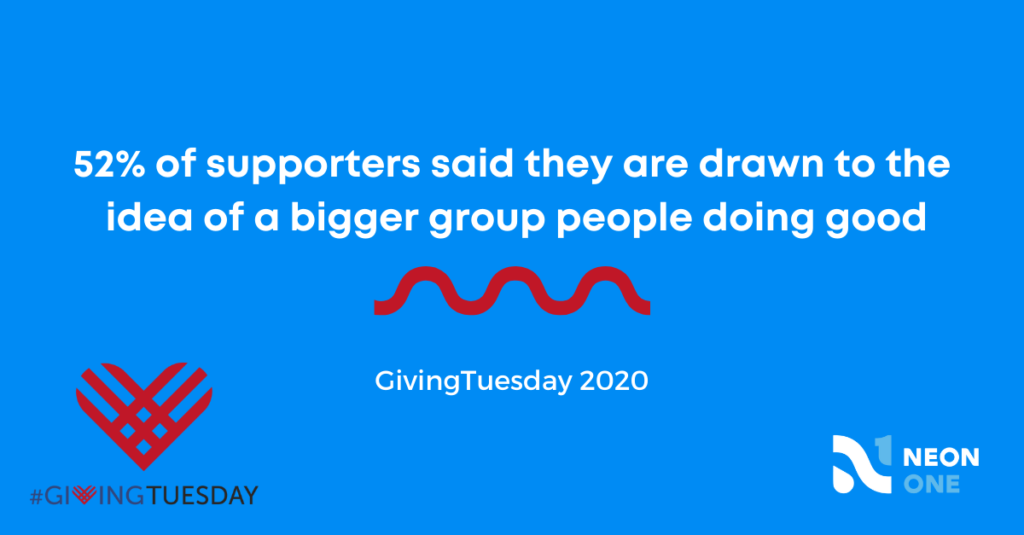 6. 82% of participating organizations use GivingTuesday to experiment or try something new.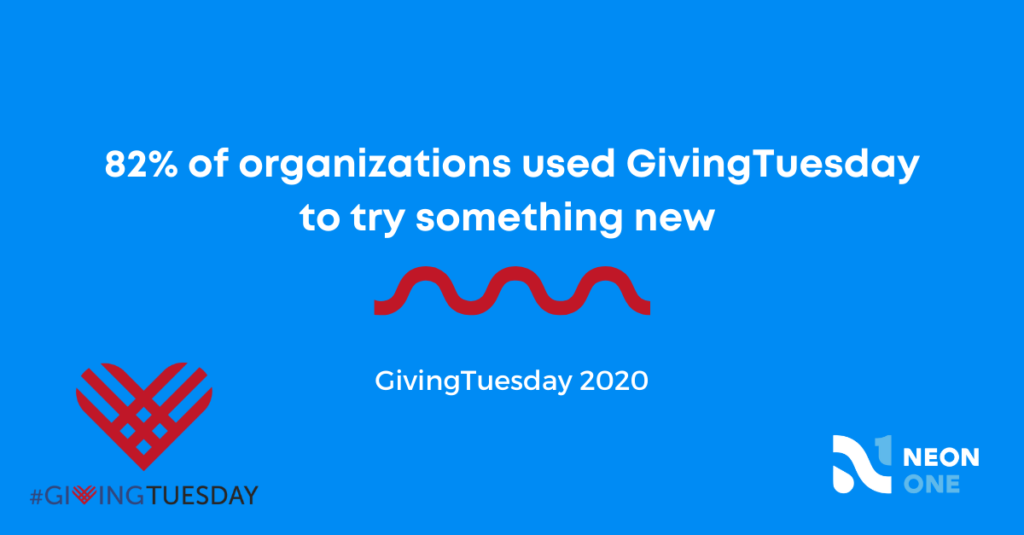 This could be new tech tools or a strategy for reaching new supporters.
7. 84% of those aware of GivingTuesday report that the movement inspired them to be more giving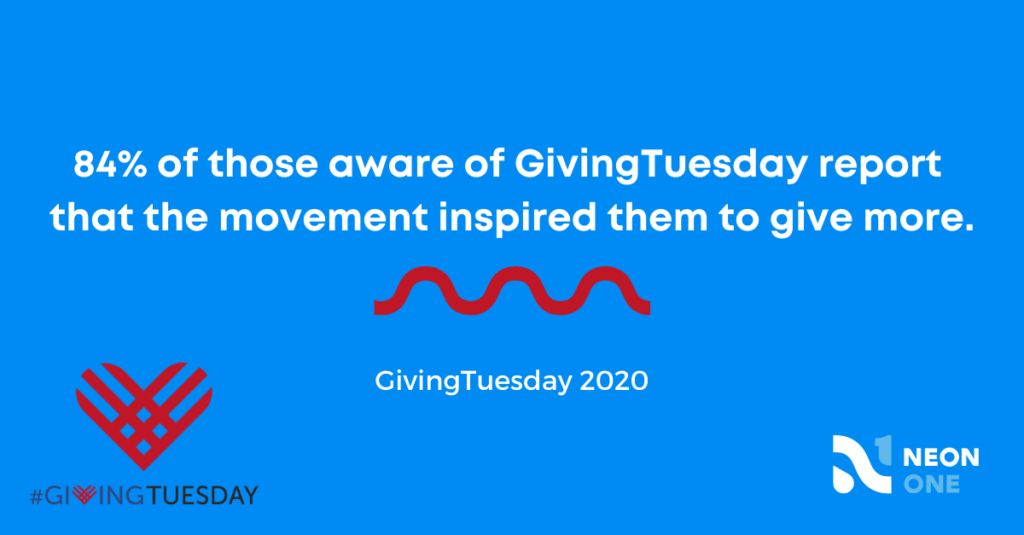 Brand awareness of GivingTuesday is growing and so is participation.
8. The GivingTuesday hashtag gets billions of impressions each year on every social media platform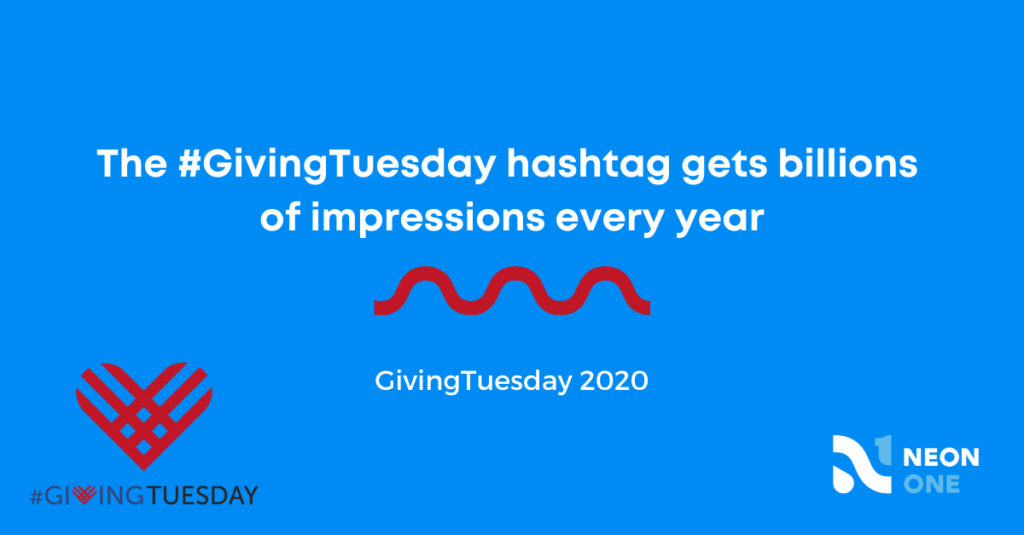 Using #GivingTuesday on social media is one of the best opportunities available to raise awareness, grow your supporter base, and mobilize existing supporters to help your cause.
9. Statistics show that 82% of 18-34 year olds who know about GivingTuesday participate.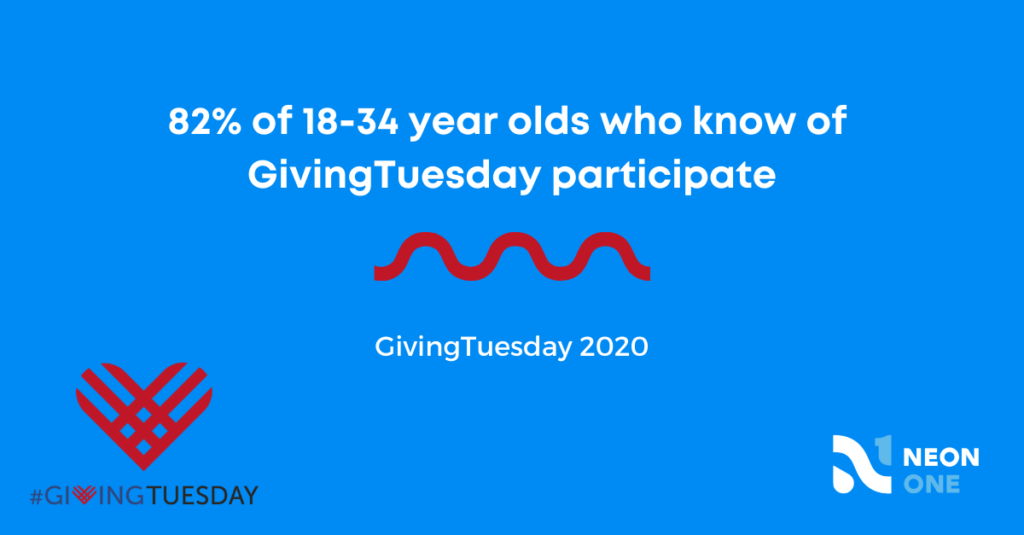 GivingTuesday engages younger donors.
10. In 2020, the two biggest spikes in new donor acquisition happened on GivingTuesday and GivingTuesdayNow.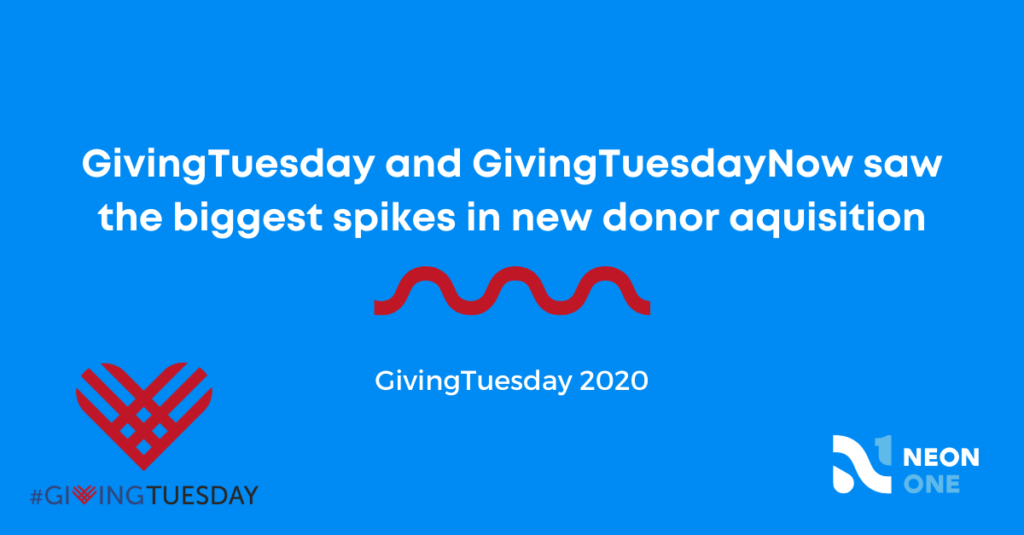 Shared moments such as giving days, holidays, awareness days, or responding to a crisis help donors feel a sense of connection to others. These moments are critically important opportunities for organizations to grow their base of supporters.
---
Do you find these GivingTuesday statistics to be insightful? Let us know what you think below!
---