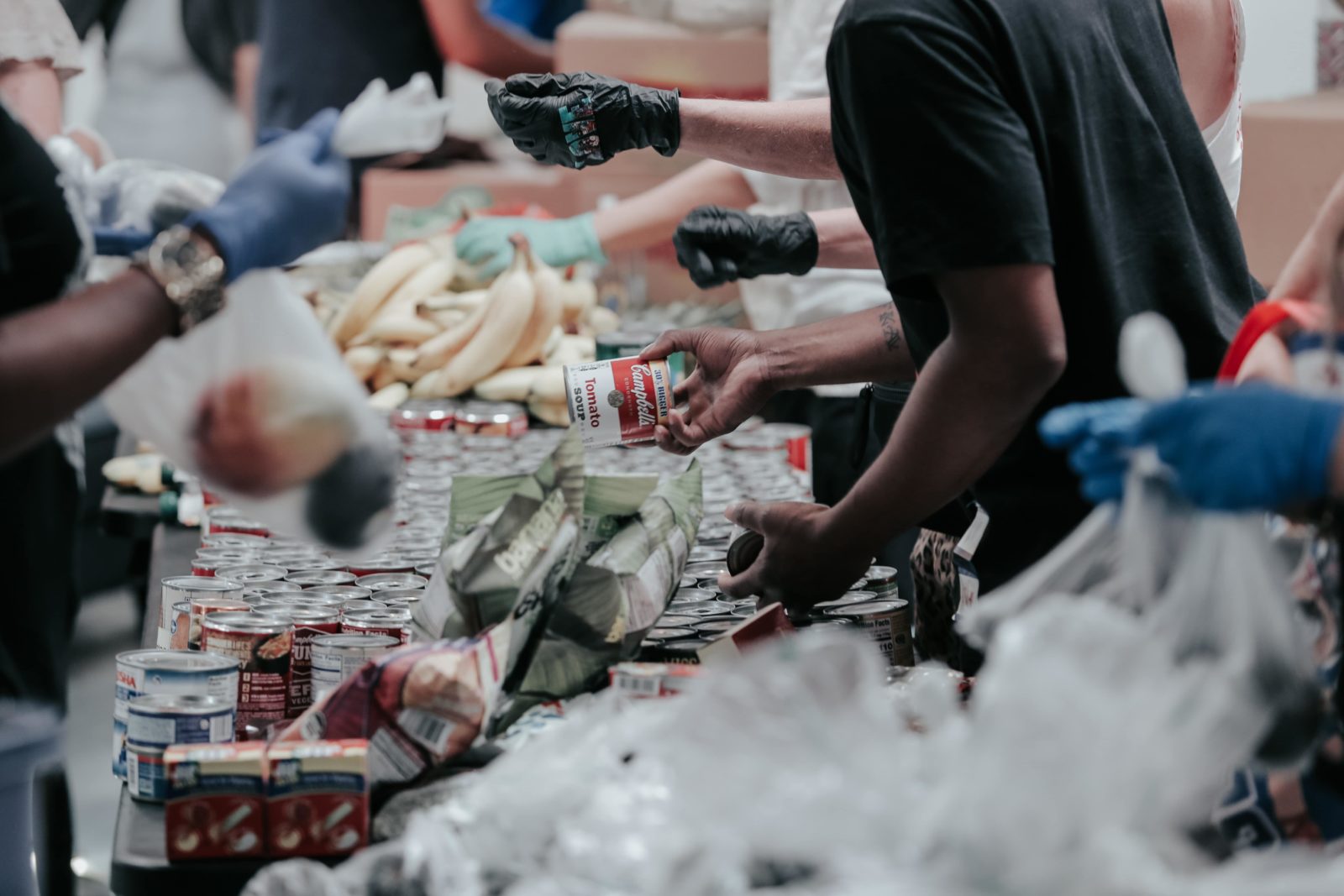 GivingTuesday is one of the most important fundraising events of the year. In this post, we'll explain the basics of GivingTuesday for both individuals and charitable organizations.
If you work for a nonprofit, Neon One's GivingTuesday Resource Center has everything you'll need to launch a great GivingTuesday campaign.
1. What is GivingTuesday?
GivingTuesday is an annual global day of generosity that encourages people to give back to their communities and to the world at large. It falls on the same day every year: the Tuesday after Thanksgiving.
GivingTuesday began in 2012 as a part of the 92nd Street Y in New York City—which means that 2022 will mark its 10th anniversary. Since 2012, GivingTuesday has become its own separate 501(c)(3) organization. The GivingTuesday organization works with other nonprofits across the globe to organize and promote this annual day of giving.
The organization has come a long way since its inception. In 2021, GivingTuesday campaigns raised $2.7 billion in the United States alone!
2. Who Can Participate in GivingTuesday?
Anyone can! Nonprofits and charities participate in GivingTuesday by running campaigns under the day's banner, and individuals participate by donating their money and/or their time to charitable causes!
While both nonprofits and individuals participate in GivingTuesday independently, they do have the opportunity to join (or even form) GivingTuesday Community Movements. These location-based movements bring people and nonprofits together to support each other through philanthropic activity to improve their community.
There are also GivingTuesday cause-based coalitions, which are national campaigns centered around singular issues of causes, identities, or cultures. Some examples include #GivingTuesdayMutualAid, #LatinxGive, and #GivingZooDay.
You might see GivingTuesday referred to as "Giving Tuesday" (note the space between the words) or #GivingTuesday. Rest assured, those alternative spellings both reference the same global day of generosity as "GivingTuesday."
3. When is GivingTuesday 2022?
GivingTuesday is always held on the Tuesday after Thanksgiving. In 2022, GivingTuesday will be held on Tuesday, November 29.
GivingTuesday's date is no accident. It falls after a number of unofficial post-Thanksgiving days that are based around holiday shopping: Black Friday, Small Business Saturday, and Cyber Monday.
Like those shopping days, GivingTuesday encourages people to get in the holiday spirit—but instead of buying gifts, GivingTuesday is a time for people to give back and support important causes.
4. How Does GivingTuesday Work for Individuals?
If you are an individual looking to give back on GivingTuesday, you won't lack options. You could participate by doing something informal like giving your elderly neighbor a ride to the grocery store or doing a little impromptu trash pickup in a nearby park.
You can also look for opportunities to volunteer your time to an important cause or make a donation to a local charity. Supporting local or national nonprofits by donating your time or your money is a great way for individuals to make a difference on GivingTuesday.
If you are new to charitable giving and don't know where to start, don't worry; there are plenty of ways for you to discover nonprofits whose missions and work you'd like to support.
Sites like CharityNavigator.org, GuideStar.org, and Charities.org are great places to start. You can use these sites to find and learn more about nonprofit organizations that are supporting a variety of causes nationwide and across the globe.
You can also ask your friends, family members, and professional network what organizations they are supporting. Use the hashtag #GivingTuesday on social media and ask your network what causes and nonprofits they are supporting this GivingTuesday. You'll likely get some great answers!
If you are interested in joining a local GivingTuesday Community Movement, you can find one in your area by checking out GivingTuesday's interactive map of United States-based Community Movements.
5. How Does GivingTuesday Work for Nonprofits and Charities?
GivingTuesday presents a fantastic opportunity for nonprofits and charitable organizations. As GivingTuesday has grown in popularity over the past decade, people are more likely to be primed to give back when the date rolls around again.
Your nonprofit can make your GivingTuesday campaign as targeted or as general as you see fit (and as your resources allow).
Some nonprofits use GivingTuesday as a launchpad for their end-of-year giving campaigns. Others use GivingTuesday to raise money towards a single goal for a targeted campaign. Still, other organizations use the day to drive volunteer sign-ups. The choice is up to you!
As a nonprofit, you do not have to register with GivingTuesday in order to run a GivingTuesday campaign. You are not required to use a GivingTuesday-related fundraising platform or give GivingTuesday a cut of your donations.
Your nonprofit can simply direct GivingTuesday donors to your own donation pages, for no additional cost. While other types of partnerships might involve trade-offs for a nonprofit, GivingTuesday doesn't really come with any strings attached. With increased attention on the acts of generosity and service that this global day of giving entails, there's basically no reason not to participate!
How Can My Nonprofit Prepare for GivingTuesday 2022?
Opportunities like GivingTuesday are rare for nonprofits and charitable organizations—there aren't many holidays focused exclusively on connecting donors to charities. Your organization should plan on a GivingTuesday campaign as a part of your annual calendar and assess what needs this event could best address.
If you'd like some help mounting your GivingTuesday campaign, check out Neon One's GivingTuesday Resource Center! It's chockful of templates, worksheets, and checklists—everything your nonprofit needs to launch a successful GivingTuesday campaign! Just click the image below.

Join the discussion in our Slack channel on connected fundraising