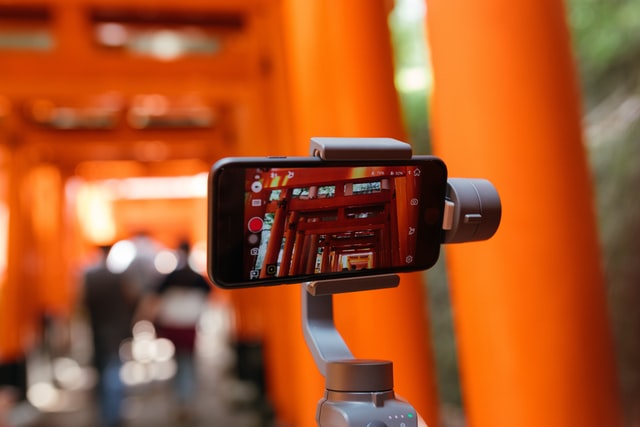 One of the most important lessons to come out of the #GivingTuesday movement is the simple idea that anyone has the power to do good. In a year unlike any other, the idea that anyone can make a meaningful difference in their community is a powerful one.  That difference can be made with livestream fundraising.
And there is increasingly encouraging data to support this. The most recent Fundraising Effectiveness Report found that donations under $250 had risen by 4.1% compared to 2019 and that number will most likely continue to rise.
But how do we ensure it keeps growing in an environment where the possibility of in-person events are still uncertain at best? By creating engaging digital experiences that restore a sense of community. And there's no better way to do that than through livestream fundraising.
What is Livestream Fundraising?
Livestream fundraising creates telethon-style events that allows donors to give while watching a livestreamed event, which can be hosted by local celebrities, social media influencers, your staff – you name it!
During the livestream, the person broadcasting interacts with their audience while filming themself in real time. This is typically done by linking fundraising software to a content creation platform that already has live broadcasting features, like Youtube or Twitch.
Here are some fast facts about livestreaming, in case you're unfamiliar:
Livestream consumers have shown an increased demand for social good related content with a recent Twitch survey finding that 78% of viewers want to see more fundraising on their favorite channels. This creates an ideal opportunity for easy entry into the livestream fundraising game.
How Are Other Organizations Using Livestream Fundraising?
When organizations receive support through livestreaming, they're doing it through a trusted platform that can create an optimized experience for a livestream while also taking donations. There are three primary approaches that a livestreamed experience can be configured to benefit a cause.
Telethon Approach
An organization hosts and produces the stream that is meant to be digested by a larger audience but with minimal interactivity other than perhaps chat and donations. A recent example of this was the NFL Draft-A-Thon that raised over $7 million in COVID-19 relief for six nonprofits.
Gathering Approach
An organization organizes a space where participants have a more active role in the event itself. Examples can be virtual conferences or kick-off events for "on the ground" fundraising activity. This can also include health and fitness challenges that create hybrid virtual/in-person events, like Bike4Chai's $7.5 million campaign earlier this year.
Creator-Driven Approach
Individual streamers utilize a platform either provided by the organization or through a third party that will then benefit the organization but the stream itself is not overseen by the organization. One of the most successful of these is the Extra Life campaign for Children's Miracle Network Hospitals.
No matter what type of event format is chosen, an organization should always ensure that the right resources are put forward to fundraisers and participants. They are just as resource and time-intensive as a physical event.
In many ways, they also offer logistical challenges that staff may not be used to, such as either running a stream yourself or giving support to a community that may be new to you. Still, with the right planning and preparation, these events can be some of the most fun and interesting programs you'll ever manage!
How Neon One is Creating the Ultimate Livestream Fundraising Experience for Nonprofits
One of the most powerful ways to make livestreaming more accessible to your audience is by tying it to your organization's overall story and message. Creating dedicated new programs just for livestreaming are great, but what about existing events that could be taken to the next level with a simple but seamless addition?

That's why we are rolling out a full suite of livestream fundraising features for our digital fundraising platform, Neon Fundraise.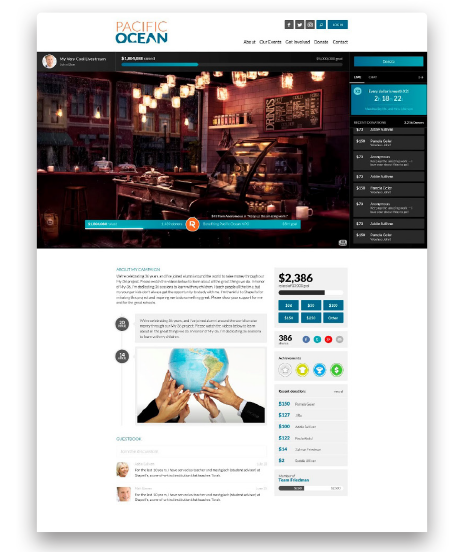 Instead of hosting an event on an entirely separate, unconnected platform, both administrators and fundraisers themselves will be able to simply add a livestream to existing campaigns or create new experiences built solely around livestreaming.
Administrators and fundraisers can embed Facebook, YouTube, and Twitch streams right onto their pages
A specially designed donation experience will automatically be configured on the page that allows donations to quickly be made without leaving the stream
Twitch streamers have the option to allow chat to be embedded right onto their page
Administrators and fundraisers will be able to add highly configurable cause branded overlays that will allow a running list of donations, QR codes, and progress bars to their stream to help drive interest in their page
A suite of dynamic update progress bars and donor widgets can be added as well, ensuring that donors and event attendees are up to date with how successful your campaign is
We built these features because we wanted to ensure a better experience for both nonprofits and their digitally savvy champions. These will pair well with existing features like donor and fundraiser portals, endurance challenges, do it yourself fundraising, deep CRM integrations, and much more.
We can't wait to see what organizations do with these new features to help chart out the future of fundraising.
Nonprofit fundraising software, without limits
Take your mission to new heights with Neon Fundraise, a full suite of digital fundraising tools that can support anything from a single campaign to complex, national events.
Neon One Livestreaming Resources
We've dipped into the Neon One ecosystem to curate some amazing resources to help kickstart your organization's journey toward integrating a dedicated layer of livestreaming in your fundraising operations.
Join the discussion in our Slack channel on connected fundraising