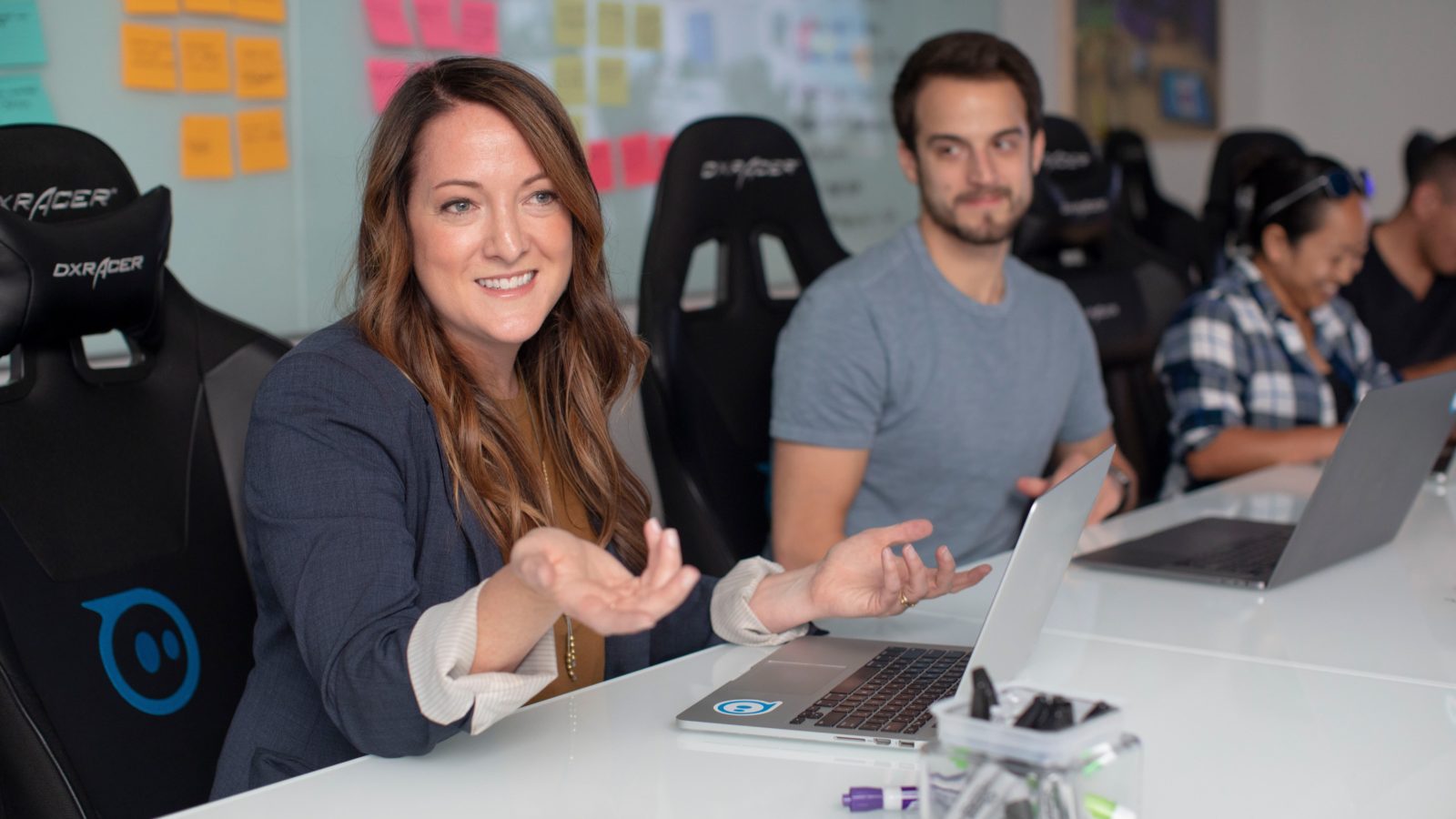 When you're trying to engage and retain members, internal software needs may seem like a low priority. After all, how can something you use for internal records keeping help you improve value for your members? Surprisingly, quite a lot. When you use association CRM software to help manage your member relationships, you can drive engagement and retention by overcoming the limitations of your current systems.
How Association CRMs Improve on Member Management
When you first start to look into software options for your association, you've likely reviewed member management or association management (AMS) software. These are not the same as an association constituent relationship management (CRM) software.
An AMS is more designed for running the day-to-day operations of an organization. That's why there are no "relationship" references in the title. You're not managing relationships. You are scheduling and monitoring tasks. CRMs, on the other hand, focus on reinforcing your member relationships to drive retention and engagement. With a CRM that includes membership management features, you overcome the outdated processes that keep you from using your information to benefit your members.
Outdated Processes Can Cost Your Organization
A lot of associations are stuck with the status quo when it comes to technology. They use things like Excel spreadsheets and QuickBooks to manage their memberships. Because this is the way it's always been, it's hard to see what these solutions cost in the long run. There are a few common problems you may run into.
Poor Data Management
Many nonprofits struggle with data management. In fact, only 40% use it to guide decision-making and only 5% use it in every decision. A big problem for nonprofits is the inability to compile all their different data in a way that tells a story.
That's a shame, as data-driven organizations are 162% more likely to beat their revenue goals than their non-data-driven counterparts. In the for-profit sector, they use that information to drive sales and operations costs. For associations, it helps provide the benefits and communications and relationship-building strategies that keep members engaged.
Unpredictable Overhead
There are a lot of opinions on what nonprofit overhead should be. The simplest answer is "no more than needed." But we can't control costs we don't know about.
Consider a common process for nonprofits—reporting. The time it takes someone to compile reports from different systems and sources is extensive, sometimes even the focus of days or weeks of work. All that effort is wasted on something that does little to encourage ongoing membership through benefits and services.
Ineffective Communication
An association that doesn't frequently communicate with its members is going to have a hard time proving its value. However, when you're dealing with an outdated system, your workflows are also antiquated. Something as simple as sending a thank you email can be a five-step process.
A member record is created.
Someone is assigned to compile an impact report.
Someone is assigned to create a welcome email.
A reminder is set to send another email about the community and its members
Someone notes the email to avoid duplicates.
Just sending a simple welcome message takes a lot of time, and it also doesn't account for members who prefer direct mail. The process for that is even longer.
While five steps don't seem like much, multiply that across thousands of new member sign-ups. That's a workflow that gets out of hand. Things will get missed. New members may not get the information they need about your organization or its communities and resources. Unable to use their membership to its fullest, they may just let it lapse, or cancel entirely. These are the hidden costs of sticking with outdated processes, but luckily, there's a way to tackle them.
Using Association CRM Software To Improve Retention
Leaders of associations that use CRM software often wonder what took them so long to make the switch. While there are dozens of benefits, there are three that are transformational, even though at first glance, they seem incredibly simple.
1. Flexible Data Fields Support Personalization
There's more to nonprofit member management than name, address, and member history. Every nonprofit is different, and it's going to have a different set of fields to monitor. A legal association may track bar admittance states of its members; an arts organization may also need fields to track when members lend works of art, and for what cause.
For example, let's look at a scenario for the legal association. By tracking the bar admittance states they also know what resources to forward to members. The association may publish a weekly newsletter summarizing important cases. With the bar admittance information, they can ensure that the newsletter is specifically targeted to where the member practices law. It's that personally curated touch that builds the member relationship by providing them with valuable and useful resources specifically for them.
2. Automated Workflow Tools Improve Communication
Earlier, we used an example of how simply sending an email could be a five-step, time-consuming process. However, when an association uses CRM software, it can automate that process based on a single triggering event.
For example, when a new member signs up, the CRM kicks out a customized email welcoming them to the organization. It also schedules and sends a series of welcome emails providing more information, like links to resources and important contacts or dates. Finally, it sets a task for a representative from that individual's specific chapter to schedule a welcome call.
All of these steps occur automatically, based on the data fields you define. Compare that to the first manual email scenario, and it's impossible to not see the ROI. The automated email takes less time and does more than even the best staff.
3. Data-Driven Reporting Options Provide Critical Guidance
Data is a great tool for nonprofit decision-makers, but it's often difficult to make sense of the information you're given. A nonprofit CRM with strong reporting will allow you to review information on members, donors, and constituents. Data is a great tool for nonprofit decision-makers, but it's not always used to make effective decisions.
We can return to the legal association example from above to define why. As leaders with the legal organization review member attrition, they don't just need information on the percentage of lapsed members. They want to understand why they lapsed. An organization that tracks its member's bar admittance states can break that data down.
They suddenly see that 80% of their lapsed members come from Washington, D.C. That legal organization now knows that the problem is likely related to its federal resources for members. It can either improve benefits for its D.C. members or pull out entirely and refocus on state-level law.
But the organization can only make these discoveries if it's tracking the right data. If the information they have can tell the member's story, then the organization can understand why they leave and what it takes to keep them.
Support Your Association With a Nonprofit CRM
An association CRM isn't just an investment. It replaces outdated processes that could be holding your organization back. By taking advantage of automated tools, intuitive reporting, and flexible fields, you provide value to members while conserving your valuable resources.
If you'd like to manage your association with CRM software, we're here to help. Our Neon Membership offers an affordable, easy-to-implement solution for organizations of all sizes. If you're interested in learning more, connect with us to get started.
Join the discussion in our Slack channel on connected fundraising