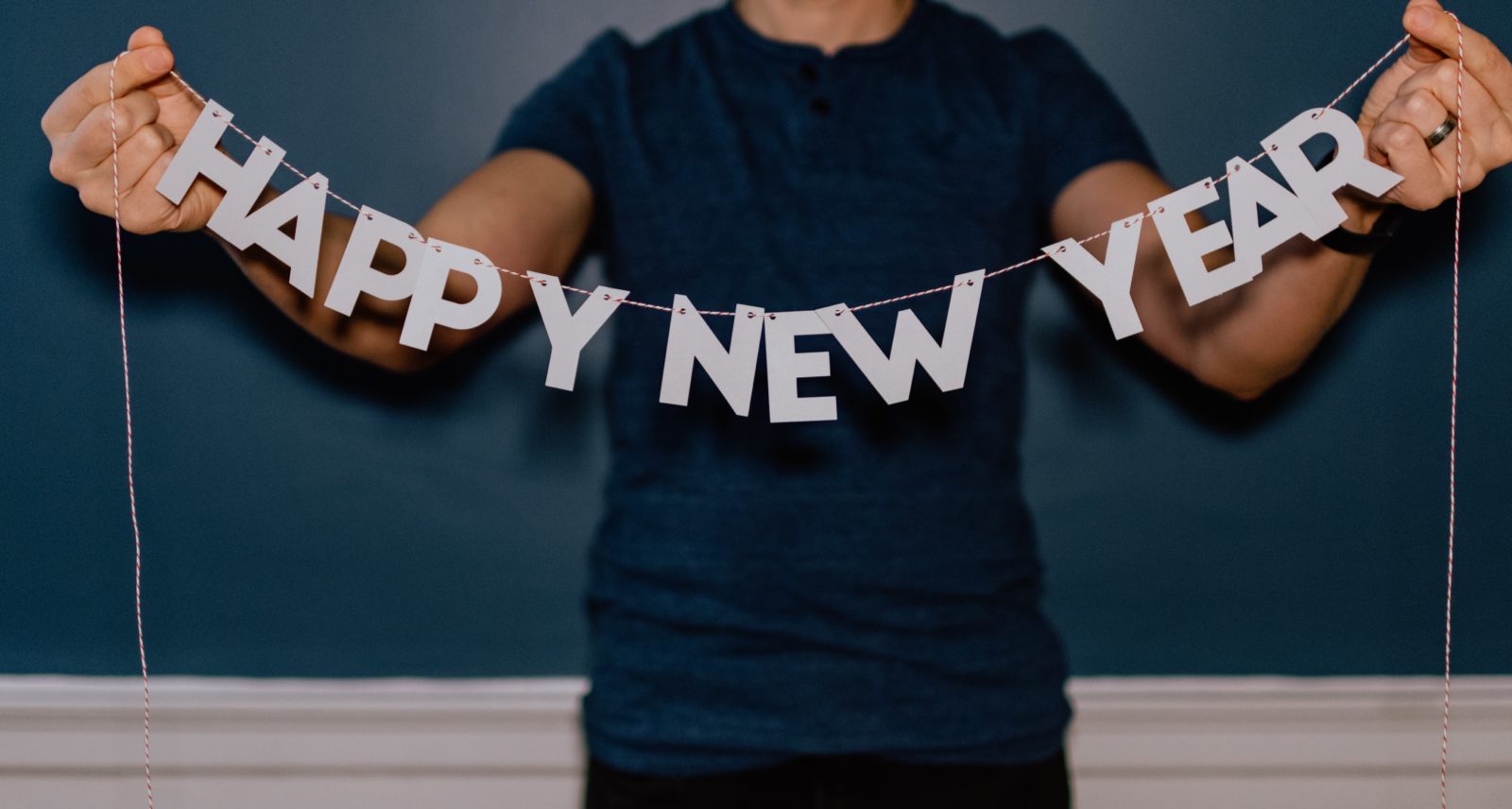 Ah, the new year. A time for introspection, a time for optimism, and—for many people—a time to set goals for the coming months. The end of one year and the start of another is a wonderful time for nonprofit fundraisers to identify processes and activities they can prioritize or improve.
Now's the perfect time to step back, review the past year, and plan some activities that will help your nonprofit thrive. Here are six new year's resolutions for nonprofits: What would you add?
Clean up your database
Put your data to good use
Focus on retaining your supporters
Optimize your giving experience
Make your website mobile-friendly
Prioritize professional development
Let's take a look!
Resolution #1: Clean Up Your Database
Better data means better fundraising. Inaccurate data can have some unintended consequences, whether it's something small like sending a duplicate thank-you letter or something larger like addressing your donor by the wrong name or sending an inappropriate appeal.
The beginning of the year is a great time to make sure everything in your system is accurate. Well-managed data will make your job easier, help you send more effective donor communications, and improve your retention rates.
At the end of the year, take some time to review your database. Follow up on any miscellaneous transactions you haven't recorded yet, enter any notes you may have from in-person meetings with donors, and check your data for duplicates or errors. Here are a few other things you might consider doing to start your year off right:
Make sure all records are complete. Fill in any missing info, including preferred salutations and any other fields that could be considered "optional."
Scan gifts to ensure everything has been recorded properly. This will help in your reporting and visualizing your performance for the past year.
Start the year off fresh with an NCOA update if you haven't done one recently.
Consider other options that can enhance your data, like matching gift info or prospect research.
Make sure other staff understand your processes. Anyone who enters information into your donor database or CRM should know how your data is recorded and used. Covering topics like properly entering and formatting donor information, updating records, and using data in your day-to-day processes are all important. Give everyone a quick refresher on your nonprofit's best practices so your data will be accurate throughout the year.
Your technology should work with you, not against you. Clean data gives your organization actionable information to develop deeper relationships with donors, improve your fundraising, and further your mission.
Takeaway: Having clean, accurate data will make your organization more successful. Taking some time to clean up your database and review your processes will help set you up for success in the new year.
Resolution #2: Put Your Data to Good Use
Now that you've got clean, usable data, you'll want to make sure you put it to good use.
There's a wealth of information available to you in your nonprofit's database. You should be able to access personal information about your donors, review their donation history, identify the events that are most popular with your supporters, review communications preferences, and much more. Use the data you already have to inform your decisions throughout the entire year.
Go beyond just scanning donation history before reaching out to a donor. Before you send an email, for example, take a close look at your past email campaigns' statistics. What subject lines got the best open rates? Which emails resulted in the most donations? Using your past data will help you craft a message that resonates with your donors and improve your present performance.
Your data can help in lots of different ways, including:
Helping you segment your lists so your donors only receive relevant communications Giving you insight into your donors' motivations for giving
Helping you understand which communication channels are most popular with your supporters
Painting a picture of your donors' demographics, passions, and preferences
The more you're able to use your data in your day-to-day operations, the more you'll start identifying different opportunities to connect with your supporters in the most effective ways.
Takeaway: Review data about your donors, your fundraising campaigns, your communication channels, and other operations. Then, brainstorm some ways you can use the information in your database to improve your activities this year.
Resolution #3: Focus on Retaining Your Supporters
The nonprofit sector is experiencing a donor retention crisis: In 2021, retention rates hovered around 19% for first-time donors. That means that nearly one in five donors never made a second gift. Nonprofits with low retention rates are always on the "acquisition treadmill"—they're constantly working to find new supporters only to lose most of them after their first gift.
This year, commit to improving your retention rates. Here are a few simple steps you can take to start building a base of committed donors:
Automate confirmation and thank-you emails for prompt responses
Include stories and a few statistics that illustrate the impact of a donation in all your thank-you materials
Segment communication lists to allow for more personalized messaging
When you thank your first-time donors, send them a donor survey that includes questions about why they donated and where their interests lie
Don't make every interaction an appeal—reach out to donors just to say hello, tell them you appreciate them, or send them an update about a past project they supported
Once you've got some donor retention processes in place, turn your attention to retaining other supporters, too. Look for opportunities to improve your relationships with your members, your volunteers, and even other employees. Keeping your supporters—whether they donate their money, time, expertise, or something else—is a key part of building a successful nonprofit.
Takeaway: Keeping your donors, members, volunteers, and other supporters engaged year-round is the most efficient way to build a thriving community that rallies around your cause. Prioritize retention in the upcoming year!
Resolution #4: Optimize Your Giving Experience
There's no time like the present to optimize your donation page. Our favorite trick for identifying areas to improve is easy and only takes a minute: Put yourself in the shoes of a donor and donate to your own nonprofit. See what it's like to go through the entire donation process and note anything that feels clunky, slows you down, or makes you frustrated.
It may also be helpful to enlist a friend, family member, or new employee who has not donated to your organization. Depending on their familiarity with your organization, they may bring a more objective perspective to the table. A fresh set of eyes can help you determine what's resonating with donors and what may be going over their heads.
Whether you make a donation or ask a friend to do so, ask these questions:
Is it easy to find the donation form on the website?
How long is the donation form? Can you remove any extra fields?
Does the form include recurring options?
How long did it take to get a confirmation message or a thank-you message?
Were any of the design elements distracting or hard to use?
Do you think you would give again? Why?
Once you've completed the process, share your insights with others, and make adjustments to improve the giving experience. When in doubt, listen to your donors—ask them what they like and dislike about the giving experience.
Takeaway: A poorly-designed, clunky, or outdated donation form can discourage your supporters. Take a few minutes to evaluate your page and the donation form itself, identify areas you can improve, and polish your giving experience.
Resolution #5: Make Your Website Mobile-Friendly
There are thousands of statistics available that illustrate the importance of a mobile-friendly website. Study after study has shown that mobile-friendly websites are more effective, impactful, and trustworthy than other websites. Check out these statistics:
More than half of all internet traffic is on mobile devices
Google now shows mobile-friendly sites above mobile-unfriendly sites in search results
Nearly 10% of online donations are lost due to poorly designed nonprofit websites
Having a mobile-friendly website is essential! Once you've ensured your website displays properly on mobile devices, see if you can identify some minor changes that will improve the user experience for people visiting the site on their phones. You can try:
Compressing large image files to improve load times
Disabling autoplay for any embedded files
Simplifying your site navigation
Ensuring your contact information is easily accessible
After you make any changes to your site, double-check your work. Visit your site on your own mobile device, and ask others to do the same. Ideally, you'll be able to verify that everything looks nice and is easy to use on several different devices and operating systems.
If you need a little inspiration, check out these outstanding nonprofit websites!
Takeaway: Double-check that your nonprofit's website works well on a variety of mobile devices. You'll give your supporters a better experience, and that can improve your overall fundraising.
Resolution #6: Make Time for Professional Development
Claim some time for your (professional) self! There are an overwhelming number of nonprofit conferences, workshops, consultants, eBooks, and other resources available for nonprofit employees. Make an effort to put aside some time and funds to improve your skills in a certain area this year.
This year, try identifying at least one area or skill you'd like to focus on. Then, do some research to identify resources that can help. It may be something you can learn from reading an eBook or a topic you'd like to learn about at a conference or workshop. If it's a system-specific skill, check with your service provider or a certified consultant to learn about any training they can provide.
Takeaway: When you invest in your professional development, you also invest in your organization. The nonprofit industry is always changing and growing, and keeping up with current trends and best practices will help your organization stay relevant.
What Are Your Favorite New Year's Resolutions for Nonprofits?
What will you prioritize in the coming year? Will you focus on maintaining and using your organization's data? What about focusing on your retention rates? Will you focus on giving your supporters a great user experience by optimizing your website and donation form? Can you find some professional development opportunities that will help you and your organization thrive?
Whatever you decide to do, we hope you're part of a community that will encourage you as you pursue your new year's resolution. Try joining our Connected Fundraising Slack Community! You'll be able to connect with hundreds of other fundraisers, learn from each other, and celebrate each other's victories.
Join the discussion in our Slack channel on connected fundraising