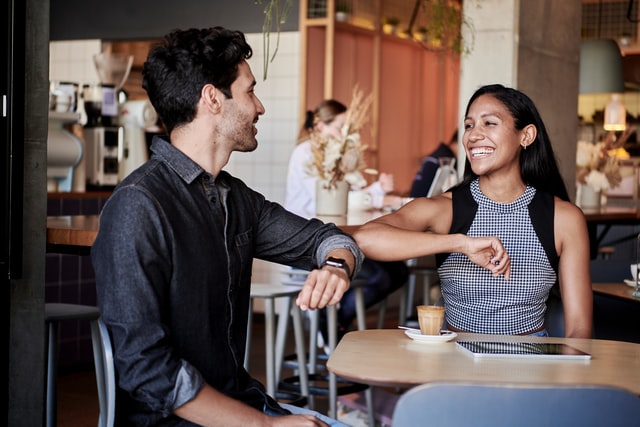 Making a major gift solicitation. "Major" is even in the title of the term. You shouldn't be winging this kind of conversation. It deserves time, effort, and practice, because if the answer is "yes," then the payoff is indeed "major."
In this blog, you will learn why you can't just "wing" an ask and what steps you can take to better prepare (and practice) making a major gift solicitation.
The information in this blog is provided by the work of Amy Eisenstein, major gifts expert. You can find the source of this material in both blog and video format.
1. Prepare for the Major Gift Solicitation
In this section, we will share a few different ways you can better prepare for a major gifts ask. All solicitations are different, so you should never be using one standard format for each one.
Who Will Be There?
Before you start to create your ask, be sure you know who you will be talking to (and who will be making the ask). In the best situation, one of your staff members or volunteers that knows the donor or potential donor well will lead the conversation.
We suggest, if possible, including the executive director and board member when making a major donor ask.
Date and Location
If possible, make the location ask convenient as possible for the donor. We suggest their home or office. If the ask will be done virtually, ask for their preferred virtual meeting platform (Google Hangouts, Zoom, Facetime, or an old-fashion phone call).
Pick the Ask Amount
Determining an ask amount can seem overwhelming. Try using the donor's history and data in your database to determine the amount you should ask for.
We suggest keeping track of different major gift metrics to help you determine not only who you should ask for major gifts, but how much you should ask for. You can learn more about measuring outcomes and expected outcomes for major gifts here.
After you know what amount to ask for, you can focus on asking with confidence.
2. Create the Meeting Agenda
When beginning to create your agenda or script for the conversation, remember that these conversations should be between 10-30 minutes. If possible, you should never take more than 30 minutes.
What else should you include? Follow the order below and start drafting your talking points and outline.
Small Talk
If you picked the right team, someone from your nonprofit should know the donor and will catch up on the donor's professional or personal life. Take the time to catch up and loosen up before the ask.
Recap and Summary
After small talk, take the time to set up the conversation by stating the purpose of the call or meeting. It's fairly simple, why do you want the funds from the donor, and what will the funds allow you to do?
Your Story and Vision
This is where you can share a personal story of recent success or data to back up what past donations have helped you with.
Questions or Concerns on the Donor's Side
At this point in the conversation, the donor may have some questions. Leave the space and time to let them air out any questions or concerns.
The Ask
This is where you bring up the specific dollar amount you have prepared for. After you make the ask, don't say anything. Be patient and wait for the donor to respond.
The Follow-Up Plan
If the donor says yes, figure out how the donor wants to give the gift. Don't let them leave without agreeing on a method or promising to give them additional information to support their decision. You can suggest sending them an envelope for a check, or an email with a link to your donation form. If they say no, the conversation isn't over yet. Ask them if they would be open to continuing the conversation in the future, or if there is another dollar amount that they are more comfortable with.
3. Practice Your Major Gift Ask
Before the major gift solicitation, get your major gift 'ask' team assembled! Agree on who will say what and practice the conversation as a group.
This is the time to determine who the "asker" is, and your follow-up plan on a variety of responses your donor might have.
Turn your one-time donors into major donors with a moves management strategy.
Get the Moves Management Guide
Do you have any more tips on how you prepare to make a major gift solicitation or ask? Add them in the comments below.
Join the discussion in our Slack channel on connected fundraising