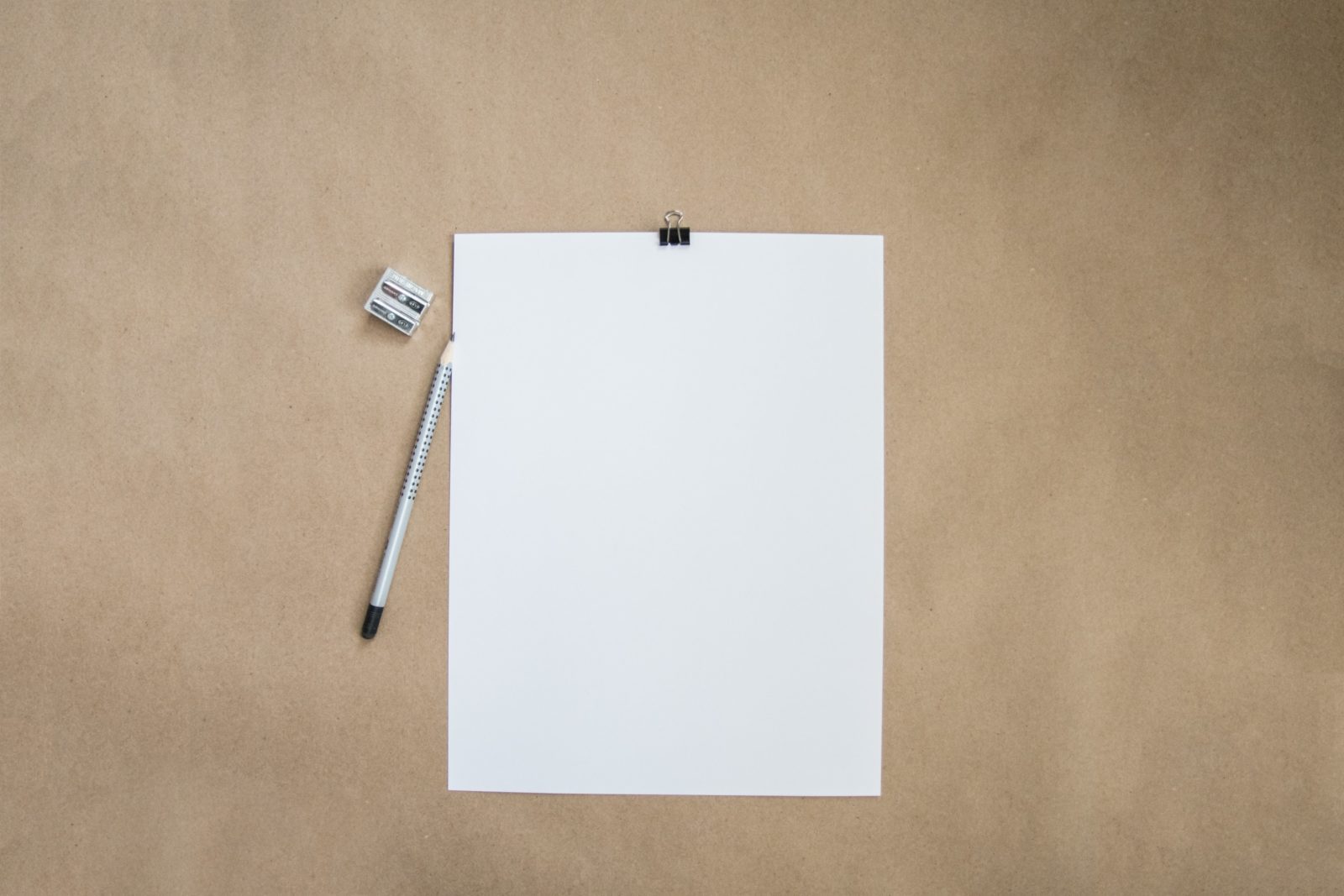 Your members are the backbone of your membership program. To keep your members excited about your organization, you probably pull out all the stops, from reeling them in with a positive application experience to keeping them engaged throughout their membership.
In membership programs, it's all about the details—and there might be one seemingly small detail that your organization isn't devoting enough attention to: The all-important membership renewal letter!
Why Send Membership Renewal Letters?
A membership renewal letter is a piece of communication nonprofits send to their current members prior to their membership renewal date. While it's tempting to let your memberships auto-renew without saying a word, that leaves the door open for members to cancel their membership without saying a word.
But membership renewal letters are an opportunity to remind people why their support and participation are important and prompt them to continue their involvement. A membership renewal letter is also a chance to put all of your program's benefits and perks in the forefront of your constituents' minds as they consider renewing their membership.
Whether you haven't reworked your membership renewal letter in years or don't even know how to begin drafting, don't worry. We'll walk you through the steps of writing a membership renewal letter that people are excited to receive (and one that will ensure their renewal for years to come!).
And, if you need an extra push to get started, we've even provided a free membership renewal letter template at the end of this post.
Now, let's get writing!

1. Start With Your Salutation
What's the very first thing someone sees when they open their membership renewal invoice? Aside from your organization's letterhead, it's probably their name.
While it may seem like a minute detail, the way you address your members says a lot about how your organization perceives them. A negative first glance at your letter can keep your members from even reading your renewal request—and you definitely don't want that!
To hook them from the first word, abide by the following tips:
Be personal. Whether you're a multinational organization or a local club, you want your members to feel that they're known and valued on a personal level within your organization. Never address them as "Dear Member" or "To Whom It May Concern." If they've been in your membership program long enough to receive a renewal letter, you should know their name!

Be casual. If appropriate, make your membership renewal letter feel warm and friendly instead of stiff or formal. There's really no need for a "Mr." or "Mrs." within your salutation. Again, you should know your members well enough to use their first names! Plus, a dreaded mix-up can imply that your organization doesn't care enough to get a member's title right. Better to avoid that chance altogether. As ever, be casual only if appropriate. If your organization tends to have more formal relationships with your constituents, always default to what they prefer.
Be accurate. The most obvious point is also the most necessary: Make sure you know your members' preferred names and titles! Your membership software can help you ensure accuracy, but in case of faulty data or human error, always check that members receive the correct greeting.
You don't want to start on the wrong foot, so don't take your salutation lightly! Your membership management software should have some marketing and communications tools—like mail merge—that will help you keep communications personal but accurate.
To sum it up: Your greeting matters, so address your members in a way that shows them that your organization values them personally.

2. Remind Members Of Their Membership Value
While you want to keep your membership renewal letter concise, you don't want to launch into your pitch immediately. Take a paragraph or two to remind your members why their membership is important.
You can jog your members' memories of their interest in your organization by answering two general questions:
What did the organization do for members this year?
What did members do for the organization this year?
Let's break these questions down a bit.
What Did the Organization Do For Members This Year?
Let's face it: Your members are probably invested in your cause, but it's more than possible that their lives don't revolve around your organization.
It's also possible that they're a part of multiple membership programs and might be receiving more than one renewal offer—don't let them forget how engaged they've been with your organization!
Briefly remind members what you've offered them in the past year by mentioning:
Successful events you've planned
Community-building activities you've facilitated
Services or opportunities you've offered
After a quick jaunt down memory lane, your member should be able to fondly recall all they've gained after a year as a member of your organization.
What Did Members Do For the Organization This Year?
Organizations with membership programs are able to accomplish much more with the help of their members' contributions. Members love to know where their membership fees are really going, so show them just how impactful their membership has been (and why they should renew it)!
You can use your renewal letter to quickly remind your members what their donations have helped you achieve, including:
Changes you've effected relative to your cause (be specific!)
Volunteer opportunities that impacted your community
Advocacy initiatives you've begun (or furthered)
In addition to showing off all of the past year's accomplishments, you can also use this section of your letter as a space to announce your organization's upcoming goals. What will you be able to achieve as a result of this member's renewal?
To sum it up: Memberships are mutually beneficial relationships. Before you request another year's worth of dues, take a moment to remind your member just how valuable membership is.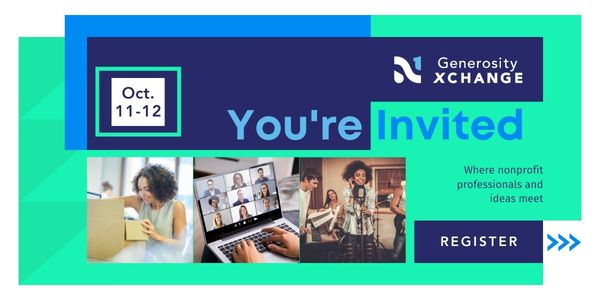 3. Remove All Barriers
Have you tested your membership renewal process? Is it smooth and easy or clunky and complicated?
Before your membership renewal letter goes out, do a run-through with your team. Check for form errors, slow page load times, extraneous steps, and anything else that might cause frustration. Ideally, your members will be able to renew their membership quickly without having to click through a bunch of pages or fill out lengthy forms. The easier you make it, the more likely it is they'll do it.
If your membership renewal letter moves someone to renew their membership but is followed by an overly complicated process, it won't give you the results you want. But when your membership renewal process is user-friendly, it sets your membership renewal letter and overall campaign up for success.

4. Get To The Point—Ask Them To Renew!
You've set the stage, and now it's time to make the request.
Don't beat around the bush during this phase of the letter. After all, the purpose of your message is to secure their renewal! Speak with a sense of urgency so your members feel compelled to complete the renewal process as quickly as possible.
At this point, it's important not to forget the other most crucial step to membership renewal: The membership application form!
Suppose your renewal letter is more of a renewal email. In that case, you should clearly and prominently display a link to fill out your online application form. If you've sent your letter using direct mail, include a paper copy as well as instructions for those who want to complete the form online.
Neon One Tip: Neon CRM for Associations users can enable Email Link Authentication and automatically direct members to the constituent version of their membership form. For physical renewal letters, use Neon CRM to instantly generate a QR code that directs constituents to your form.

Learn More About Neon CRM for Associations
In this section, you may also include additional renewal options, such as membership level upgrades or other donation opportunities. Just be sure to lay out the fees associated with each option clearly, and don't overwhelm your members by asking for too much. More than anything, you want them to know that you're grateful for their membership, no matter how involved or generous they're able to be.
To sum it up: The most crucial part of a membership renewal letter is the ask itself, so be straightforward and urgent as you make your pitch.

5. Offer Membership Renewal Incentives
While not always necessary, you may also want to provide your members with extra incentives for renewing their membership.
This step isn't appropriate for every organization, particularly if you don't have the resources to pull it off in a reasonable way. But, if you want to go the extra mile, offering additional benefits can be a highly effective way to increase retention!
To maximize this strategy's effectiveness, consider the following tips:
Reward urgency. Since you should be sending out multiple renewal reminders in addition to your official membership renewal letter, you can provide incentives for members who renew sooner rather than later. Offer discounts or promise a token of appreciation for members who secure their renewal within the next two weeks (or another time frame).
Encourage upgrades. Perhaps you'd like to see more members take advantage of your more expensive membership packages. You can offer incentives for renewing at a higher level or for multi-year renewal; just make sure you clearly outline any additional costs for which they'll be responsible.
Don't jump the gun. Many members will happily renew without any additional incentives, so don't be too quick in implementing this strategy. Instead, save this method for when your organization isn't seeing the return on your membership renewal letters that you'd like or if you need to take your retention strategy to the next level.
When timed correctly, adding a few special benefits to the mix can be a game-changer for your renewal responses! Consider sending multiple targeted membership renewal letters at certain periods before a member's renewal date (three months before, one month before, two weeks before, etc.) to maximize your opportunities to share membership benefits and further customize your renewal communications.
To sum it up: Though they aren't a necessity, including renewal incentives in your member renewal letter can encourage members to secure their membership sooner or at a higher level than they usually would.

6. Provide Follow-up Details
Let's say a member has made it to the end of the page, but they're still not confident about renewing their membership for another year. Perhaps they have a lingering question or would like to speak with someone at your organization who can give them more information.
There would be nothing worse than leaving a member stranded and unable to renew their subscription. You can make sure members are able to take the next step by providing clear contact information for someone who can help them.
At the end of your letter, tell your members where they can direct any questions, comments, or concerns. Of course, you should include:
The appropriate contact person's full name
A phone number
An email address
The address of your organization's offices
Your member may already know how to access your team, but there's no harm in going over these necessary details once more. Plus, including a note that questions are welcome will make your members feel more comfortable speaking to your staff (and reminding members that your organization is accessible is never a bad thing!). And for the long run, consider creating a member login portal on your website so members can access important information and stay engaged without having to contact you.
To sum it up: Provide contact information for your team should members need to follow up with your renewal letter in person, over the phone, or via email.

7. Thank Your Members (Again and Again)
You should always have a gracious attitude toward your members, but be especially considerate when you're asking them to renew their membership.
As you close your letter, tell your member again how grateful you are for their continued involvement in your organization. Keep it concise (you don't need to oversell it!), but be sincere.
It also might be a good idea to include a handwritten note alongside your closing words, especially if your organization has a local affiliation or is on the smaller side. If the member has a personal connection with your leadership team, a simple note can go a long way in demonstrating how highly you value your constituents.
After your member has secured their membership and submitted their fees, take an extra step and thank them again. This time, consider reaching out personally with a thank-you note (not just an acknowledgment email!) to show your appreciation for their investment.
They may be small, but we can assure you these gestures don't go unnoticed by members!
To sum it up: Make a good last impression by reminding your members how grateful you are for their membership. Thank them sincerely in your letter and make sure to follow up after they renew, as well.

8. Follow Our Free Membership Renewal Letter Template
For even more specific guidelines, check out our template of a winning membership renewal letter below!
Date
Name
Organization
Street
City, State ZIP
Dear [Member's First Name],
The time has come for you to renew your membership with [Organization]!
Last year, your generous donation of [$$$] helped fund a number of efforts toward [Cause or Initiative], including:
Successful advocacy initiative.
Fundraising event or volunteer opportunity.
Any other milestones you achieved
This year, we hope to accomplish even more, including [Your Organization's Plans]. However, we couldn't do it without the generous contributions of members just like you!
Please join our organization for another successful year by renewing your membership today. Attached, you'll find a copy of our membership application form as well as a detailed invoice for your membership dues.
Alternatively, you can submit your application and payment on our member portal by clicking here: [Online Application Form Link]
If you have any questions about the renewal process, please don't hesitate to contact our membership director, [Director's Full Name], at [Phone Number] or [Email Address], or by visiting our offices located at [Office Address].
As always, we thank you for your continued dedication to our cause. We look forward to serving you for another year!
Sincerely,
[President or Board Chair's Signature]
President or Board Chair
P.S. Don't forget to include a handwritten note to your member in the margins!
Membership renewal letters might seem daunting but, with a little extra time and effort, you can craft a compelling message that reminds your members why they love being a part of your organization.
When it comes to managing member data, Neon One has a powerful suite of tools designed to make your job a little easier. Discover all the features within Neon's membership management software (and schedule a demo)!
Join the discussion in our Slack channel on connected fundraising