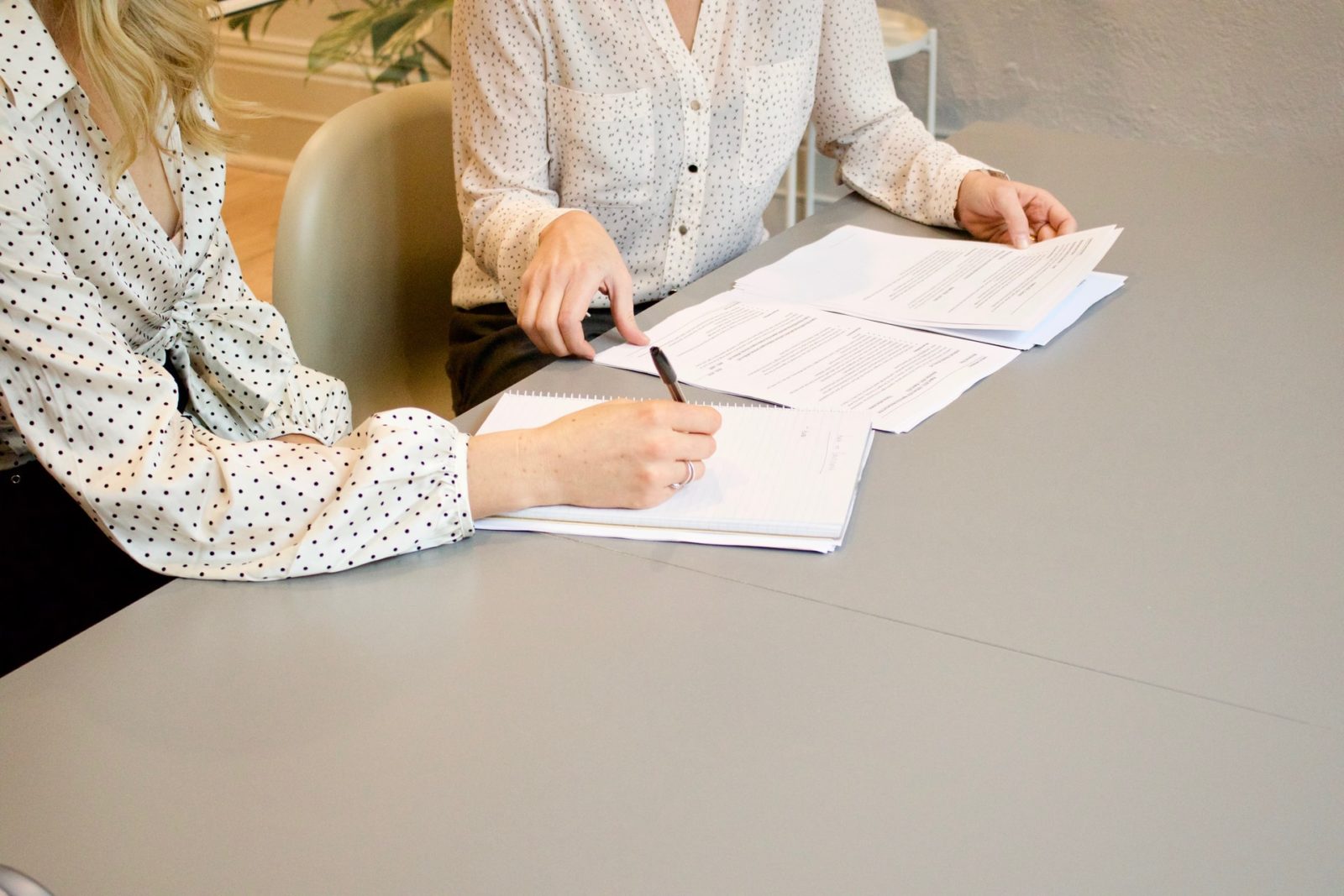 Creating a membership program can be a great next step for growing nonprofits that have established a strong base of supporters.
Offering those supporters a chance to invest more deeply in your success, in exchange for benefits (which can range from tangible goods to the satisfaction of being a part of something bigger than themselves) can be transformational for both partners.
That being said, it's not something that can be done overnight. Great membership for nonprofit programs require thoughtful planning and several discussions between key stakeholders on your team.
Still, it's a rewarding experience that can really take your organization to the next level.
If you're interested in starting a membership program at your organization, use this advice to inform your planning discussions. In this post, we're explaining the types of membership programs you can choose from, and five key considerations to make before launching your program.
But first…
What is a Membership Program? Does my Organization Really Need One?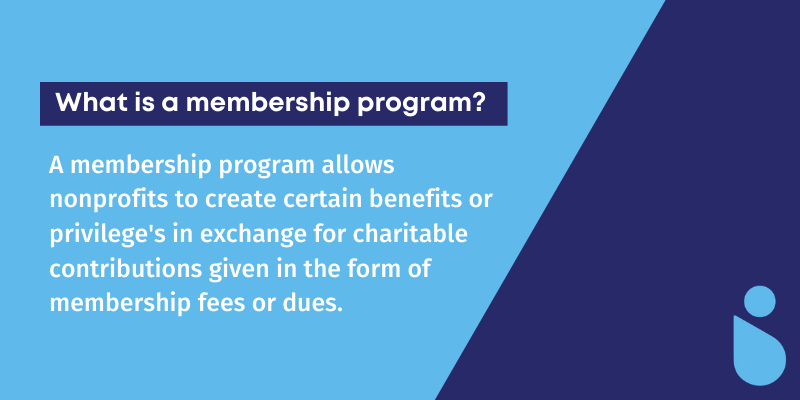 Implementing a membership program is a nonprofit fundraising and stewardship strategy.
It pretty much works how a for-profit membership program would work. The nonprofit grants members certain privileges or perks in exchange for charitable contributions given in the form of membership fees or dues.
An important thing to note is this is something completely separate from your recurring giving program because an exchange of benefits occurs.
Member programs are an excellent way to increase engagement within organizations. Additionally, organizations registered as unincorporated associations must use a membership model to raise money.
The Four Types of Nonprofit Member Programs
Acquisition and engagement strategies may vary, but all member programs typically are designed based on four different models. Use this list to figure out which will work for your organization.
Trade Associations
Trade associations rely on membership programs for all their fundraising needs.
With trade association membership models, members are usually corporations or individuals from wealthy professions. As such, fees are generally set at a higher amount than with other types of membership models.
In exchange for their monetary contributions, members of trade associations usually receive partial influence over decision-making within the organization.
Members-As-Donors
The members-as-donors membership model is usually what comes to mind when many nonprofits think about membership.
With this model, donors will submit a membership fee and gain status as members, receiving in return the satisfaction of knowing they're supporting a good cause.
Because donors don't receive any internal influence at the organization, the interaction between the organization and the member is usually limited after members pay their dues.
Members-As-Consumers
With the members-as-consumers model, members are treated more like consumers than donors.
That being the case, this model has little to do with fundraising and more to do with community-building. Because they want people to enjoy the benefits of their services, the nonprofit sets fees relatively low or might even offer membership for free.
The hope is that, in return, the nonprofit will build a strong network of donors that can support each other, further the cause, and grow the organization.
Members-As-Advocates
The members-as-advocates membership model is the most ambiguous type of membership program.
Because advocacy groups are more concerned with furthering causes than fundraising, this model relies on an exchange of intangible benefits. Members will offer their voices, actions, and skills, while the organization provides a guiding structure for mobilizing advocates.
However, since many organizations with an advocacy focus still need to fundraise, they'll also often incorporate a consumer-based model as well.
5 Key Questions to Ask When Starting a Membership Program
Great membership programs aren't built overnight! A lot of careful consideration and planning goes into designing benefits that generate interest among your supporters. Here are some questions you can use to inform your strategic planning discussions.
What is the structure of our membership program?
Because each type of member program offers different benefits and has a slightly different focus, it's important to clearly define the parameters of your membership program before you offer it as an option to donors.
To decide which model is right for you, first think about your organization. What role do you want your members to have? Is the goal of your member program mostly to:
Raise money,
Build a community,
Offer services,
Or further your cause?
Once you've decided which role would be most valuable for your nonprofit, consider what you can offer members in return. The better you can pinpoint their interests and concerns, the more compelling and successful your membership program will be.
How much should we charge for membership fees?
One of the most important parts of defining a membership for a nonprofit will be setting membership fees.
To set membership fees at the appropriate amount, your organization should first set a membership goal.
If your membership program is tied more to raising money, you'll want to come up with a monetary amount. If you're seeking something more intangible from donors, it's probably better to set a goal for the number of new members you hope to recruit.
After you've decided on a goal, you'll want to consider:
The format of your membership model.
The size of your program.
The financial capacity of your constituents.
Together, these three factors will influence where you should set your membership fees.
Who will head our membership program?
If you're making membership a staple of your organization, you're going to need an individual or team to head this effort.
To determine which person (or people) will be most suited to manage your membership program, you should consider both the type and scope of your membership model.
Depending on the format of your program, you might need:
An individual. If your member program is fairly small and just one of the many ways your organization engages constituents, you can probably get away with delegating this effort to just one staff member.
A team. If your membership program will be an extensive effort that's core to your organization's success, you'll probably need multiple staff members to oversee it.
Volunteers. If your nonprofit doesn't have enough staff to manage a large membership effort, you might also consider recruiting the help of volunteers.
To make your program as successful as possible, make sure that you'll have enough hands devoted to this effort from the beginning.
How will we manage subscriptions and renewals?
To achieve member status with your organization, your donors will have to subscribe to your program and renew their membership once it expires.
Seeing as subscriptions and renewals will be integral to facilitating your membership program, you'll need a way to manage them effectively.
Especially for large organizations with a vast number of constituents, this task might be easier said than done.
Luckily, there's association management software, which was built to help nonprofits better oversee their membership programs.
Neon CRM's membership management features work in combination with powerful fundraising tools, while streamlining costs by allowing you to manage everything out of one system.
Read More: How Respiratory Health Association Used Their Database to Increase Their Reach
Will people have to apply?
No matter how your membership selection process takes place, the first step to accepting new members is extending (and processing) a membership application form.
Depending on your type of organization and your membership standards, the application might be a way of collecting information or reviewing prospective members to ensure they meet certain criteria.
You might screen your applicants on any number of qualifications, from education requirements to professional affiliations. For example, a trade organization might prefer to accept only those who have been working in the respective field for 5+ years.
Or, your organization might simply want to get to know future members before granting membership privileges. If so, the application is a great place to request pertinent information and ask that the applicant elaborates on their interest in the cause!
Your All-in-One Membership Solution
Neon Membership can provide your organization with the tools, features, and best practices to engage your members and further your mission.
The all-in-one platform offers streamlined revenue management, constituent marketing and communication tools, experience and event management capabilities, and activity tracking features.
To learn more about Neon Membership, schedule a free demo today!
Join the discussion in our Slack channel on connected fundraising