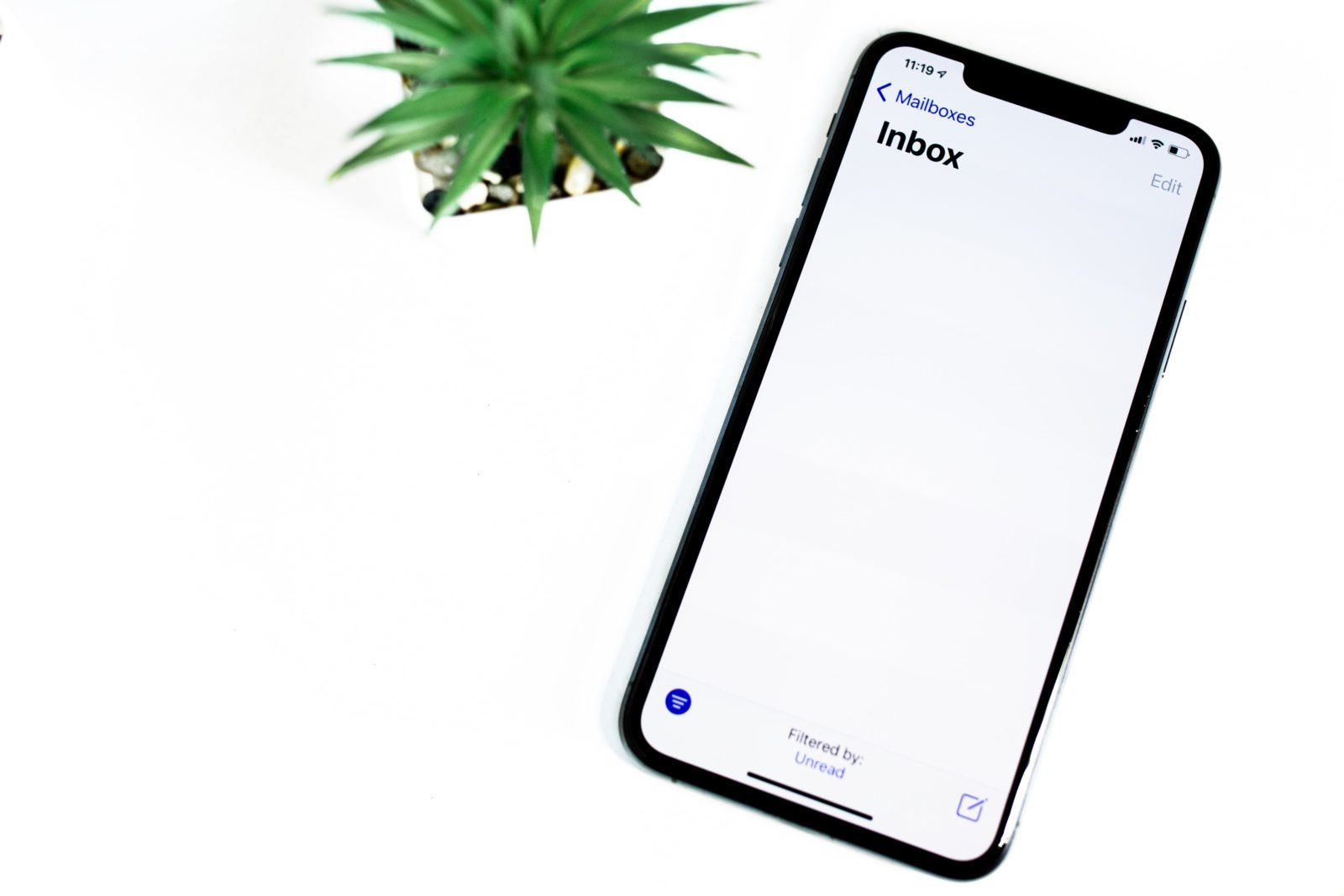 It's no surprise that email continues to be one of the most effective ways to engage an organization's supporter base. In the past ten years, the ways that individuals digest email communication has changed. Nearly 50% of users are checking their email on their mobile devices.
We know a large number of our clients rely on email to run successful campaigns. In 2020 alone, Neon CRM clients sent out over 250 million emails to individuals and organizations.
Making email the absolute best it can be is one of our product team's top priorities. That's why we are excited to announce our new and improved email tools for Neon CRM.
Before sharing what you can expect in the new Neon CRM email updates, we wanted to share the reasoning around the decisions we made to make the product better for our clients.
How Neon CRM approached the email redesign
Our product team invested time and energy into research, not just what our clients were experiencing but what some of the best practices around nonprofit email marketing were.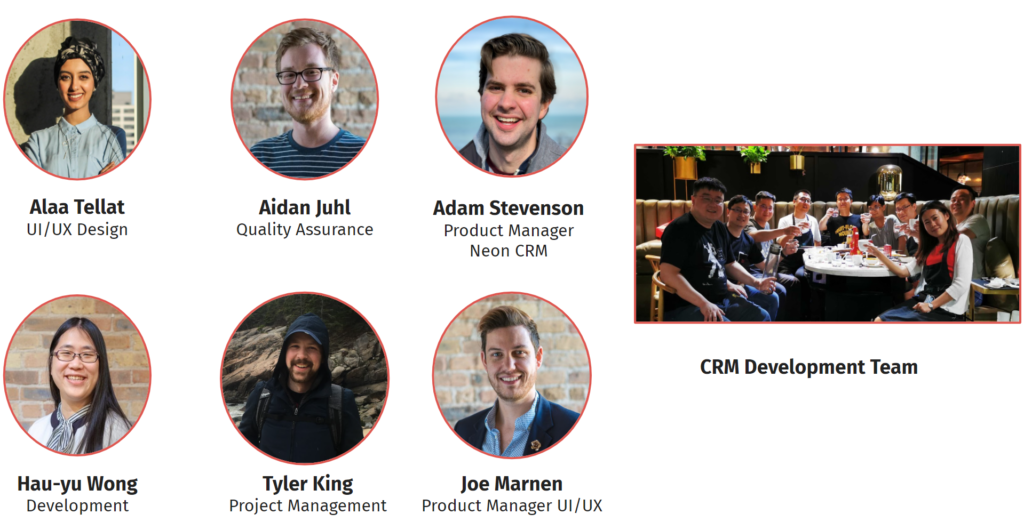 Reviews
At Neon One, before we start the process to upgrade any products, we prioritize and review a few key metrics:
Net Promoter Scores. Scores are measured in-product by how satisfied an individual user is with the product.
Forum Submissions. Our team reviews all community forum submissions to look for any trends that cite areas within the product that need improvement.
Support Tickets. Users submit tickets, and if there are consistent issues, it is flagged for improvement.
After reviewing these metrics, we realized that we needed to get back to the basics. Administrators within Neon CRM need streamlined tools that make their messages clear, are easy to read on any device, and can look really good without a designer on staff.
Technical Infrastructure
Another key influence surrounding our product update decisions was our technical infrastructure. We needed to support continued growth and maturity in communications, so we prioritized behind-the-scenes work to manage our email servers to ensure the best deliverability rates possible.
Many other CRMs outsource their email server management to a platform like SendGrid, whereas everything that the Neon CRM system relies on is built under our direct supervision.
Interviews
Along with our metrics, we also scheduled discussions with a handful of clients and consultant partners to walk them through our product decisions as we were making them. This allowed us to improve on our features and functionality with feedback to make better adjustments before launch.
One client we interviewed expressed, "I think this is awesome and more fun to use. I think there's a lot of things that people are afraid to use Neon CRM's email builder, and this will make it much better."
Our design team, development team, and quality assurance team all worked together to test, revise, and get things ready for a launch that we're excited to get in front of our thousands of users.
Neon CRM's new email tools
Now without further ado, let's share some of the new features and functionality you can expect in the first round of improvements for Neon CRM's mass email features.
Modern Email Campaigns
Our completely redesigned email builder can now be used for creating modern email campaigns with:
Mobile-responsive emails
Multi-column layouts
Advanced formatting options with a brand new text block editor
Improved "tokens" menu
Sidebar controls for easier formatting of the entire email
Full email previews while building
Pre-built templates
Updated UI
We have also updated our UI to work seamlessly with email campaigns, audiences, and statistics.
Simplified Email Audience Segmentation
You can also expect a simplified email audience structure, so you can use one audience type with multiple sources to populate your audience recipients.
In the new Tapp Network + TechSoup Nonprofit Digital Marketing Benchmark Report, 41% of nonprofits cited that they cannot segment their email marketing audiences. Having the email segmentation and builder right within the CRM is vital for creating personalized appeals.
Upgraded Email Server Infrastructure
Our upgraded email server infrastructure, happening behind-the-scenes, will increase the deliverability of emails sent from Neon One products.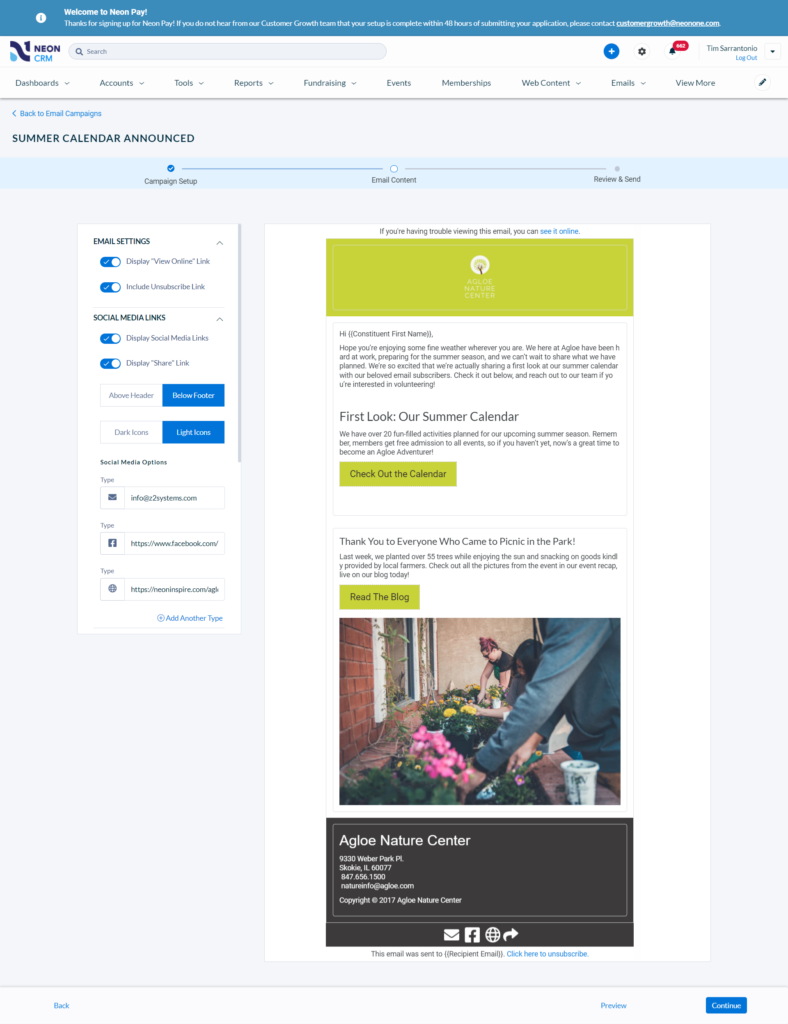 More Support & Guides
We have also put in major effort to train staff on the new builder and upgraded our guides and videos to reflect these enhancements. These improvements are vital to helping drive more revenue to our clients and tell their stories in the best way possible.
Additionally, we have put together this free ebook that teaches nonprofits how to build the perfect email newsletter.
Join the discussion in our Slack channel on connected fundraising