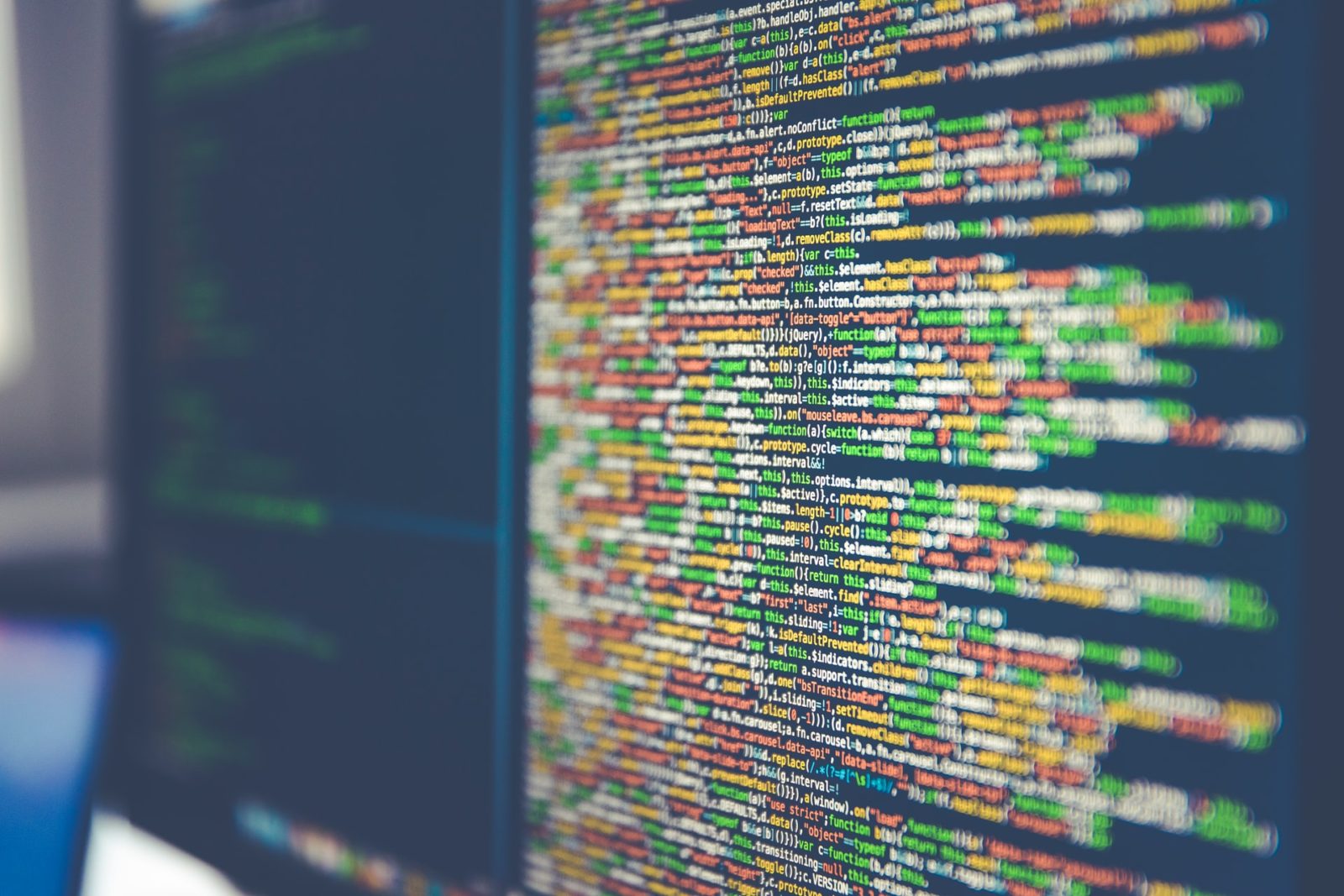 Nonprofit work is meaningful, fulfilling, and so, so worthwhile – but it can also be pretty exhausting. There's just so much to do and not enough time in the day to do it all. That's where CRM workflows come in.
It requires lots of follow-ups, lots of "touches," lots of details. When you're managing relationships with 30, 40, 100, or more individuals at once, it takes a lot of time.
Unfortunately, too many nonprofit organizations end up ignoring many of those little touches due to the amount of work on their plate. Missing these touches sometimes ends up in losing cherished major donor relationships.
53% of donors cite poor communications as the reason they no longer support a nonprofit.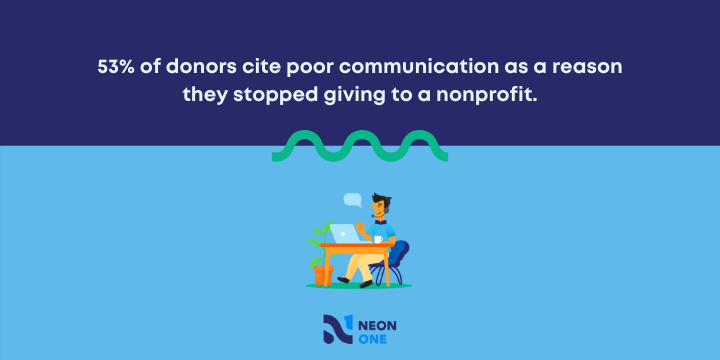 Improve Your Donor Communication and Relationships with Moves Management
How to Build Your Moves Management Strategy
So how do you fix it? Simple. You take some things off your staff's plate.
We know, you're probably thinking: "How is that simple? Who's going to do it all?"
And the answer is: CRM workflows.
What Are CRM Workflows?
Workflows provide an easy way to automate time-consuming, manual tasks that can sometimes slip through the cracks. Neon CRM's workflow feature uses if/then logic to create and then automate a sequence of things that need to happen.
This makes data maintenance, donor engagement, and internal processes much more manageable, leaving your staff free to dedicate more time to the big picture.
CRM Workflows Save You Time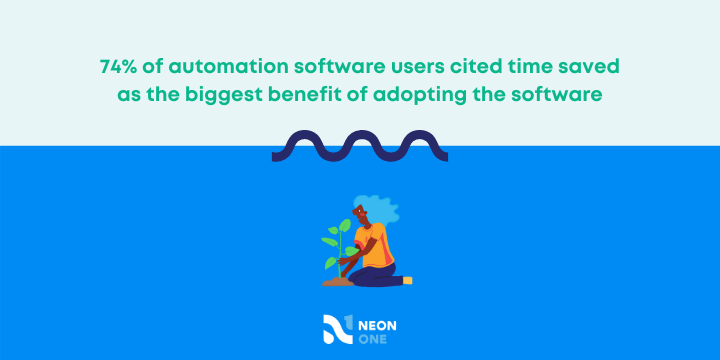 Even the most minor automation can free up a lot of staff time. 74% of automation software users cite the time saved as the biggest benefit of adopting that software.
Think about it – if a member of your staff spends about 3 hours a week drafting and sending donation thank you emails and other follow-ups, that will eventually come out to over 150 hours a year.
"What used to take upwards of 25 hours per week now takes about 15 hours, which provides an additional 10 hours of staff time per week that we can use to focus our efforts on proactive fundraising, marketing, and event initiatives."
Meghan Scheibe, Director of Development & Marketing at Lawrence Humane Society
Instead of spending all that time writing emails and letters, could automate the process with a Donor Engagement Workflow. It might look something like this: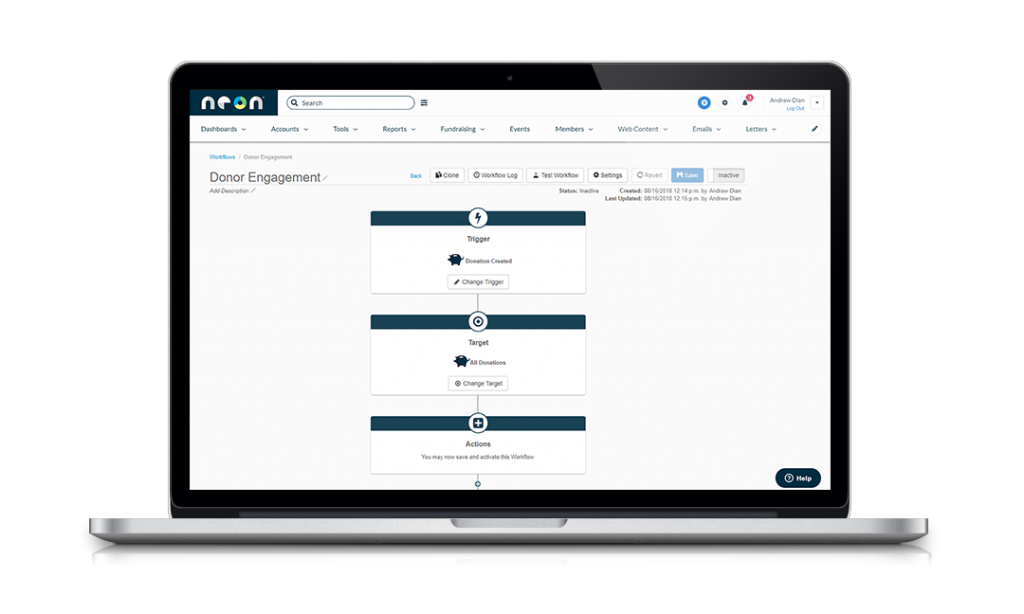 A workflow like this can send out a series of three welcome emails over the course of two weeks. You can set up these emails any way that you'd like, and you can include personalization tokens to address new donors by name and thank them for their specific donation amount. And best of all, your staff member now has 150 hours to put to even better use.
Learn How To Use Workflows in Neon CRM

That's just one example of the countless ways you can use workflows to save valuable time. Time that could be spent meeting with potential donors, developing new campaign strategies, and expanding your mission.
They Also Save You Money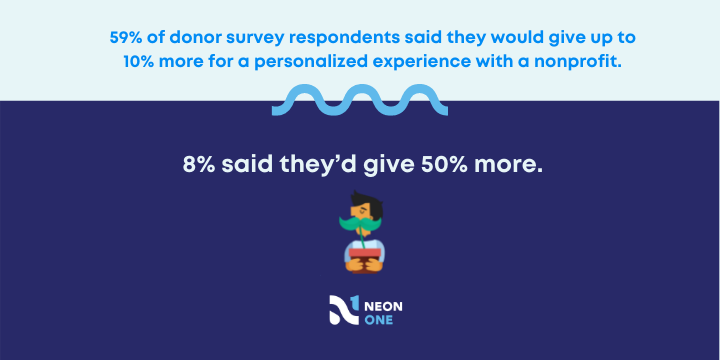 Imagine how much more you could raise if you could dedicate equal amounts of time to your potential donors and your existing ones. Unfortunately, it's probably just too time-consuming for your staff to handle alone. And depending on what goal you're striving for, one group is suffering at the expense of another.
We built our CRM workflow automations to solve these nonprofit hurdles. You can use Neon CRM workflows to maintain highly personalized relations with your existing donors so you can get out there and focus on raising awareness. That way, no one falls through the cracks.
How does this help your bottom line? Well, 59% of donor survey respondents said they would give up to 10% more for a personalized experience with a nonprofit, and 8% said they'd give 50% more. It doesn't take long for all that to add up.
Ensuring that your data is up-to-date and your communications are consistent is the easiest way to raise revenue toward your organization's goals.
Use automation to take the guesswork out of both processes, and you'll be sure to see a difference.
So What Are You Waiting For?
Neon CRM Workflows have the power to automate all of your repeat tasks, so you can dedicate more time to sharing your story and growing your mission.
Nonprofit CRM software that streamlines and automates time-consuming manual efforts, so you can focus on what matters most — your organization's impact.
Join the discussion in our Slack channel on connected fundraising