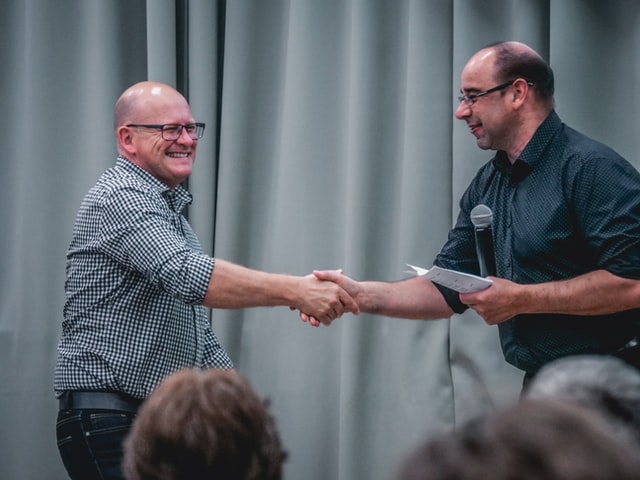 Most nonprofits have the same problems. Low donor retention rates, a lack of donor involvement, and failing to reach your fundraising goals are all too common. These problems can all be alleviated with a great donor stewardship plan.
Be willing to make big changes to your existing plan, or create one if you haven't already done so. Learning how to implement a stewardship plan effectively will improve your organization's relationship with your donors, which will ultimately fix and prevent a lot of issues your nonprofit might face.
What is Donor Stewardship?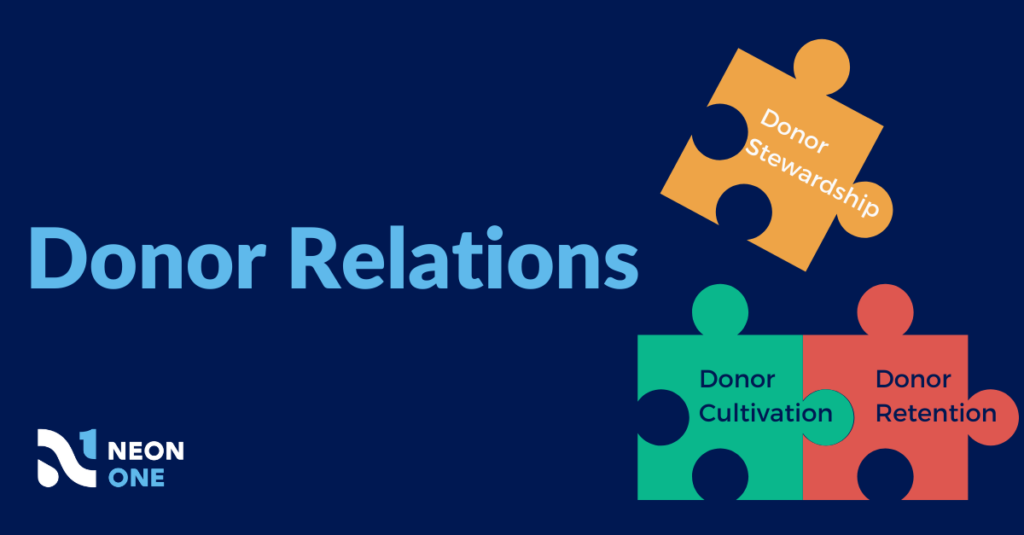 A key aspect of the donor relations puzzle, donor stewardship is the practice of building lasting relationships and involvement with your donor base. It begins the second a donor gives their first gift. Ultimately, it extends the lifespan of a donor's involvement with your organization.
With a great donor stewardship plan, you may convert some of your donors into lifelong givers. You may even gain some extremely dedicated donors who choose to continue their contributions to your nonprofit after their death by planning a legacy giving donation in their will.
Why Does Donor Stewardship Matter?
A lot of organizations are not effectively stewarding donors. If your nonprofit nails an effective stewardship strategy, you'll rise above the pack, and you'll fundraise better. Typically, recurring donors have a far greater lifetime monetary value to your organization than those who give one time gifts.
Retaining your existing donors is a key challenge most nonprofits face as well. Do nothing to keep your donors involved, and they will stop giving. On average, only 34% of your donors this year will be retained the following year. Once you obtain a first-time gift, how your organization chooses to proceed will determine your relationship with them from here on out.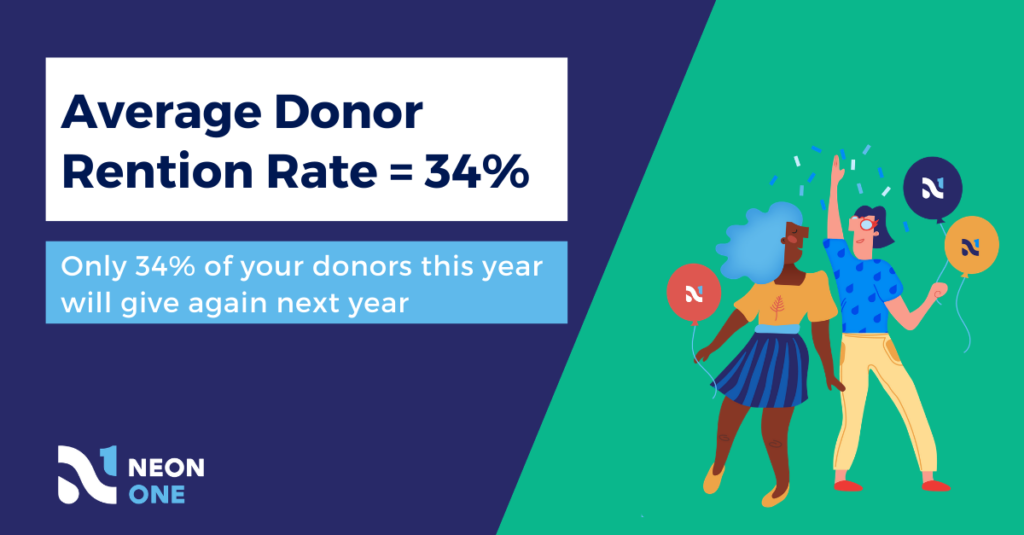 Investing time, money, and resources into building a great stewardship program can help your nonprofit organization (NPO) overcome these obstacles and grow your fundraising revenue. Cultivating and maintaining donor relationships will ensure your NPO's success for years to come.
The Difference between Good Donor Stewardship and Great Donor Stewardship
It's vitally important to ensure you have the basic stewardship practices down at the bare minimum. If you're wondering what level your NPO is at in the stewardship process, or if you're looking for new ideas to shake things up, this section will outline a few ways you can take your stewardship efforts the extra mile. 
Think Outside the Box
Good stewardship is by the book. You check off all the standard boxes– you send thank you emails within 24 hours, you hold a yearly appreciation lunch for your loyal donors, and send tax receipts promptly. You can do more.
Great stewardship stands out. Ultimately, the goal is to become so successful at stewarding that you know most of your donors personally and how they prefer to be shown appreciation. In the meantime, brainstorm new ideas with your team or even send out surveys to your loyal donors and volunteers to learn which stewardship methods they liked and disliked.
Don't be afraid to try something new, and think on your feet. For instance, If you decide to host a new event for your major donors and it ends up having a low turnout, learn from that failure. The next time you update your stewardship plan, use those moments as your guide.
Get Everyone Involved
An organization with good stewardship would have 1 or 2 employees who own and operate the stewardship program. An organization with a great stewardship program has all their employees and volunteers involved in the stewardship process in some regard.
Everyone at your NPO must know how their role fits with and supports the stewardship plan. Additionally, this can include treating your loyal donors as valuable members of your team, who can provide helpful feedback on the effectiveness of your stewardship plans.
Create Your Own Donor Stewardship Plan in 5 Easy Steps
If you've realized your organization doesn't have a clear stewardship plan, the process of creating one is less daunting than it may seem. Thankfully, a great stewardship plan can be put together in five simple steps.
Step 1: Set SMART Goals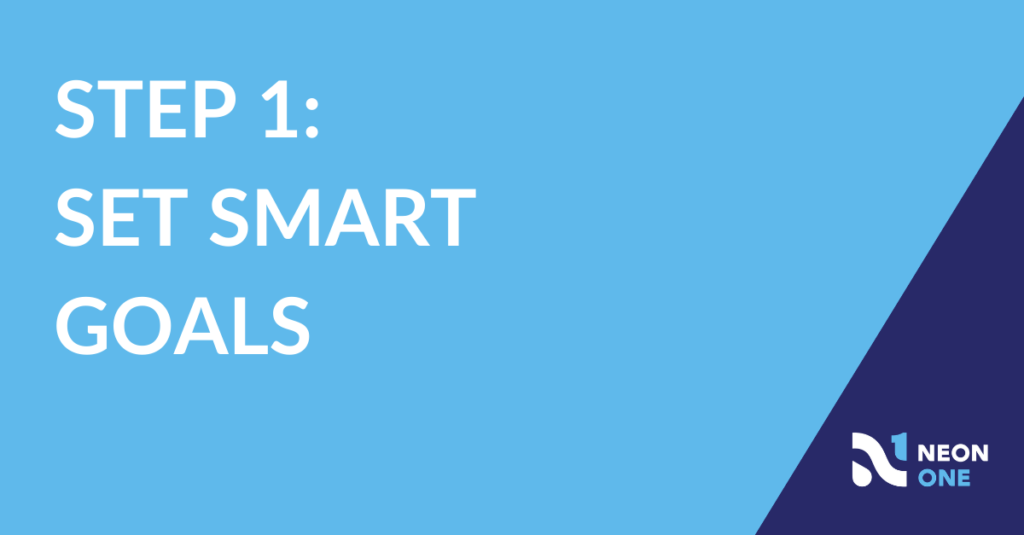 Setting Specific, Measurable, Achievable, Relevant, and Timely (SMART) goals is the first place to start, and will be the guide to your planning decisions.
If your NPO is relatively new, these goals should be much smaller than a giant organization that is a household name. In general, it's better to go too small with goal setting than too big. If you surpass your goals too early, you can always add or adjust existing goals throughout the year. Your organization will feel and look far more successful that way.
Determining whether a goal has been met usually isn't cut and dry. Sometimes, goals need to be paired with key performance indicators (KPIs) to determine if they've been achieved. 
Read More: Nonprofit KPIs: How to Choose the Best Metrics to Measure Your Nonprofit's Performance
Step 2: Segment Your Donors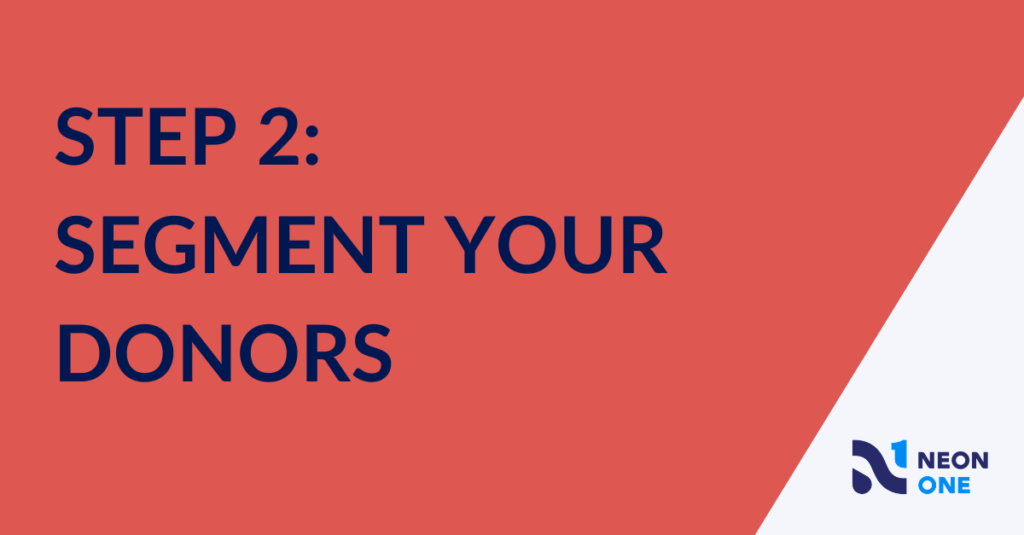 In order to create your plan, you first need to segment your donors into different categories that will each have their own communications plans. Your donors aren't a monolith, and using a CRM to organize, report, and analyze your donor data can make segmenting much easier.
Donors are typically segmented by giving history, demographics, communications preferences, and/or average gift size. Also, you can choose how you'd like to do this based on the goals you've set. 
Read More: Donor Communications at Every Lifecycle Stage
Step 3: Brainstorm Your Communications Plan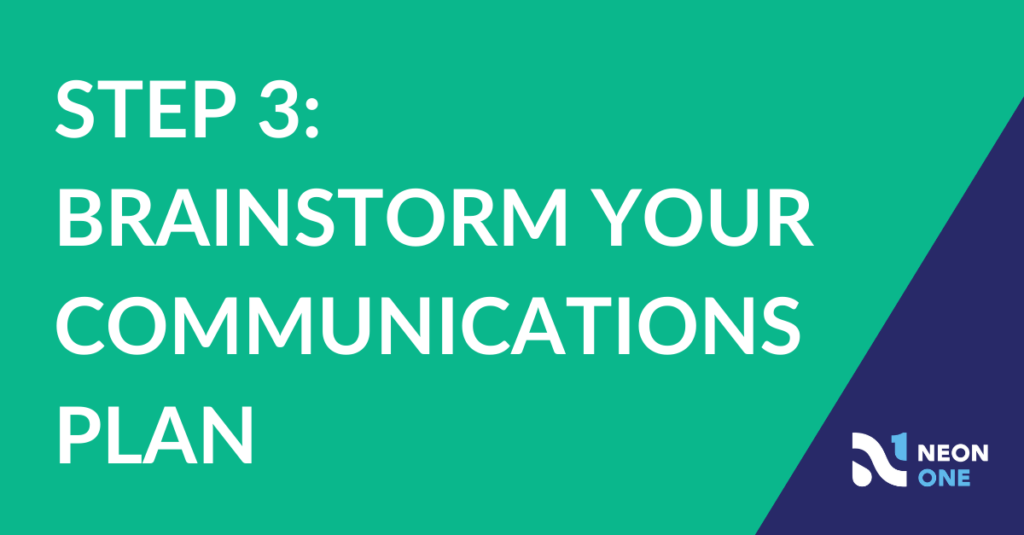 Once your goals have been determined and your donors have been segmented, you can create a calendar of points of communication with each donor segment. Devise a list of necessary communication points, the extras that you'd like to implement, and what events you want to host.
Step 4: Stewardship Matrix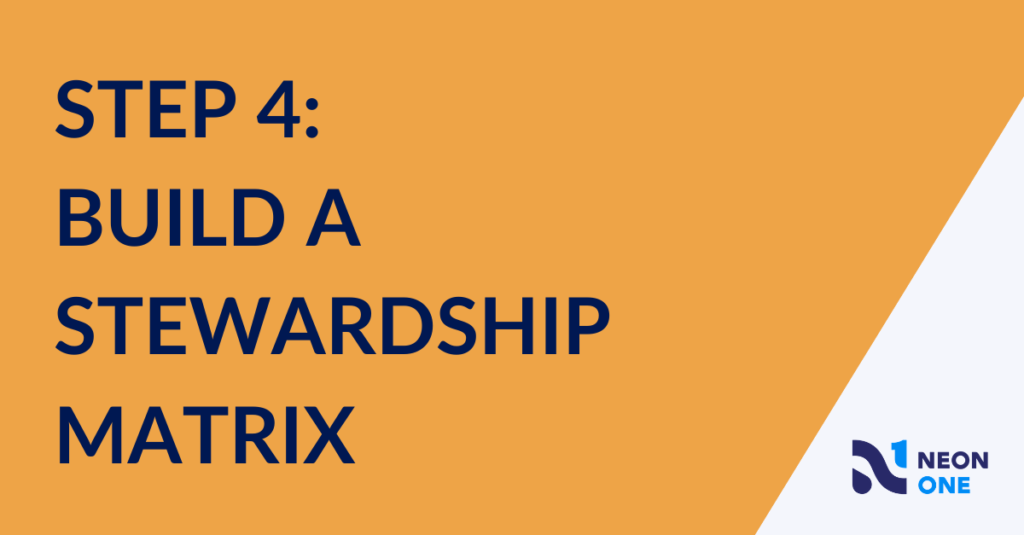 With your first three steps, you can create a stewardship matrix that outlines what donor segments are being included in each communication item on the plan. Create your own using this template.
Step 5: Automate When Needed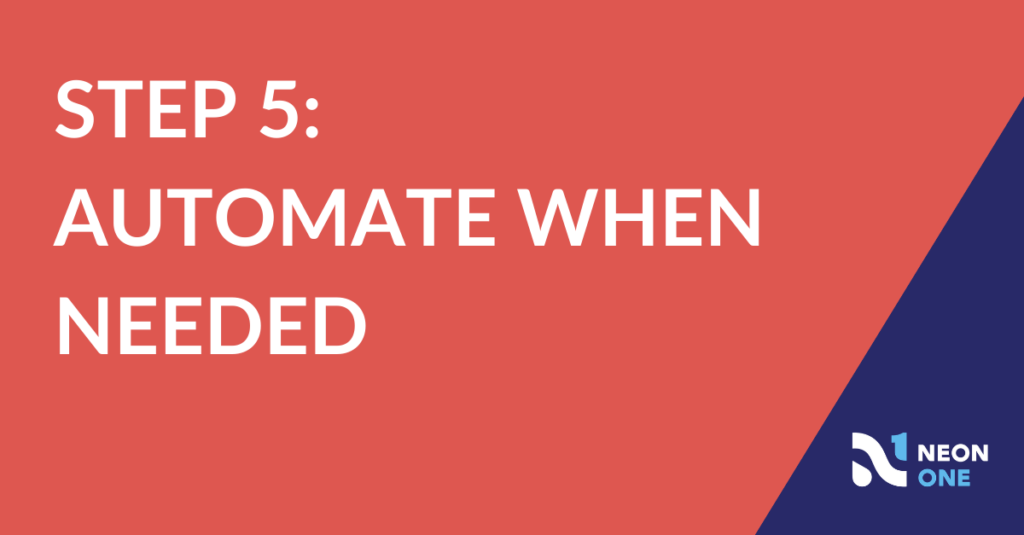 To alleviate the time consuming nature of certain stewardship tasks, invest in a customer relationship management (CRM) system.
Your CRM will be the digital driver of your stewardship plan, keeping everything organized and in one place. With the workflows feature, you're able to set up complex automations for emails, data entry, and donor segmentation. 
Automate donation receipts, emails, and more with NeonCRM.
Schedule a demo to learn how to make NeonCRM work for you.
With these five simple steps, you are well on your way to a great stewardship plan. Further reading on ideas of ways to show your appreciation can be found here.
---