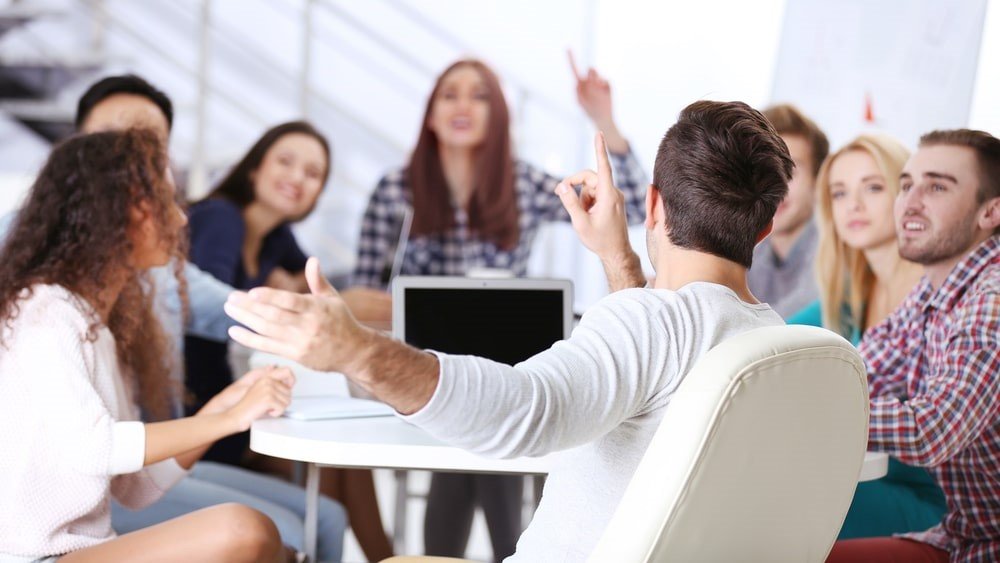 The best nonprofit marketing campaigns are designed for awareness and advocacy for your organization. When you build your strategies around community, personalization, adaptability, and automation, you can create a campaign that resonates with your constituents. Here are five ideas to consider.
1. Show Ongoing Impact With Frequent Website Updates
In the flurry to jump on the newest and flashiest campaigns, it's all too easy overlook a very important component of your marketing strategy—your website. Consistent quality website postings and frequent updates to keep marketing fresh are critical. Unfortunately, only about 68% of nonprofits have updated their websites in the last three years.
Meanwhile, nonprofits with really strong marketing strategies update their websites seemingly every day. A good example comes from charity:water. The international water accessibility nonprofit keeps its front page consistently updated with three stats that are vital to its constituents—the number of projects they've funded, the people they've helped, and the countries they're in.
In three simple, frequently updated stats it tells every visitor what it's doing, who it's helping, and where it's helping right now. That is a website marketing campaign making an impact. It's also one that's not terribly hard to implement with the right tools. A plugin can be used on the website that connects to an organization's database. It can update as the data changes, ensuring the website always shows the most current information.
2. Adapt Your Social Media for Your Platform
A lot of nonprofits take a simple, link-based approach to content on social media. They create a video, post it on YouTube, link it on Facebook, and maybe share it on Twitter. But they don't specifically adapt that message for the platform they're using.
A video is a good example to use in this because you can break it into pieces. The nonprofit shares the video on YouTube. They pull an intriguing quote or statistic for a tweet, using related hashtags to drive attention. On Facebook, where short-form content is preferred, the nonprofit can cut out a particularly impactful moment and share it as a clip. If there are particularly compelling stills, they can also share them on Instagram.
This approach caters your content to the specific type that the user is looking for based on the platform. Someone who went to Instagram to look at pictures, for example, is unlikely to be very intrigued by a cross-posted link. However, a beautiful image could entice them to explore more and possibly watch the full-length video.
3. Build Your Marketing Event Around a Shared Experience
Turning your marketing into an event or experience is a strategy in and of itself that's been used by nonprofits with great success. Possibly one of the most memorable and effective was the ALS Ice Bucket Challenge that went viral on social media. However, it didn't just appear on social media: newspapers covered stories about it; people texted each other about it; and videos users created for it went viral.
There are a lot of reasons that the campaign was so successful. At the center is user involvement. The organization laid out the rules, got influencers involved, and then let its participants take over. In the end, the ALS Association raised over $115 million by building on a shared experience.
4. Automate Email Marketing Initiatives
Nonprofits have an email marketing open rate of about 25%—which is pretty good! However, it's easy to miss out on this opportunity by not taking proper advantage of it. Your email marketing should be highly targeted and personalized for the best possible results … but doing all that targeting and personalization manually would not be feasible. Instead, organizations need to use data and templates to build highly personalized messages and drive actions.
The marketing message needs to explain how your nonprofit benefits your reader. It may list resources it offers that the individual would find useful, or describe a cause that connects with them. You can create specific audiences for your campaigns, allowing you to focus on granular details that resonate.
For example, take a potential supporter who reaches out to a nonprofit for more information by filling out a form with their details. An email is automatically sent to them that's optimized based on their location and stated interests. It answers any basic questions and offers the next steps to becoming a supporter.
If the recipient responds, another email is automatically sent based on that response, whether it's a welcome message, donation thank you, or follow-up phone call from a representative. If the recipient does not respond, a reminder may be triggered.
This automated approach ensures that communication with supporters is consistent and reliable, while regularly reinforcing your connection.
5. Apply for a Google Grant
Google offers grants for qualified nonprofits that they can use for marketing initiatives. Organizations may be eligible for up to $10,000 in free ads! Google for Nonprofits is available to verified charities that are not in government, healthcare, or education. Google offers an online verification process to help qualified organizations participate.
If you get approved for a grant, then you should check out all the great advice contained in our article, Google Ads for Nonprofits: 12 Expert Tips for Managing Your Campaigns, to make sure that you get the most bang for your Google Grant buck!
The Ideal CRM for Managing Nonprofit Campaigns
The above nonprofit marketing campaign tactics aren't easy to tackle without the right tools and resources. To personalize, automate, and update your content, you need a powerful, searchable database and an easy way to manage your campaigns across platforms. You need a nonprofit CRM.
Neon CRM is a powerful platform for controlling your nonprofit marketing campaigns while ensuring personalized, impactful messages. To learn more, request a demo!
Join the discussion in our Slack channel on connected fundraising