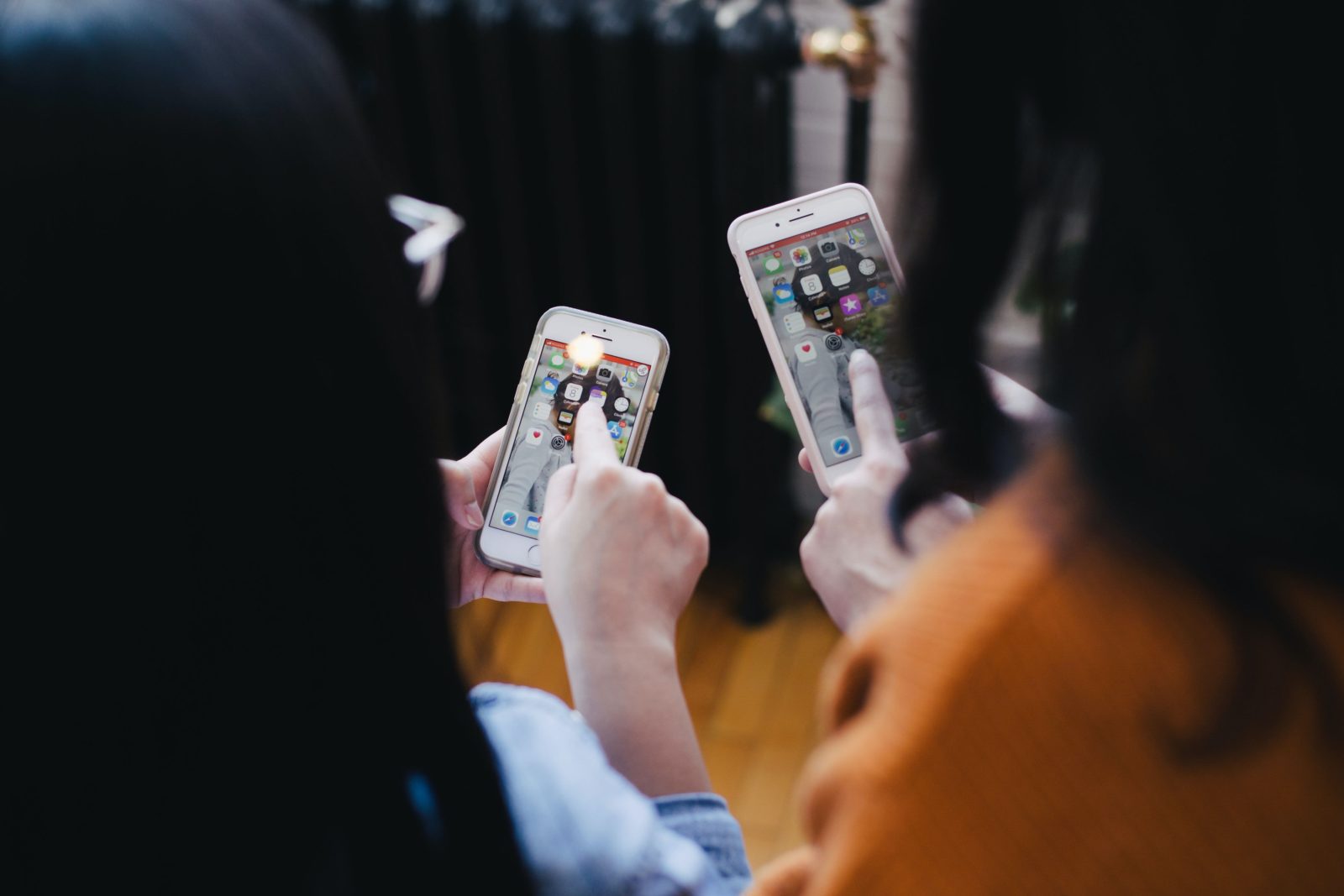 Millennials and younger groups are more socially engaged in general than previous generations, and they've already become an important target audience for nonprofit giving, making a nonprofit's social media presence more important than ever.
But it's not just young people that a nonprofit needs to reach on social media. As of 2021, 55.1% of the world population has at least one social media account. No matter the generation of your typical donor base, all nonprofit marketers need to leverage social media if they're going to continue to engage, support, and grow their missions.
However, even if they have social media profiles, many nonprofit organizations are not using social media to its full potential. And what is a better way to support long-term social media success than sharing some inspiration of nonprofits using social media well? This blog will walk through five nonprofits that got creative, nailed it, and saw stellar results.
Top 5 Nonprofit Social Media Examples
1. The Humane Society of the United States
The Humane Society of the United States (HSUS) was an early adopter of social media. They have an active following on Twitter and other social media platforms, but their bread and butter is Facebook. In 2013, nearly 5 percent of their donor funding came from this platform — $200,000 in a year.
To put up numbers like these, HSUS employed two critical tactics. First, each person that comments on any of their platforms receives a personal response from the organization.
Second, they include donation forms within custom Facebook tabs with lower donation amounts to encourage people to give what they can afford. These forms are also easily shareable so donors can tell their friends about their contribution and invite them to get involved too.
HSUS has also expertly utilized their Facebook cover photo, combining a compelling video clip with a simple call-to-action. Since it's the first and biggest thing you see when visiting their page, it's a great way to hook visitors through storytelling and encourage them to act.

Biggest Takeaway: Make action easy. On-page donation forms, active community managers, and clear calls-to-act reduce the steps supporters need to take to engage and make it more likely that they will.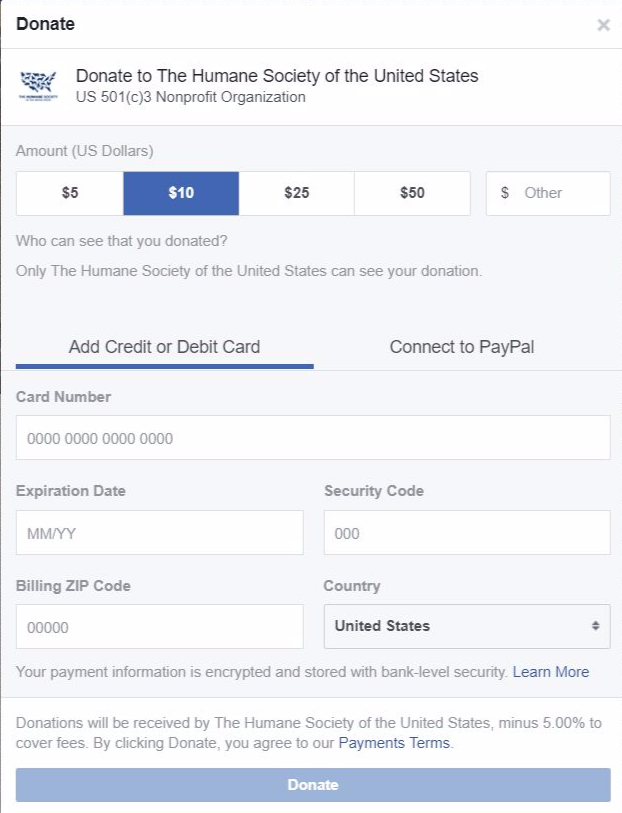 2. World Wildlife Fund
Even though Snapchat made its debut in 2012, many marketers are still too afraid to touch it. Many organizations struggle to figure out ways to leverage it to connect with its primarily younger users.
But just two years after Snapchat launched, the World Wildlife Fund (WWF) nailed it with their Last Selfie campaign.
To bring awareness to the plight of endangered species, the organization posted photos of endangered animals on Snapchat with #LastSelfie and a phone number people could text to donate.
Snapchat was the perfect platform — the photos "self-destruct" in 10 seconds, which symbolized the animals' extinction from the Earth. WWF also took the campaign cross-platform, encouraging Twitter influencers to share the Snaps to create a viral impact.
In one week, the #LastSelfie snaps were posted on Twitter by 40,000 users —ultimately seen by 120 million Twitter users in one week. WWF reached their monthly fundraising goal in only three days.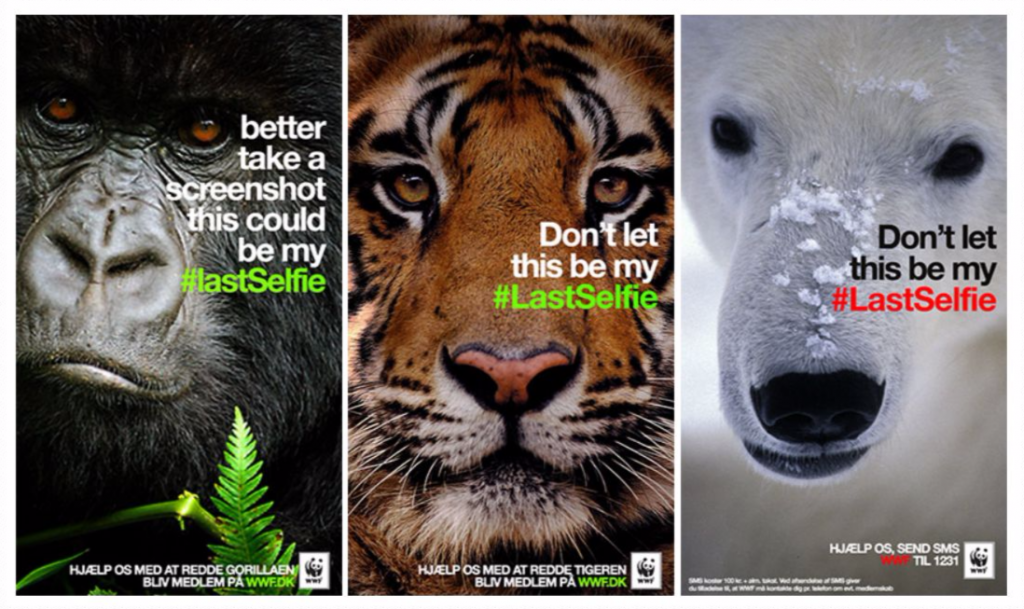 The organization has continued to employ emotional appeals in their photos to encourage donations on social media. They do a great job of instilling a sense of urgency without overwhelming followers, which increases engagement.
Biggest Takeaway: Go cross-platform. Engage with supporters on more than one social channel, and have a specific strategy for each. For example, Instagram is great for visual content, Twitter is perfect for quick updates, and Facebook is an excellent community-building tool. If you're feeling overwhelmed by the idea of posting on all these platforms, try a marketing automation tool to make the job easier.
3. One
One is an advocacy organization for people living in extreme poverty and preventing diseases, particularly in Africa. They've created several viral campaigns, and this year, they are focusing on girls' education with their #girlscount campaign.
The marketing cornerstone of the campaign is centered around celebrities, well-known advocates, and everyday supporters of their campaign, making individual videos reading a number one to 130 million (that's the number of girls worldwide without access to education).
The end goal is to create an epically long video created from all that user-generated content.
Along the way, they are expanding their influence by having famous people "claim" their number on their own social media accounts. In turn, this encourages their fans to participate.
They also created a viral social quiz about African geography. This resulted in more than 340,000 petition signatures in support of their campaign in just one week.
Furthermore, they use engaging tweets to drive followers to a landing page where they can donate or sign a petition — providing options for action.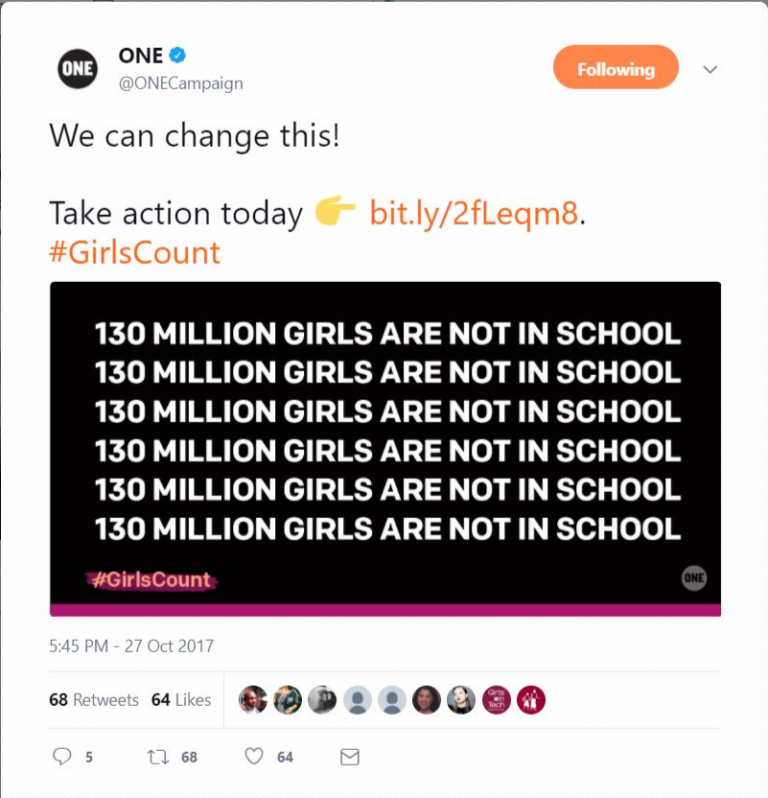 Biggest Takeaway: Social proof matters. Supporters want to show the world what they care about. Give them easy ways to do so by creating a catchy but relevant hashtag or finding ways of including user-generated content like a short video.
4. Community Foundation of Louisville
It's not just the big, household name nonprofits that are finding success on social media. In one day, the Community Foundation of Louisville raised $4.6 million for local nonprofits. They found the greatest success with live streaming via Facebook Live.
With Facebook Live, users can live broadcast a stream of just about anything they want. The Community Foundation of Louisville went live at least once an hour on their fundraising day.
They shared a variety of events, rallies, and interviews from around Louisville. Prizes were also awarded "on-air" for nonprofits that raised the most money during specific time periods.
And most importantly, the marketers behind the event made sure to interact with both in-person participants and those commenting on the live feed.
Biggest Takeaway: Don't be afraid to try something new — but don't do it without a plan. With careful planning and team effort, your nonprofit could be the first to take advantage of social media's newest trend.
Neon One Tip: Leverage your biggest supporters' presence on social media with a peer-to-peer fundraising campaign. Neon Fundraise has a powerful suite of peer-to-peer tools that support programs of all sizes.

Learn More About Neon Fundraise
5) New in Nonprofit Social Media: Clubhouse Loves Texas
Clubhouse, the popular social media platform for audio conversations, hosted a week-long grassroots fundraiser within their platform that really leveraged what the platform has to offer, including virtual performances, conversations with celebrities, a book club, and a doctors roundtable.
Proceeds went to several local nonprofits, including Angel by Nature, Texas Relief Warriors, Austin Urban League, Houston Foodbank, Central Texas Food Bank, and Blackcross.
This event sought to raise funds for relief for Texas during the winter storm that left Texans without heat, power, or hot water for weeks. The success was evident: over $146,000 was raised through this campaign.
Additionally, their donation forms allowed the donors to select which nonprofit they would like to donate to or split their donation equally amongst all participating nonprofits.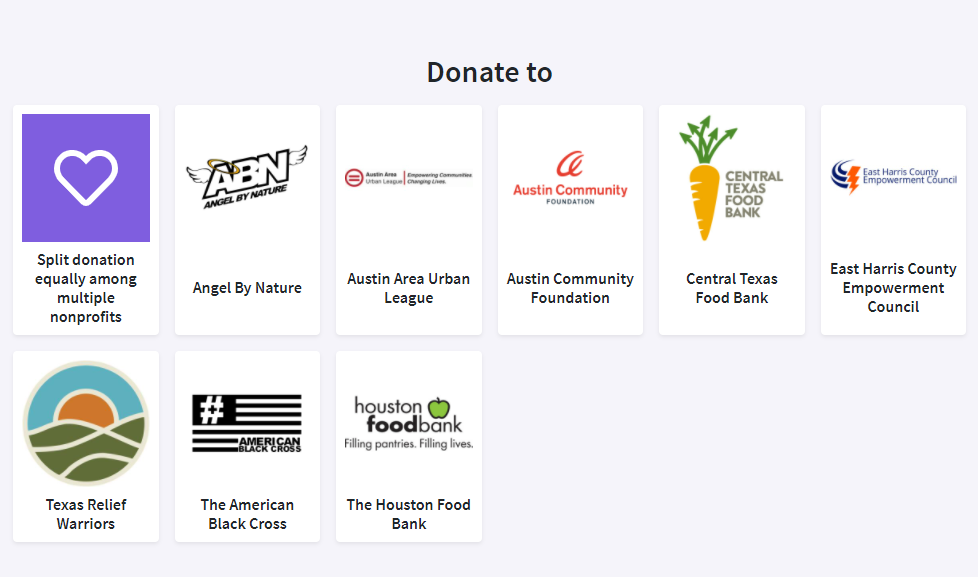 Key Takeaway: Diversity is key. Diversity in how people can get involved, diversity in the initiatives they can donate to, and diversity amongst your organization's key partners and peer-to-peer champions. Creating the space for many types of people to get involved in your social media fundraising efforts can only lead to further success.
There are many ways your nonprofit can use social media to achieve organizational goals. To fundraise, to build awareness, or even to get new volunteers. Hopefully, your team is inspired to bring creativity to your own social media accounts with these five great examples.
Join the discussion in our Slack channel on connected fundraising