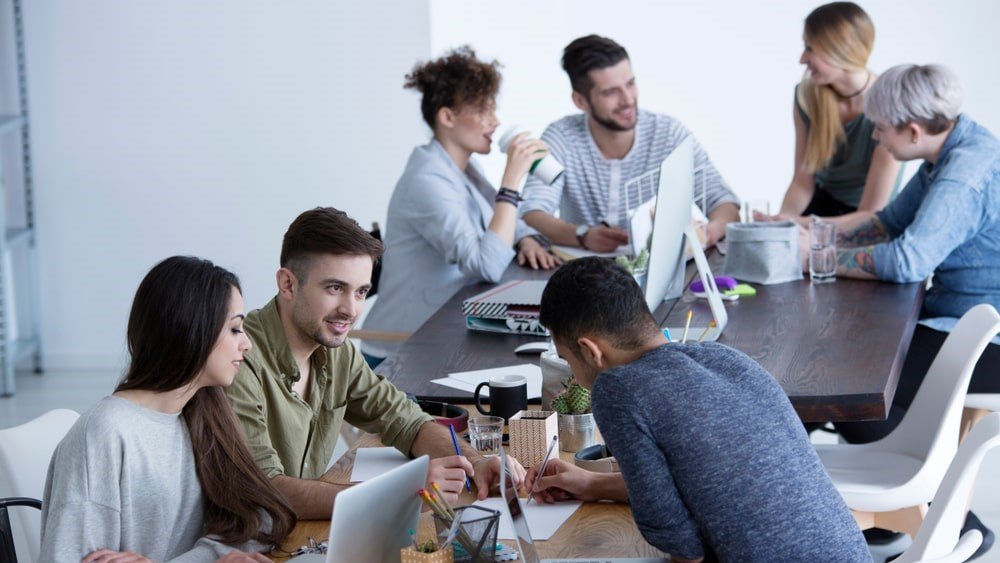 Does your nonprofit have a public relations strategy? If you're a smaller organization, the answer might very well be "no." After all, maintaining your nonprofit's public profile is a lot of work—and it can often take awhile before you start seeing results.
But even if you don't have the resources to hire a dedicated staffer or an outside PR firm, there is still plenty that your nonprofit can do to raise your organization's profile. By using thought leadership and social media content you can build your nonprofit public relations strategy on pillars of trust and credibility.
Using Thought Leadership to Establish Credibility
It's important to define what we mean by "thought leader," as it can be a frustratingly vague term—one that's very popular in the for-profit technology space.. Generally speaking, "thought leader" is another term for "expert," but with a special focus on unique, forward-looking insights. Whatever sector or space they're in, thought leaders are "leading" the space in a new direction.
When you're talking about the tech sector, a thought leader is generally a consultant or speaker that's known industry-wide. But when it comes to your nonprofit, the organization itself can be the thought leader. Since your staff members are the experts on your organization's mission and the cause(s) that it's championing, it will be up to all of you to guide its voice.
Thought leadership content helps to establish that voice as you create and share things that showcase expertise, creativity, and unique insights. When done right, it can make an organization synonymous with a cause.
For example, say someone wanted to find information on how to donate blood following a natural disaster. For many, the first name that would come to mind would be the Red Cross. That's an organization that has been active for almost 150 years, and in that time they have become one of the world's foremost authorities on natural disaster response and blood donations.
But in the internet area, the Red Cross hasn't relied on their reputation to remain an authority on these topics. They've also shared thousands of pages, videos, social media comments, blog posts, and white papers discussing relief efforts and their own initiatives.
Thought leadership content should be authoritative, engaging, and unique. Your organization should have its own unique slant on the topics you bring up. There are dozens of forms that thought leadership content can take.
Research studies or reports
Op-Ed articles
Webinars and virtual events
Podcast series
Case studies
Infographics
Interviews
Trend analysis and forecasts
Policy briefs
Expert panel discussions
Annual reports
Best practice guides
Blog posts
Impact assessments
Social media campaigns
Training modules or courses
Peer-reviewed journal articles
Community engagement forums
While content may be heaviest on your nonprofit's website or social media, it's also important to establish traditional media channels. That's why the next thing you should focus on is building relationships with the local press.
Navigating Relationships with the Press
Your media relations strategy is critical to building trust and credibility for your organization. That includes how you reach out to journalists and reporters, as well as how easy you make it to contact you.
Ideally, you'll have a section on your website dedicated to this. Someone who wants to know more about your organization will be able to see your press kit, as well as any recent press releases for a quick update on your organization.
The Basics of a Press Kit
A press kit gives the media an at-a-glance understanding of your organization and its mission. It should include:
An overview and profile: This should give the basics of your nonprofit, including your legal status, geographic reach, mission, history, and impact.
Key staff/Board: Include a listing of your key personnel and board members, including roles, titles, and brief bios.
Visuals: Also include images that journalists can use in their pieces about your organization, like logos, key personnel photos, and event pictures.
Fact sheets: Create easy-to-consume fact sheets that highlight your organization's achievements and impact.
Contact info: Your press kit should also include a clear point of contact with the individual's name, title, phone number, email, and social media handles.
One of the final things that you'll include in your press kit is links to any of your recent press releases. This will allow the media to cite key accomplishments or advancements.
Writing a Press Release
A press release is a concise, easy way to release news related to your organization. It helps you inspire donations by showing the genuine impact your organization is having. Press releases may also be the jumping-off point for interviews and further media coverage.
A press release should be about 300 to 600 words and written in an inverted pyramid format. That means that the most important information is listed in the first sentence, with details clarified in the following paragraphs. All press releases should include:
Release date: The date that the news can be published.
Contact info: Include the name, title, phone number, and email of the person responsible for handling media contacts at your organization.
Headline: Create a clear, compelling headline that covers the most important aspect of your message.
Dateline: This should include the date and location of your news story so journalists can scan it for relevance.
Body: The body should be organized with the most important or impactful details first so the reviewer sees the most interesting part of the story right away.
Generally, you should send a press release to announce news or a significant event, like a new program, fundraising campaign, notable recognition, and other milestones. Send them as quickly as possible, though be mindful of time when it comes to major news cycles where journalists may be busier.
Building Strong Relationships
Finally, a big part of media relations is the relationships you build themselves. The first step to communicating with the media is knowing who you're communicating with. Review the publication to see how news about your story would fit. When you contact the agency, give a compelling, personalized pitch. Over time, you'll be able to build relationships with local journalists that you can contact directly.
While your thought leadership content shows you have a clear grasp of the industry, and your press relations build credibility, there's still something missing; authenticity. To create that, you'll need a more personal connection.
Building Authenticity with Social Media
People trust individuals they know more than they trust the government, journalists, or business leaders. In fact, according to the Edelman 2022 Trust Barometer, 74% of people trust their coworkers and consider them credible—only 42% say the same for institutions and their leaders.
That's why you can't sound like an institution. Social media allows you to do just that. Most platforms where you engage with constituents are passive. You post content or send communications and they read them. There's a barrier that can feel impersonal.
Social media is active. It allows you to engage with your constituents in real time. Of course, if you're going to do that, you can't say things like "engage with your constituents!"
You'll want to be authentic and a little less formal. Your organization should have a defined voice on your social media channels that makes individuals feel like they are talking to a real person. There are a few different ways to do that.
| | |
| --- | --- |
| Impact Stories | Engage your audience and foster donor trust by sharing compelling stories that showcase the real-world impact of your nonprofit. Highlight individuals or communities your organization has helped, emphasizing the challenges they faced and the positive outcomes achieved. |
| Behind the Scenes Content | Provide a behind-the-scenes look into your nonprofit's operations, events, or projects on social media. Take your audience on virtual tours, capturing candid moments, sharing photos, or posting short videos that offer an authentic and transparent view of your organization. |
| Supporter/Volunteer Spotlights | Celebrate and recognize the individuals who support your nonprofit's work by featuring spotlights on them. By shining a light on these dedicated supporters, you demonstrate the genuine commitment and diverse community behind your nonprofit. |
| Program Updates | Share regular updates on the progress, achievements, and challenges of your initiatives. Highlight specific program beneficiaries, milestones, and the positive changes brought about by your programs. |
| User-Generated Content | Encourage your followers to create and share content related to your nonprofit on social media. Run campaigns or contests where users can submit photos, videos, or testimonials showcasing their involvement or how they have been impacted by your work. |
Another key point to nonprofit social media management is interactions. Don't just post—connect with constituents, respond to comments and encourage interaction. This helps you build that authentic voice your supporters trust.
Keep track of the responses you get to these campaigns so you can course correct as needed. That will help you discover the content that resonates most with your constituents, as you develop that authoritative voice that will carry you through in times of crisis. CRM software can be used to help you monitor things like email click through rates, website visits, blog comments, and all those other details that show your efforts are paying off.
Designate Spokespeople
As we've already noted before, individuals are far more likely to trust people over institutions. Spokespeople create an immediate human connection that helps you overcome that problem.
Typically, these individuals come from your nonprofit leaders and board members, but they don't have to. Staff members and veterans of your organization may also be a good option in this role. The key is training. You will need to teach them how to speak about the mission and work of your organization and when. It may help to give them access to a guide that covers common responses, terms and slogans you may use. This would be very similar to your press kit, but adapted for internal use.
Spokespeople don't just give a human voice and authenticity to your organization. They also built credibility and authority for your thought leadership and social media content. For example, if you published a thought leadership post for the Forbes Nonprofit Council, you'd submit it under the name of one of your spokespeople rather than as the organization. That immediately connects your organization to a thought leader with credibility. Spokespeople might also be invited to post on behalf of the organization on social media to lend a human profile to the organization's announcements.
Keep in mind that a spokesperson should only be part of your overall public relations strategy. If you put all your reputational eggs in a single spokesperson's basket and they leave your organization, you're back at square one. You'd have to start all over again. So while a spokesperson can be an important part of your PR strategy, they shouldn't be the whole thing.
Using Neon CRM to Support Your Public Relations Strategies
Nonprofit public relations strategies are a long-term effort. But there are plenty of ways that your organization can build and maintain your reputation without having to dedicate tons of money and resources to the project.
In addition to regularly demonstrating your knowledge through thought leadership and engaging directly with your constituents on social media, it is crucial to develop effective media relations strategies and establish reliable spokespeople. By combining these media relations strategies with your thought leadership efforts and direct engagement on social media, you can create a foundation of trust and credibility.
Neon CRM can help support your nonprofit public relations strategies by allowing you to easily keep track of online engagement with your constituents. To learn more, reach out to us for a demo.
Join the discussion in our Slack channel on connected fundraising