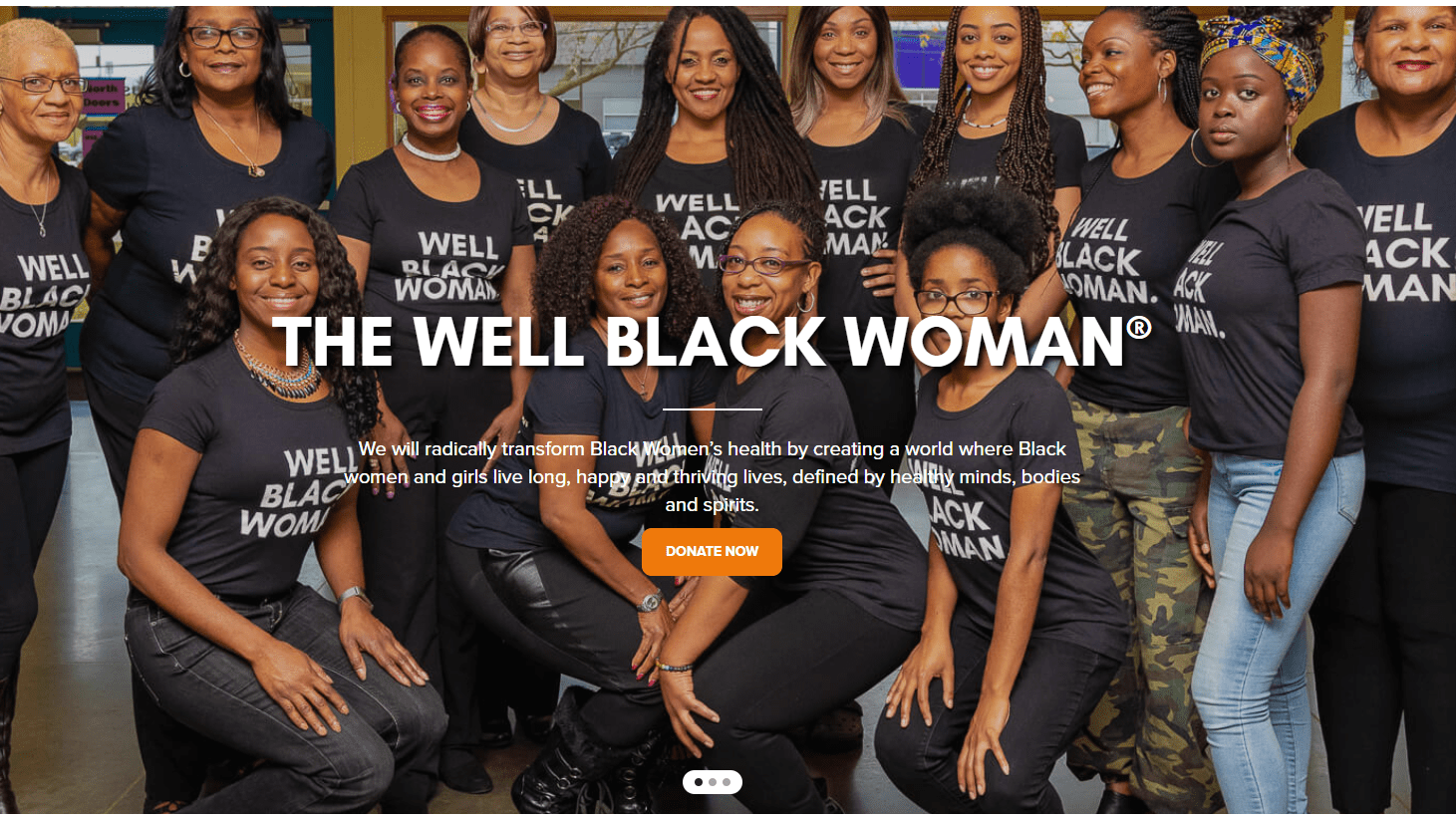 If you had to guess what percentage of nonprofit staff members were women, what would your number be? You know the number is high, but how high? 50 percent? 60 percent? Well, according to a 2020 White House Project Report on Benchmarking Women's Leadership, the actual number is 75 percent!
But when it comes to roles in nonprofit leadership, that same report found that women only held 45 percent of top leadership positions. And while that 45 figure is still higher than what we see in other fields, the 30 percent drop between all roles and top leadership positions like CEO makes it clear that there is still work to be done and barriers to be demolished.
That's why we decided to spotlight five awesome women-led nonprofits (and Neon One clients) from across the country that are making a real difference in their communities. Read on to learn more about them!
1. C.R.E.A.T.E. Community Studios
Website: CreateCommunityStudios.org
Executive Director: Heather Hutchison, MA, ATR-BC, LCAT
C.R.E.A.T.E. Community Studios is a nonprofit in upstate New York that offers low-cost art workshops and groups alongside other community wellness activities and open studio space. Their mission is to spread the benefits of art-making within their local communities, giving individuals the opportunity to harness the creative process as a vehicle for personal growth and social change. At C.R.E.A.T.E. Community Studios, they believe that making art should be affordable and accessible to everyone.
There are two C.R.E.A.T.E. locations in the Capital region of New York—one in Saratoga Springs and one in Schenectady. They offer a wide range of classes and experiences, from chalk pastels and clay pottery to plate printing and creative writing alongside open studio sessions hosted for kids, teens, and adults.
Erasing Faces and Spaces is an ongoing project from C.R.E.A.T.E. that integrates art, history, and storytelling to reflect the impact of "urban renewal" policies on the BIPOC and immigrant communities. And in 2022, the group's Summer Lunch program provided free art activities for over 350 youth in the Capital Region at 10 different community sites.
C.R.E.A.T.E. Community Studios is led by executive director Heather Hutchison, who co-founded the organization in 2017 with Aili Lopez, C.R.E.A.T.E.'s program director. After years of working together across several different projects, C.R.E.A.T.E. was born when Lopez and Hutchison realized that they shared a similar goal: To create a centralized location for Capital Region residents to gain the benefits of the expressive arts.
Fast forward to 2023, and C.R.E.A.T.E. Community Studios is looking to expand. They are currently planning a capital campaign (powered by Neon CRM) with the goal of expanding their studio in Schenectady. The new space will include a ceramics studio that will contribute to a new creative arts hub in downtown Schenectady.
2. Elevate Aviation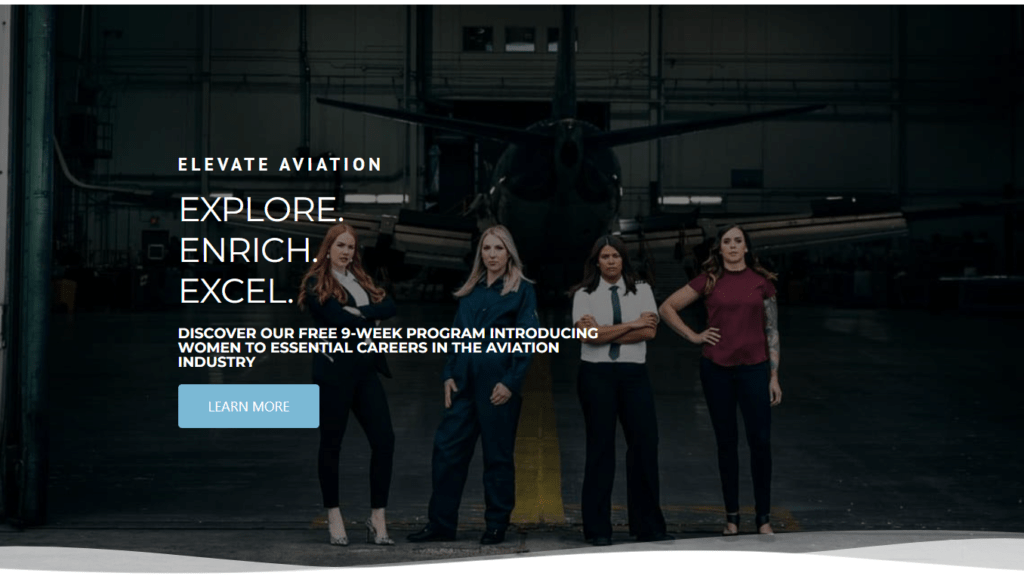 Website: ElevateAviation.ca
President and Chief Executive Officer: Kendra Kincade
Elevate Aviation introduces women and girls all across Canada to careers in aviation. They do this through a wide variety of programs they offer including tours, speaking engagements, mentorship opportunities, webinars, and the newly opened Elevate Aviation Learning Centre.
Elevate Aviation is led by co-founders Kendra Kincade, who serves as President and CEO, and Laura Foote, who serves as Chief Operations Officer and Chief Financial Officer. The pair founded the organization in 2014 when, in their careers as air traffic controllers, they took note of the severe gender gap in the Canadian aviation industry.
Using research and polling that named a lack of awareness as the single largest barrier to entry, Elevate Aviation seeks to create a shift in the aviation industry by partnering with Canada's leaders in aviation to promote their companies, their unique careers, and the industry as a whole.
In January 2023, the organization celebrated the grand opening of the Elevate Aviation Learning Centre (EALC). Located at the Edmonton International Airport, the EALC is an aviation training facility currently running multiple programs with a kindergarten-to-career approach to aviation awareness and training.
Those programs include the Junior Jets, an introduction to aviation program for kids ages 5-10; Aviation Career Exploration (ACE), a first-of-its-kind career exploration program for youth and women to experience the industry in a hands-on environment; Women's Essential Skills Training (WEST), a free 9-week program providing skills training and certifications to women; and Elevate U, professional development training and masterclasses for women to advance in their careers.
In the second half of March, Elevate Aviation is holding its Seventh Annual Cross Country Tour, with stops in 22 cities across Canada from March 14-24. Tickets to all tour events are free! In April, the group will be holding its 2023 Leadership Masterclass for women at the Hockley Valley Resort just outside of Toronto.
3. The Foundation for Black Women's Wellness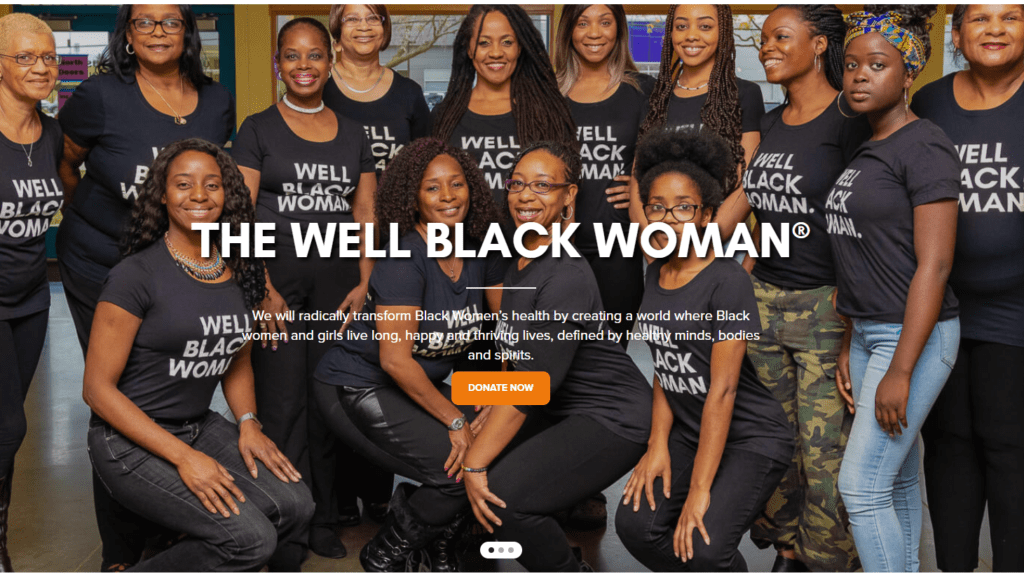 Website: www.ffbww.org
Founding CEO & President: Lisa Peyton, MS.Ed.
Chief Operations Officer: Janine Stephens, MBA
The Foundation for Black Women's Wellness (FFBWW) is a Wisconsin-based nonprofit organization committed to mobilizing African American women to pursue and sustain mind-body-spirit wellness and to raise the visibility and support of Black women's health as a community and public health priority.
As one of the worst-ranking states in the nation for racial inequalities, Wisconsin has seen a range of disparities, from poverty, unemployment, education, and incarceration, affecting Black, Indigenous, people of color, and other marginalized communities. Along with these factors, health disparities are among the issues that significantly affect the lives of Black women.
While Wisconsin serves as a leading state in racial health disparities, these issues are present across the nation. In 2012, Lisa Peyton, founding CEO and President, saw the need to create an initiative in the state of Maryland that sought to advocate for and support Black women and their health. This was spurred by her mother's untimely death at age 64 from heart disease, a shared experience of personal health complications or complications from family and loved ones for many Black women in her community.
It was then that Peyton created Black Women's Wellness Day, the organization's annual summit and transformation experience. This summit eventually led to the establishment of the FFBWW and its expanded portfolio of educational events, workshops, trainings, and partnerships that build a culture of wellness and raise women's and girls' awareness of key health risks and issues that may impact their lives. The organization continues to mobilize communities across the nation by activating Wellness Ambassadors, Community Health Workers, and partners who play a vital role in promoting health and well-being as trusted leaders.
The FFBWW also operates The Black Women's Wellness Center in Madison, Wisconsin, which serves as both the organization's administrative office and a health and wellness programming headquarters for the women and the local community. The center provides a safe gathering place for healing, hope, power, and partnership while also addressing health issues in Dane County, an area that's greatly impacted by Black infant mortality and health disparities, a key program area for the FFBWW.
Since 2018, the FFBWW has partnered with the Dane County Health Council to uncover solutions to lower the incidence of low birth weight babies born to Black mothers in Dane County. The FFBWW's Reach for Wellness program offers free mental health, lactation, and birthing support to pregnant, parenting mothers, and birthing persons. They also provide services to help pregnant people find and connect with doulas who can provide emotional, physical, and informational support before, during, and after childbirth, ensuring the healthiest pregnancy, birthing, and postpartum experience possible.
The FFBWW serves as an essential resource for Black women in the community, providing a place for support, education, and healing. The FFBWW's commitment to addressing health disparities in Wisconsin and the nation is a critical step towards achieving health equity for all.
Join the FFBWW for the 15th Annual Black Women's Wellness Day on Saturday, September 30, 2023 in Madison, WI for powerful speakers, sponsors, and special guests to champion the foundation's work and energize communities into action toward elevating Black women's health!
4. The Magnetic Theatre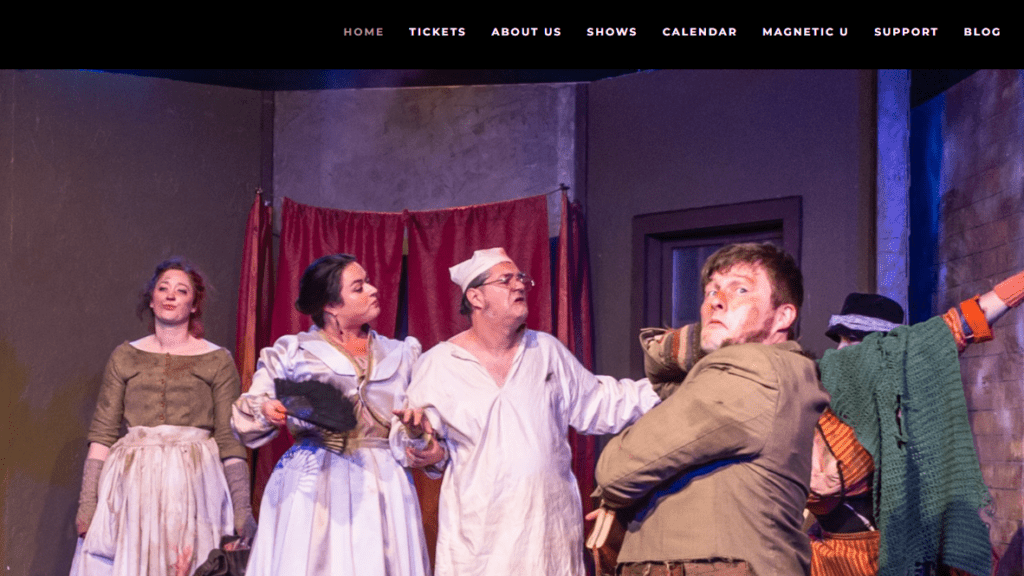 Website: TheMagneticTheatre.org
Co-Artistic Directors: Jessica Johnson & Katie Jones
The Magnetic Theatre is an independent Asheville-based nonprofit theater company dedicated to nurturing and producing new work with a special focus on local and emerging playwrights. Through work created by and for their community, The Magnetic Theatre is bringing art back to the heart of Asheville.
The Magnetic Theatre's 2023 season features an eclectic group of new plays. HappyLand is a sweet, whimsical rock opera featuring live music by local band Smooth Goose; Fish is a fever dream twisting through memory, fantasy, and the present; Da Classroom Ain't Enuf is a choreopoem that began as part of their New Play Development Program and tells the stories of Black and Brown experiences and how their lives were shaped both within and completely outside of the educational system; The Splatter Play is an absurdist horror comedy that promises blood, blood, and more blood; and New Queer's Eve is a holiday play that invites audiences to share in the joys and struggles of queer life through the decades. All that, and a one-act play festival to boot. Good thing their box office is powered by Arts People!
In addition to their mainstage productions, the company presents several staged readings as part of their New Play Development Program (NPDP). The NPDP seeks to provide local and national writers with opportunities to hone their craft and to work on plays collaboratively before having the pressure of a full production. Some of the NPDP plays then move on to be produced in future Magnetic mainstage seasons or to be further developed and workshopped locally and nationally.
As a part of their mission to build a well-rounded and collaborative theater community, Magnetic's Magnetic U class programs offer workshops and master classes covering a wide variety of subjects related to the performing arts. Their 2023 Designer Series offers courses in lighting design, costuming, set and scenic painting, puppetry design and construction, and audio and video design.
Going beyond their mission to create new and original work from local writers and theater artists, The Magnetic Theatre is also dedicated to supporting their community. That's why they provide resources, host performances, and present workshops for many local organizations such as the Asheville Fringe Arts Festival, Asheville Creative Arts, and the Montford Moppets. And it's why they partner with local nonprofits, like Arms Around ASD, the Asheville Council on Aging, and Black Wall Street to provide arts access to under-resourced populations.
The Magnetic Theatre is led by co-artistic directors Katie Jones and Jessica Johnson. In addition to her work with Magnetic, Johnson is also Neon One's Director of Customer Support.
"When I started working with The Magnetic, one thing I knew immediately was that we needed a software platform that could help us manage online ticket sales, build and maintain a database, and allow us to grow," said Johnson. "Arts People was a no-brainer, especially since I had firsthand experience using it as a client prior to working for Neon One. Being both a client actively using the product and an employee of Neon One has given me the opportunity to share ways I've best utilized the system with other Arts People clients. It has also allowed me to serve as a client advocate and to interpret client needs so we can best serve them!"
5. TeamWomen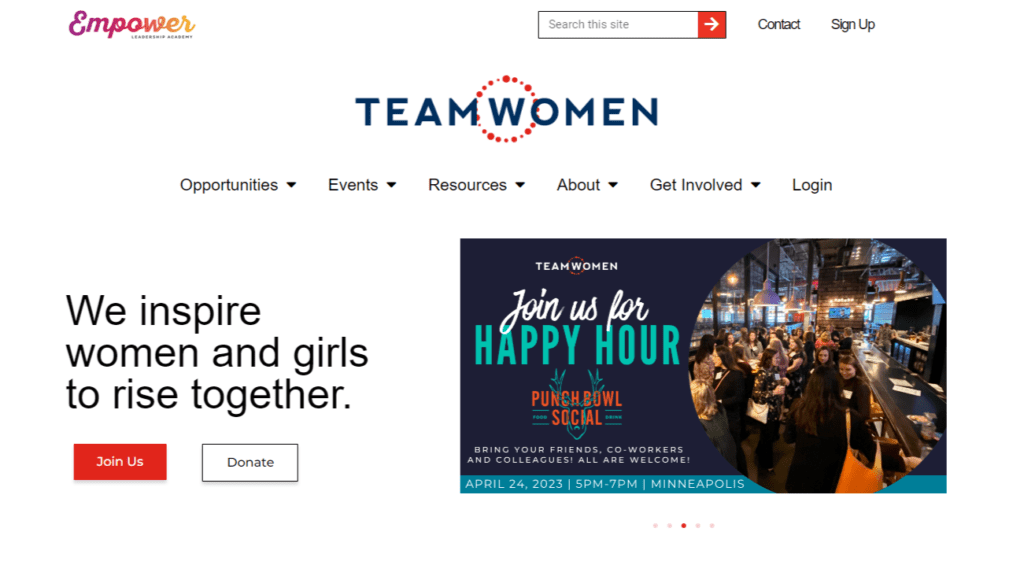 Website: TeamWomenMN.org
Executive Director: Katy Burke
TeamWomen is a Twin Cities-based nonprofit that seeks to inspire women and girls to rise together by providing both professional and personal development opportunities for
all, empowering female leaders from the classroom to the boardroom while providing unwavering encouragement every step of the way.
TeamWomen 600+ members gain access to a network of professional women that includes key business, sports, civic and community leaders who share the group's values of relationship-building, community, lifelong learning, mentorship, and shared empowerment. In addition, TeamWomen provides youth leadership development, coaching kids in grades 5-12 on mental wellness, resilience, confidence, and leadership.
TeamWomen's origin dates back to a 2011 awards luncheon at which Linda Hopkins, an attorney with Accenture LLP, listened to University of Minnesota head women's basketball coach Pam Borton deliver a keynote speech that hit on a common value the two women shared—that women needed to support other women. Afterward, Hopkins and Borton came together with a number of other women—many of whom were also there that same day—and launched TeamWomen.
TeamWomen Executive Director Katy Burke not only brings decades of experience to her role, but she also brings the multi-dimensional and multi-faceted experiences and perspective granted to her by a non-traditional career path that saw her in leadership roles for a variety of organizations from television production, computer software, and meetings & events to banking and international manufacturing.
Every year, TeamWomen delivers dozens of different programs that impact thousands of women across the Twin Cities area, while their Empower Leadership Academy makes a difference in the lives of hundreds of local youth, primarily girls. On May 12, TeamWomen will be holding its annual Leadership Conference. This is an all-day, hybrid event attended by over 500 in-person powerhouse women leaders (and a few brave men) who will connect, grow, and be inspired!
Join the Nonprofit Conversation
Building strong and inclusive support networks is a crucial step to helping women grow their nonprofit careers and become leaders in their sectors. And if you're searching for a way to connect with other nonprofit professionals, Neon One's Connected Fundraising Community might be just the thing you're looking for.
As a member, you'll get access to resources that make your day-to-day tasks easier and join conversations with nonprofit practitioners in the Connected Fundraising Slack to inspire, motivate, and learn from one another.
With our community-driven research, regular check-in emails, and collaboration-centered approach, the Connected Fundraising Community gives you the resources, insights, and community support you need to succeed every day.
Join the discussion in our Slack channel on connected fundraising