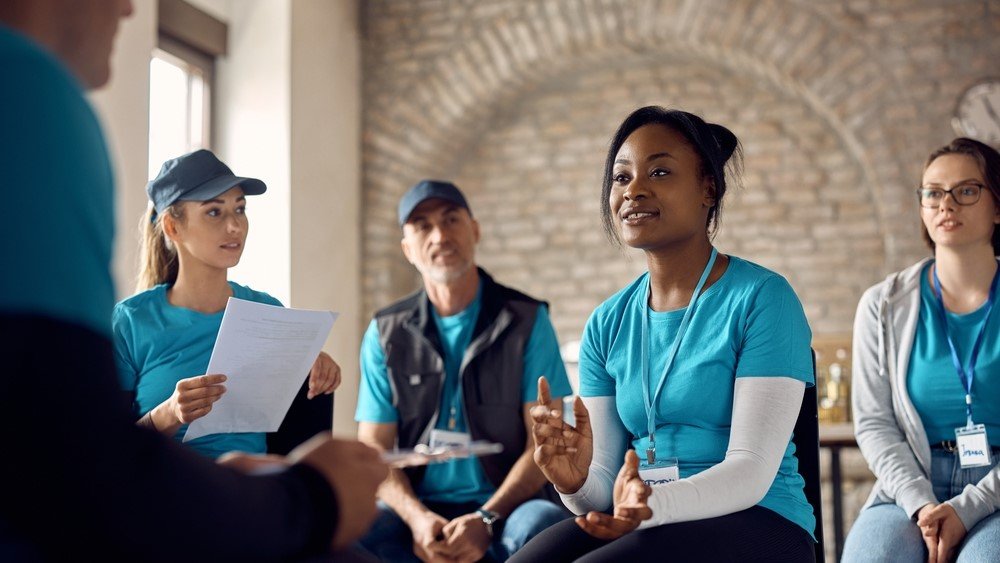 As a growing nonprofit, your organization is busy and your time is limited. Managing dozens of administrative tasks while also trying to grow your reach and engage your donors is a juggling act. Using a constituent relationship management (CRM) platform built for a purpose can take some of those tasks off your plate so you can concentrate on your cause. That's just one of the benefits of a CRM for nonprofits going through rapid growth.
Choosing a CRM That's Built for Purpose and Growth
As a modern nonprofit, you're going to be working with a number of different software programs, and there are a lot of available software programs designed specifically for nonprofits. While many of these programs have similar features to a CRM, they don't offer all the necessary tools or functions—and they don't bring the added bonus of centralizing those tools into a single connected platform. To realize the benefits of a CRM for nonprofits, you should choose one that offers the following features:
Flexibility: All nonprofits have different information to monitor. Many nonprofit CRMs come with static fields that you can't update or customize. That means you might not be able to track the information that's important to your constituents and that hurts personalization efforts later. Choose a CRM with lots of flexibility so you can track the information that's pertinent to you.
Scalability: Many CRMs follow a record-based billing model. That can be trickygrowing nonprofit as your records can easily grow faster than your revenue. A program that was affordable at first becomes unsustainable over time. Revenue-based billing is a much better option for growing nonprofits. In this situation, you get unlimited records and your cost only goes up when your revenue does.
Workflow Automation: In one study, private sector workers reported wasting up to four and a half hours per week on tasks they think could be automated. Nonprofits that have access to fewer resources and personnel should try to minimize lost time as much as possible. A good CRM will offer opportunities to automate the tasks that waste time and eat into your already limited resources.
Integrations: No single CRM can handle every single task or tool that your organization will use. You'll have to use third-party software to manage tasks specific to your organization. You shouldn't have to reinvent your entire nonprofit tech stack to support the new CRM. It should integrate with all your existing tools so it can work as one cohesive unit.
Those are just a few of the features to look for in a CRM. For a more comprehensive review of some of the top CRMs for nonprofits, check out our comparison guide.
The Benefits of CRMs for Nonprofit Growth
A growing nonprofit has unique needs compared to a more established nonprofit with processes in place, or a small one with none at all. As you work to build a broad, stable base of donors, you'll also face resource gaps when it comes to outreach, cultivation, and follow-up. When it comes to filling those gaps, a CRM can benefit you in several different ways.
Consistent, Personalized Communications
No nonprofit wants to find themselves in that awkward situation where they forget to send their donor the thank-you email until week or more after their donation was processed. By automating donation receipt and thank-you letters, nonprofits can be assured to avoid that issue ever arising.
But while automated emails are better than nothing, they also lack a personal touch. A message that says "thank you for donating" and nothing more lacks impact.
So how do you personalize your email while still automating a time-consuming task? You use a CRM.
For example, a donor named Alan gives $50 during a social media fundraiser to benefit an animal shelter. Within 48 hours of donation hitting the nonprofit's payment portal, a message is automatically sent to his email. It addresses him by name, mentions the specific donation amount, and even gives details on how that amount will impact the cause.
"Dear Alan, thank you for your recent donation of $50. Your funding will allow us to provide food for 15 dogs in need here at the shelter." It may even include a photograph of one of the shelter dogs that Alan's money will benefit.
This is all done automatically. It ensures Alan gets a personalized thank-you right away.
Automated Workflows
Many growing nonprofits are learning on the fly how best to define their workflows. A CRM not only helps you define those workflows, it can also help you automate them.
Take the previous example of Alan. He decides to give his second donation—only this time it's $1,000. The CRM still triggers all of those thank-you emails, but it also takes an additional step of setting a task for a director to call Alan and personally thank him.
This eliminates the need to follow up and ensures you never miss a major prospect. The entire workflow is defined and automated by the CRM.
Donor Pipeline Visibility
As a growing nonprofit, you need to be able to follow your donor's journey from prospect all the way through to recurring or even major donor status. When you can see the pipeline, you can also find ways to remove barriers within it.
For example, say you sent 10,000 email appeals to your prospects asking for a one-time donation. This time, you only got 100 donations as a result of that campaign when you usually get over 300.
When you have visibility into your donor pipeline, you can look into that issue by examining the metrics related to that specific campaign. Your CRM shows you that your email only had an email open rate of 10%. Compared to the industry average of 25.2%, that tells you that there's something wrong with the email itself.
Maybe the subject line is turning off recipients or your emails are incorrect or maybe you're getting flagged as spam. These are all fixable problems—once you know about them!
Future Planning Insight
If you only saw a 10% response rate on an email campaign, chances are you would never do a similar appeal again. Instead, you'd examine what went wrong and use that information to adapt your future messaging. The inverse is true as well. You can look at your top-performing appeals, see what they have in common and use those elements again in future appeals.
A good CRM will allow you to compare and understand all of this information so you can use it to set the trajectory of your organization. High-growth periods can be challenging, but it's still critical to look out for the big picture. Your CRM can help you create a road map to reach those goals.
Using Neon CRM To Support Your Growing Nonprofit
Growing nonprofits face a gap between their resources and their needs. A good CRM can fill that gap. It makes it easier to follow up with your donors right away, manage your workflows, and understand your donor's journey. With the right platform, your CRM can set the foundation for future growth.
Neon CRM can help you manage an ever-expanding list of tasks as you lead your growing organization. To learn more about the benefits of CRMs for nonprofits, contact us today!
Join the discussion in our Slack channel on connected fundraising