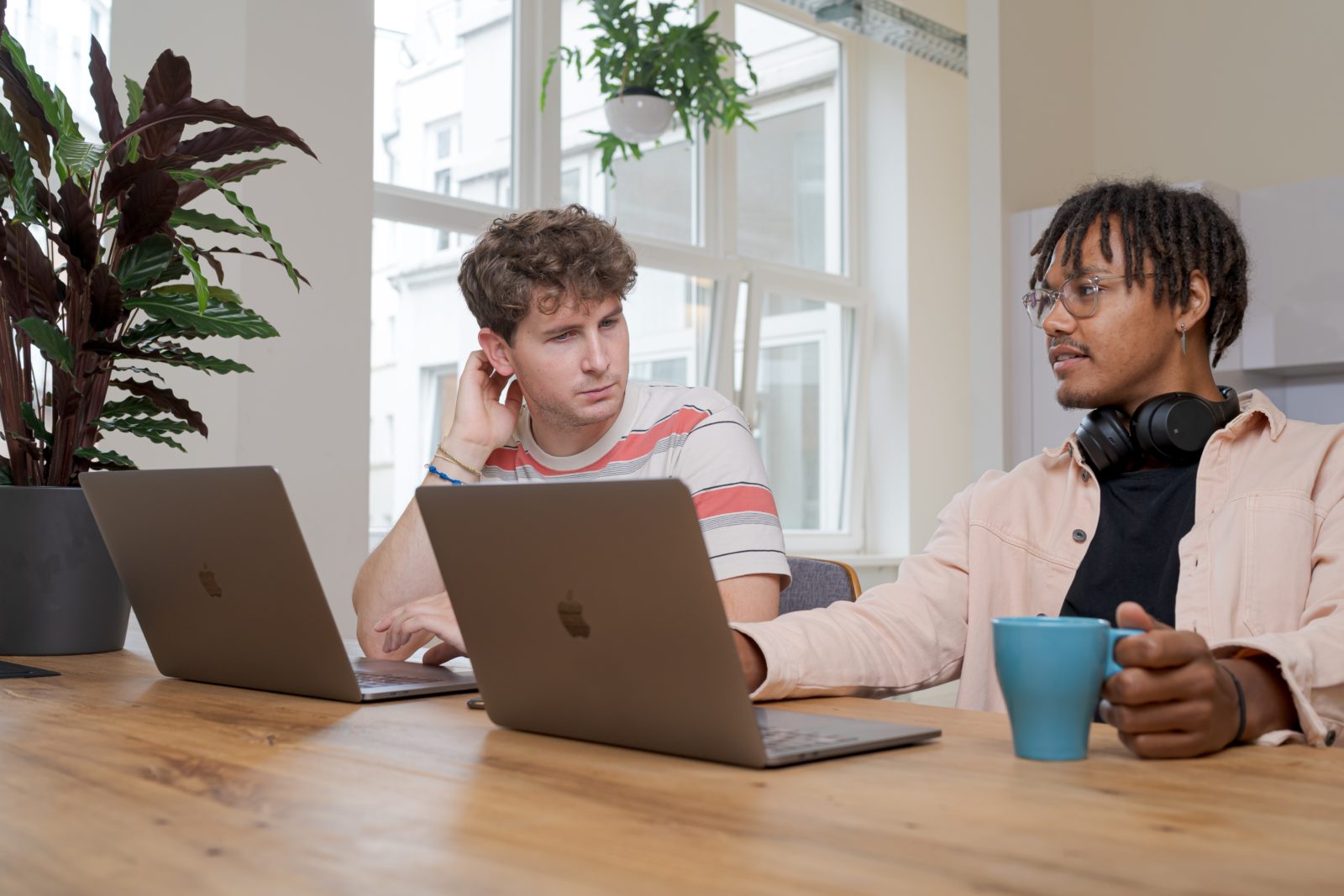 It can be both extremely exciting and a little scary to see how fast technology is advancing and experience all that modern technology for nonprofits allows us to do. For organizations across the globe, technology has been a huge help in streamlining operations, automating processes, strengthening donor relationships, and more.
But there are thousands of technology options and a lot of talk about building the perfect "tech stack" for your nonprofit organization. How do you choose the best fit? How can you know which of the nonprofit technology tools your organization actually needs?
It starts with being strategic and understanding how each piece of technology can help your nonprofit run smoothly and accomplish your mission in the long run. Here's a breakdown on various types of technology available, why your organization might need them, and how to decide which to include in your nonprofit's tech stack.
What is a Tech Stack?
A tech stack is a set of technology products—including software systems, tools, services, and hardware—that an organization uses to operate. Nonprofit organizations typically use their tech stack to execute campaigns, communicate with donors, oversee finances, organize donor data, and manage operations and volunteers.
Since technology ranges from simple systems with bare-bones functions to those with advanced capabilities, your tech stack will vary based on your nonprofit's size, budget, and operational needs. But we believe the tech items below are the essentials that every nonprofit should consider.
8 Essential Types of Nonprofit Technology
By not prioritizing digital strategies and modern technologies, nonprofits are "leaving significant impact on the table" according to nonprofit consultants in Standford's Social Innovation Review. When nonprofit staff and volunteers have access to the right technology resources, they're able to spend less time on menial tasks and more time on mission-critical endeavors. And who wouldn't want that operational upgrade?
Here are the categories of technology that we believe every nonprofit needs to grow and thrive:
1. Communications & Marketing Automation
Effective communication takes time and intentionality, but it's well worth it for the brand awareness and strong donor relationships that solid communications and marketing can bring. Technology that allows you to schedule email marketing messages and campaigns, social media, and text messaging gives nonprofit professionals valuable time back. There's a place and a solid case for face-to-face, personal communication, but automating where possible is a great use of technology to increase your social media presence, retain donors, and execute campaigns.
2. Fundraising Software
There are numerous ways that adding fundraising software to your nonprofit tech stack can boost all of your fundraising efforts. Fundraising software allows you to acquire donations, carry out fundraising campaigns, and capture donor information that you can use for strategic planning. The best tools provide donors with a smooth and secure donation experience and give nonprofits crucial data to serve their fundraising needs.
BONUS: If you use bookkeeping software, look for an online fundraising platform that integrates with that software. If you still manage your books by hand—or if you're using a custom solution—work with your finance team to make sure everyone has access to your fundraising platform.
3. Constituent Relationship Management (CRM)
Strengthening and maintaining connections with donors is a critical part of nonprofit work. Your organization's Constituent Relationship Management (CRM) is a powerful, essential tool because it serves as a donor database while also keeping track of giving amounts, communication touchpoints, contact information, demographic data, and more.
Neon CRM, an all-in-one CRM option designed specifically for nonprofits, takes care of multiple pieces of technology within a single platform.
4. Digital File Storage System
There are two scenarios that illustrate how helpful online storage and cloud storage systems are.
When you need access to an important file, the ideal location for it isn't someone else's email account or computer. Services such as Dropbox and Google Drive solve this problem with easy file storage and sharing capabilities.
If a team member is out sick or leaves the organization, a cloud storage system ensures that their files are on the company cloud and not just their computer.
Digital file storage is critical not only for maintaining your own files, but also for organizing and accessing the entire organization's files.
5. Volunteer Management Tool
Technology can make it easier to create hubs that keep volunteers engaged. These tools provide digital ways for them to sign up for volunteer slots and communicate with the rest of the team. From creating and sharing event registration forms to handling scheduling, volunteer management tools can help you streamline communication to stay connected with and retain your volunteers.
6. Website Design and Hosting
A strategic online presence creates brand awareness for nonprofits and provides a way to share content that educates and inspires. The main piece of technology that supports this is a Content Management System (CMS) or website design and maintenance platform. It allows you to create, share, and SEO-optimize content that brings people to your nonprofit's website, such as blog posts and custom landing pages.
7. Analytics & Reporting
When a nonprofit comes into contact with a new or potential donor, analytics and reporting tools reveal useful information such as how they landed on your website and where they're located. Analytics and reporting tools give nonprofits the valuable ability to analyze their data and use it to evaluate campaign performance, determine inefficiencies, and inform future decisions.
8. Collaboration Tools
Teams in every industry are no longer stuck communicating by phone or email only. The world of technology has produced many virtual collaboration tools that make it easy, quick, and fun to communicate together in one place. Nonprofit organizations can use collaboration tools such as Slack, Asana, Zoom, GoToMeeting, or Basecamp to help their internal teams, volunteers, and organization partners work together with increased productivity and project management efficiency.
Making the Nonprofit Technology Decision
Since there is a multitude of technology solutions available to serve your nonprofit's needs, making a final decision about the best option might seem overwhelming. We encourage you to ask the three following questions concerning technology for nonprofits:
Is it scalable? It might be tempting to choose the simplest option that fits your organization's biggest need right now, but that may not be the best option. If your nonprofit is rapidly growing, your technology needs to be able to grow with you. A temporary fix that you'll have to replace soon (which means retraining your team on a different tool) is likely not worth the investment.
Does it match your mission and goals? There are many tools out there that serve businesses very well but don't meet the specific needs nonprofits have. Technology for nonprofits should have all the capabilities needed to serve your target demographic and meet your goals. For example, a CRM that doesn't offer volunteer management would work just fine for some industries, but a nonprofit would notice that critical missing piece and have to acquire another piece of technology to compensate.
How does the cost vs. benefit compare? It's best to spend your technology budget on technology that has a long-term, positive impact. If the nonprofit technology will make operations easier, protect your team from burnout, save valuable time, etc., analyze how the cost measures up to the money you can save (or earn) in other areas.
Centralize Your Nonprofit Tech Stack with Neon CRM
Neon One's ecosystem includes the technology nonprofits need in one easy-to-use CRM platform and a suite of tools that integrate with it seamlessly. Manage your donor database and volunteers, access reporting tools, deliver effective communications & marketing, and much more—all included. Make fewer technology decisions with Neon One's software solutions designed to support growing nonprofits!
Join the discussion in our Slack channel on connected fundraising