When you're comparing donor management platforms, the sheer variety of software choices can be a bit overwhelming. Some platforms offer versatile, feature-rich solutions. Others are designed for simpler, more basic contact management.
Choosing the right tool can be tough! With the right set of features, you can deepen donor relationships and engage more easily with constituents. With the wrong program, though, you can face cost creep, frustrations, and poor communication.
This donor management software comparison will go over the features of some of the most popular options so you can make the right choice for your organization. Let's take a look.
Nonprofit Donor Management Software Comparison
A good donor management system will help you store and organize your supporters' data, track your campaigns' progress, and engage with your community more effectively. But how can you know which solution is the best for your own unique needs?
Comparing a few different elements—like features, pricing, and which types of people tend to use which tool—can all help. Each of the platforms listed below are trusted as some of the top donor management options among nonprofits and associations. Taking a look at their specific features will help you understand how good a fit each might be for your organization.
Neon CRM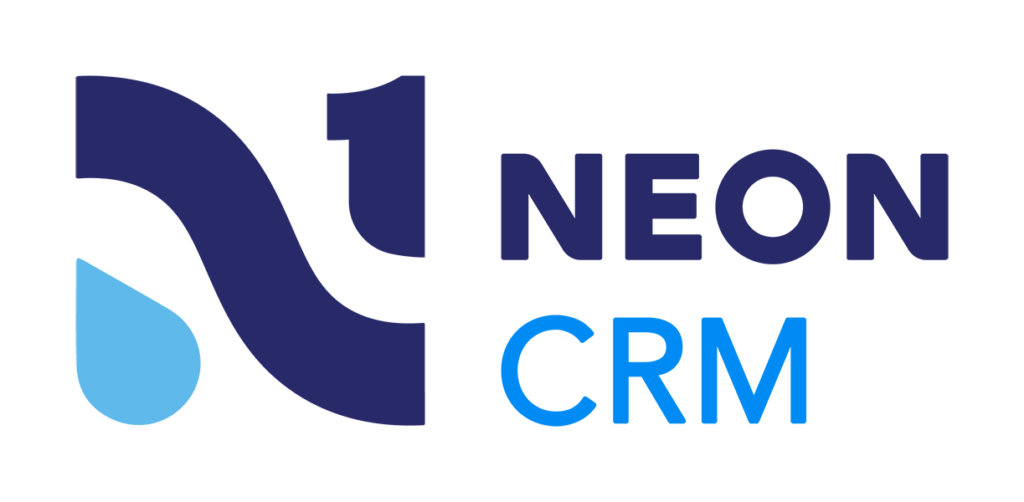 Neon CRM is a platform designed to deepen your donor connections and improve your ability to connect with and engage your donors and other supporters. With our help, you can track donor data, personalize communications and appeals, build online donation forms, and simplify your workload.
Features for Donor Management
Benefits Reported by Users
Challenges Reported by Users
Donor tracking and insights
Engagement timelines
User-specific dashboards
Intuitive, customizable reporting
Flexible fields
Automated workflow and communication tools
Email management
Flexible donation pages and forms
Revenue-based billing
Personalized communications
Comprehensive management
Automated tools
Large organization support
Initial ease of use
Simultaneous live/virtual event management
Who it's best for: We work with organizations from small grassroots movements to large multi-state associations. Our typical clients are small to midsize nonprofits who are looking for a donor management platform that will grow with them. Our revenue-based pricing model makes us a particularly desirable option for rapidly growing organizations. Since the cost associated with our different packages are based on your revenue—not the number of contacts you have in your system—you can do things like grow your email list or build a base of donors without worrying about creeping costs or having to delete valuable information.
EveryAction

EveryAction is a comprehensive platform designed for nonprofits and associations. It's particularly noted for its Political Action Committee (PAC) compliance features, which makes it a great tool for managing political contributions.
Features for Donor Management
Benefits Reported by Users
Challenges Reported by Users
Top-tier PAC support

Payment gateways

Email and mobile messaging

Event management

Canvassing support

Phone banking

Automated tools and predictive analytics
Ease of use in data management
PAC-compliant
Customizable workflows
Automated tools
Difficult to use more advanced features
Integration limitations
Little custom template support
Complex, click-heavy system
Who it's best for: EveryAction is a platform that's best used by those managing a lot of records. It serves a wide range of large nonprofits and has a complex feature set that makes it a great comprehensive option. It's also highly suitable for PACs with built-in compliance support. However, small and midsize organizations may find it a bit complex for their needs.
Kindful

Kindful is owned by nonprofit CRM provider Bloomerang, so its features are based on a lot of industry-specific expertise. It offers the basic features of a donation management platform with few bells and whistles.
Features for Donor Management
Benefits Reported by Users
Challenges Reported by Users
Email management
Donor database tools
Automated donor receipts
Mail merge support
Workflow management
General reporting
Engagement tracking
Historical communication records
Ease of use
Good basic features
Strong customer service
Cost-effective
Integration dependent
Limited reporting
Few customization options
Data upload difficulties
Who it's best for: Kindful is a great solution for small nonprofits that need a simple and cost-effective database management tool. However, its limited features may not be appropriate for rapidly growing organizations that need more support.

Network for Good

Network for Good provides both software and coaching for nonprofits. This is a comprehensive solution to donor management that has grown beyond tracking donations to support the entire organization's activities.
Features for Donor Management
Benefits Reported by Users
Challenges Reported by Users
Donor database tools
Custom forms/surveys
Duplicate records management
Donation tracking
Donation receipts and emails
Simple reporting
Strong onboarding process
Comprehensive solution
Multi-media support
User-friendliness
Data transfer problems
High costs for upgrades
Limited integrations
Who it's best for: Network for Good is a comprehensive solution that targets its services to small nonprofits that won't need a large number of complex integrations. Since Network for Good's pricing is based on the number of contacts in your database, your costs may escalate over time, especially if you're a rapidly growing organization.
DonorPerfect

DonorPerfect—a company based in Montreal, Canada—is a software provider that serves a wide range of nonprofits with a specific focus on Canadian markets. It's another more comprehensive tool for nonprofits, with features that can be used to manage activities for your entire organization.
Features for Donor Management
Benefits Reported by Users
Challenges Reported by Users
Automated tools
Engagement tracking
Donor database management
Payment processing
Reporting and analytics
Online donation forms and templates
Integrations
Cost-effectiveness
Ease of use
Clear, simple user interface
Fast rollout and onboarding
Limited customizability
Few default reporting features
Inefficient database tools
Poor duplicate records support
Who it's best for: DonorPerfect is good for small to midsize organizations that can keep a close eye on their data cleanliness, although some large organizations report challenges with data merges. It's also favored by some Canadian nonprofits looking for a domestic company to provide support.
Oracle NetSuite Social Impact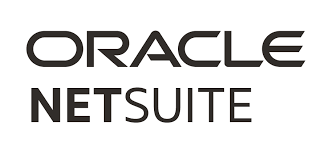 Oracle is, of course, much more than a CRM. It's an enterprise that provides just about anything you can find in the cloud. For those organizations that need donor management software, it offers Oracle NetSuite Social Impact.
Features for Donor Management
Benefits Reported by Users
Challenges Reported by Users
Financial management
Reporting tools
Relationship management tools
Efficiency tracking
Compliance and regulatory tools
Community access and support
Integrations
No-cost options
Comprehensive management
Robust features
Built-in compliance
Difficult to learn
Focused on resource management
Reporting limitations
Minimal campaign support
Who it's best for: Oracle NetSuite Social Impact is an application-based program. Some nonprofit users may be eligible for no-cost activation and a donation of its basic-level platform. This may make it a good solution for organizations that are just getting started. The program is also an ERP (enterprise resource planning) application, meaning it is more focused on operations than donor management.
GiveSmart

GiveSmart is another platform that's a small part of a much larger brand—Community Brands. GiveSmart is the donor management segment of its suite of products.
Features for Donor Management
Benefits Reported by Users
Challenges Reported by Users
Custom field
One-click report sharing
Payment management
Intuitive search technology
Mobile payments
Integrations
Implementation support
User-friendly interface
High customizability
Virtual auction support
Simple reporting
Printing problems
User permission issues
Few custom query options
Expensive for service offered
Who it's best for: Many users tout the benefits of this platform specifically for its auction and live event management functions. This platform's fundraising tools are much more robust than its donor management tools, but organizations that depend largely on in-person events for donations may find the features of this platform particularly helpful.
How Neon CRM Stands Out in Donor Management
When you look at the above donor management software comparison, you'll see tons of different features to consider as you evaluate your options. Picking the platform that best suits your organization's needs will help you get the most out of your investment without taking on too much additional work or expense.
Now, we are admittedly a little biased. But Neon CRM stands out in our donor management software comparison because it's truly built with scalability in mind. We know how quickly your donor records can add up, especially if you're concentrating on expanding your base of potential supporters. That's why we designed our billing and our overall platform to grow with your nonprofit.
Want to learn more about how Neon CRM can help you reach your goals? Contact us to schedule a demo!
Join the discussion in our Slack channel on connected fundraising