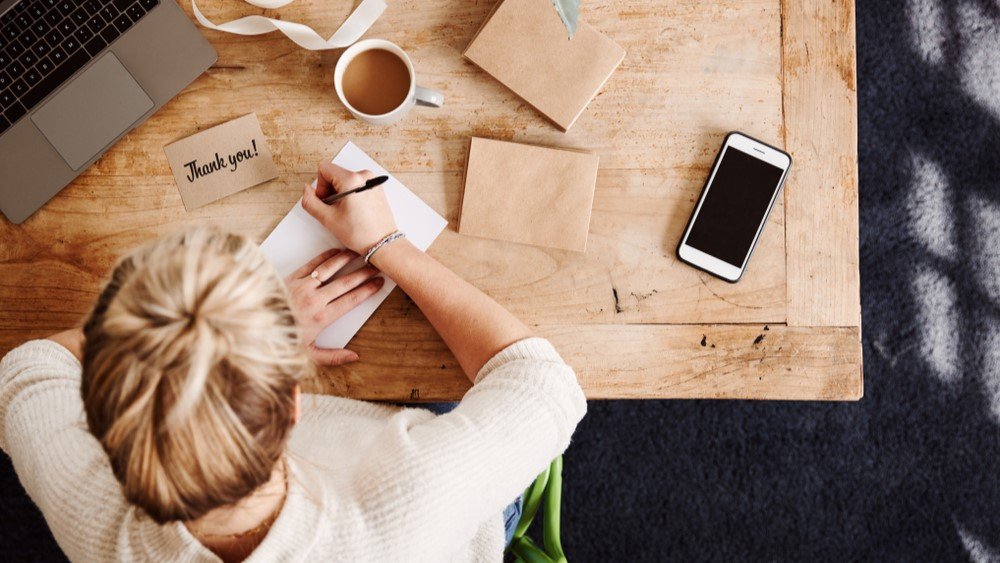 Donor recognition is one of the most under-appreciated methods of donor engagement. All your supporters, from your one-time givers to your major donors, should feel appreciated by your organization. There's no one-size-fits-all solution for recognizing your supporters; in fact, your organization will be much better off by mixing and matching your donor recognition strategies and including both digital and traditional rewards for all your supporter tiers.
Identifying Your Donors Tiers
Most organizations will have four levels of donors: one-time, recurring, mid level, and major donors. We often show these in a pyramid, but in reality, the structure of your tiers is a bit more bottom-heavy. Some in the industry have called it a "donor sombrero".
Most of your donors are located in that thin brim of the sombrero; they represent the largest pool of donors you have but also the least substantial in terms of support. If you rested a sombrero on its brim, you'd break it. If you relied entirely on one-time donors, you'd break your organization. That's where your recurring, mid-level, and major donors come in. They make up the more functional, but smaller portion. They're what keeps the sombrero stable and on your head.
But you need both to make a hat.
That's where recognition strategies come in. When you adapt your recognition and increase it as your donors contribute more, you keep people connected to your organization. You move your one-time donors to your recurring, mid-level, and major categories by making sure they always feel appreciated. To do that, you offer both digital and traditional recognition based on the level of support they extend to your organization.
Digital and Traditional Recognition Strategies for Your Supporters
While digital recognition tools are great—especially when you have limited resources as a nonprofit—it's possible to rely on them too much. There are many traditional methods of donor recognition that you should continue to incorporate into your stewardship strategy. Here are some suggestions for both digital and traditional ways you can thank supporters in each tier.
Reinforce the Positive Impact of One-Time Donors
If you want to move your one-time donor into a repeat supporter, you need to show your appreciation for their donation right away. You can start by sending an immediate email acknowledgment and then follow up with direct mail for your larger supporters.
Digital
Traditional
Your donor should receive an immediate thank-you email once their donation hits your system. That thank-you email should be personalized, address them by name, and reference the specific dollar amount given. You should also try to tie that figure to organizational impact.

For example, if someone gave $50 to a literacy group, the email could say, "Your donation of $50 helped us give 100 books to 50 children." Of course, you'd adapt that for lower donations; you don't want to send an email thanking someone for donating one book to half a child.
Thank-you cards and notes can be a particularly impactful way to show appreciation for a donation. On top of that, people tend to trust traditional mail more than email. In the for-profit sector, direct mail can have a response rate as high as 37%. In the nonprofit sector, where there's a higher level of trust that could be even higher.

For thank-you letter recognition, you can segment your donor database to individuals who gave above a certain dollar amount. That can be used as the database for your mail merge. That way, you can reach your most promising one-time donors with an additional follow-up that is memorable and might encourage them to give again.
Demonstrate Value to Recurring Donors
Recurring donors are incredibly important to organizations. These individuals give an estimated 440% more to charity over their lifetimes than one-time donors. But they're not going to keep giving if they don't see the value of their help. You demonstrate that value by providing detailed information about where their funds go, maintaining transparency, and keeping them up to date on your mission.
Digital
Traditional
Exclusive access to special content that is not available to the general public can help show value and make recurring donors feel appreciated. You can also invite your recurring donors to provide feedback or to participate in online discussions about the content to bring them into the community.

Sharing messages from beneficiaries is another powerful way to help your donors connect with the impact of their contributions. You could feature short videos or written testimonials from individuals or communities that have benefited from your programs. Live-streaming events can also be a great way to engage with your recurring donors in real time. You could share updates on your programs, feature guest speakers, or answer questions from donors.
You can provide branded, low-cost merchandise to your recurring donors as a way to thank them for their ongoing support and keep your organization top of mind. You could send out small items like pens, buttons, or stickers with your organization's logo and website on them as a token of your appreciation. When your donors see these items, it can remind them of their connection to your mission and encourage continued support.

In addition to sending out merchandise, you could also use these items as a way to build a sense of community among your recurring donors. For example, you could invite your donors to share photos of themselves wearing or using your branded merchandise on social media using a specific hashtag. That ties the traditional strategy into a digital one, doubling its benefit.
Reward Milestones of Mid-Level Donors
Every organization's definition of a mid-level donor is different. The broadest answer is this tier is made up of those who give a little bit more than your regular recurring donors, but a little bit less than your major donors. It's up to your organization as to what that means. The good news is that at this level, somebody is highly engaged in your organization already. You can keep them that way by rewarding their milestones.
Digital
Traditional
Your mid-level donors should receive an immediate personalized email, just like your one-time donors. However, this one should go into more detail about their giving history with the organization. It should include information on the cumulative effect of their giving as well as the immediate effect of their current donation.

You can also give them access to exclusive content and communities online, where they can meet with other members and learn more about your organization.
You can create levels to mark your mid-level donors' milestones and then give them branded keepsakes reflecting those milestones. For example, you might send a paperweight when somebody reaches their 10th donation or send a small plaque when they reach their 100th.

You can also base the levels on dollar amounts. It's about creating a consistent schedule of recognition that increases as your donor support does. Eventually, that mid-level donation could move them into the highest category: major donors.
Perpetually Recognize Your Major Donors
Most nonprofits assume the 80/20 rule when it comes to donations—80% of their funding will come from 20% of their donors. Retention of these individuals is critical to your mission. While you can use all the above steps to recognize your donors, you'll also need to elevate the experience a little bit.
Digital
Traditional
Digital methods of recognizing your major donors could include sending personalized video messages from your beneficiaries thanking them specifically for their contributions. If your donor is comfortable with it, you can also profile them on your website and dedicate a page to them.

You can even ask them to lead online communities as a way to tie them to the cause and keep them involved. The goal is to create a long-term relationship that shows them how important they are to the organization.
Every donation from major donors should be followed up with a phone call from a designated contact to thank them for their continued support. Ideally, it will be the same person for all their contributions.

Organizations can also engage major donors and connect with them through VIP events. For example, a theater troupe might hold a black-tie dinner theater event where they would have a one-time-only viewing of a specific performance. This allows those donors to see the results of their funding while expressing appreciation.
Managing Your Recognition Program With Neon CRM
Donor recognition strategies are a challenge to any nonprofit because they depend on tracking a lot of personal details about your constituents. A CRM provides a way to track those details and use them to deeply personalize your program. With a strong platform, you can consistently thank your donors and keep them connected to your cause.
Neon CRM is a nonprofit-focused platform that can help you manage your donor recognition strategies and show your appreciation to all your supporters. To learn more about how our platform can support your cause, reach out to us for a demo.
Join the discussion in our Slack channel on connected fundraising