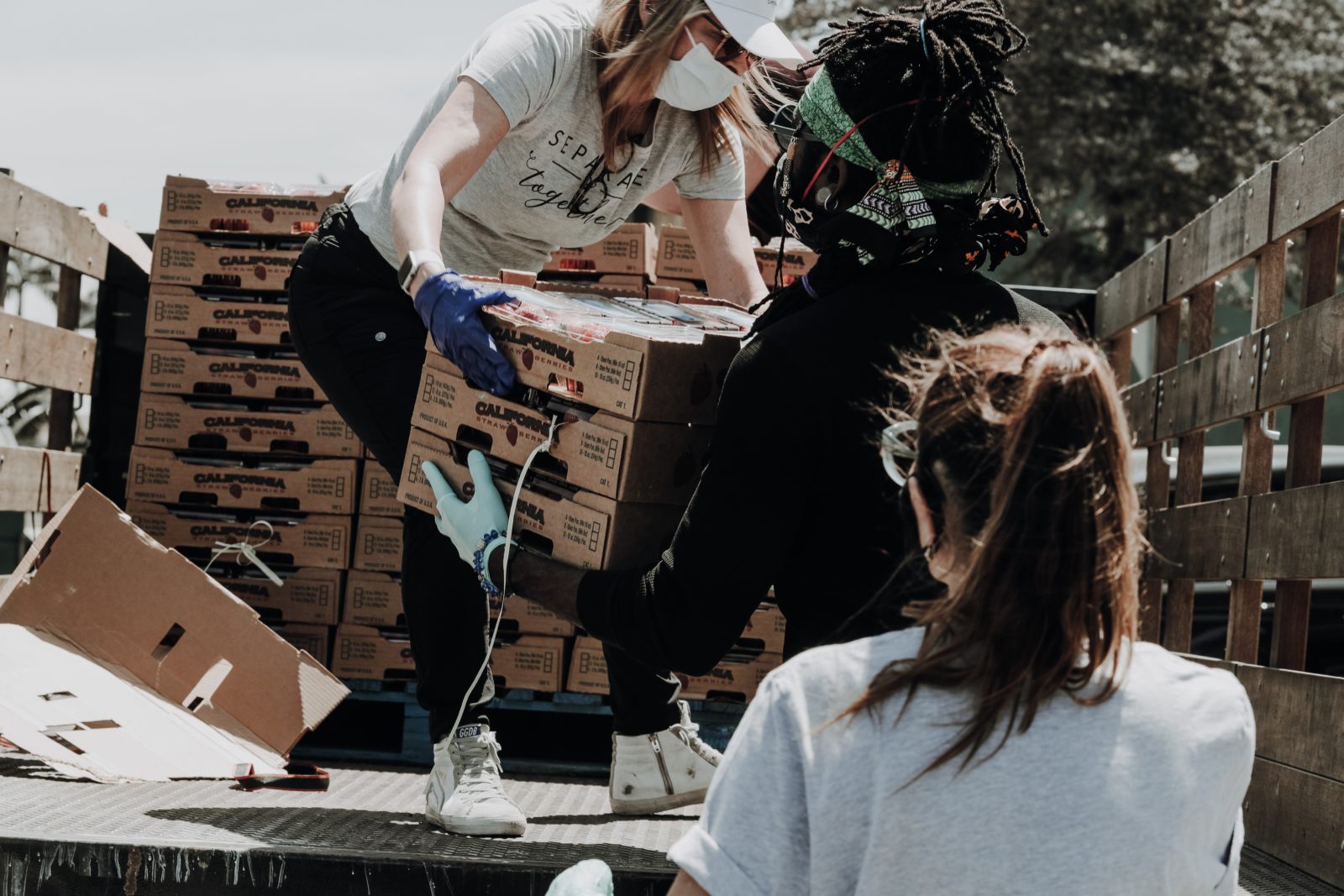 After a tumultuous year, nonprofits of all types and sizes worked tirelessly to create campaigns and craft appeals for what could be the most vital GivingTuesday yet. We are more than happy to announce that all that effort paid off — $16,338,862.60 was raised across all Neon One platforms.
GivingTuesday 2020 By The Numbers
When unpacking any numbers that an organization publishes around GivingTuesday, there's always a tendency to focus on the total amount raised. While important, it's much more effective to understand donor behavior in the context of how they gave.
We'll spotlight some interesting statistics we found and then dive into three specific channels of giving that we source through Neon One products, ending each with actionable advice for how to engage these donors and start planning for 2021.
Quick Statistics
We received a total of 85,056 donations from 63,436 donors, which is a 124% increase in donations and a 99% increase in donors compared to last year
Our clients received donations from over 60 countries
The most generous state overall was California, followed by Texas, Illinois, and New York
The average rate of online giving revenue grew by 101% across all our products compared to 2019.
Taking into account an increased number of organizations utilizing our software, the rate of online growth compared to 2019 is 51%
Our CRM's email marketing tool delivered over 1.6 million emails on schedule during GivingTuesday
Human service, arts and culture, and community capacity organizations were heavily involved in GivingTuesday but all types of missions launched campaigns.
"The nonprofit sector is woefully behind other industries when it comes to data access and measurement. We're actively changing that, and data-driven, collaborative partners like Neon One are helping us bridge the gap. This collective effort is enabling us to build tools that will give the entire sector better access to actionable, timely insights."

Woodrow Rosenbaum
Chief Data Officer, GivingTuesday
Community Giving Days
While GivingTuesday itself never hosts a community giving day, we had the honor of hosting community giving events around the United States and Canada.
While we'll be spotlighting one in particular below, there are some trends that can inform how your organization should think about giving days.
63% of giving day donors never had supported the community's event before
The average number of donations per organization in the giving day was 15
118% increase overall for giving days from 2019
The average online donation was $141.23 and average offline donation was $1789.12, both of which increased by double digits when compared to 2019
Our findings show that community giving events can be one of the most cost effective and powerful ways a nonprofit can acquire new donors. And as we'll demonstrate below, new giving days can have immediately powerful results in their communities.
Constituent Relationship Management
One of the most important investments an organization can make is into managing relationships with their donors and retaining them year over year. Yet many times, criticisms against GivingTuesday are around poor communication that turns off donors.
This GivingTuesday, our CRM clients focused on retention and engagement.
58% of CRM donors were previous supporters of the organization
The average online donation was $151.71, which is 18% above the 2020 average we've been tracking throughout the rest of the year
The average offline donation was $524.50, which is right on track with other offline gifts throughout 2020
While we saw a decrease in offline giving tracked on GivingTuesday itself compared to last year, in reviewing 2020 offline giving data throughout the year we have seen an average increase of 16.9% compared to 2019. With an increased focus on digital during the pandemic, this is no surprise and December should continue to see a healthy growth in offline giving.
By focusing on creating sustainable relationships and investing in stewardship, GivingTuesday can be a powerful tool to retain donors and showcase your organization's value.
It is easy to feel like your message will get lost in the noise, but by celebrating your mission and telling a compelling story, you'll be able to stand out and keep people coming back.
Source: Neon CRM transactions per hour during GivingTuesday, 2018 – 2020
Digital Fundraising
Of all the channels of engagement, our digital and peer to peer fundraising platform saw the most engagement of new individuals.
Peer to peer is especially a powerful tool at attracting new donors while many of our clients took advantage of a special GivingTuesday template we release each year to help streamline campaign setup.
81% of our digital platform's donors were brand new to the organization
The average online donation was $144.20, which is 8.27% higher than last year's GivingTuesday
The average amount of donations per organization was 90
With an emphasis on activating networks, reaching new audiences through social media and livestreaming, and using bold and beautiful imagery, our clients were able to convert large amounts of donors and help raise awareness for their causes.
How Neon One Organizations Participated in GivingTuesday 2020
After an incredibly successful GivingTuesdayNow this May, Neon clients got extra creative with their campaigns for the main GivingTuesday event. Here are some of the campaigns we supported this year:
Capital Area United Way (CAUW) and Baton Rouge Area Foundation (BRAF)'s 225 Gives
Several giving events did some amazing work yesterday, including giving day newcomer 225 Gives. Their first-ever event (hosted on CiviCore's Giving Day Platform) raised $2,755,384 for 204 participating nonprofits.
National Ovarian Cancer Coalition
NOCC doubled the amount of donations they earned on GivingTuesdayNow, bringing in $16,226 to fund new research initiatives, increase earlier awareness through community outreach, and support quality of life for those newly diagnosed with ovarian cancer and survivors as well.
One Love
One Love, a nonprofit dedicated to teaching young people about the differences between healthy and unhealthy relationships, encouraged donations using creative social media templates to increase contributions. Their 'bingo cards' encouraged donors to challenge friends and family to match or exceed their donation.
The Food Pantries For The Capital District
The Food Pantries support more than 65 food pantries in Albany, Rensselaer, Saratoga, and Schenectady Counties. This year, their GivingTuesday campaign raised 270% of their goal, bringing in over $27,000 in donations.
Learn more about The Food Pantries For The Capital District.
Congratulations on All Your Hard Work!
Your success is our team's greatest inspiration, and we're so proud of all the effort you put in for a GivingTuesday like no other. We can't wait to see what you accomplish in 2021!
Note about the data: Neon One works with GivingTuesday to analyze gifts during a specific time period and to provide the data in a specific format across all our products. We then broke down the data by whether it was online or offline, where the source of the donation was made, where the nonprofit was located and what type of nonprofit it categorizes itself with the IRS, and reviewed this against last year's GivingTuesday results and other analysis that has been made throughout 2020. Growth rates have been reviewed with the understanding that more organizations have been added to our dataset. Learn more here.
Join the discussion in our Slack channel on connected fundraising