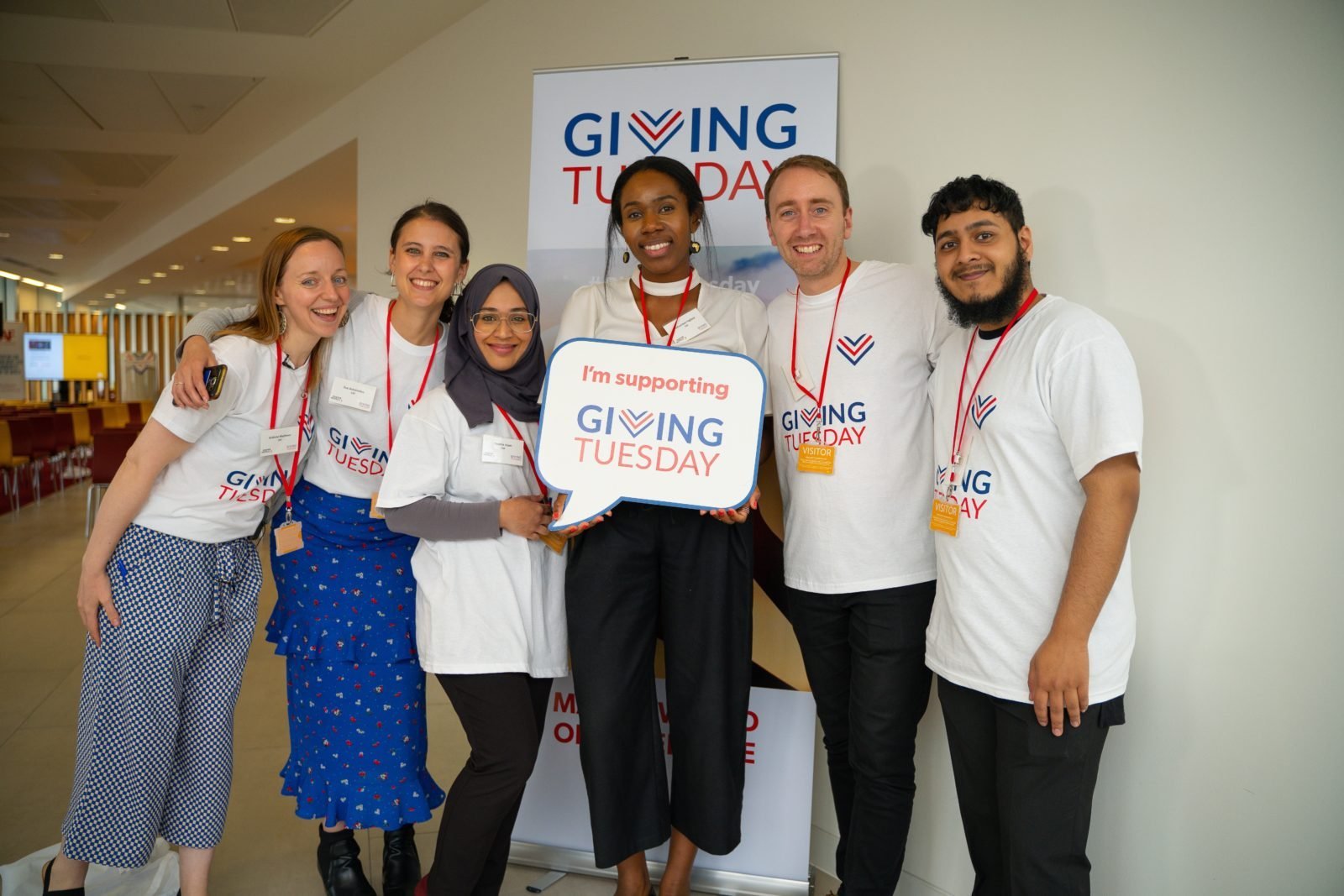 Yesterday, the entire world celebrated all the ways generosity can make an impact in our lives. People showcased their love and passion for different causes in what is expected to be the biggest GivingTuesday we have ever seen.
Neon One plays a small part in making good happen: Over a thousand nonprofits use our nonprofit technology platform to spread awareness, process donations, and steward new and returning donors alike.
Here's a recap of what happened in our generosity ecosystem on GivingTuesday this year.
GivingTuesday 2022 by the Numbers
One common trend in conversations around GivingTuesday is the focus on the total number of dollars raised. While this is an important number that speaks directly to GivingTuesday's power and informs nonprofits' practical work, it can also distract from important trends and patterns nonprofits should focus on as they work toward their own goals.
That's why this Neon One recap will focus on key metrics around donor behavior this GivingTuesday instead of the actual dollars processed. These data points will help provide guidance and insight into the larger trends nonprofits should be paying attention to going into 2023.
Top GivingTuesday 2022 Highlights
Here are some top highlights from this year's GivingTuesday. These data points come directly from nonprofits using Neon One's tools.
50% of Neon One clients participated in GivingTuesday in some way.
Overall, online giving was up compared to last year while offline gift entry was lower.
34.3% of all donors were new to the organizations they chose to support this year.
The number of emails sent on GivingTuesday was up 60% from last year.
The median amount for online donations increased by 21.64% to $63.67 while the average online donation amount increased slightly by 5% to $191.16.
Who Is Giving?
GivingTuesday is a great way for nonprofits to attract new donors while also giving their mid-level supporters a way to participate as part of a larger year-end strategy.
In 2022, donor retention on GivingTuesday itself was stronger than in previous years—many donors who gave to their favorite causes in 2021 gave again in 2022. This can help explain some of the higher average donation amounts we saw. Returning donors tend to give more than first-time donors, so higher engagement rates for repeat donors this year translated to more money raised overall.
Struggles with new donor acquisition are one of the more concerning trends we see in year-round data from the Fundraising Effectiveness Project. But the high levels of public awareness around GivingTuesday provide nonprofits with a clear opportunity. This year, more than 34% of all donors who gave to a nonprofit on GivingTuesday supported that nonprofit for the first time. If your organization is looking for new ways to attract first-time donors, running a GivingTuesday campaign may help you reach that goal.
Broadening the communities your nonprofit engages with will become more important going into 2023, especially for nonprofits who use their GivingTuesday campaigns to reach new audiences and acquire new donors. Investing in marketing and communications to build a pipeline of awareness for your organization is critical, and it can help you engage new supporters—both on GivingTuesday and year-round.
What Causes Are Donors Supporting?
With nearly 2 million nonprofits in the United States alone, there are many causes to inspire donors. When we break down insights from the GivingTuesday campaigns run in 2022, nearly every type of nonprofit received a donation.
But some types of nonprofits attracted more engagement than others. When we identified the top three missions by support, the most popular causes were:
Human Service Organizations
Animal Protection & Welfare
Theaters
Christian Nonprofits
Natural Resources & Conservation
This doesn't mean that organizations that fall outside these categories don't raise money on GivingTuesday! Understanding donors' top causes can help you plan your future GivingTuesday campaigns, including how early you start raising awareness around your fundraiser and different marketing activities you may want to try next year.
When Do Donors Give?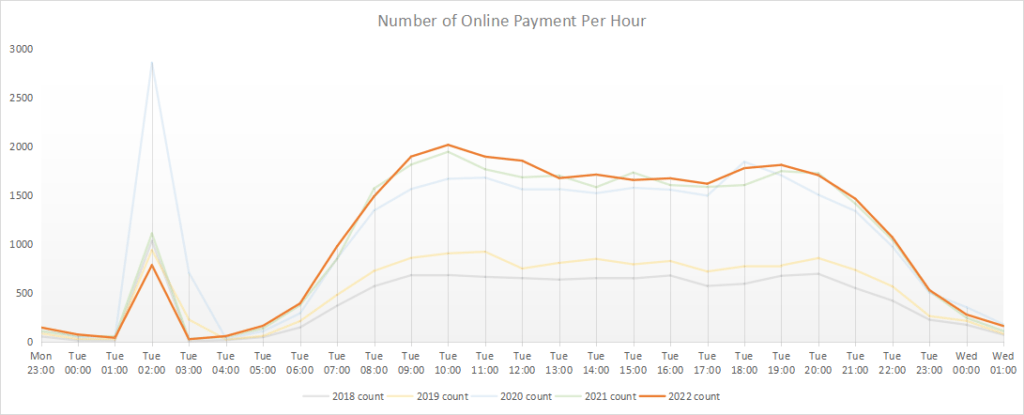 Past research conducted by Neon One shows that donors generally prefer giving online right before lunch. It was interesting, then, to see a consistent drumbeat of gifts throughout GivingTuesday across our client base.
However, one data point of note is the increase in scheduled gifts. Recurring giving continues to be one of the best investments a nonprofit can make, and our clients saw a 20% rise in the number of recurring donations scheduled.
Next year, try including the option to make a recurring gift on your GivingTuesday form. You may be pleasantly surprised by how many of your supporters choose to give you ongoing support.
Where Do Donors Give?
One of the best parts of GivingTuesday is how it brings together people worldwide while still driving impactful community-driven campaigns. Let's break down some of the most interesting insights from our geographic-specific data.
Speaking of making an impact from around the world: Neon One clients solicited donations from 64 countries.
The most generous states by sum of their donations were California, Illinois, and New York.
The most generous states when looking at the median number of donors were Delaware, Oklahoma, and Louisiana.
The most generous cities when looking at the sum of donations included Santa Ana, California, and Chicago, Illinois.
The most generous cities by the mean of donations included Flint, Michigan and Frankfort, Kentucky.
If you're not located in one of these areas, don't despair: This doesn't necessarily mean that donors in those areas only give to local charities, and it doesn't mean that participating in GivingTuesday is less useful for your organization. And, if you do live in those areas, you have even more to be grateful for this year.
Why Do Donors Give?
Donors give because they care deeply about a cause, and they're most likely to give to campaigns that help them see how their gift will make a real impact. If you're looking for campaigns that inspired their donors and got them excited about giving, you'll love these examples. Hundreds of our clients ran dedicated campaigns on the big day—here are a few of our favorites.
One increasingly popular tactic includes running a GivingTuesday campaign that's folded into a larger year-end campaign. This approach makes it easy for nonprofits to excite and engage donors with multiple touch points during the last few weeks of the year. A fantastic example of this is PAWS Chicago's Holiday Giving campaign. With a dedicated landing page that shifted its content from GivingTuesday to end-of-year, this animal organization is poised to knock its goals out of the park.
After spotlighting this organization's work at Generosity Xchange, we wanted to check in on how their second campaign worked out—and, boy, did they succeed! Palma School raised 221% of its goal, and we loved seeing how they used their new leaderboards and campaign progress meters to get their donors excited and engaged.
Arts and culture organizations have had to innovate in major ways since the beginning of the pandemic. GivingTuesday has been a great opportunity for them to bring folks together in new and exciting ways. CBS News spotlighted Huntington Arts Council's work in helping themselves and the broader artistic community in Long Island.
Data clearly shows that participation in GivingTuesday generally results in a lift in year-end giving. More and more nonprofits are using the day to help jumpstart their December fundraising. IPH's Door Opener Campaign was no exception—it featured streamlined donation pages and evocative imagery to help drive engagement on the day of the event.
How Do Nonprofits Engage Donors?
A central premise of GivingTuesday is that generosity isn't a transaction—it's a whole experience. That's why it's important to unpack some non-monetary data around GivingTuesday.
First, let's give an example of a common complaint about GivingTuesday: The number of emails that donors receive throughout the day. It's easy to feel like the volume of GivingTuesday emails donors receive can be overwhelming or frustrating. Yet, when we unpack the data around how donors respond to communications on this day compared to other times of the year, it tells a different story.
According to MailChimp's 2022 nonprofit sector industry benchmarks, the open rate for emails is 25.17%, and the click-through rate is 2.79%. But when we look at Neon CRM's data for GivingTuesday specifically, the open rate for emails is 33.37%, and the click-through rate is 3.45%. If you're worried about sending too many emails on GivingTuesday, or if you're concerned that donors will delete your emails out of frustration, this should be reassuring for you. Donors are more likely to open and engage with your emails on GivingTuesday than they are during the rest of the year.
More and more nonprofits are experimenting with different ways to participate in GivingTuesday. Some charities forgo making an ask on GivingTuesday itself, and many are experimenting with inviting donors to participate in ways beyond financial contributions. Some organizations, including giving days like North State Giving Tuesday, encouraged volunteers to get involved. In addition to collecting financial gifts, this group also gave people the opportunity to pledge volunteer hours. If you're not excited about asking for financial support next GivingTuesday, try using the big day to engage volunteers, thank donors, or simply raise awareness about your cause.
Key Takeaways from GivingTuesday 2022
An important lesson for nonprofits is the role that GivingTuesday plays in overall campaign planning for the calendar year. GivingTuesday's original goal of providing a philanthropic alternative to Black Friday and Cyber Monday is changing into something different. Instead of being a one-day fundraising blitz, it's quickly becoming an invaluable opportunity to engage new and returning donors, celebrate their support, and create a generosity experience that deepens peoples' connections to their favorite causes. Organizations should begin to change their expectations around the day itself: Now's the time to consider how you can shift your GivingTuesday campaign from a one-and-done push to an important part of your ongoing relationships with your supporters.
What can we learn from some of the data?
Donor acquisition is becoming one of the most important focuses for GivingTuesday campaigns. The number of first-time donors was down in 2022, but the number of repeat donors (and the overall donation volume) was up. Next GivingTuesday, plan on doing some outreach specifically to existing donors, but make sure to spend some extra time thinking through how you'll engage new audiences. This will be especially important if donor acquisition is a major goal for your organization.
There's a ton of hype around donors tuning out because they receive too many emails. While that certainly sounds scary, the reality of open rates and click-throughs in GivingTuesday emails refutes that concern.
Scheduling donations is becoming more popular with donors: Many prefer to plan a donation in advance of a giving day, or they choose to set up a new recurring donation schedule for monthly giving. Next year, consider giving donors the option of scheduling a future donation, and make sure you include recurring giving options on your GivingTuesday donation form.
GivingTuesday has become one of the most important celebrations in our sector. While there's always a ton of discussion around the tactics that nonprofits may (or may not) want to try on the big day, our sector truly needs a day like this: A day dedicated to creating a true generosity experience for people in our community.
You can find information about GivingTuesday 2022 on our GivingTuesday Resource Center. You'll also discover tools for planning and executing your year-end campaigns or even start planning for GivingTuesday 2023. It's never too early to start, right?
Join the discussion in our Slack channel on connected fundraising