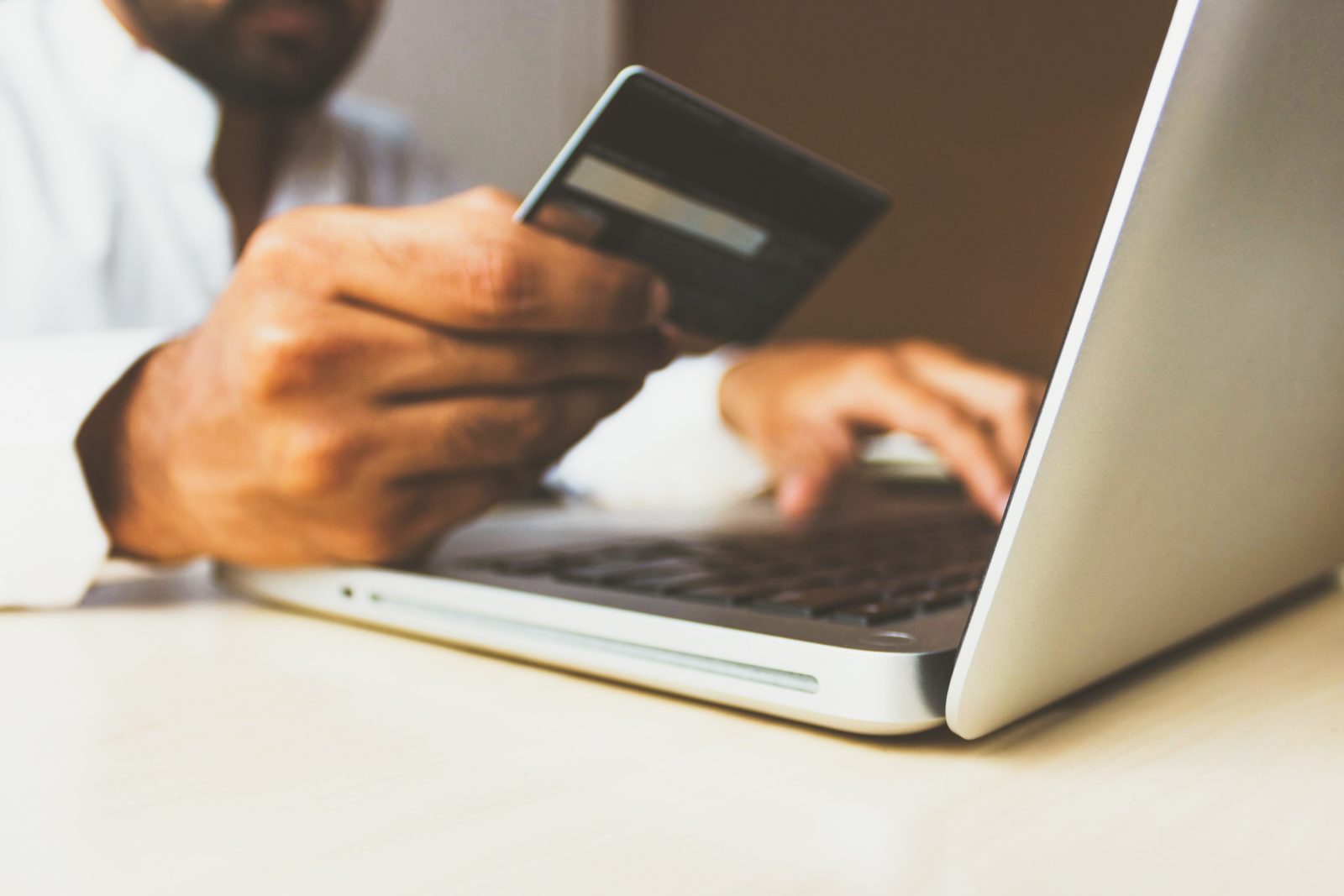 Your GivingTuesday donation form is one of the most important pieces of your campaign. Nearly every social post, email, or direct mail piece you create for the big day will point your supporters to this page. A great donation form will make people more likely to give—but what does a good donation form look like? And how can you build one on your own?
Let's take a look.
First, Create Your GivingTuesday Donation Form
The first step is to actually spin up a donation form. You have two options here.
Option number one is to update your year-round donation form. Customizing an existing page can be helpful if you're limited on the number of donation forms you can create in your fundraising software. If you decide to update an existing form, make a note of the design elements, wording, and settings for your donation page so you can revert back to its original form after GivingTuesday.
Option number two is create a new donation form specifically for GivingTuesday. This is exceptionally helpful when you're tracking your campaign's success: When you use that form exclusively for GivingTuesday-related fundraising, you can confidently attribute all of those transactions to this one campaign.
If you're a Neon CRM user, we highly recommend going with option two. You can create an unlimited number of donation forms in your account, so there's lots of room for creativity: Try creating different forms for unique donor segments, different appeals, or individual channels you use to raise money.
If you're looking for more best practices, check out this article on donation form best practices and how they're supported by Neon CRM.
Add a Great Image to Your Form
Once you've created your form, it's time to start customizing. Your first step is to add a great image to the top of your donation form.
People give to nonprofits because they want to make a difference in peoples' lives. Adding a high-quality image to your donation form can help people visualize the people they'll help with their gift.
Ideally, your GivingTuesday campaign will include stories about the people who benefit from your donors' generosity. If you can, include a picture that's similar to the pictures you're sharing on social media or in your emails. For example, a food kitchen may include pictures of their clients in their social media posts: Using one of those pictures on their GivingTuesday donation form will help connect the act of donating to the positive outcomes you included in your story.
How to Choose an Effective Image
There are all kinds of great images you can include on your donation page. Here are some basic pointers to keep in mind as you choose what picture you'll use:
Choose an individual or small group of people: People visiting your site will find it easier to connect emotionally with the subjects of your photo
Try to have your photo subjects make eye contact with the viewer: This reinforces the psychological connection your donor feels with the subject of the photo
Use an image that has a happy or uplifting feel to it: You'll help your donors anticipate the positive impact they'll make with their gift
Once you've chosen the perfect image, take a few minutes to make sure it's sized properly. Images are an important design element for donation forms, but they can be very large files! Use a tool like CompressJpg to make sure your image is a manageable size. You won't impact your photo's quality, and the smaller size is less likely to increase the amount of time it takes for your donation form to load.
Reiterate Your GivingTuesday Message by Adding Thoughtful Copy
Reinforce your campaign's story and your appeals by adding some thoughtfully-written content to the top of your donation form. Ideally, the people who land on your page will be responding to the narrative you've shared on social media and other channels. Add a few sentences to reiterate that messaging! It's a subtle way to remind donors why they landed on your form and what inspired them to want to give.
If possible, include some information about the tangible impact a donor can make when they give. Will a $20 gift pay for a student to attend a day of camp? Can $50 cover a doctor's appointment at your clinic? Is your fundraising goal tied to a real-life outcome, like a new building or new equipment? Let your donors know—your appeal will be even more compelling.
The image and content you include on your donation form will help create a powerful giving moment for your donor and subtly encourage them to give. Focusing on creating and sustaining that emotional connection between your donors and the community you serve is key to a successful campaign.
Include Suggested Donation Amounts
Have you ever stood in the cereal aisle at the grocery store and been paralysed by all the options? Or has your mind ever gone blank when it's time to choose what to have for dinner?
Making decisions can be hard, including decisions about how much to give to a favorite charity. Adding suggested donation amounts helps remove some of that decision-making for your potential donors. Instead of choosing from an infinite number of possible gift amounts, they can choose from 3-5 options, instead.
Adding suggested donation amounts can inspire donors to give more generously, too. If a donor initially intended to give $20 but there's a suggested gift amount of $25, they'll often choose to give the slightly larger amount.
When you decide which suggestions to include, consider the average gift range your donors already give. If your average donation is between $30 and $100, you wouldn't want suggestions between $100 and $800. Whatever you choose to include, always leave an option for the donor to give their own custom amount. If your donor really does want to give $20, you don't want to miss out on that gift because you only take gifts of $25 or more.
Consider Using a Thermometer or Tracker
Imagine it: You're in elementary school and your class is raising money for your big field trip. You've turned in your pledge sheet and proudly fill in your progress on a big hand-drawn picture of a thermometer. How giddy do you feel to see a visual reminder of your movement toward your fundraising goal?
People (and not just students selling chocolate bars or gift wrap) love meeting goals! You can build excitement around giving by adding a fundraising thermometer or other tracker to your donation form. Donors can see what your goal is, how much is left to raise, and how their own donation moves you closer to your goal.
Make it even more compelling by starting with a partially-filled thermometer. While people love meeting goals, they're often reluctant to be the first to donate. They want to know that others are getting involved, too—seeing other donations reflected on your thermometer signals to them that you're a worthy cause that others have already supported.
You can address this need by asking your board members to give to your GivingTuesday campaign before the big day. Your donors will be more likely to donate if they see others have already given. This is the same psychological trick you see happening at restaurants and coffee shops: Cashiers and baristas will often "prime" their tip jar by adding a couple of dollars to inspire others to tip. When people see others tipped, they're more likely to tip. Similarly, your donors may be more likely to give if they see others have already donated.
Personalize Your Confirmation Page and Receipt
Donating to a good cause prompts our brains to release dopamine, the same feel-good chemical we produce when we eat a piece of chocolate or hug someone we love. Keep the good feelings going! Sustaining those positive feelings with customized confirmation pages and receipts will make your donors remember you fondly in the future and will make them more likely to give.
Add a thank-you message and an image or video to your confirmation page in addition to the donor's transaction details. Feel free to get creative here—use a photo of a happy client, add a snapshot of your staff holding a sign that says "Thank You," or create a custom graphic using a free platform like Canva. Your supporters will feel good when they hit the "Donate" button, and they'll feel even better when you celebrate their generosity on the next page.
Reiterate your celebratory message and impact statements in your receipt. Use images here, too: You can use the same image you used on your confirmation page, or you can choose something different but similar. A personalized receipt will make your supporter's donation experience a delight from start to finish.
Set Yourself Up for Success with a Great GivingTuesday Donation Form
Your GivingTuesday donation form is an important asset: Nearly every activity you undertake on the day of the event will point here.
Give donors a positive experience by creating a thoughtful donation form. Include images and copy that reinforce your campaign's story, then help donors decide how much to give by including suggested donation amounts. Consider using a fundraising thermometer to help donors visualize how their gift moved you toward your goal. Then, spend some time creating a landing page and receipt that celebrates your donor's generosity, creates a great donor experience, and sets the stage for ongoing support in the future.
Looking for more fundraising know-how? Learn more about fundraising best practices (including some specifically for GivingTuesday) at Neon One's Generosity Xchange. This two-day virtual conference features sessions on all kinds of topics. Whether you're looking for nonprofit marketing tips, fundraising ideas, Neon One workshops, or networking opportunities, you'll find something new to discover—and registration is free. Don't miss out—click here to register!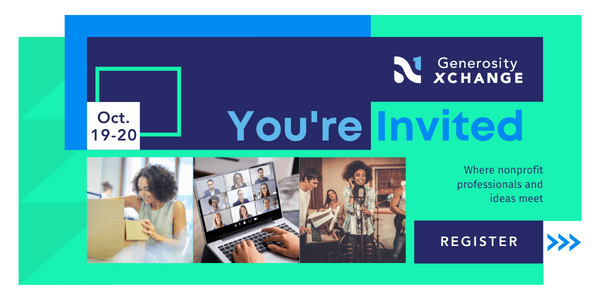 Join the discussion in our Slack channel on connected fundraising