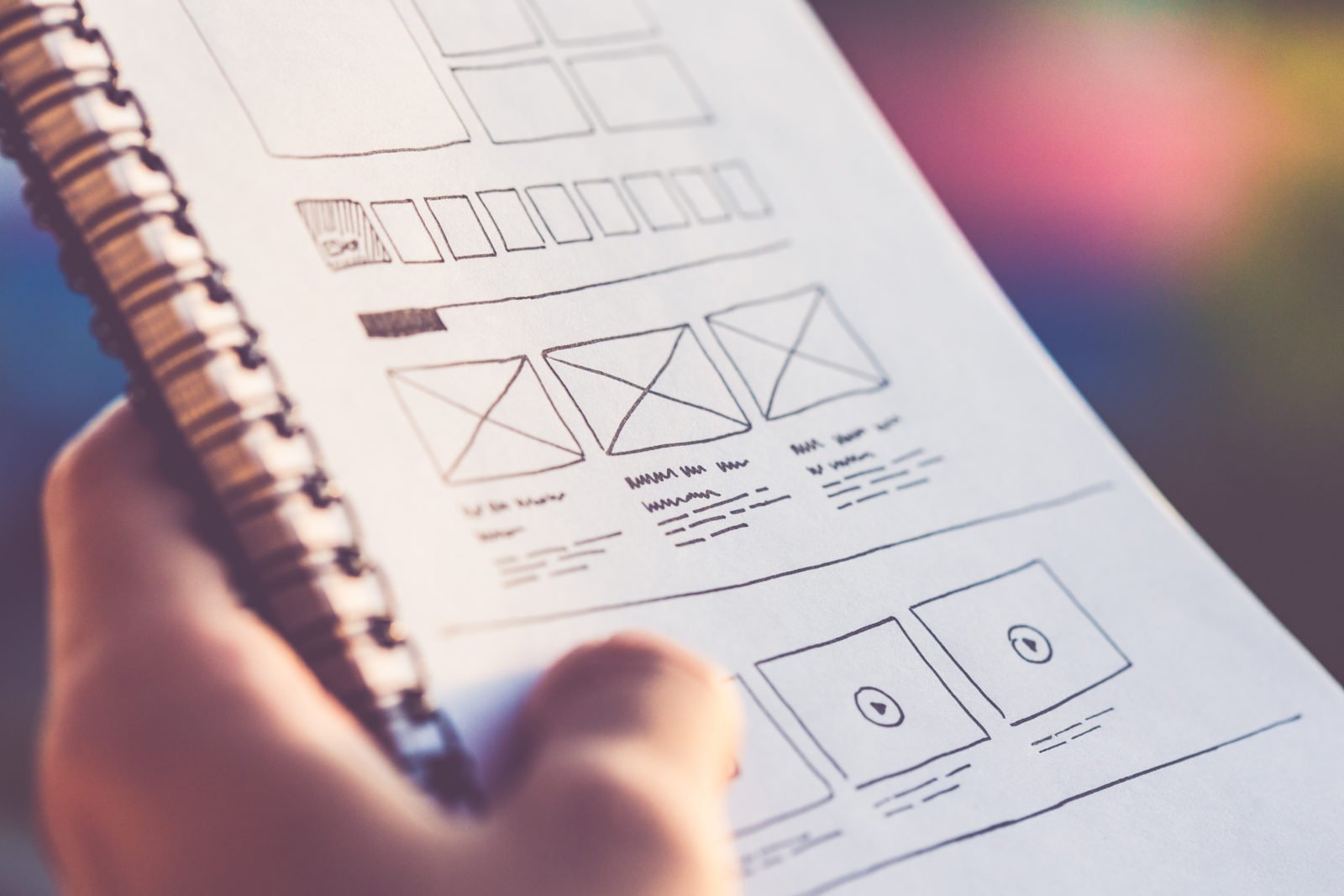 There are lots of website builders out there, but few of them are made especially for nonprofits. That's why we're thrilled to announce the release of Neon Websites, our all-new website design platform built exclusively for charitable organizations.
Here's a little bit more about the newest member of the Neon One platform.
What Is Neon Websites?
This website design tool includes all the features you need to build and manage a nonprofit website. Its intuitive interface and drag-and-drop design functionality mean anyone can create a beautiful website, even if they don't have design or coding experience. It's simple enough that you can build a new website in a few hours, and it's powerful and versatile enough to support your unique mission, brand, and content needs.
Is your website ready for an upgrade? Take our Website Optimization Assessment to find out!
Why Use Neon Websites?
One of the most invaluable resources for nonprofit professionals is time. Our goal was to create a platform that made building a website quick and easy without compromising on important functionality. We asked Jocelyn Niles, Manager of Programs & Member Engagement at the New York State Dispute Resolution Association, for her thoughts about the new system: "It was a very quick process!" she said. "We got our new website built, designed, and launched within a month."
That's our goal for everyone who uses Neon Websites! Each feature in the platform is designed to make creating a website a simple and enjoyable process—whether you're a beginner or a seasoned web developer. Here are a few tools you might enjoy:
Website Design Templates
Building a website from scratch can be intimidating, especially if you've never done it before. And it takes longer, too! That's why Neon Websites includes website templates made specifically for mission-driven organizations. This opens up three design options for everyone—no matter their skill level—including:
Easy: Simply choose a template you like and start building your site. This is the fastest and easiest option.
Intermediate: Choose your preferred template, then customize your site with our color-picker tool, catalog of images, and other design tools.
Advanced: Let your creativity shine by building your website without the use of any templates.
These templates are easy to update, too, whether you're building new pages or updating existing ones. "We feel confident using the Neon Websites platform," Niles commented. "We can make corrections to pages and easily go in and update content whenever we need."
Whether you're looking for a fast, easy website build or prefer to build your site from the ground up, Neon Websites has the tools you need.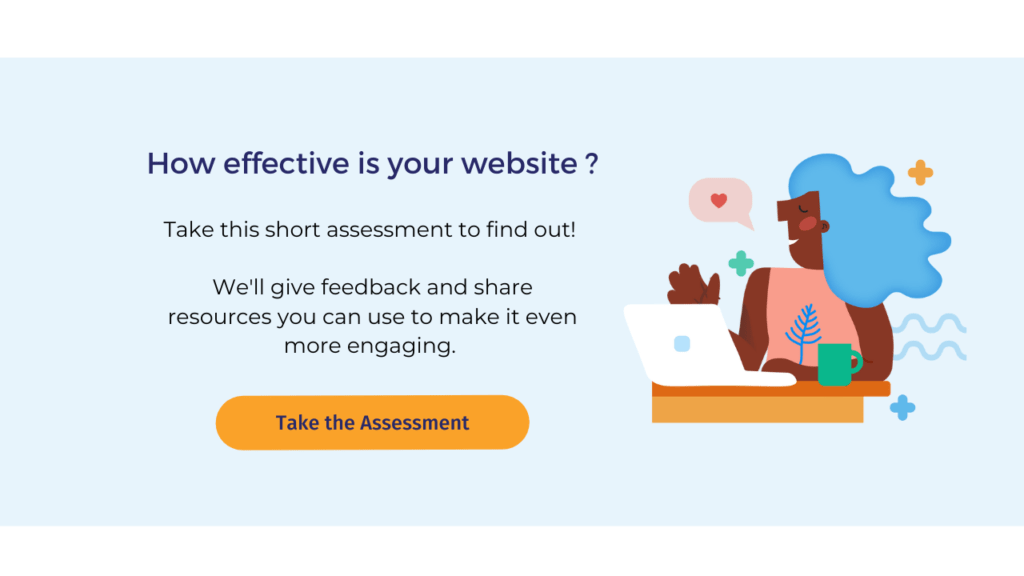 Image Library
Great imagery will catch your site visitors' attention and help them connect with your cause. But finding the perfect images is one of the most time-consuming parts of building a website.
Instead of browsing through multiple different image libraries, checking attribution requirements, downloading and uploading them, and manually adding them to each page, you can use Neon Websites' in-platform image library. You can search thousands of images and design elements and add them to your site without ever opening another tab in your internet browser.
Personalization Tools
You personalize your appeals, thank-you messaging, and donor communications. With Neon Websites, you can personalize your website, too. Here are three ways you can use Neon Websites to give your site visitors an experience that feels special.
Create unique experiences for different dates or times: You can show your site visitors different content or design elements on specific dates or timeframes. If you launch a GivingTuesday campaign, for example, you could change your site's color scheme and interactive elements for the big event, then revert back to your normal design the following day.
Show different content based on a visitor's location: You may occasionally find that not all of your site content is relevant to your more far-flung visitors. Use this type of personalization to show different types of content to your visitors based on their location. A classic example of this is showing visitors in your area information about an in-person event on your homepage and showing your standard site content to visitors outside your service area.
Deliver different content based on past visits: Many people will visit your website multiple times before deciding to support your work. You can show them different content each time they visit your site, whether it's their first time or their tenth. Taking this approach gives you the opportunity to make new visitors feel special and educate repeat visitors about your work, programs, campaigns, and outcomes.
You can easily create personalized experiences for your visitors in Neon Websites without any coding! It's a great way to make your audience feel connected to your cause without spending hours building, publishing, and replacing pages on your site.
Simplified Upkeep
Staying on top of your security certifications, software updates, and site backups is important, but it can also be time-consuming. Neon Websites will guide you through the process of getting your security certificate—it just takes a few minutes! We'll automatically manage updates and backups so you can spend your time where it's most valuable.
See Even More Neon Websites Features
These are just a few of the time-saving features included in Neon Websites. Since Neon Websites is part of our larger platform, existing Neon One clients can manage their CRM, website, and other activities all from a single login process. If you're a current Neon CRM user, your event and fundraising data will automatically update in real time on your website, which is a valuable way to save time while giving your visitors important information.
You can check out all the other tools in this self-guided tour of the platform! It's a great way to get a feel for how these tools will work for you.
Is Neon Websites Right for You?
Your website is the cornerstone of your online presence. It's where people go to learn more about you, support your cause, and get updates about how their time and donations have made an impact on your community. That's why it's important to have a website platform that:
Is built with nonprofit organizations in mind
Is easy to use regardless of experience level
Makes it easy to change or update your site
Includes time-saving tools and features
Gives you the tools to create an engaging, effective website
If you're looking for a website platform built specifically for mission-driven organizations, we'd love to show you how Neon Websites can work for you.
You're Invited to Tour Neon Websites
Get an insider's look at how Neon Websites can work for you—no sales call required. Our regular group demos are a great way to see all of the tools and features included in the platform in a low-pressure setting. Group demos happen regularly; find a day that works for you!
Join the discussion in our Slack channel on connected fundraising