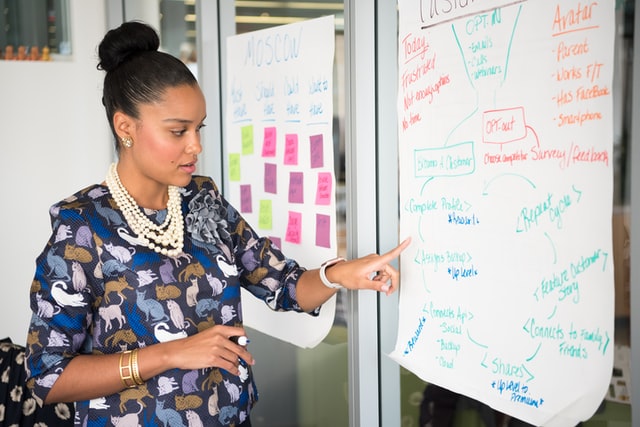 Nonprofits need the best and that's why we turn to Neon One's ecosystem of partners for expert advice. Today we're hearing from Nikki McCord, who sheds light on how to make the most of a new board member for your nonprofit board of directors.
Many boards don't take the time to announce to the community their new nonprofit board of directors.
One way to show the value of your board directors and signal to your community your commitment to diversity is to announce your new directors publicly.
Boards spend a lot of time recruiting the directors who are the best fit for the organization, but they don't take the time to make a public statement about these new additions. This simple step of announcing a new director makes these new volunteers feel valued and allows you to remind the community of your mission and goals.
What to Include in Your Nonprofit Board of Directors Announcement
Many times organizations don't announce their board directors because they simply don't know what to say.
Your board announcement should begin with your board's mission and what you seek to accomplish in the short term.
An Example Intro for a Nonprofit Board of Directors Announcement
"The mission of Meals on Wheels is to empower local community programs to improve the health and quality of life of the seniors they serve so that no one is left hungry or isolated. We are excited to welcome our new board directors who will help us accomplish our goal of raising $1M for our commercial kitchen remodel capital campaign project."
This reminds your reader of your mission, information about your goals, and the new directors on your board who will help you meet your goal.
Announce your new board directors by providing a picture and giving an overview of their career and community service history as well as a fun fact or interesting detail.
If you're feeling more ambitious and want to hold your directors and organization more accountable, describe how the new directors will help you meet your goal. For example, "Tamika Gordon, a local architect who, as a board director, assisted the YWCA with their capital campaign in the past, will advise Meals on Wheels in their selection process of a qualified and creative general contractor."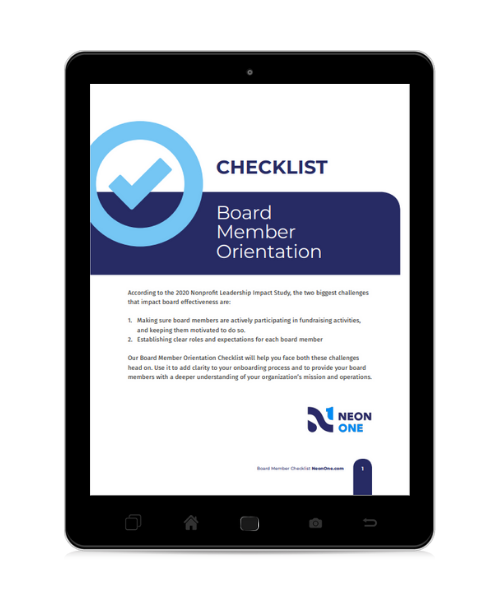 Don't forget about new board member orientation!
Use this checklist to make sure your new board members are properly onboarded and set up for success.
Where to Broadcast Your New Nonprofit Board of Directors
Broadcast your new directors for a month prior to their first board meeting.
Strategically place your announcement in places you want to influence, like in the trade organizations of the professions of the new board directors.
Using Social Media
Because Meals on Wheels will be hiring a general contractor in the future, ask the local chapter of the Associated General Contractors to share your announcement on Facebook.
Tweet your board announcement and add the hashtags #diversity #women to highlight the diversity of your new board directors.
Use social media to communicate facts about your new directors, your organization, and your short-term goals for the entire month of their board appointment.
Why It Matters
Broadcasting your new board directors over different social media channels for an entire month is a lot of work for many volunteers. But, because they are volunteers and are giving of themselves, your organization should be willing to provide extra recognition to the contributions of your board directors.
It is crucial to make your board directors feel valued in a meaningful way and doesn't feel hollow. Additionally, it is vital to continue checking in with your community and reminding them of the excellent work you're doing every day.
Neon One Tip: The Executive Reports feature in Neon CRM comes with a number of built-in reports like "Effectiveness Over Time" and Income Analysis" that are great for updating your board.

Learn More About Neon CRM
How to Highlight & Communicate the Importance of Diversity
Be intentional about highlighting your commitment to diversity by showing the world your new directors reflect the diversity of your community. Remind the community that your organization is embarking on a new short-term goal.
Your next donor could be an Asian man who sees himself in the Asian woman who has just been appointed to your board. You may gain an in-kind donation of supplies for the new kitchen from a local restaurant that is closing its doors.
Your next contractor could be a minority-owned business that would not have known about your capital campaign project if you had not asked the local trade association to post the announcement on their Facebook page.
You never know where your next donor or professional connection will come from. It could even come from encouraging your board members and board of directors to fundraise.
Announcing your board directors and your goals is a great way to get in front of a new audience to spread your message.
---
For more information on board governance and board diversity, check out the blog and follow along on Twitter. Nikki McCord is the founder of McCord Consulting Group, the only choice for organizations looking to energize, innovate, and diversify their Board of Directors.
Join the discussion in our Slack channel on connected fundraising