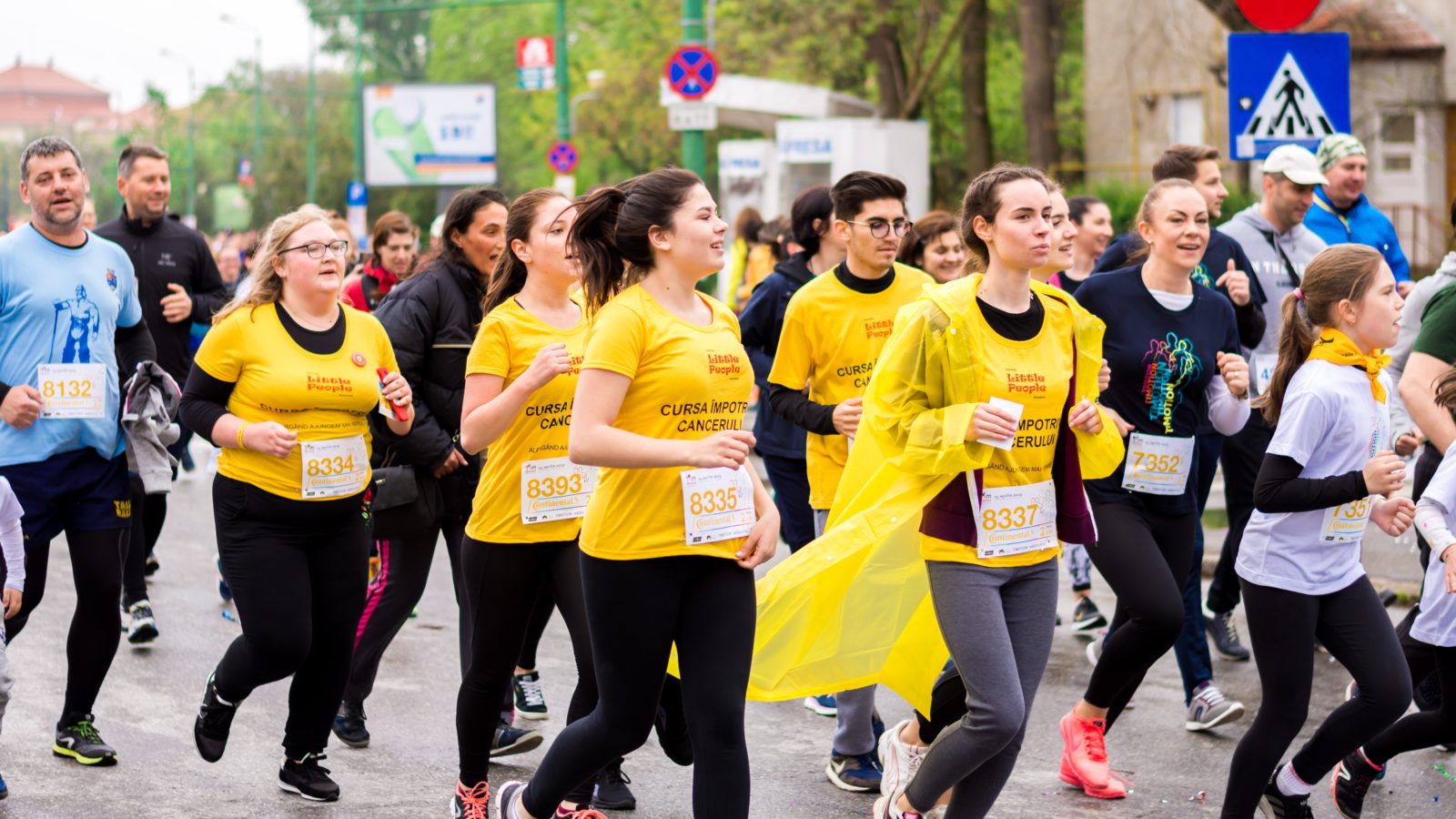 During Neon One's 2022 Generosity Xchange conference, we had the pleasure of hosting an expert seminar from Josh Kelly, PR Manager at Bonfire, a free online platform where anyone can design, sell, and buy custom products. In his presentation titled "What Are Supporters Wearing?" Josh shared all the latest trends in fundraising and nonprofit apparel.
Bonfire was founded in 2012 as an easy solution for communities to fundraise online with custom t-shirts. Since then, the company has worked with over 10,000 nonprofits to help them raise money for causes they care about. Bonfire was also a generous sponsor of Generosity Xchange 2022!
If your nonprofit is looking to raise money through customized merch, keep reading to find out what types of products supporters are excited about and how preferred product types vary from state to state.
A Look Back: 2018 Nonprofit Apparel Trends
Josh began his talk by looking back at Bonfire's apparel trend data from 2018. He noted that this data allows us to get a snapshot of how nonprofit apparel was playing out in a pre-pandemic environment and to get an idea of how things have changed—or, in some cases, haven't changed—since COVID-19.
In 2018, according to Bonfire's data, black t-shirts were far and away the most popular nonprofit apparel item, being anywhere from two to three times more popular than any other product. Josh noted that the color black is popular in part due to its versatility, saying that black "works with so many different designs; even when you're adding color, or you're just doing white and you're kind of mixing things."
When it came to alternatives to the standard black t-shirt, Josh noted that pullover hoodies, long sleeve tees, tank tops, crewneck sweatshirts, v-necks, and baseball tees were the most popular choices. When it came to colors, darker options reigned supreme: Dark and heather grays as well as dark blues were widely popular alternatives to the standard black.
But Josh didn't stop there. He also dug into state-by-state data, which revealed some interesting regional trends. Here are few that he mentioned:
In 26 out of 50 states, the pullover hoodie was the most popular alternative to black t-shirts. In another 18 states, the long sleeve tee was the most popular alternative.
The most popular colors for pullover hoodies were black, sport gray, and heather.
Alaska was the only state that didn't have a black hoodie as a top-three alternative. As Josh put it, "If I was there, and it was the dark time of year and it's really cold out, the last thing I'd want to do is wear black."
Rhode Island was the other exception; it was the only state that chose pink as their top color.
Mississippi and Florida loved v-neck shirts, and both preferred the same colors: Midnight Navy, Dark Heather Gray, and Turquoise.
Kansas was the only state that chose the baseball tee as its number one alternative. But their top color choices—Vintage Navy and Royal Blue—point to the reason why: a deep and abiding love for their baseball team, the Kansas City Royals.
Finally, tank tops were only a top-three choice in two states: Arizona and Hawaii. As the Bonfire team dug into the data, they saw above average tank top sales in a number of cold weather states as well as an above average number of long sleeve tee sales in warm weather states. Geography isn't always destiny!
Nonprofit Apparel Trends in 2022
Four years, two presidents, and one global pandemic later, how have nonprofit apparel trends changed? According to Josh and the team at Bonfire, many of the fundamental trends have remained unchanged, but there are some notable new trends that are likely tied to the changing nature of work since 2020.
First up, the black t-shirt: it's still number one. Josh stated that black is more than two times more likely to be picked than any other color, and t-shirts are five to nearly six times more popular than any other apparel item. He noted that conversations will sometimes arise wherein people question whether people still want t-shirts as a swag item. His answer, backed by data, is a resounding "yes."
But Josh also observed that many nonprofits are starting to include additional options beyond the traditional black. Adding a different color option, or even something like a tie dye variant, can help draw in people who are looking to stand out with their apparel choice. By offering both, your nonprofit can raise more.
When taking a look at the state-by-state data, more interesting trends emerge. Here were Josh's big state-level takeaways:
The most popular choices have grown even more popular. The pullover hoodie went from the favorite black t-shirt alternative in 26 states to 31. The most popular hoodie colors were black, sport gray, and dark heather, with dark blues becoming slightly less popular.
People are selecting colder weather clothing. Many of the states that previously listed crewneck sweaters as their most popular alternative are now selecting pullover hoodies. Similarly, the states that selected long sleeve tees are now choosing crewneck sweaters.
The tank tops and v-necks that were more popular in 2018 are less popular overall. The only state that still had a tank top listed as a top alternative was Hawaii.
The move to colder weather clothing is possibly tied to the rise of working from home. Josh hypothesized that fewer people traveling to the office was responsible for the decline in warm weather clothing and the increase in hoodies and crewneck sweaters that people prefer when working from a home office.
In Alabama, comfort color t-shirts very nearly dethroned black tees as the state's most popular item! Alabama was also the only state where the overall top color choice was white. Josh hypothesized that these trends were due to the local prominence of sorority and fraternity cultures where comfort colors are popular.
In the overall color rankings, white has moved up to become the second most popular color choice after black.
Josh also dove into nonprofit-specific data to see if the products nonprofits were offering diverged at all from overall trends—and he found that they weren't! Nonprofit apparel trends are in line with the overall merchandise trends observed amongst all Bonfire customers.
This was good, he observed, because it meant that nonprofits were doing a good job of offering the kinds of apparel that their supporters want to purchase. Lest everyone think that anything other than a black t-shirt will be doomed to failure, he also pointed out that this wasn't the case at all.
"There are people that are bucking the trends and still having wonderful, wonderful success," he said.
Bonfire Case Study: American Childhood Cancer Organization
Finally, Josh offered a case study from one of Bonfire's clients, the American Childhood Cancer Organization (ACCO), that highlighted how a creative approach to merch design and commitment to incorporating supporter feedback can lead to fantastic results.
The ACCO is the oldest and largest grassroots childhood cancer nonprofit in the country. September is childhood cancer awareness month, and the ACCO worked with Bonfire to revamp the products they were offering for a September peer-to-peer fundraiser.
Previously, the ACCO had offered shirts in two different colors (yellow and blue) that included every name of a child who was battling or, sadly, had passed away from cancer in the past year. As Josh put it, this fundraiser had raised about $12-14,000 for the organization, but required "a lot, a lot, a lot" of work for them to pull off.
The ACCO worked with Bonfire to simplify the design and created templatized design, housed on the Bonfire website, that allowed supporters to customize their product with the name of the child that their "team" for the peer-to-peer event was supporting.
This design was offered on more than just t-shirts. After working with Bonfire to look at a wide swath of sample items, the ACCO decided to make the design available with nine different apparel types and a total of four different colors. Individuals who launched their own fundraisers could choose which items in which colors their specific fundraiser would offer.
The peer-to-peer event was a smashing success, raising $70,000 from over 7,000 different supporters across 873 individual fundraisers.
"The big anecdotal evidence that [the ACCO] got here was that people love this opportunity to have all of these different apparel designs and options to kind of choose and customize and make it their own," said Josh.
"Here's a case where the nonprofit had a really strong vision of what they wanted to do, what the design kind of direction they wanted to go in was, and how on-brand they wanted their colors to be," he continued, attributing the overall success of the campaign to how the ACCO listened to what their supporters were asking of them and stepping up to offer a more personalized experience.
The black t-shirt may reign supreme, but Josh highlighted this particular case to illustrate how an innovative, feedback-driven campaign can enjoy great success with nary a black tee in sight.
When Creating Merch, Spotlight Your Brand
In his closing remarks, one of the topics Josh covered was the importance of staying true to your nonprofit's brand when designing and choosing merchandise. If the overall trends suggest a color, for example, that is off-brand, your nonprofit shouldn't feel pressured to choose what's trendy over your organization's identity.
"If you want to have a yellow t-shirt, because that's part of the brand image, you … shouldn't steer away from that," said Josh. "That's part of what makes your mission and your organization important."
If your nonprofit is looking to refresh its brand identity, we're here to help! Neon One's Better Branding for Nonprofits ebook is chock full of tips and insights to help your team build a brand that better meets the mission and needs of your organization.
Join the discussion in our Slack channel on connected fundraising