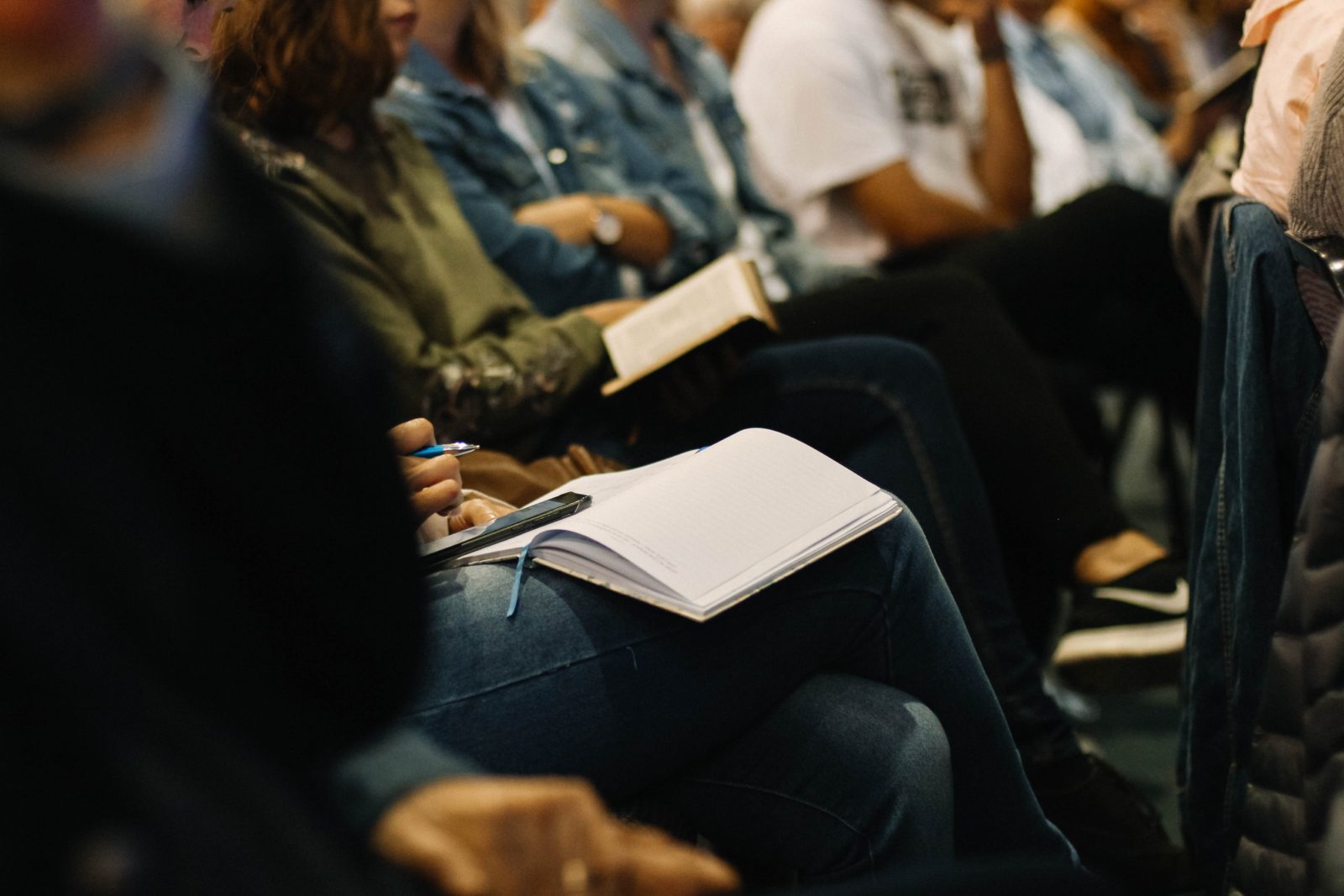 Nonprofit conferences are a great opportunity for industry professionals to hone their skills, network with their peers, and learn innovative new strategies to help their organizations thrive.
Nonprofit conferences can feature a variety of topics, like fundraising, marketing, nonprofit tech, and leadership. Here are 10 nonprofit conferences in 2023 and 2024 you shouldn't miss!
If you're thinking to yourself "I can't make all those conferences," you're probably right. But even if you have to skip most of them due to time and cost, we advise you to find at least a couple to attend. The information and connections you bring back will be worth the time and money spent.
Here's a little bit more information on each of these conferences, including what they cover, how much they cost, and where you can register.
1. Generosity Xchange
Date: October 11-12, 2023
Location: Virtual
Website: www.neonone.com/resources/generosity-xchange-conference/
Who Should Attend: Nonprofit fundraisers, marketers, leaders, and professionals of all career levels.
Generosity Xchange is a two-day virtual conference hosted by Neon One. The conference presents a great opportunity for fundraisers across the nonprofit industry to hear from thought leaders and Neon One experts, network with other nonprofit professionals, and hone their fundraising skills!
Generosity Xchange 2023 will feature sessions from Mallory Erickson, CEO and Founder of Mallory Erickson Coaching; Rachel D'Souza, Founder and Principal, Gladiator Consulting; and Michelle Muri, Founder of Freedom Conspiracy and Host of The Ethical Rainmaker Podcast, among many others
The conference also features lots of opportunities to get an insider's look at Neon One's suite of software tools, including hands-on workshops and how-tos for Neon One clients, as well as the presentation of Neon One's annual Changemaker Awards.
Whether you're searching for industry best practices and inspiration, looking to connect with other fundraisers, or are on the hunt for practical tips leveraging the tools in your Neon One account, you'll find exactly what you're looking for at Generosity Xchange.
Cost: Tickets are free!
How to Register: You can register for Generosity Xchange 2023 here or by clicking the button below.
2. Nonprofit Marketing Summit
Date: August 22-24, 2023
Location: Virtual
Website: www.nonprofitmarketingsummit.org/
Who Should Attend: Nonprofit fundraisers, marketers, social media managers—really, anyone looking to build relationships with their donors both online and off
The Nonprofit Marketing Summit is a 100% virtual conference that happens twice a year and focuses on the latest and greatest digital strategies in nonprofit marketing and fundraising. Their latest iteration, titled "Radical Impact" will bring together over 25,000 nonprofit professionals across three days and 75+ high-impact sessions to provide them with actionable next steps in their fundraising and marketing efforts.
The conference is designed to be a lean, mean, digital best practices machine, which makes it a great fit for nonprofit pros looking to hone their skills, but maybe not a great fit for those looking to build their professional network. If you attend, be ready to pay attention and take good notes. While general admission is free, attendees would need to purchase a VIP Pass in order to obtain session recordings.
Cost: General admission is free. There are also VIP tickets available for Radical Impact that come with all session recordings and session notes, custom slides and speaker content, a bonus marketing strategy from Community Boost, additional CFRE credits, and (most importantly) a free t-shirt! VIP Tickets cost $497, but are currently available with a $200 discount that brings the price down to $297.
How to Register: You can register for the conference here.
3. Cause Camp
Date: September 14-15, 2023
Location: Huron, Ohio, Sawmill Creek Resort, and Virtual
Website: www.cause.camp/
Who Should Attend: Nonprofit professionals, fundraisers, and leaders, especially those from smaller nonprofits without a large travel budget
Cause Camp is an industry conference where nonprofit leaders and professionals from across the globe can meet and learn from industry experts. The goal of the conference is not only to inspire attendees but to equip them with real solutions that they can bring back to their home organizations. The theme of the 2023 Cause Camp conference is "Lessons in Building Momentum."
Not only is Cause Camp a slightly more intimate conference—usually sporting a few hundred attendees instead of a few thousand—but it's notable for its relative affordability. If you belong to a smaller nonprofit and are looking to attend an in-person conference in 2023, Cause Camp might be your best bet. All attendees, both virtual and in-person, will receive access to session recordings.
Cost: Passes are currently listed on the Cause Camp website at $375 for one person and $1,200 for a group of four. You can also add individual tickets for the event's kickoff party at Sawmill Creek Resort for $45 per person.
How to Register: Click here to register.
4. TNPA Leadership Summit
Date: September 19-23, 2023
Location: Washington, D.C.
Website: www.tnpa.org/summit2023/
Who Should Attend: Senior nonprofit leaders with 15+ years experience, a title of Vice President (or equivalent) and higher, or other distinguishing experience.
The Nonprofit Alliance (TNPA) Leadership Summit is a conference where senior nonprofit leaders come together to envision what is possible for the nonprofit industry sector as a whole. The conference favors networking opportunities over speaker-led sessions and utilizes the "Liberating Structures" facilitation technique to spark conversation and empower innovation.
As this is a smaller conference aimed at senior leaders and designed around networking and visioning, there are fewer spots available than at many other conferences. Attendance at the 2023 Leadership Summit is restricted to TNPA members and invited guests, and seating will be capped at 150 attendees.
Cost: 2023 prices have not been released yet. 2022 prices ranged from $395 to $625. TNPA members receive a discount.
How to Register: 2023 registration hasn't opened yet.
5. The Nonprofit Social Media Summit
Date: November 2023
Location: Virtual
Website: www.neonone.com
Who Should Attend: nonprofit marketers and social media gurus
The Nonprofit Social Media Summit is the brainchild of Julia Campbell, author of "Storytelling in the Digital Age: A Guide for Nonprofits" and "How to Build and Mobilize a Social Media Community for Your Nonprofit in 90 Days." This two-day event is a great opportunity for both seasoned nonprofit social media pros and marketing newbies to learn cutting-edge strategies and hone your marketing skills.
The 2022 summit featured a tutorial on Reels directly from Meta employees, a session on building an audience on TikTok, and a series of "flash sessions:" 6-minute talks on everything from cryptocurrency to social media accessibility. The event also featured two keynotes, one from Afua Bruce and Amy Sample Ward, co-authors of "The Tech That Comes Next: How Changemakers, Philanthropists, and Technologists Can Build an Equitable World"; and a second by Lisa Mae Brunson, CEO of Wonder Woman Tech.
In 2022, there were two options for attending summit. The first was a free general admission ticket that included access to all live keynotes, sessions, workshops, and networking events. The second was a $199 VIP ticket, which includes links to recorded sessions and slide decks, plus a ticket to a live training session with Julia to help plan your 2023 social media marketing calendar.
Cost: 2023 ticket prices have not been released yet. In 2022, general admission was free, while VIP tickets cost $199.
How to Register: Registration for the 2023 social media summit isn't open yet. in the meantime, check out these key takeaways from the 2022 summit!
6. Nonprofit Technology Conference (NTC)
Date: March 13-15, 2024
Location: Portland, OR, and virtual
Website: www.nten.org/gather
Who Should Attend: Nonprofit fundraisers who are interested in how technology is changing philanthropy
The annual Nonprofit Technology Conference (NTC) is hosted by the Nonprofit Technology Enterprise Network (NTEN) and is considered one of the premier nonprofit technology events in the industry. The conference features the latest nonprofit technology best practices as well as networking opportunities. NTC is designed for all roles in nonprofit technology, from board members and staff to volunteers, consultants, and vendors.
While the 2024 agenda and speaker roll have not yet beet released, the 2023 conference featured over 170 individual sessions on nonprofit technology and related topics like marketing, leadership, IT, and (of course) fundraising. The NTC also hosted breakout spaces to discuss and share new ideas, opportunities to network with your peers across the industry, and a focus on pursuing equity in the nonprofit technology space through features like racial affinity spaces and special attention paid to accessibility. The 2023 NTC keynote speakers were Mesiah Burciaga-Hameed, Chair of Native Land; Evan Greer, Director of Fight for the Future; and Dr. Safiya Umoja Noble, Professor of Gender Studies and African American Studies at UCLA.
Based on 2023 tickets and packages, NTC Attendees in 2023 will be able to choose to attend the conference in person, or they can choose to attend virtually. Both types of attendees will be able to access live virtual sessions, but in-person attendees will have access to an additional sessions in Portland only. All attendees will also be able to attend keynote speeches and networking opportunities, while enjoying access to virtual session recordings for three months following the event.
Cost: 2024 ticket prices have not yet been released, but NTEN members receive discounted ticket prices for NTC. In 2023, early ticket prices for NTEN members ranged from $350 for virtual tickets to $649 for in-person, while non-members could purchase in-person tickets for $949 and virtual tickets for $650. "last minute" tickets prices for NTEN members were $749 for in-person and $400 virtual; the "last minute" ticket prices for non-members were $1,049 for in-person and $700 for virtual.
How to Register: Registration for 2024 is not yet open.
7. AFP ICON
Date: April 7-9, 2024
Location: Toronto, ON
Website: www.afpicon.com/
Who Should Attend: Nonprofit fundraisers, development directors, and anyone else looking to understand established and emerging nonprofit best practices
Every year, the Association for Fundraising Professionals' AFP ICON conference welcomes thousands of fundraisers from all over the globe to learn more about the latest fundraising trends and best practices.
The agenda for AFP ICON 2024 is still TBD. Looking back at 2023, the conference featured over 100 panels dedicated to nonprofit best practices—with free post-conference recordings—as well as an impressive sponsor exhibition hall filled with nonprofit technology providers, consultants, and other companies that serve the industry. The conference also boasted an an opening keynote from ballerina, author, philanthropist Misty Copeland and a closing keynote from legendary chef and TV personality Emeril Lagasse, Founder of the Emeril Lagasse Foundation.
If you're a professional fundraiser, AFP ICON is your marquee event. AFP ICON is known for its parties and networking opportunities, so fundraisers looking to broaden their connections will have plenty of chances to connect.
Cost: 2024 ticket prices are not yet available. In 2023, pre-conference ticket rates for AFP members ranged from $449 to $1,699 depending on the size of your nonprofit, your membership level, and when you bought your tickets. Pre-conference prices for non-members, meanwhile, ranged from $2,049 to $2,299. The "on-site" ticket prices ranged from $499 to $2,099 for AFP members; for non-members, the "on-site" price was $2,799.
How to Register: Registration for AFP ICON 2024 has yet to open.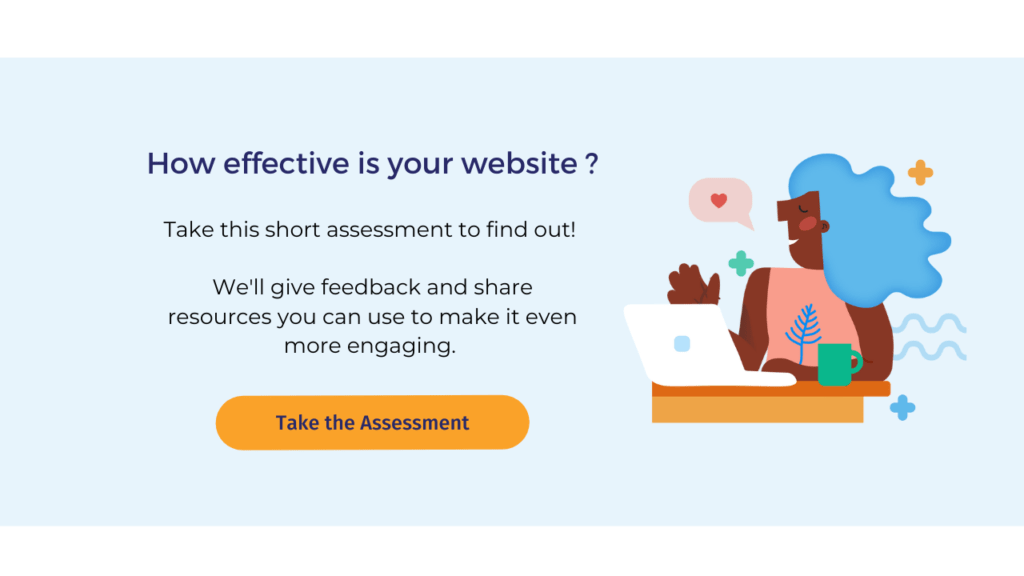 8. Engage For Good
Date: May 14-16, 2024
Location: Minneapolis, MI
Website: www.engageforgood.com/conference/
Who Should Attend: Nonprofit and social impact leaders, including those working in marketing, program development, and human resources
Engage for Good is an annual multi-day conference where leaders in the nonprofit and corporate social impact sectors can meet, network, and learn about the latest strategies, best practices, and trends in the social impact space. In addition to expert speakers and interactive breakouts, attendees will also gain access to important data and benchmarking to help them guide their organizations into the future.
The conference also includes two experiences available at an additional cost. One is a summit for nonprofit and/or corporate leaders (two sessions will be offered), and the other a workshop on successful relationship building for nonprofit corporate development executives. While the conference has yet to announce it's speaker lineup for 2024, you can check out a full list of the 2023 Engage for Good speakers here!
Cost: Engage for Good had yet to announce tickets prices for 2024. Prices for the 2023 conference ranged from $1,095 to $1,445 for members and $1,345 to $1,595 for non-members. Tickets to the Nonprofit Corporate Alliance Sales Workshop and the Senior Leadership Summits ranged from $445 to $545 for members and $495 to $595 for non-members. "Early Bird" prices for both members and non-members were available with "Standard" rates applying afterward and "Last Chance" prices available for last-minute attendees.
How to Register: Registration will open in winter 2024.
9. Good Tech Fest
Date: TBD
Location: Washington, D.C. & Virtual
Website: www.goodtechfest.com/
Who Should Attend: Data science, product management, fundraising, philanthropic, and technology professionals.
Good Tech Fest is a conference for professionals in the nonprofit, social impact, and government spaces who are seeking to create an impact with technology. Individual sessions at Good Tech Fest cover topics like machine learning tools, equity issues in tech, crypto philanthropy, and more. This is a great conference for technology professionals looking to develop their skills and capture the bigger picture of how data and technology can make a difference in the world.
The 2023 Good Tech Fest was a hybrid event combining in-person and virtual sessions. The in-person portion of the event was held at the Line Hotel in Washington D.C. from May 1 through May 3. Beginning on the May 3 and continuing through May 4, over 100 virtual virtual workshops were held. Both in-person and virtual attendees receive recordings of all sessions held both live and virtually. If you're interested in networking opportunities, the in-person option is for you in 2024.
Cost: Ticket prices for Good Tech Fest 2024 are not yet available. In 2023, Early Bird Prices for in-person tickets were $600 for nonprofit professionals and $800 for private section and foundation professionals. Virtual tickets were available for $99, with a discounted price ($49) for attendees located in the Global South.
How to Register: Registration for Good Tech Fest 2024 hasn't opened yet.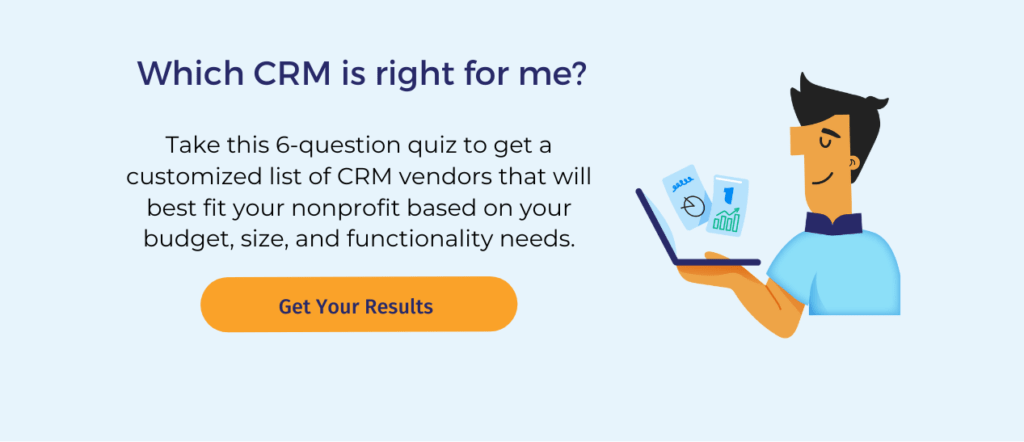 10. Bridge Conference
Date: TBD (2023 dates were August 2-4
Location: TBD (The 2023 was conference was held in National Harbor, MD, at the Gaylord National Hotel & Convention Center)
Website: www.bridgeconf.org/
Who Should Attend: Nonprofit fundraisers and direct marketers, communicators, executives, and supplier partners
"Bridge Conference" is actually short for "the Bridge to Integrated Marketing & Fundraising Conference." It's a co-production between the Association of Fundraising Professionals, Washington, DC Metro Area Chapter (AFP DC) and the Direct Marketing Association of Washington (DMAW). The purpose of this three-day conference is to, you guessed it, bridge the gap between marketing and fundraising and help nonprofit organizations thrive.
Details for the 2024 conference have yet to be released. The theme for the 2023 Bridge conference was "Amplified," with the tagline "Learn how to turn up the volume on your fundraising and marketing." The conference featured over 90 breakout sessions with expert speakers designed to give attendees the top cutting-edge strategies in marketing and fundraising, with plenty of opportunities for attendees to meet, network, and share their own successes and lessons learned.
For those looking to upgrade their organization's tech stack, suppliers and vendors are in attendance who can work with nonprofits to improve their fundraising and marketing efforts.
Cost: 2024 prices are still TBD. 2023 prices for the Bridge Conference ranged from $625 to $875 for members (AFP DC, DMAW, DMFA & TNPA) and $730 to $980 for non-members. Professionals with less than 3 years in the nonprofit fundraising-marketing sector were able to access "Young Professionals" tickets for $420. Lastly, there are "Exhibit Hall Only" passes available to members and non-members alike for $275. There were also a limited number of discounted registrations ($400) for nonprofits with total revenues under $1,000,000 that were granted on a first-come, first-served basis. In 2023, the application was as follows: To apply for one of those registrations, organization's email page 1 of their 990 to [email protected].
How to Register: Registration for 2024 has yet to open.
Join us for Generosity Xchange 2023
Generosity Xchange is a free virtual two-day conference hosted by Neon One where nonprofit professionals of all sectors, organization sizes, and experience levels can learn more about nonprofit industry best practices and get inspiration for their next campaign. The 2023 conference will be held October 11-12 with speakers and presenters including Michelle Muri, Rachel D'Souza, Mallory Erickson, Meena Das, and many more!
Are you excited? We sure are! Just click the button below to register. We can't wait to see you there!
Join the discussion in our Slack channel on connected fundraising