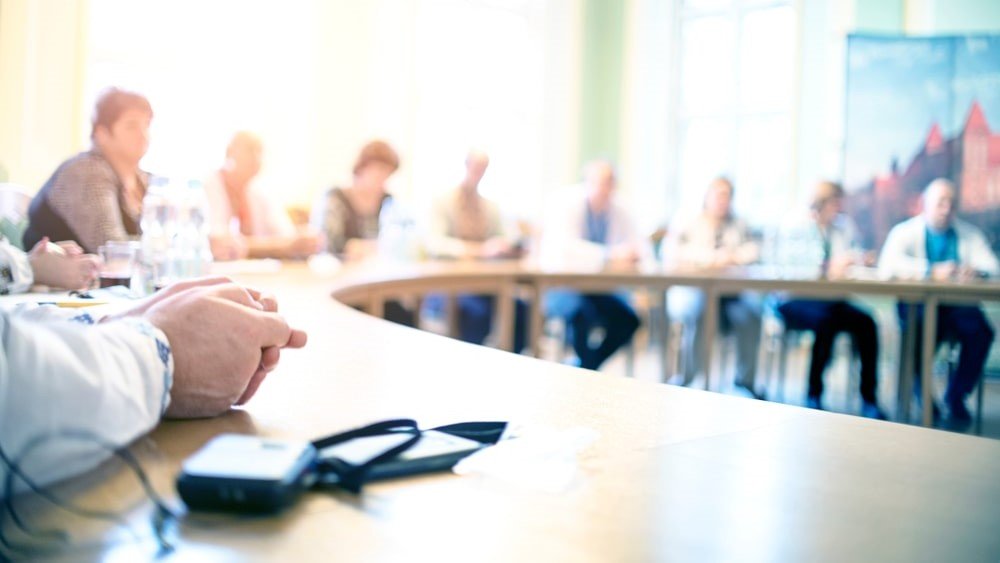 A big part of being a nonprofit leader is creating and maintaining a fruitful relationship with your board. And when it comes to creating a nonprofit business plan for your organization, that's a task that generally falls to the board—a situation that can create a big disconnect between what you need and what you actually get.
The best way to manage this disconnect is to deconstruct the plan and understand it piece-by-piece. That way, you will know what decisions your board is making and can provide them with the data that will guide them to the right ones.
Your Responsibilities In a Nonprofit Business Plan
A nonprofit business plan is typically the responsibility of your board, but as the person in charge of implementing it, you'll need insight. To make it easier, we've organized the components of a nonprofit business plan into three categories based on your responsibilities:
Board Support and Guidance
Vision and Values Alignment
Financial and Resource Planning
Executive Summary: A brief overview of the nonprofit's mission, goals, and strategies.

Organizational Overview: Background information on the nonprofit's history, structure, and key personnel.

Mission statement: Clear statement of the nonprofit's purpose, future aspirations, and guiding principles.
Programs and Services: Description of the nonprofit's activities and how they align with its mission.

Strategic Goals and Objectives: Specific and measurable targets the nonprofit aims to achieve.

Marketing and Communications: Strategies for promoting the nonprofit's mission and engaging stakeholders.
Evaluation and Impact Measurement: Methods for assessing the effectiveness and impact of nonprofit programs.

Fundraising and Development: Plans for generating financial resources to support the nonprofit's activities.

Financial Management: Summary of the nonprofit's financial situation, including budgeting and accounting practices.
Creating Common Ground Based on Organizational Principles
Unless you're a founding member of your organization, the first three parts of a nonprofit business plan–the ones that fall under "Board Support and Guidance"— will likely pre-date your leadership. That's because they define the nonprofit's purpose in the first place. The executive summary, organizational overview, and mission statement were likely voted on by your board and established at the nonprofit's inception.
That's good news for you because it also gives you a set of guiding principles on which you can base your board communication. The input you send back will be well-received if you can connect it to the organization's mission. Let's look at the Red Cross mission statement as an example.
The American Red Cross prevents and alleviates human suffering in the face of emergencies by mobilizing the power of volunteers and the generosity of donors.​
That's a perfect example of a nonprofit mission statement because it succinctly conveys the organization's purpose of preventing and alleviating human suffering. It also briefly conveys how the mission will be achieved.
When communicating with the Red Cross's Board of Governors, the organization's leadership likely ties their requests and guidance back to the mission statement. By connecting their initiatives, strategies, and decisions to the mission, leaders emphasize the importance of aligning all board activities with the goal of mobilizing volunteers and donor generosity to fulfill the Red Cross's mission.
That's a lesson you can apply to your own board communications. When it comes to requests and guidance, connect initiatives to the mission and stress the importance of alignment.
As an example, assume you run an environmental nonprofit whose mission statement says the following;
Our mission is to preserve and restore the natural environment for present and future generations by promoting sustainable practices, advocating for conservation policies, and fostering environmental awareness and education.
Now, let's say that, during a proposed budget review, you notice that the board has cut funding for a top-rated yearly educational program with your constituents. In your request for reconsideration, you would tie that program to your mission statement.
You might state something like, "By restoring the funding for our yearly educational program, we have the incredible chance to reinforce our mission and show our constituents that we deeply value their involvement and commitment to environmental education."
That keeps the communication with your board mission-centric so you can align your goals and objectives.
Refine and Align Strategic Goals and Objectives
There can be a big disconnect between what a board thinks is possible and what you can accomplish given your own knowledge and experience. Every nonprofit leader has faced disagreements over the next three components of a nonprofit business plan; programs and services, strategic goals and objectives, and marketing and communications.
Defend Your Programs and Services with Data
Board members may have varying opinions on which programs and services should be prioritized or expanded. Leaders can use data to demonstrate the impact and effectiveness of existing programs, showcasing success stories, participant feedback, and measurable outcomes.
Surveys can be a great tool for this. Gather feedback from your constituents on their needs, preferences, and suggestions for improvement. By presenting this data to the board, you can inform discussions, provide evidence-based recommendations, and bridge the gap between different perspectives.
Set Realistic Strategic Goals Through Reporting
Reports help guide board members on strategic goals and objectives. They provide a comprehensive and accurate view of the organization's performance, financial health, and progress toward its goals.
They can also help make strategic goals more attainable and objective. For example, say a board member believes that you should increase your donor base by 20% over the next year. However, by pulling reports that combine your donor acquisition versus retention numbers, you show that the donor base has never increased by more than 10% in a year. The report gives that board member empirical evidence that that proposed growth would likely be unattainable.
This also works in the inverse. Perhaps they've set a funding goal that is a bit too conservative, given your donor's average lifetime value and the number of recurring donors your organization has. Reports covering this could show them these loftier goals are attainable.
The reporting you can provide will depend on the system you use. It may be more challenging if your organization uses Excel spreadsheets and a bunch of segmented programs. However, pulling that information with a constituent relationship management (CRM) platform would be much simpler, possibly just a matter of selecting the right report template.
Regardless of how you pull your reports together, remember to keep them simple and digestible. Summarize the key information and the data points you intend to cite on the cover page; get into the details in the body.
Align On Your Audience for Marketing and Communications
Another place you may run into a disconnect with your board is regarding your nonprofit's audience and where to reach them. Boards typically aren't as diverse as your constituent base, which can lead them to misunderstand the needs of the individuals you serve. For example, maybe one of your board members works in the tech sector. They're exposed to TikTok often; they see how many commercial brands have adopted it in their marketing. Now, that board member thinks TikTok should be a larger part of your nonprofit's marketing mix.
You know better because you work with your constituents every day. You know that few of them use TikTok and that even fewer of them fit into the demographic that enjoys the platform. But that anecdotal evidence won't convince the board member.
What will convince them is data. Data segmentation is something you can do within your donor database. You can use it to track donor behaviors based on like-minded groups. Luckily, you've been tracking which social media platforms bring donors into your organization and you've been assigning them to segments based on that. As a result, you can show that most of your social media-related donations come from platforms like Facebook and Twitter, while TikTok-based contributions are negligible.
You can segment data in dozens of ways to help your board members understand your audience and what's important to them. It provides the evidence needed to help guide big-picture decisions.
Establish Accurate Resource Forecasting and Financials
Accurate financials are the most important things that your board members will need when it comes to planning your organization's financial future. Keeping track of the right nonprofit KPIs and metrics for program evaluation and impact measurement, fundraising and development, and financial management will give them the data they need to make the right decisions.
Evaluation and Impact Measurement
It's hard to put an objective number on the good your nonprofit does—but you have to if you're going to serve your mission. You can provide a few different metrics to show the program's impact to your board.
Metric
Formula or Method
Outcome achievement rate
This is the percentage of attempted outcomes successfully achieved.
# desired outcomes achieved / # attempted outcomes (expressed as a decimal)
Social Return on Investment
Putting a $ value on an organization's positive social and environmental impact helps to show the overall effectiveness of your mission in monetary terms.
Social value created (as a $) / Investment (expressed as a %)
Participant Satisfaction
This measures the overall satisfaction of constituents.
Use a survey to gather participant satisfaction ratings, typically on a scale (e.g., 1-5) or as a percentage.
Program Reach
This metric will tell you how far your program has gone to reach the people who need it.
# reached / total target population (expressed as a %)
Fundraising and Development
Fundraising and development metrics will give your board an idea of the overall cost and return of your marketing and outreach efforts. Here are some key metrics that help outline that information:
Metric
Formula or Method
Donor Acquisition Cost
This tells you how expensive it is to bring a new donor into your organization, given your current expenses.
Total cost / total # of acquired donors
Recurring Gift Percentage
Recurring gifts provide long-term benefits to an organization. This figure shows you the future value of these donors so you can predict funding.
# of recurring gifts / total # of gifts (expressed as a %)
Fundraising ROI
This will tell you the total value of your fundraising efforts minus your expenses.
(Total raised – total cost) / total cost (expressed as a %)
Pledge Fulfillment
Not all promises to give end in a donation. The pledge fulfillment rate helps you predict how many promises may go unfulfilled.
Pledges fulfilled / pledges promised (expressed as a %)
Donor Lifetime Value
This tells you how much you can expect your average donor to contribute to your organization and is a great tool for forecasting future funding.
(Average gift $ x average # of gifts) x Average years of engagement
Financial Management
Despite differences of opinion between you and your board, there's likely one aspect of organizational management that you both equally dislike—audits. These checks and balances are a necessary but challenging part of nonprofit management that you'll always be in one stage of addressing. Whether you're planning for an audit, undergoing one, or reviewing one's results, these metrics will help.
Metric
Formula or Method
Budget Variance
This measures the difference between the planned budget and the actual expenses or revenues.
(Actual budget – planned budget) / planned budget (expressed as a %)
Debt to Asset Ratio
The debt-to-asset ratio assesses the organization's level of indebtedness in relation to its total assets.
Total debt / total assets x (expressed as a %)
Grant Utilization
This shows the amount of grants received compared to the amount used.
Total grant funds used / total grant funds received (expressed as a %)
Restricted Funds Percentage
This shows you the percentage of funds out of your total funds that are restricted to specific costs or programs.
Restricted funds / unrestricted funds (expressed as a %)
You can gather the many of key metrics listed above in only a few moments using your CRM. That means you can provide the insight to align the board's vision of the nonprofit with its capabilities and its constituent needs.
Using Neon CRM to Support Your Board
You and your board may not always agree on your nonprofit's business plan, but data and information can help align your goals. You may not have been around when your nonprofit laid out its mission, but it's up to you to keep your board on course. With reports, data segmentation, and insights based on donor activity, you can help guide them to the right decisions.
Neon CRM is a tool that helps many leaders support their nonprofit business plan with critical data and insights. To learn more about its features, contact us for a demo.
Join the discussion in our Slack channel on connected fundraising