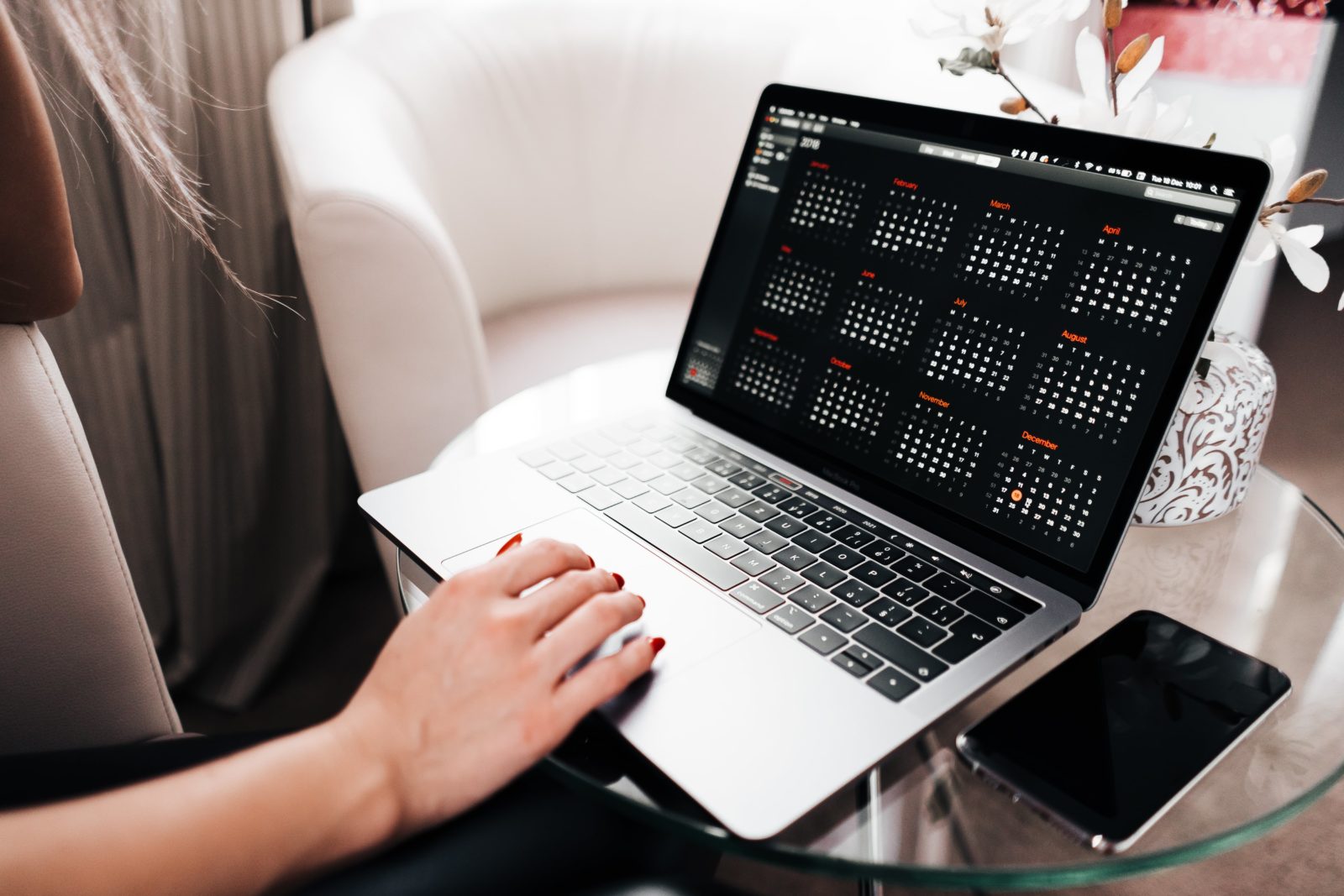 Creating content for a nonprofit can be fun—scheduling it, not so much. A lot of nonprofits work with exceptionally creative people on their social media fundraising campaigns, but they overlook the process of actually planning, creating, and posting that content. That fun video about your most recent fundraising challenge becomes a source of frustration as you try to upload it to TikTok or YouTube.
However, there's a solution, and it lies in tools like content calendar apps.
Why You Need a Content Calendar
If you're going to fundraise online and on social media, you need a schedule for releasing your content. Unfortunately, many nonprofit leaders follow an uneven, manual process when it comes to online content. They say to themselves, "I'll set a calendar reminder to post this blog next Thursday." Then, next Thursday rolls around and that leader is putting out fires while the blog goes on the back burner.
That's a killer in social media marketing. Consistency is key to posting, and pushing social media to the backburner too often can have a negative impact on your online presence. Inactive accounts don't get in front of new users. Meanwhile, existing followers will abandon your page as algorithms deprioritize showing posts from your account.
However, there is a simple way to solve this problem: Use a content calendar app to help you create, schedule, and publish content. This more organized approach will result in a regular cadence of posts that will support continuous engagement.
Some apps go even further than helping manage your posting activities. The best content calendar apps can help nonprofits target content to specific audiences, track data for campaigns, and plan content for months in advance. Of course, the tools you're able to use will depend on the nonprofit content calendar app your organization chooses.
The Top Content Calendar Apps and Tools for Your Nonprofit
There are many free options to consider while evaluating nonprofit calendar apps. However, most of these apps' tools are limited to basic calendar app abilities. That includes scheduling and setting meetings, building content, and posting reminders. Options like Google Workspace, Evernote, and Excel spreadsheets may be free and simple, but they lack the features that will allow you to easily automate workflows.
Excel
This is a basic tool that can be adapted for content calendaring, but it's not one that works alone. Excel can be used to manually track content, dates, platforms, and other key details. All posts will still need to be manually created and posted on each channel.
Price: Excel is available as a standalone product for $159, or it can be purchased as part of Microsoft 365. Google also offers a free online version.
Pros
Easy to use
Low cost
Easily accessible
Cons
Entirely manual
Inefficient
Requires the support of additional platforms
Google Workspace
Tools in Google Workspace that are useful for content management include its Drive for storing files and Calendar app for scheduling. These are often used in conjunction with Excel or the Google Spreadsheets program. While these tools can help you schedule reminders, store files, and draft social posts, you'll still need to manually build and schedule each post.
Price: Google offers plans based on storage, with premium plans holding 2TB and costing $99.99 per year.
Pros
Low cost
Easy to use
Variety of free tools and plugins
Cons
Manual
Little support for advanced campaigns
No automation
Evernote
Evernote is an app that allows individuals to organize their ideas. It's less of a content calendar and more of a content development app that helps people track and manage projects.
Price: Professional plans are available for $9.99 per month, with team places available for $14.99 per user per month.
Pros
Low cost
Flexible note-taking capabilities
Features improve content creation
Cons
Not a comprehensive solution
No content scheduling
Per user price can cause cost creep
Trello
Trello is a project management tool that's focused on collaboration. It allows teams to see workflows and review tasks assigned to them. You can use Trello to track which of your staff create which posts, where they'll be posted, and when they'll go live.
Price: Trello charges by users, with a max cost of $17.50 per user for premium features.
Pros
Strong multi-posting capabilities
Automation capabilities
Recommendations and guidance
Cons
Costs can escalate quickly
Can be challenging to learn
Basic program limits the number of posts and accounts
While the above tools are great, they're not necessarily content calendar apps. Some programs not only allow users to keep track of notes, ideas, and events but also allow them to plan and schedule content, as well as analyze their results. Here are a few of the more commonly used content calendar apps for nonprofits.
Hootsuite
Hootsuite is one of the more comprehensive social media management platforms. It allows users to publish and schedule content, and it includes tools for responding to user messages and comments, analyzing data, and even monitoring other organizations' activities.
Price: It starts at $49 per month, though enterprise use is significantly higher.
Pros
Strong multi-posting capabilities
Automation capabilities
Recommendations and guidance
Cons
Costs can escalate quickly
Challenging to learn
Basic program limits the number of posts and accounts
Sprout Social
Sprout Social is another platform with a wide range of features. Like Hootsuite, it allows for post-scheduling, analysis, comment management, and reporting.
Price: Can cost up to $279 per user per month.
Pros
Comprehensives content solutions
Some automation tools
Peer-to-peer support
Cons
High cost
Limited social profiles
Challenging for new users
Agorapulse
Agorapulse offers a platform that serves as a command center for all social media tasks, from consolidated messaging inboxes to analytics.
Price: Premium membership starts at $199 per month; enterprise use requires a quote.
Pros
Consolidated management
Multi-platform scheduling
Automation tools
Cons
User-friendliness
Inflexible interfaces
Some smaller platforms not supported
Later
Later provides many similar features to the others, but it also has tools for social media selling. Its pricing plan also makes it a great solution for individual-level users.
Price: Single-user plans start at $18 per month, while plans to support up to six users start at $80.
Pros
Easy drag-and-drop features
Guidance on posting times and hashtags
Cons
Minimal automation features
Limited scheduling options
Monthly posting caps
Improving Content Campaigns With Neon One
Communicating with your donors and constituents means sending your messages at the time and channel that works best for them. Using a content calendar app to schedule and systematize your social media fundraising content is a great step to take as a part of your overall donor communications strategy. But social media platforms aren't the only channels you use to reach your donors!
For the rest of your channels, Neon CRM has the tools and insights you need to connect with your supporters, share your content, and drive your fundraising. With our donor management tools—including an email builder, donation forms, fundraising dashboards, and customizable reports—you gain insight into your supporters and what messages resonate with them. 
You can use that insight as you plan the strategies and specific posts you'll use to reach audiences on social media. At the same time, you can use Neon CRM's tools to send corresponding messaging to your audiences through emails, track their donation activities, and use their behaviors to plan future content.
To learn more about Neon CRM, join us for a group demo! These regularly scheduled 30-minute sessions will give you a great overview of the Neon CRM system and how it can help your organization grow.
Join the discussion in our Slack channel on connected fundraising