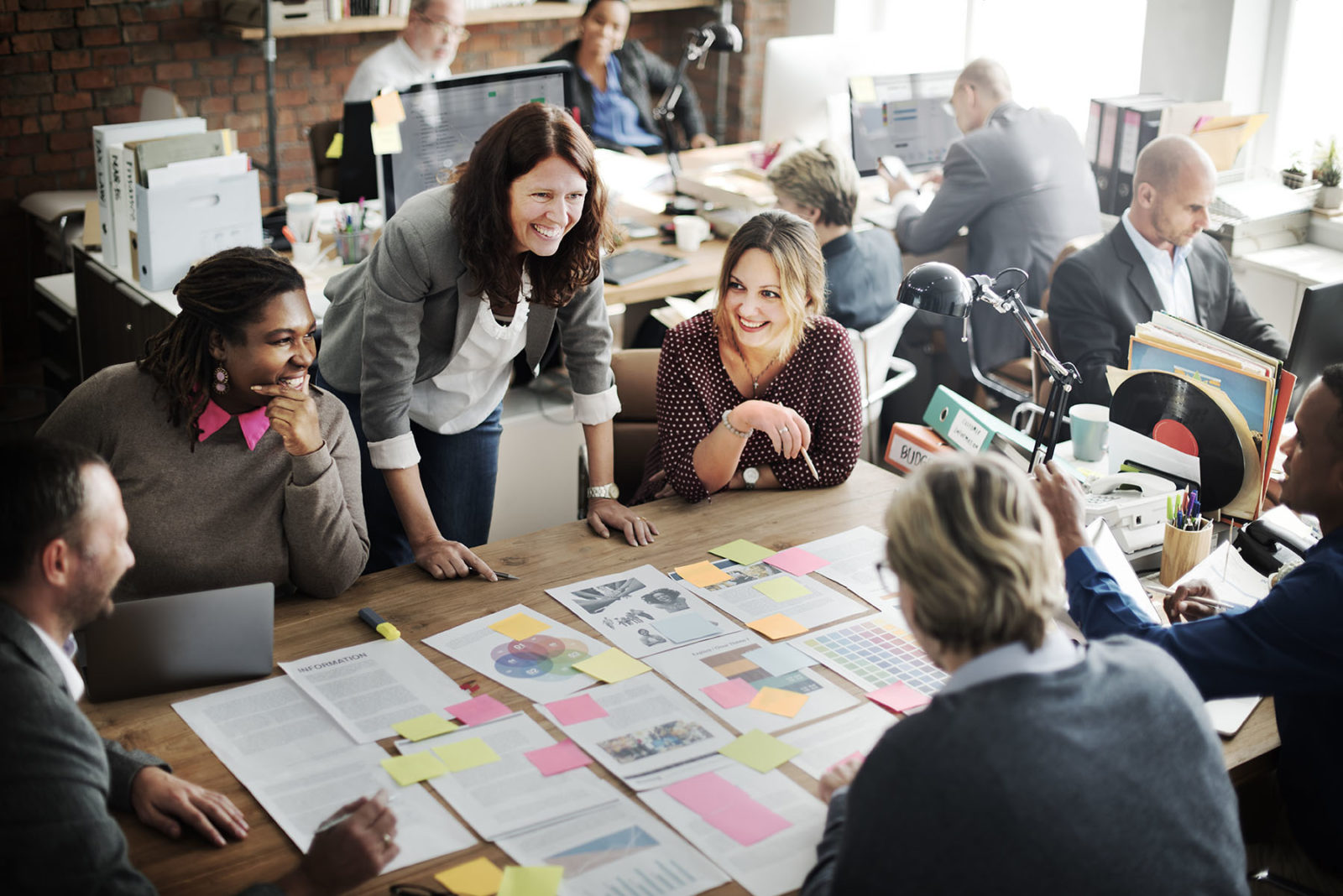 A diverse and holistic fundraising strategy is crucial to a nonprofit's success. Whether you are fully dependent on donations or utilize a variety of revenue sources like government grants, corporate partnerships, major contributions, or membership fees, successful fundraising is key to maximizing your impact on your mission.
But with so many elements to modern fundraising—both online and offline—it can be tough to keep up. That's why we're starting with the basics and sharing nonprofit best practices that cover the most important elements of your fundraising strategy. Keep reading for an overview or use the links below to skip to the topic where you need the most help.
Nonprofit Fundraising Best Practices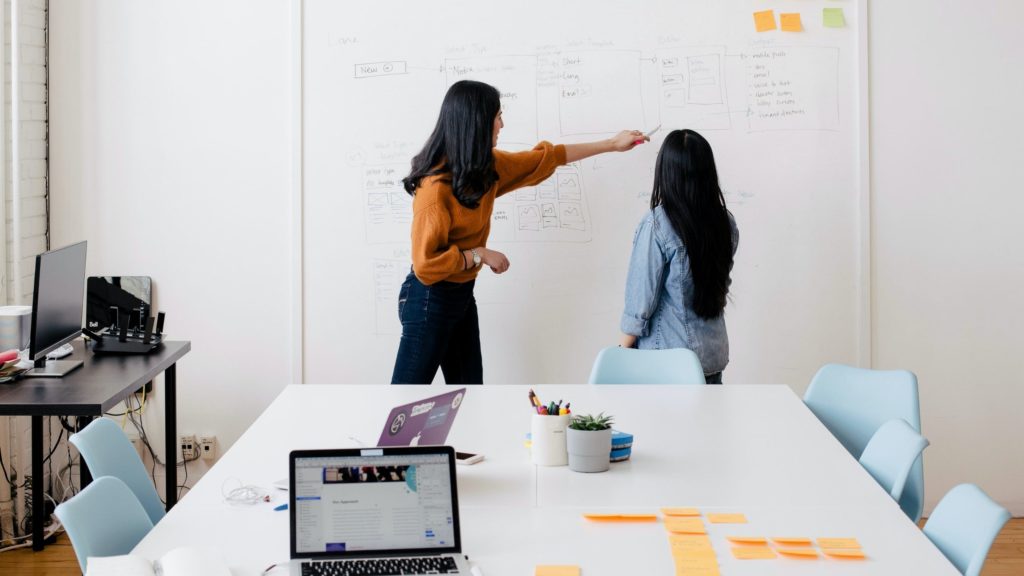 Before we dig into fundraising strategies by channel, it's important to set a few reminders for nonprofit fundraising best practices.
1. Donor Data is a Top Priority
When conducting any sort of fundraising campaign, you need to make sure you are working with data about your donors. To do otherwise would be like flying a plane without radar: Sure, you might get where you're going, but the odds that you crash and burn are way too high.
A number of the items in this article refer to ways you can collect, analyze, and act on donor data. But, right here at the top, we just want to make sure we state how important it is that you have a database of donor information to analyze and act on in the first place.
The more data points you have on your donors—from email and street addresses to job titles and company names, giving capacity, philanthropic history, contact preferences, and general interest—the more you will be able to target your asks and create fundraising campaigns that speak directly to them.
2. Track Performance Using KPIs
Before any fundraising campaign begins, you should set goals and track them with key performance indicators (KPIs). KPIs give your organization a way to measure the success of campaign-specific goals and your nonprofit's long term goals.
Common examples of nonprofit KPIs include average donation size, number of recurring or repeat donors, new donor acquisition rate, and donor attrition rate.
Depending on your organization's focus, you can track KPIs like number of event registrants, number of third-party donors, and the number of peer-to-peer fundraisers
3. Prioritize Donor Stewardship
Donor stewardship is the practice of building strong, long-lasting relationships with your donors. Any good stewardship plan involves consistent and strategic engagement with your donors through a number of channels and with a variety of touchpoints.

For example, you don't want to only reach out when you're making an ask. Be sure to share impact stories, campaign progress, and program updates to keep your community in the know. Creating organic channels of communication versus a one-sided slew of asks is how you turn a first-time donor into a long-term supporter.
Even small adjustments like sending a thankyou the day after a donation versus three days later can have a great impact. Above all, be sure that, as a team, you have created organization-wide expectations for how often and when you will be communicating with donors so that everyone knows it's a priority.
4. Use Technology to Automate Processes
Take advantage of the tools and technology that you have—especially those that are built specifically to handle fundraising for nonprofits. Whether you are tracking donations, organizing volunteers, or communicating with members, automation is key. The more you can automate tasks like email sends, donation receipts, and event registration confirmations, the more bandwidth your team will have to focus on donor stewardship.
Conversely, if the technology your nonprofit uses is actually making things harder for your team, it may be time to evaluate a new solution. Many nonprofits start out by tracking donors in an Excel spreadsheet. Eventually, though, they'll grow to a size where they need something better: They need a nonprofit CRM.
Neon CRM has helped many nonprofits transition from simple spreadsheets to a robust donor management system. Check out the story of our work with the Chicago Repertory Ballet to learn more!
5. Set S.M.A.R.T. Goals
S.M.A.R.T. goals are goals that follow these five criteria: They are Specific, Measurable, Attainable/Ambitious, Relevant, and Timely. When setting your fundraising goals, make sure that they meet each and every one.
The purpose of S.M.A.R.T. goal-setting is to help you determine your success or failure in meeting your objectives. Otherwise, you'll have a hard time figuring out where your tactics fell short and where they exceeded expectations.
Learning from past campaigns is key to fundraising success. By setting S.M.A.R.T. Goals for all your different objectives—total dollars raised, number of donors, number of new donors, etc.—you'll have all the data you need to refine and improve with each successive ask.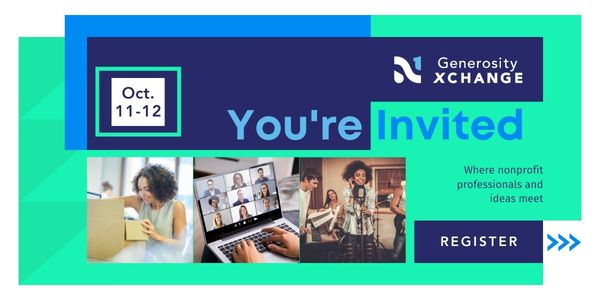 Nonprofit Fundraising Strategies by Channel
There is no one right way to raise money for your nonprofit. When choosing how to make your fundraising ask, one of the first questions you should answer is which channels you're going to use. If you're unfamiliar with the term, "channels" refers to the different platforms you'll use to reach your supporters. Common channels include email, direct mail, social media, phone calls, your website, etc.
Each channel has different pros and cons, and many fundraisers take a multi-channel approach to reach as many of their supporters as possible. We suggest using several channels for each campaign and ensuring your platforms are all updated so that you have a cohesive brand. This could mean updating your donation form to match your email ask or leading with a social media campaign and a corresponding social advertisement.
Don't forget: Different types of donors often prefer different kinds of channels. An older donor might prefer direct mail, while a younger donor might prefer a text from a fellow supporter with a link to your donation form. The best way to know which donors prefer which channels is to leverage your existing donor data to create separate donor segments.
No matter what you choose, don't forget to consider your target audiences and the resources you'll need to have available to put that plan into action.
Neon One Tip: To help users get started with donor segmentation, Neon CRM comes with built-in donor segments for at-risk and lapsed donors in the "Saved Reports" section.
General Fundraising Strategies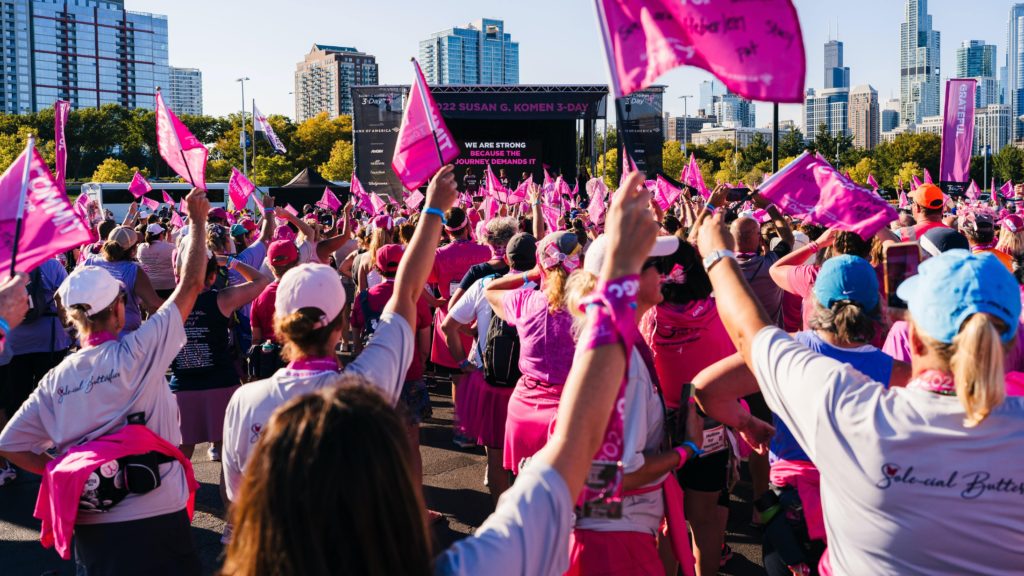 There are tons of fundraising strategies that don't fit neatly into the traditional channels we'll cover more in depth later on. If you're looking for a list of solid nonprofit fundraising tactics that will take your organization to the next level, look no further.
Let's get started!
6. Go for Small Donors
It can be tempting to rely on a couple big-dollar donors for the majority of your fundraising needs. But it's a temptation you should resist—relying on a handful of large donors means you can experience significant revenue shortfalls if one of those donors chooses not to renew their support. By building a base of small donors, you will create a revenue stream that is way way way more resilient than one built on a few big donors. Not only will you be less likely to experience a shock revenue loss if you lose a major donor, but small donors who give regularly are demonstrating real passion for your cause: All those "small" donations add up to a lot of support over time!
7. Explore Corporate Partnerships
Partnering with local businesses or local branches of larger organizations can really boost your nonprofit's reach. You're not only tapping into a new revenue stream, but you're also building relationships with movers and shakers in your community who can introduce you to other philanthropists in their networks. Some types of corporate partnerships to explore include matching donations and sponsorships for your next big fundraising event.
8. Try One of These 50 Fundraiser Ideas
There are so many different kinds of fundraiser events that your nonprofit could hold to raise money and build broader awareness for your cause. That's why we created a list of 50 nonprofit fundraiser ideas that your organization can—and should—consider. Check it out!
9. Enlist the "Martyrdom Effect"
Here's an event that everyone remembers: The Ice Bucket Challenge. While that fundraiser went crazy viral in a way that no one could ever have expected (and that you shouldn't hope to replicate), there is one important lesson you can take from the challenge to use in your own fundraising: The "Martyrdom Effect" states that people people feel better about something if they had to undergo adversity to achieve it. Even if it's something as simple as holding a local 5k charity run, asking your supporters to conquer some kind of physical or mental challenge to raise money can yield great results.
10. Create an Annual Event
Here's a way to supercharge your nonprofit's events. Rather than holding a series of one-off events where you're almost starting from scratch each time in terms of planning and awareness, create an annual event where you can leverage your prior experience and your community's existing awareness. Planning a nonprofit event is hard. This is a good way to make sure the juice is worth the squeeze.
11. Use Direct Mail to Stand Out
Compared to digital channels like email, social media, and websites, direct mail is really expensive. But there are still ways to use direct mail strategically that will maximize the bang for your buck. Target your direct mail towards lapsed donors and rekindle the reasons they had for once supporting your nonprofit. You can also use direct mail pieces to stand out to young people (that's right!). In a digital-first world, a great piece of direct mail can really set you apart. Make every stamp count!
12. Use QR Codes
QR codes became a lot more popular during the pandemic, and they can be a great way for your nonprofit to easily shepherd offline donors to your online donation pages. Your nonprofit can produce QR codes that store your organization's website or donation
page; when someone scans the QR code using the camera function on their smartphone, the code will open that page on their phone. Neon CRM has a feature that allows users to instantly generate a custom QR code in their system.
13. Build Relationships With Local Press
Getting people's attention for your organization in your cause is always hard. But one way that you can help your message get heard above the din is by appearing in local news. That includes newspapers, television, and radio, or even local blogs. Cultivate relationships with local members of the press that go beyond simply sending them press releases. You'll reap the benefits in the long run. As a good first step, add a press resources section to your nonprofit's website. This ensures that, once a local journalist does become interested in your work, they'll have everything they need at their fingertips to spread the word.
14. Ask Your Volunteers
Did you know that 76% of people who volunteer for a nonprofit also donate? If you aren't asking your volunteers to also make financial contributions, then you're leaving fundraising dollars on the table. Of course, you should always treat volunteers like their own donor segment, with targeted asks that acknowledge all they do for your nonprofit already. Oh, and make sure you never ask a volunteer to give right after they've volunteered for an event. That tends to rub them the wrong way.
15. Follow the Donor Cultivation Cycle
The donor cultivation cycle is a recurring five-step process that guides you as you take someone from a prospective donor to a first-time giver to a longtime supporter. The cycle can provide a helpful skeleton on which you build your donor prospecting, fundraising, and stewardship efforts. Read more about the donor cultivation cycle in the article below!
16. Always Thank Your Donors
This is a really important one. Always remember to thank donors for their support. Include a thank-you message in their automated donation receipt followed by a more detailed thank-you message a few days later. Take a good long look at your staff's bandwidth and see where you can work in some extra time to add a personal touch. A handwritten note in the corner of a type-written letter can work wonders. And there's data to show that calling to thank your donors can make a big impact as well! If you aren't taking the time to thank your donors, you can't be surprised if they don't stick around.
Neon CRM gives you the tools to automate receipts and thank-you emails once donors submit a gift online. For large gifts, you should add another form of outreach like a phone call or direct mail.
17. Demonstrate Impact
A few weeks or a month after someone has given, send them a message demonstrating the impact that their gift has had. When a donor understands just how their donation is making a difference to a cause they support, they are more likely to continue donating in the future. By releasing annual impact reports, your nonprofit can more broadly reinforce how your work is creating positive change. If you haven't done so already, add those impact reports to your website; if someone's interested in your organization, you want to make it easy for them to learn more and decide to give.

18. Focus on Individual Stories
When writing fundraising appeals, you should tout the wide-ranging impact that your nonprofit has on the community, right? Surprisingly, no! Research shows that it's far more effective to describe the positive impact to a single person. This is called the identifiable victim effect. Focus on how your nonprofit has positively impacted the life of a single client (or composite character) and it will help donors understand the difference they can make by giving.
19. Use Google Ad Grants
With Google Ads, eligible nonprofits can qualify for up to $10,000 a month in grants for search ads. Google Ads allow you to target specific search phrases and pay to have your organization's ad displayed at the top of that phrase's search results. Google Ads can be a great way to increase your nonprofit's online presence—-and did we mention these grants mean that it's effectively free? Once you've set up your Google Ads account and campaigns, check out this Q&A on Google Ads for nonprofits for tips on how to run your campaigns effectively.
Online Donation Form Strategies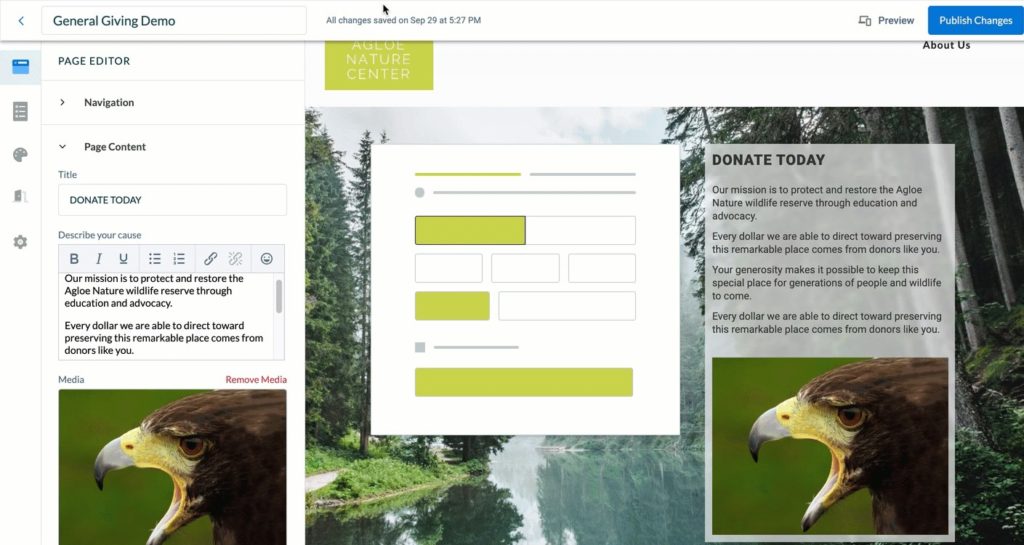 Your online donation form is the key player when it comes to facilitating online donations. When your donation form is user-friendly and accessible, your donors will be far more likely to give to your organization. You'll then see higher digital retention and conversion rates. That means improved nonprofit fundraising results both now and in the future.
20. Brand Your Donation Form
The design of your online donation form should mirror the look and feel of your website. When branding a form, you should use the same font, colors, imagery, and language included on your website. And don't forget to include your logo! An unbranded form can reduce a donor's confidence in the security of their data—especially if they're visiting the form directly from an email or social link.
21. Use Unique Forms for Each Campaign
Each of your nonprofit fundraising campaigns have unique goals and appeals. Creating individualized online donation forms for each of your campaigns allows you to better target your intended donor segments, tailor your appeals, and increase your conversion rates. In Neon CRM, users can create an unlimited number of donation forms, which is great for creating individualized forms specific to each campaign.
22. Include Compelling Images
Including compelling images that evoke emotion is a simple but effective way to make your forms more impactful. On a purely aesthetic level, photos make your forms more visually appealing, but their emotional impact can move donors and convince them to give.
Design Tip: The most captivating images will be original to your organization, so try only to include photos that either one of your staff or your constituents have personally taken.
23. Only Ask for What You Need
A long or complicated form can prevent donors from completing their donation, so keep your form as simple as possible while still collecting the information you need.
While it's a good idea to capture more in-depth information on your donors, your donation form is not the time to do that. Instead, send them a donor survey soon after they've submitted their gift. They'll still be basking in the warm glow of their decision to give, and they'll be more likely to fill it out!
24. Use a Multi-Step Form
A donation form that breaks the process down into multiple pages will encourage more donors to complete their gift. By making each individual step of the process seem quick and painless, you're helping your donors make it through to the end. Neon CRM's donation form is a 3-step process that uses visually shorter forms to increase conversion rates. Check out the following resources to learn more about donation form best practices:
25. Provide Suggested Donation Amounts
Including a range of suggested gift sizes can help encourage a larger donation. Many donors aren't sure how much they're expected to give, so being presented with options can make them more confident about donating. But make sure to always include an option for the donor to choose their own donation amount.
26. Offer Several Payment Method Options
Many donors will want to pay with their credit card, but tech-savvy donors want to use mobile wallet options like Google Pay and Apple Pay (both of which come standard with Neon Pay). Mobile wallet offers the most convenient experience for donors because they can give anywhere, anytime. Others might prefer to use their PayPal account for donations. Make sure to have several options, including a few that don't require them to type in their credit card information. This can help remove a barrier to entry and increase your donation form conversion rate.
27. Include Trust Indicators
Anytime you're asking someone to make a donation online, you're also asking them to trust you. By adding trust indicators as simple as a padlock icon to your donation form, you can help reinforce to donors that their payment and information are secure. Don't believe us? An experiment from NextAfter found that adding a security indicator to a donation form resulted in a 126% increase in donations!
28. Encourage Recurring Donations
Recurring givers are some of the most valuable donors for nonprofits. They give more over the span of their relationship with your organization than the average one-time donor. Make sure to encourage donors to sign up for recurring gifts by including the option on your donation form and adding an impact statement specific to how those sustainable gifts allow your organization to allocate funds.
To encourage recurring gifts, Neon CRM donation forms included the option to highlight "monthly giving" as the default gift type, including pre-filled suggested giving amounts. Research has found that having the monthly gift tab highlighted as the default increased recurring donor conversion by 366%!
With Neon CRM, you can easily build your own donation forms that come with best practices built in. Our drag and drop form builder uses modern, branded templates and a clean, multi-step process to help you capture more donations. To learn more about how Neon CRM can help your nonprofit grow, schedule a demo today!
Email Fundraising Strategies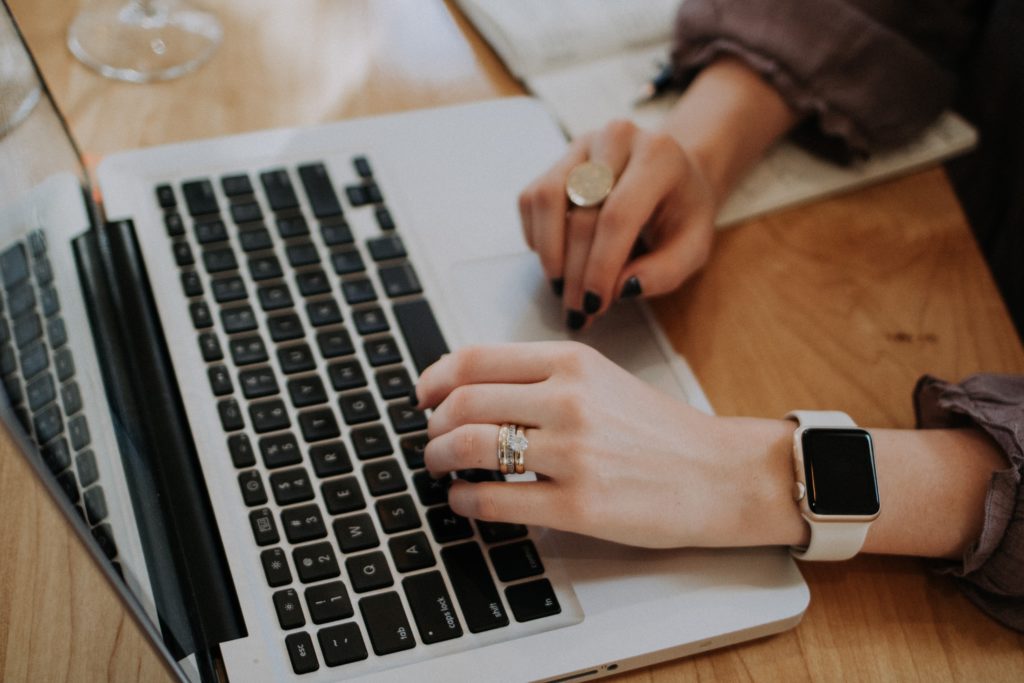 Email is one of the primary channels that nonprofits use to keep up with their donors. Organizations use emails for sending program updates, newsletters, volunteer opportunities, campaign progress updates, and of course, sending appeals.
However, since donors have to leave their email and visit your website to submit a donation, convincing them to give over email definitely takes a bit of strategy.
Read on to learn how you can write more engaging nonprofit emails that result in more donations.
29. Split Test Subject Lines
Your subject lines are the first thing that donors see when they receive your emails. Achieving the highest email open rates with attention-grabbing subject lines means getting more donors to read your content. The best way to test your subject lines' efficacy is by running split testing (or A/B testing). This allows your organization to send multiple versions of the same email to different recipients to gauge which performs best. Alternatively, you can run two different email campaigns and compare their performance, then use that comparison to inform future campaigns.
Open rates are an important nonprofit email benchmark that your organization should always be tracking. In Neon One's Nonprofit Email Report: Data-Backed Insights for Better Engagement, we analyze the different kinds of words nonprofits use in their email subject lines and how those affect open rates. This comprehensive report surveyed 37,472 email campaigns sent by 1,495 Neon One clients, both large and small. Check it out!
30. Experiment with Days and Sending Times
One of the most surprising findings in our nonprofit email report was that nonprofits emails sent on Wednesdays and Fridays saw the best overall engagement. This is notable because for-profit email studies have consistently identified Tuesdays and Thursdays as the best days for email sends. With this new statistic in hand, try changing up your "best practices" and give Wednesdays and Fridays a shot. The same holds true for time of day. Maybe you find that noon on weekdays is the best time for your donors, or maybe it's Saturday morning at 10 a.m. You won't know until you test!
31. Be Direct and Concise
Your donors are busy people, and chances are, they're constantly flooded with emails. Being direct in your emails makes your donation asks more explicit. Aim for two to four concise paragraphs that focus on sharing impact statements, creating a sense of urgency, showing gratitude for their previous gifts, and including a clear call to action.
When donors know exactly what you're requesting, they'll be more likely to help.
Design Tip: When formatting, try to make your messages as scannable as possible; avoid using big blocks of text and bold the points that you want to highlight most.
32. Make Your CTA Stand Out
When a donor opens an email from you, they should quickly be able to discern what action you are asking them to take. So make your "donate now" call to action a bright, easily clickable button that your donor can't easily miss. Here's another great benefit to making your CTA a button: It will be easily clickable on mobile devices. If you've ever tried clicking a tiny little hyperlink in your phone's email app, you know what a hassle it can be.
33. Keep Your List Clean
In our nonprofit email report, we found that the average email bounce rate for nonprofits was 1.72% While you should always be keeping your list clean, a consistent bounce rate that is well above that should be cause for special concern. Check out your list and update it as needed, whether that's fixing typos or removing undeliverable addresses. Higher bounce rates over time will increase the likelihood that your emails get sent directly to spam.
If you're a Neon CRM user, we've handled this for you. Your system will automatically unsubscribe any email addresses that have returned three consecutive hard bounces, which will help you keep your bounce rate low and your deliverability high.
34. Engage Before Asking
Remember when we talked about donor stewardship and how you should reach out with messaging other than appeals? We're bringing it up again because it's just that important. Your team should make relationship building the overall focus of your outreach, with appeals as your secondary focus. Sharing content through email is an excellent way to give back to your donors by providing them something valuable and to start (or keep) building those connections.
35. Segment Your List
Segmenting your list simply refers to splitting your email list into smaller groups based on certain criteria. By doing so, you can ensure that your organization will always send the most relevant content for the greatest chance of engagement. Most nonprofit CRMS come with features that help you build audience segments.
36. Ask for a Small Favor
The Benjamin Franklin effect describes how people have a more positive attitude towards someone after having helped them. After someone has made a donation, use your thank you message to ask a small favor of them like sharing that they donated on social media or filling out a brief survey. Over time, these small favors will add up and help your nonprofit further its larger organizational goals.
Nonprofit Website Fundraising Strategies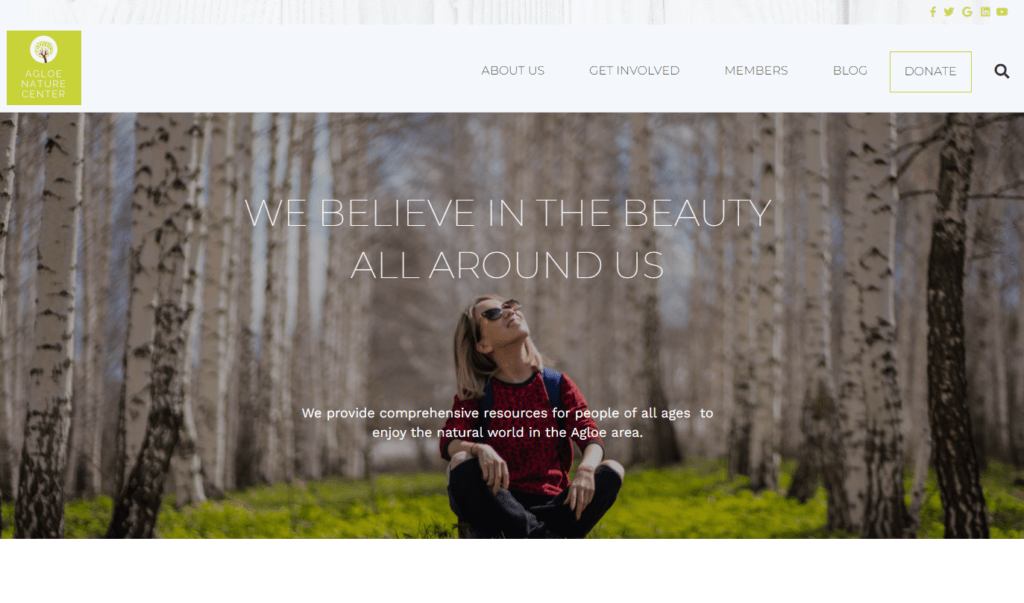 The homepage for a nature conservation nonprofit featuring the image of a woman sitting cross-legged in the woods and staring up happily at the trees above her.
Your nonprofit's website is the cornerstone of your digital fundraising efforts. It's where many supporters will first come into contact with you, and it's where people will make a donation. Follow these tips to maximize the potential of every site visit.
37. Keep Your Website Updated
It sounds simple, because it is! Keep your website up to date with your most relevant information, recent photos from the field, and program highlights. Make sure your mission statement, about us page, and user experience are optimized so that users can easily find what they're looking for. An up-to-date website will establish greater credibility with your donors and extend their site visits, both of which result in more online donations.
38. Make Your "Donate Now" Button Stand Out
If you want visitors to donate, then you have to make it easy for them! Place your "Donate Now" button in a visible spot on every page of your website to make it easier for your donors to give.

Add your donate button to the right-hand corner of your primary navigation—the top menu that appears on every page of your site—so that users will have easy access to it no matter what page they're on.
Use a standout color that really sets your button apart from the rest of your content, and make sure that your language is clear, concise, and actionable.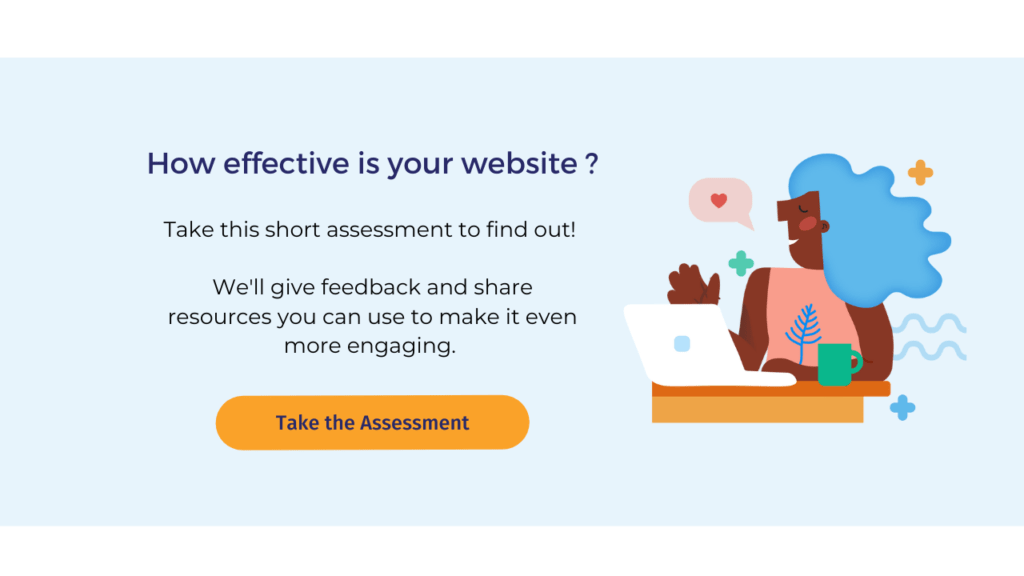 39. Tell Your Nonprofit's Story
The main reason donors give to organizations is that they feel a personal connection to the cause. One of the best ways to share your story with supporters is to include it on your website. Remember to keep your story focused on your beneficiaries and how donors make your work possible.
Design Tip: If your donors have to pinch, swipe, and zoom to view your pages, they'll be far less likely to submit donations. Use a vertical, one-column layout and a large, easy-to-read font (sans-serif fonts look best on screens) to optimize your website for mobile. The best way to make sure that your website is mobile-responsive is to view it on your smartphone or tablet.
41. Make Your Website Accessible
You want your nonprofit's website and content to be accessible to everyone, and that means removing potential barriers that a person with disabilities might encounter. There are so many different factors to website accessibility that we can't begin to scratch the surface here. For an overview of the basics, check out our blog post on creating an accessible donor experience online.
40. Promote Volunteer Options
Including non-financial ways to support your nonprofit lets visitors know about alternative ways to contribute (volunteering, in-kind donations, attending events, etc.) and will give them the information they need to get involved. When people can choose how they get involved, there's a greater chance that they'll support you.
43. Personalize Your Website Experience
When you create a personalized website experience for visitors, you are tailoring their experience on the site depending on certain factors like their location, their number of visits, or the time of day. You can show brand-new visitors a video explaining your impact while return visitors are pointed towards your latest blog post. During a week-long fundraiser, you can display special content that encourages people to give. By personalizing your nonprofit's website, you'll overcome people's short online attention spans by curating a unique experience.
42. Create an SEO Content Strategy
Search Engine Optimization (SEO) is the art (and science) of making your website more visible in search engine results. A good SEO content strategy will help people interested in your cause discover your organization. Identify search terms (like, for example "Des Moines Food Banks") that are relevant to your mission and then create pages that are targeted to answer those search queries and rank for those terms. This will not only help bring in donors, it will help your beneficiaries as well.
44. Include at Least One CTA per Page
The life of a nonprofit fundraiser means finding the Goldilocks Zone for CTAs: Not too many, not too few. Here's a good way to manage that balance: Every page on your site should involve at least one CTA, whether that's to donate, volunteer, sign up for a newsletter, or read a customer testimonial. Use your best judgment, but don't be overly afraid of asking people to get involved. They're already on your site, which means they've expressed an interest in your mission. Be bold!
Social Media Fundraising Strategies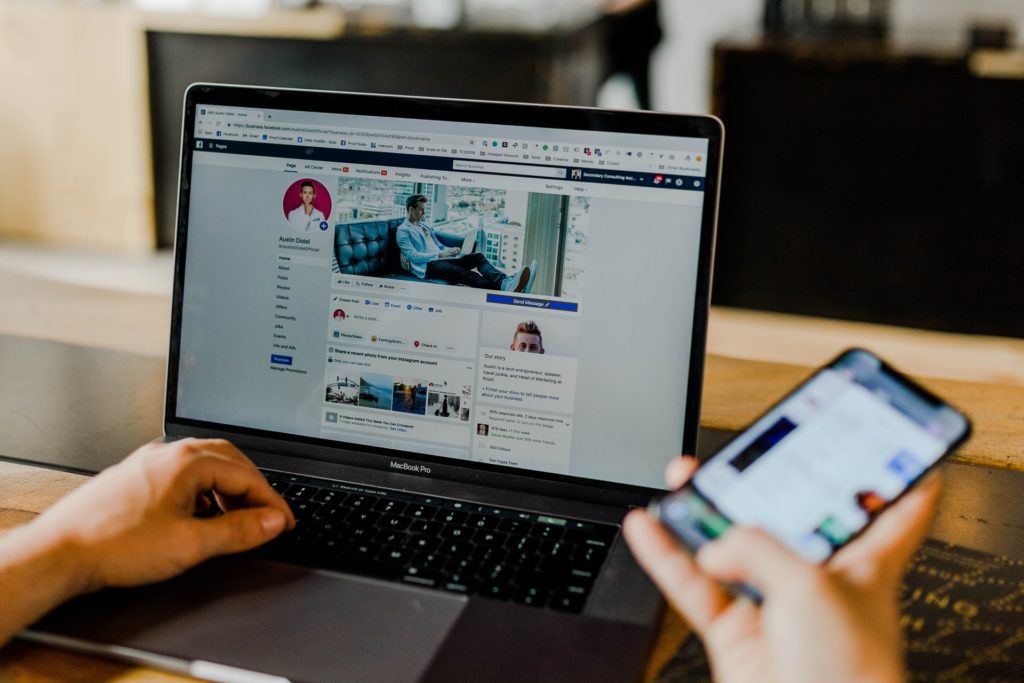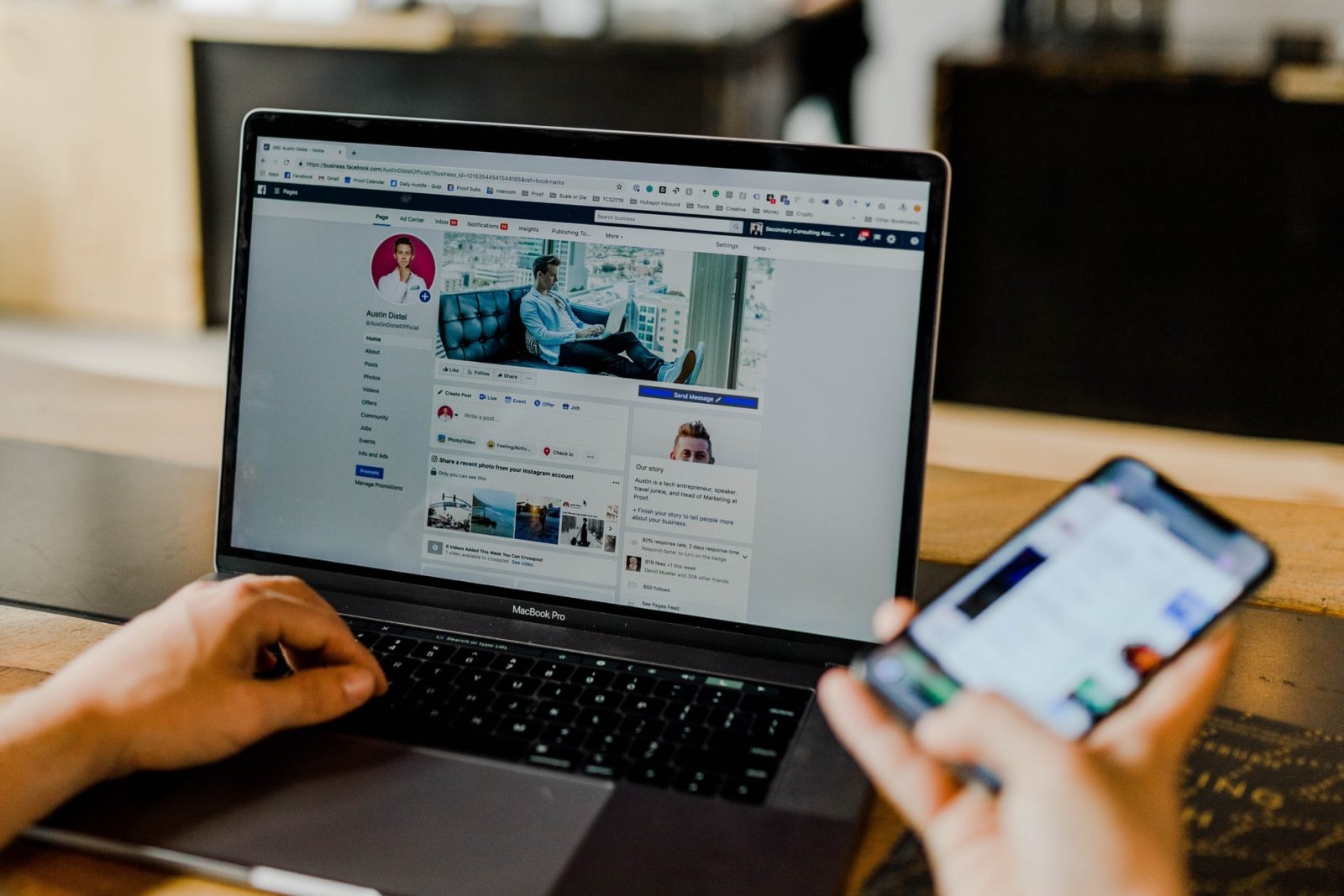 Social media has quickly become one of the most popular ways for people and organizations to connect with one another, and it can be an excellent outreach channel for nonprofits.
When used strategically, social media can help your organization raise money and expand your reach in a short amount of time.. All it takes is a concerted effort to engage your supporters and patience to try different types of content to see what your audience connects with.
Check out some of our tips to see how you can make the most out of your social media presence.
45. Spend 15 Minutes per Day per Platform
It can be hard to keep up with your organization's social media pages, especially when you have a million other efforts running simultaneously. Setting aside at least 15 minutes per day for each site ensures you'll be able to maintain your pages, reply to comments and messages, and engage with followers.
46. Run a Peer-to-Peer Campaign
Peer-to-peer campaigns allow nonprofits to mobilize their supporters to ask for donations on their behalf, often over social media. It's an effective strategy because it can help you reach a fundraising goal more quickly and grow your network exponentially.
47. Use Video (With Captions)
Video is a powerful tool in the nonprofit fundraisers toolbox, and it works especially well on social media. Make your video short (approximately a minute) and remember to use captions. Most people watch videos with the sound off when viewing on social media apps and captions will make sure that your message still gets through. Make sure that you also include a clear call-to-action at the end of your video telling people how they can get involved.
48. Participate in GivingTuesday
GivingTuesday is a global day of giving that takes place every year on the Tuesday after Black Friday. In 2023, GivingTuesday falls on Tuesday, November 28. The event challenges your donors to meet a fundraising goal in 24 hours, and often kicks off year-end campaigns. If you'd like some help launching your GivingTuesday 2023 fundraising campaign, check out Neon One's GivingTuesday Resource Center by clicking the image below.

49. Include Social Share Buttons on Your Website and Emails
By incorporating social sharing buttons into your website and email donation confirmations, you encourage donors to share their contributions, which will naturally expand your base!
50. Recruit Social Influencers
Social influencers are people outside of your organization who have a prominent social media presence and post positive messages about your organization. When you recruit social influencers, you'll be able to create a more consistent and varied social media presence and provide more trust in your organization.
Strategic Fundraising Helps Your Nonprofit Raise More
We've covered fundraising strategies that extend to your website, email, social media channels, donation forms, and advertisements. We hope that you learned some new tips to try out to improve this for your upcoming nonprofit fundraising campaign.
Putting your new fundraising strategies into action is going to require a lot of hard work. But if you have a powerful, easy-to-use nonprofit CRM, it can save you boatloads of time and effort. Neon CRM has tools to let you build your own donation forms, collect and analyze donor data, and automate functions like emails, receipts, and event registrations. It will help you increase your giving, excite your supporters, and take your mission to new heights.
See how Neon CRM can help your organization today by scheduling a free demo.
Join the discussion in our Slack channel on connected fundraising