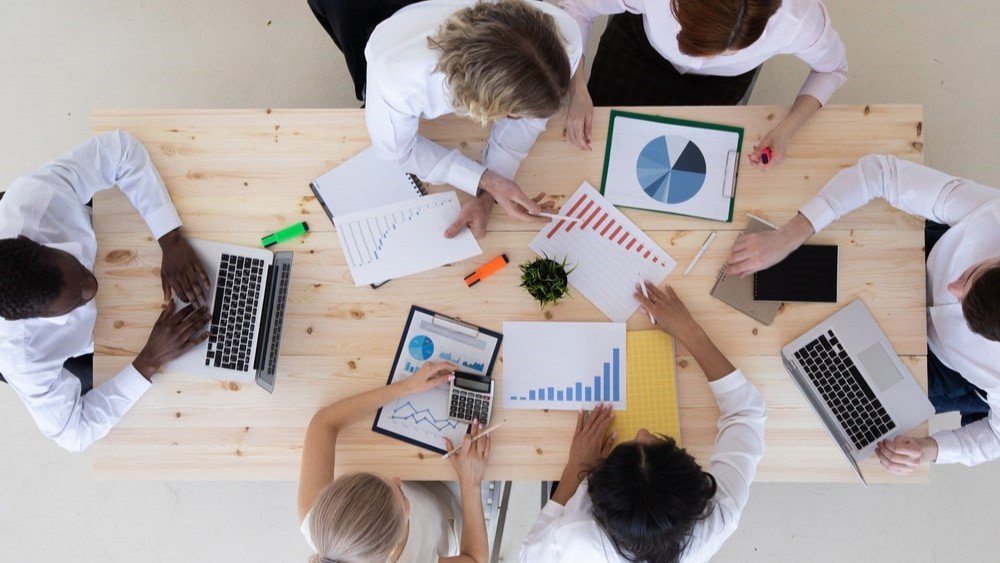 There are a million and one data management best practices that nonprofit organizations can follow—but if you actually tried to put a million and one practices to work all at the same time, things would get confusing fast. Good thing you don't have to! When it comes to nonprofit data collection, most best practices are built on a foundation of transparency, efficiency, and responsibility practices; but when starting or updating a data collection plan for your nonprofit, you should, primarily focus on these four:
Use ethical collection methods
Give donors control
Build profiles through interactions
Keep data organized and integrated
By following these four best practices, your nonprofit will be able to collect valuable data from your constituents while still being respectful of their privacy and their time.
Use Ethical Nonprofit Data Collection Methods
There are many ways that you can gather data on potential donors, but not all of those ways are ethical or appropriate for nonprofits. As a good rule of thumb, remember that the data should always flow toward the nonprofit. The donor is giving it willingly—it's not being taken from them by a third party.
DON'T Buy Lists
DO Hold Informational Events
Being able to buy a list of engaged donors is pretty much the nonprofit equivalent of magic beans. Aside from accuracy and quality concerns, you also have to wonder where that data came from. 

Did the person on that list give it willingly? If not, using it could wind up alienating that potential donor and getting your organization into hot water. The money spent buying marketing lists is put to far better use on genuine outreach.
Many nonprofits approach informational events in a sort of one-sided way. They will share a lot of details about their organization but only collect the bare minimum about their potential donors. 

However, by having conversations with these donors and logging that information in your nonprofit CRM, you can get a lot of good donor intel without needing to fish for it. 
Give Donors Control of Their Data
Data collection is a controversial topic. About 80% of people believe that they have little or no control over how their data is collected  and are concerned about how the information is used. You can give control and comfort back to your donors; they should be able to decide how you collect their data and what you use it for.  
DON'T Auto Opt-In Donors
DO Allow the Option to Opt In
One mistake we see nonprofits consistently make is opting new donors into monthly newsletters or updates. While that works out for some, for others it may seem invasive or annoying.

You should not opt your donors into any type of ongoing communication without getting their consent. Make sure your donors know exactly how their information will be used, and give them options to opt out if they're uncomfortable with it.
Many donors would be very interested to read a newsletter or get regular communications from your organization. You find them by asking. For example, when you receive a new donation, you could send out an automatic thank-you email. 

In that message would be a clear, clickable button that could say "Yes, please send me the monthly newsletter!" That gives you clear, informed consent that you can use to guide future interactions.
Build Profiles Through Gradual Interactions
Another big mistake that nonprofits tend to make with data collection is trying to collect too much too soon. You collect donor data the same way that you'd eat an elephant—one byte at a time! Taking it slow allows you to get the personal details you need without frustrating your donor with neverending forms.
DON'T Collect Extensive Data on Donation Forms 
DO Use Surveys to Get to Know Donors
Some nonprofits use their donation form to collect non-donation-related information. That doesn't work because it can frustrate the donor during their giving. They're already taking an action you want them to take—don't make them back out by making it overly burdensome!

Keep your donation forms short and simple. You can fill in any gaps in your donor history by using surveys and other interactions that will tell you more about them. You don't need to get all their information during the donation. There will be another chance to get it. 
Surveys are an excellent way to gauge your donor's engagement and interest. You can do surveys like a newsletter: an "opt-in" option. Include a button in your thank-you email asking them to complete a survey on their experience or about themselves and their interests.

You can also do quarterly surveys for your donors. You can even offer organization-branded merchandise like key chains or stickers in exchange for completing surveys. That helps you get responses, gather donor information, and encourage engagement with your organization all in one step. 
To learn more about donor surveys, see our resource 7 Donor Survey Questions You Should Be Asking. 
Keep Data Organized and Integrated
The whole goal of data collection is getting to know your donors. You want to be able to look at their profile and understand who they are as a person. By creating donor segments, you can match your donors with similar profiles and craft messages that appeal to them.
DON'T Silo Your Data  
DO Segment Your Data 
A problem a lot of organizations run into is how dispersed their data is. They have their email interactions on one platform, basic donor details on another, and event histories on something totally different. If that data is siloed and not connected, it's harder for you to utilize and get to know your donor.

Every interaction is an opportunity to gain information. From how they respond to emails, what social media posts they interact with, or which events they go to. You need to be able to connect any and all information in your system.
When you use an interconnected system, you can segment your data. That means putting your donors in groups based on their preferences. Donors who opt in to your newsletter is a good example. 

You can pull a report finding all the donors who have opted into your newsletter. It's easy to conclude from that information that they're engaged donors interested in your organization.

That's just one example! There are hundreds of ways you could segment your data to better understand your donors. Your only limitation is your CRM.   
Use a CRM With the Right Features
Effective nonprofit data collection is only possible when you use some type of central platform to connect it all, like a CRM. That CRM should allow you to control your email campaigns, track opt-in responses, segment your donors, and understand them on a deeper level. With the right tools at your disposal, you can make data collection a pleasant experience for supporters and then use that data to build stronger constituent relationships.
Neon CRM is a powerful tool for nonprofit data collection because it helps you track the right information and gather it efficiently and responsibly. To learn more, contact us for a demo!
Join the discussion in our Slack channel on connected fundraising