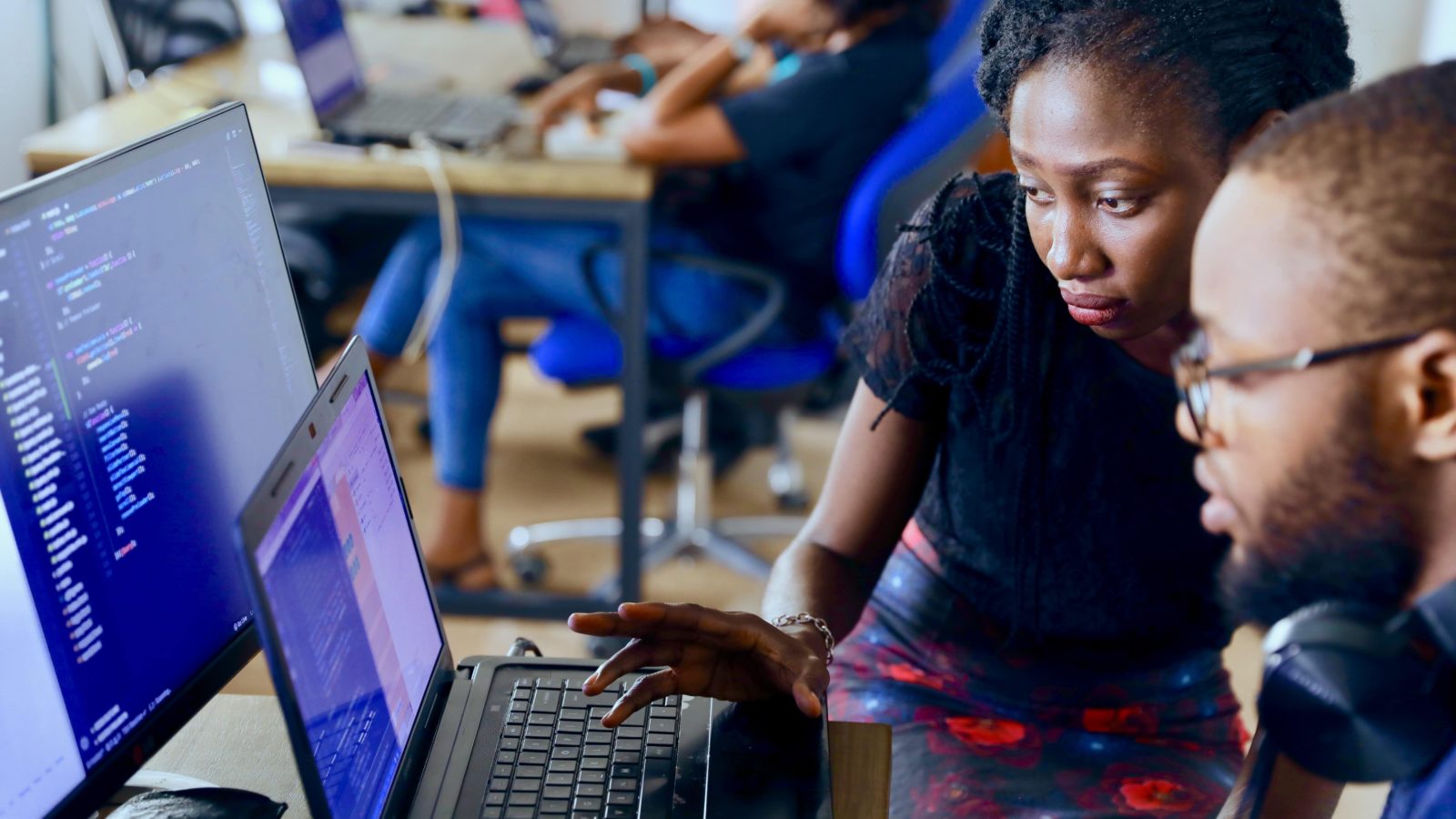 Nonprofits already have a lot on their plate, and managing the day-to-day by manually keeping track of donor information or maintaining communication with constituents is time consuming. Introducing a nonprofit CRM into your workflow could be a game-changer. With many CRMs on the market, it's overwhelming figuring out which will work for your organization.
Before we get into our nonprofit CRM comparison, it's important to cover the generic CRM and why it's typically not the best choice for nonprofits. CRM options, like Salesforce, while highly intuitive and flexible, are focused on the for-profit sectors, with fields reserved for customers and sales.
Nonprofit CRMs, on the other hand, are targeted specifically for the needs of those in your industry, making them more cost-effective and easier to manage. As you search for technology to supplement your organization, make sure it's nonprofit-focused.
A Nonprofit CRM Comparison of the Top Platforms
While you should do your own independent nonprofit CRM comparison before making a decision, here is some information about some of the top nonprofit platforms on the market.
Neon CRM
Our nonprofit CRM provides a range of features that help it stand out from the competition.
Pros
Automation: Our platform is specifically designed to automate workflows, emails, and other tasks that take time and resources away from your mission.
Customizability: Easily create and update forms, fields, reports, web pages, and more with our highly flexible system.
Relationship Tracking: Separate and associate businesses, organizations, and people through our highly segmentable system.
Cons
Large Organization Support: While we have handled large organizations, our typical clients lead small to mid-sized nonprofits.
Complexity: It takes a bit of know-how to use some of our more advanced features, but we do offer training and resources to help.
Integrations: While we support many integrations, we're more focused on streamlining by offering native features to offer your organization a one-stop shop.
When To Use Neon CRM
Organizations of all sizes use Neon CRM, but the majority of our client base is made up of small and midsize nonprofits. This is best-suited for organizations that are actively growing and need a solution that will grow with them. We're also a good fit for organizations that manage a variety of activities aside from donor management, including membership management, events, corporate sponsorships, and peer-to-peer fundraising.
Raiser's Edge by Blackbaud
This cloud computing provider is specifically focused on nonprofits, with its top option being the Raiser's Edge fundraising software.
Pros
Comprehensive: The platform allows organizations to track and manage just about all parts of their fundraising and marketing.
Experience: Blackbaud has deep insight into the nonprofit industry, with over 40 years of experience in providing tech solutions for them.
Variety: Raiser's Edge is not Blackbaud's only offering. It has an entire suite of products focused on nonprofits.
Cons
Cost: This product is targeted at midsize or larger nonprofits due to its complexity and features, and it has a price tag to match.
Complexity: Using advanced software features will likely require development knowledge.
Automation: While automation can be managed through Blackbaud, it has no system native solutions. Third-party apps will be needed to facilitate things like workflow automation.
When To Use Raiser's Edge by Blackbaud
Raiser's Edge is a powerful nonprofit CRM that's best suited to large organizations that can dedicate staff time to learning, updating, and maintaining their donor database. Its price tag and time needed to build and configure your account are both big commitments—plan on signing a long-term contract and sticking with this platform for the long run.
Bloomerang
This CRM is a database-focused offering, making it suitable for donor tracking and management.
Pros
Simplicity: Bloomerang makes use of a clear user interface and simplified navigation.
Reports: The program allows a variety of reports that can easily be collected by users.
Cost: Bloomerang currently offers a subscription service starting at $99 per month.
Cons
Scope Creep: While start-up cost is low, it only supports 1000 records, meaning growing nonprofits will run into more costs later on.
Customization: The platform offers some customizations, but it's not as robust as other solutions.
Features: The nonprofit CRM covers most of the basics like donor management. However, more advanced features—like grant support, membership management, and other functions—are limited.
When To Use Bloomerang
Bloomerang's donor management tools are simple and easy to learn, and their $99/month subscription fee makes it a good candidate for nonprofits who are looking for their first CRM. This platform is best for nonprofits with a small base of donors who don't need additional constituent management tools or more advanced fundraising options.
DonorPerfect
DonorPerfect is a fundraising-focused CRM that makes use of a wide range of integrations and tools.
Pros
Integrations: The program integrates with common nonprofit tools like QuickBooks and Constant Contact, among others.
Fundraising Focus: DonorPerfect has carved out a niche for itself as a fundraising machine, with features built around finances and donations.
Features: This CRM offers features outside of fundraising, like grant management and reporting.
Cons
Complexity: This program will require some understanding of CRMs and coding to manage, though they do offer strong customer support.
Connections: The system makes it difficult to connect user relationships, like individuals to charities or specific households.
Reports: While nonprofits can gain granular level details, the process for creating these reports is challenging and may require some training.
When To Use DonorPerfect
This CRM is an ideal candidate for organizations who can dedicate staff time to learning its processes and managing their data. This platform's reporting system can be powerful, but it's best-suited for development teams who can invest time into learning the intricacies of the system and building detailed reports.
Network For Good
This CRM is specifically targeted at small nonprofits and peer-to-peer fundraising efforts.
Pros
Simplicity: Most users report that Network for Good is a simple, user-friendly program.
Support: The company offers one-on-one training to help new users learn the various features.
Built-In Email: The platform offers a built-in email tool for simplified message tracking.
Cons
Features: The base-level program comes with basic tools like donor management and online fundraising, but more complex features like volunteer management are absent.
Scalability: As the nonprofit grows, it may find that base-level features are not enough to keep up.
Automation: As it's a tool focused on small nonprofits, it doesn't offer as many automation options as other nonprofit CRMs.
When to Use Network For Good
This CRM is the best fit for organizations that can focus exclusively on fundraising and donor engagement. Its simple platform and straightforward tools make it easy to learn and use the system, especially if nonprofits don't need to manage volunteers, members, and other more complex programs.
Little Green Light
This CRM bills itself as an all-in-one solution for nonprofits of all sizes.
Pros
Free Trial: The Little Green Light Platform is available for a 30-day free trial.
Simplicity: The donor database is simple to manage and transfer from existing spreadsheets.
Cost: The platform is one of the more affordable nonprofit CRMs, with a tiered schedule based on records managed.
Cons
Advanced Features: Options for grant tracking and reporting are limited.
Email-Only Support: Little Green Light seems to offer email-only support, but users report receiving responses within 24 hours.
Reporting: Setting up reports can be complex for new users, though the platform offers guides and videos.
When To Use Little Green Light
This solution is ideal for organizations that are comfortable with CRMs and don't need extensive support or are comfortable teaching themselves to set up new reports. Its affordability and records-based billing make it especially appealing to smaller nonprofits.
Find the CRM That's Right for Your Nonprofit
The main takeaway from the above nonprofit comparison chart is that no two options are the same. A small grassroots organization may find Little Green Light the best tool for its needs. Meanwhile a massive multi-state nonprofit may want to go with something more robust and comprehensive, like Raiser's Edge. Mid-sized organizations that are looking to engage their donor base and grow their programming would be well-served by a platform like Neon CRM. It's all about choosing what's right for you and your constituents. 
Want some help finding the right CRM for your organization? We've created a free 6-answer quiz that provides you with a list of the CRM vendors that will best fit your nonprofit based on your budget, size, and functionality needs. Take the quiz today!
Key Differences of the Best Nonprofit CRMs
While no two nonprofit CRMs are identical, there are a couple of key differences that will help you select the best option. The first is nonprofit automation support. With the ability to automate tasks like workflow assignments, emails, and follow-ups, you cut a lot of waste and overhead. Meanwhile, personalization—or the ability to customize every supporter contact based on their specific details—can help you send better, more targeted messages that result in higher returns.
As you complete your nonprofit CRM comparison, focus on those two aspects: personalization and automation. With those, you have a turnkey solution to time-consuming processes and a better way to connect with members.
Of course, the price will always be a concern as well. While most CRMs offer reasonable, subscription-based plans, you have to think about scalability. As your organization grows, so will your donor databases. Options that bill by the record may seem appealing when you have few, but as you add records, costs may get out of control.
An alternative option is a revenue-based billing model; your organization is billed based on its revenue, rather than the number of records. This ensures that billing is predictable for the long term, making it an especially useful benefit for nonprofits.
Neon CRM Is Here To Help You Grow
If your organization is actively growing your donor base, Neon CRM is here to help. Whether you focus exclusively on donor management or need tools that will also help you manage memberships, events, and different fundraising styles, our platform includes the tools you need to be successful. And, since our pricing structure is based on your organization's revenue and not the number of records in your system, you can focus on building a thriving base of supporters without worrying about your costs outpacing your growth.
We'd love to learn about your organization, your goals, and how we can help you grow. If you're ready to learn more about Neon CRM's tools and how you can use them to reach your goals, check out one of our group demos. They're a great opportunity to see the tools in action—no sales calls required.
Neon One is a top nonprofit CRM in any comparison. If you're ready to boost fundraising and automate time-wasting tasks, contact us for a personal demo today!
Join the discussion in our Slack channel on connected fundraising