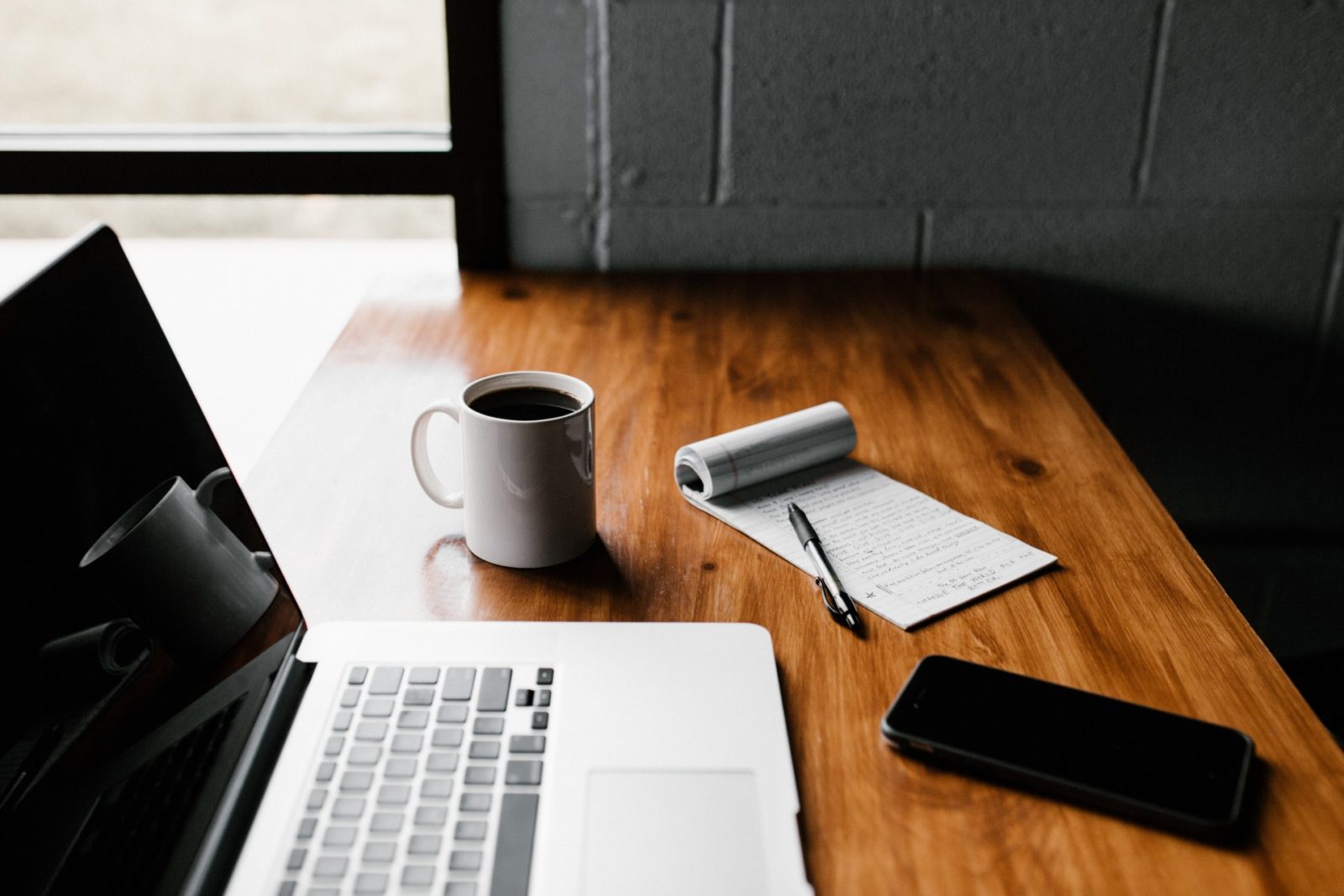 You don't have to wonder what motivates your donors to give—you can ask them! Sending them a donor survey is a great way to learn more about the community that supports your work. You just have to ask the right donor survey questions.
Surveying your donors is the most powerful thing you can do if you want to understand your supporters, learn what makes them want to support your cause, and use that information to connect with them. Understanding what makes your donors tick can help you tailor their experience with your organization to their interests–and regular surveys are a cornerstone of any effective nonprofit email strategy.
Surveys are a great tool for anyone who wants to understand their donors and deepen their relationship with them. By asking the right questions and using donors' answers to inform your communications, you're proving that you care about what your they think and identifying ways to get them even more deeply involved in your work.
But what questions should you ask? Let's look at how you can ask the right donor survey questions.
Creating a Donor Survey
Before you start creating a donor survey, you should start with your end goal in mind. Take some time to think through what you want to accomplish through this survey. What do you want to know about your supporters? How will you use your findings? Should you send a single survey to your entire donor base, or should you create different versions for different segments of donors?
Answering these questions will help you decide on the type of survey you want to create. There are a few different types of donor surveys, including donor motivation surveys, donor satisfaction surveys and donor stewardship surveys.
If you want to understand why people choose to donate to your cause, you'll want to create a donor motivation survey. If you're looking to understand how donors perceive the way their gift is making a difference, a satisfaction survey will be the best choice. Donor stewardship surveys, on the other hand, would be the best fit if you're looking for opportunities to engage your donor base and help identify other ways you can work together to further your cause.
Figure out which type supports your goal and stick to it. This will make it easier for you to write a great survey and use the resulting information.
Sample Donor Survey Questions
When you understand your donors' motivations and preferences, it will be easier for you to capture their attention when and where you need it. These questions will help.
1. Why Is This Cause Important to You?
Sure, you could assume that people donate to support your mission or out of admiration for your organization. That may be the case occasionally, but that's probably not the primary reason people give. According to a study by DonorGraphics and One & All, the main reason people support a cause is because they want "to support a cause that has affected me or a loved one."
Not sure what that means in relation to your own mission? This question will help. Whether the answer is obvious or not, you can get some great feedback from your constituents—maybe even a quote for future marketing materials. When you ask this question, try to give donors the option to enter their own response instead of choosing from a list of possible choices. You can do this by creating this question using a "long answer" option instead of a multiple-choice option in your survey platform.
Understanding what is going on in your donor's heads is vital to knowing how to capture their attention when you need them to take action.
2. Which Campaigns or Programs Interest You Most?
This question is especially effective for organizations that offer a wide range of services or programs. While loosely tied to question #1, this question invites donors to be more specific about the work you do and why it appeals to them. If your programming is very targeted, it can still help you understand the "why" behind your donors' interest in your nonprofit.
Once you know which programs or campaigns are most interesting to your supporters, you can use that information in a few ways. Say your nature conservancy is preparing to do a cleanup of your local river. You could look through your donor base, identify donors who have historically given to past cleanup projects, and ask them to donate to support this program. You could even ask them to become volunteers!
It could also help you in future appeals, too. If many of your donors are excited about river cleanup but don't seem to be aware of your kids programming, highlighting how much your students love playing around the newly-cleaned river could be a good way to teach supporters about that program.
3. How Much of an Impact Do You Feel Your Gift Has?
Lapsed or at-risk donors often feel that they aren't making a difference with their gifts any more. When donors feel their support isn't making an impact in their community, they're more likely to stop donating. By asking this question, you can get a sense of how your donors feel about their impact in the days or weeks after they've donated.
Peoples' responses to this question can help you identify ways to strengthen their relationship with your organization and the community you serve. If your supporters feel they don't make an impact—or if they indicate that they don't know what their impact is—you can use that information to guide your communications strategy.
Say your donors tell you they don't understand how their gifts make a difference: You could focus on sending more frequent updates, sharing more personal stories, or even updating your donation forms and receipts to include more impact statements.
If you want even more insight into how your donors feel after they give, you could try asking additional questions like:
Do you feel your donation is appreciated by our organization?
How do we show that your gift is meaningful to us?
Do you feel you have a good understanding of how your gift makes a difference in our community?
What kind of information or updates would you like to receive after making a gift?
4. What Other Causes Do You Support?
With over 1.5 million nonprofits in the United States alone, it's likely that your donors aren't exclusive to your organization alone. That's not a bad thing!
Asking about their involvement with other organizations can help you develop a more thorough understanding of your supporters. It gives you the opportunity to take a look inside their lives and experience them as real people. Say you're an animal shelter and notice that many donors also give to a local organization that provides veterinary care for abandoned animals. You know they're invested in providing medical care for animals; you may choose to include notes about your clinic's vet programs and the services available to your shelter animals.
Being aware of the different organizations your donors support can help identify opportunities for partnerships, too. Teaming up with other organizations is a great way to show your donors that you care about the missions they love, too. If you're a food bank and notice many of your supporters also give to a local organization that provides meals to students during school vacations, for example, you could team up with that organization to host a community fundraiser. Your donors will be excited about supporting two related causes they care about, and you can make an even bigger impact in your community.
5. How Do You Prefer to Donate?
Knowing how your donors prefer to give will help you raise more money for your cause. You'll be able to prioritize different fundraising channels more effectively and make it easier for donors to give using their preferred method.
This can also help you avoid missteps that could seriously impact your fundraising. If your board is considering eliminating your direct mail fundraising, for example, but you discover 45% of your mid-level donors prefer to give that way, you'll have a data-backed reason not to discontinue those campaigns. If you learn that a large majority of your donor base appreciates direct mail but prefers to give online, you could comfortably continue direct mail appeals but skip the self-addressed stamped envelopes used to remit checks. Instead, you could include instructions for giving online or include a scannable QR code that points mail recipients to your online donation form.
By asking your audience what they prefer, you show a dedication to their needs and wants—and you can find out if you're highlighting their preferred methods, too. This is also an ideal opportunity to see if donors are interested in giving other ways, like volunteering or running a peer-to-peer fundraiser.
6. How Would You Rate Your Donation Experience?
When you ask your supporters about their donation experience, you can get valuable insight into how you can improve their interactions with you. You can learn so much when you ask this question! You might discover that some people find your donation form confusing, want different options (like recurring giving or the ability to cover processing fees), or have a hard time accessing your donation page on their phones.
Ask your supporters about what happens after they give, too. Would they like to see different language on your confirmation page? Did they receive their receipts on time? Did someone at your organization thank them for their gift? If you can anticipate your constituents' desires, you can make sure the giving process is quick and easy, then create a wonderful post-donation experience that will make them more likely to give again in the future.
7. Do You Have Any Questions or Concerns About Our Organization?
Building trust between your donors and your organization is an important part of donor retention. Asking for constructive feedback can be a great way to strengthen your relationship with your supporters, but only if you actually act on their suggestions.
Only ask this question if you're ready an able to address their concerns. Donors may be curious about how much of your money goes to overhead instead of programming, want to know about how you serve your community, or have feedback about your leadership or board. Asking this question can be uncomfortable, but it's an invaluable way to address issues that may harm your nonprofit in the long run.
Once Your Survey is Completed, What's Next?
Crafting and distributing your donor survey is only the first step toward understanding your donor base. Acting upon your supporters' feedback is the most important part of this process. After you've surveyed your community, analyze that raw data and produce real insights and practical next steps for your nonprofit.
Neon CRM has features to help you at every step of the survey process. If you'd like to learn more about Neon CRM and see the platform in action, sign up for an upcoming group demo! In 30 minutes, you'll learn about features like the donor database, email builder, donation forms, fundraising dashboards, customizable reports, and more!
Join the discussion in our Slack channel on connected fundraising