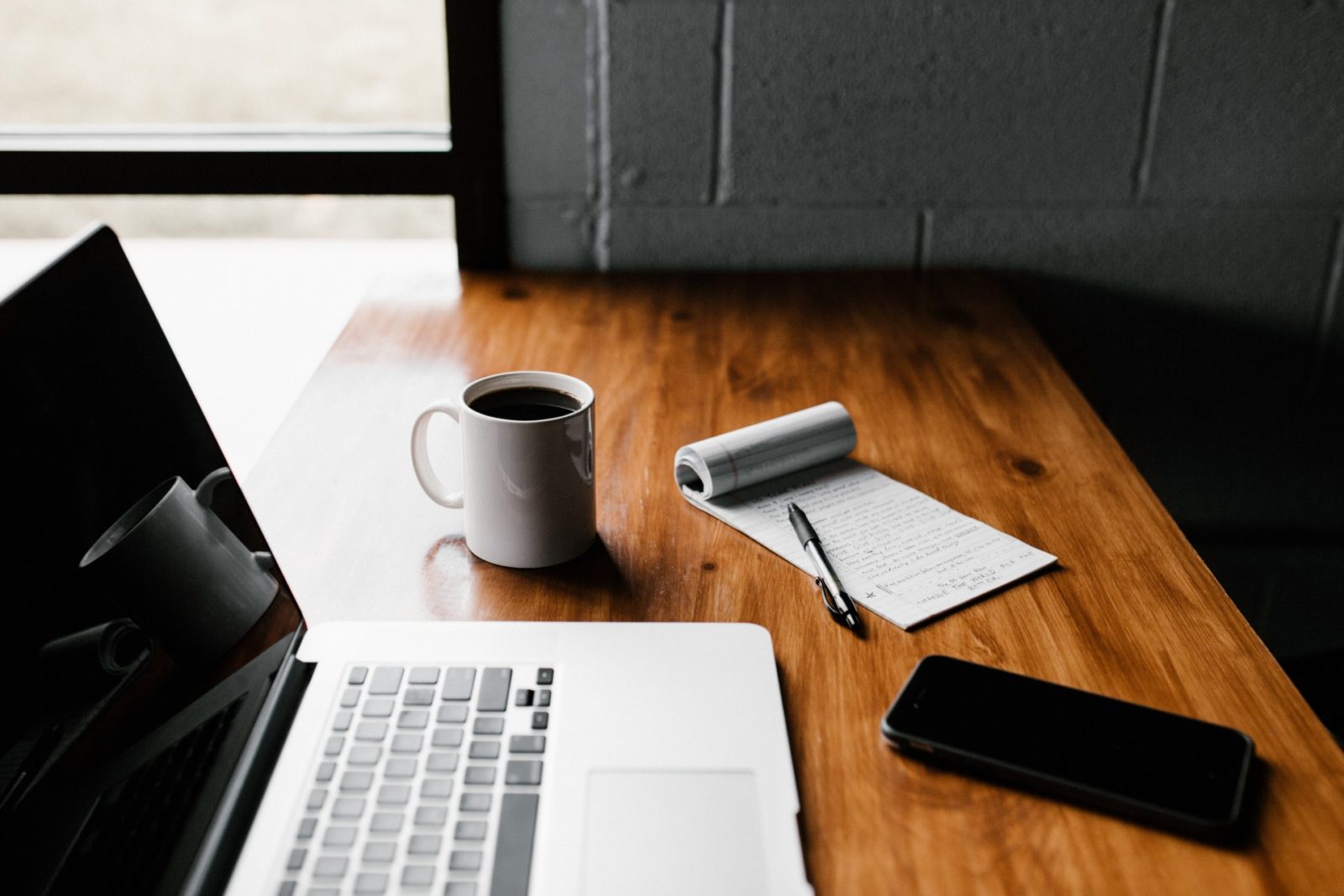 You don't have to wonder what motivates your donors to give. You just have to ask the right donor survey questions.
Surveying your donors is the most powerful thing you can do when it comes to improving your processes. Understanding what makes your donors tick can help you tailor their experience with your organization to their interests.
Surveys build a better mission connection between your organization and its donors. By asking these key questions, you're proving that you care about what your donors think, and reminding them that they are an important part of your mission.
With that in mind, let's dig into asking the right donor survey questions.
Creating a Donor Survey
When it comes to creating a donor survey, you should start with your end goal in mind. What do you want to know? How will your findings be used? Should your questions work for your entire donor base, or a targeted few?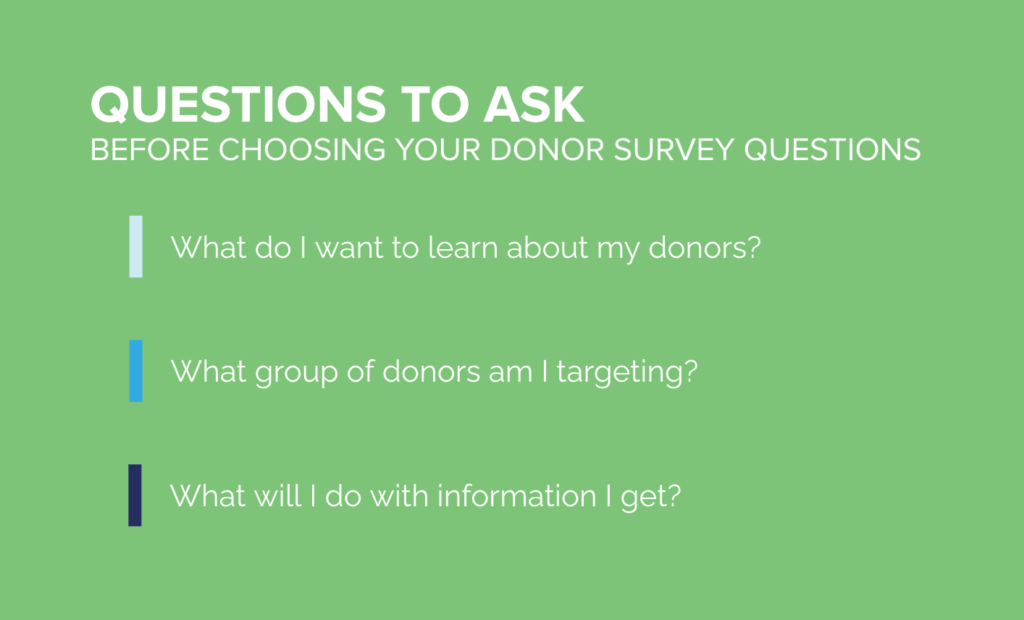 Answering these questions will help you decide on the type of survey you want to create. There are a few different types of donor surveys, including donor motivation surveys, donor satisfaction surveys and donor stewardship surveys. Figure out which type supports your goal, and stick to it. This will make going over the responses a much easier process.
Sample Donor Survey Questions
Asking the right questions can help you get the information you need to capture the attention of your donors when and where you need it. Read on to check out questions that you need to be asking in your donor surveys.
1. Why Do You Give to Us?
Sure, you could assume that people donate to support your mission or out of admiration for your organization. But, chances are, that's not the only reason. According to a study by DonorGraphics and One & All, the main reason that people support a cause is because they want "to support a cause that has affected me or a loved one."
Not sure what that means in relation to your org's mission? That's exactly why this question works. Whether the answer is obvious or not, you can get some great feedback from your constituents—maybe even a quote for future marketing materials.
Understanding what is going on in your donor's heads is vital to knowing how to capture their attention when you need them to give.
Neon One Tip: Dividing your audience into segments for donor surveys can help you better target your questions and info-gathering. To help users get started with donor segmentation, Neon CRM comes with built-in donor segments for at-risk and lapsed donors in the "Saved Reports" section.
2. How Do You Prefer to Donate?
Knowing how your donors prefer to give to you helps you know what steps to take when it comes to accepting donations. Ensuring that your donors are comfortable with at least one of your donation methods can help you avoid any accidental missteps, such as going completely digital.
If you have a large portion of your donor base that still uses physical checks, switching to an entirely electronic system could disrupt their giving habits. Such a roadblock could even cause them to give to another organization instead of yours.
By asking your audience what they prefer, you show a dedication to their needs and wants – and you can find out if you're highlighting their preferred methods, too.
3. How Much of an Impact Do You Feel Your Gift Has?
Lapsed donors, or donors who are heading in that dreaded direction, typically feel that they aren't making a difference with their gifts anymore. By testing the waters with this question, you can get a sense of how your donors feel when they're in that post-donation period.
Are you worried aren't following-up with them enough? This is a good way to find out if your suspicions are confirmed – or if things are going well as-is.
You can also spice up this question by rewording it in the following ways:
Do we thank you enough?
In what ways can we make you feel appreciated?
How do we show that your gift is meaningful to us?
4. What Other Causes Do You Support?
With over 1.5 million nonprofits in the United States alone, it's likely that your donors aren't exclusive to your organization alone. But that's not a bad thing!
Asking about their involvement with other organizations can help you understand who your competition is. It gives you the opportunity to take a look inside their lives and experience them as real people.
If a good chunk of your donors give to another organization with a similar mission, you might want to conduct a competitive analysis—what do they have that we don't?
On the other hand, keeping tabs on all the unrelated organizations your donors support can keep you aware of potential opportunities for partnerships. Teaming up with other causes is a great way to show your donors that you care about the missions they love, too.
5. What Part of Our Mission Appeals to You the Most?
This question is especially effective for organizations that offer a wide range of services or programs. It can help figure out which of your offerings are resonating the most.
Even if you have a highly-focused cause, it can still help you understand the "why" behind your donors' interest in your nonprofit.
While loosely tied to question #1, it comes at it from a different angle. This question requires the donor to connect themselves with part of your actual mission, which can be quite different from why they give.
Maybe they love that you communicate with them. Or, maybe they love that you care about and help the community they're a part of. Either way, you can find out what they think.
Neon Tip: Integrate your event and volunteer attendance in order to get a clearer picture of what programs a donor is already supporting. Neon CRM users can employ the system's Timeline feature to gain a more holistic view of a supporter's relationship with their nonprofit.
6. How Would You Rate Your Donation Experience?
How's your customer service? Are you following through on each of your gifts? Need some help with your donor love? Don't assume — ask your donors to rate their experience with your nonprofit on a predetermined scale.
Asking donors what they need or want when it comes to your service is key to crafting the best possible experience. If you can anticipate your constituents' desires, you can update your current follow-up plan to ensure that every step in the fundraising process is donor-centric.
And, the key to happy donors is doing just that: making the experience all about them.
7. Do You Have Any Questions or Concerns About Our Organization?
Whether there's been any bad press or shuffling in leadership or staff, getting ahead of any rumors or issues is key to getting them resolved in a timely manner.
While you don't want to assume there are problems, it's in your best interest to ask – if only to see if there's anything not on your radar that needs to be addressed. Plus, it gives you potential areas to improve.
It's better to solicit criticism yourself than to find it later on another media outlet after it's gone unresolved.
Survey Tip: While most of your donor survey questions should be multiple choice on a Likert scale, don't be afraid to have open-ended questions, too! When your donors see a text response box, they see an opportunity to tell you how they really feel—in their own words. It's a unique chance for them to be open with you about their experiences.
Once Your Survey is Completed, What's Next?
Crafting and distributing your donor survey is only the beginning. If you aren't able to analyze that raw data and produce real insights and practical next steps for your nonprofit, then what was the point of sending out the survey in the first place?
Neon CRM has features to help you at every step of the survey process. If you'd like to learn more about Neon CRM and see the platform in action, sign up for an upcoming group demo! In 30 minutes, you'll learn about features like the email builder, donation forms, fundraising dashboards, customizable reports, and more!
---