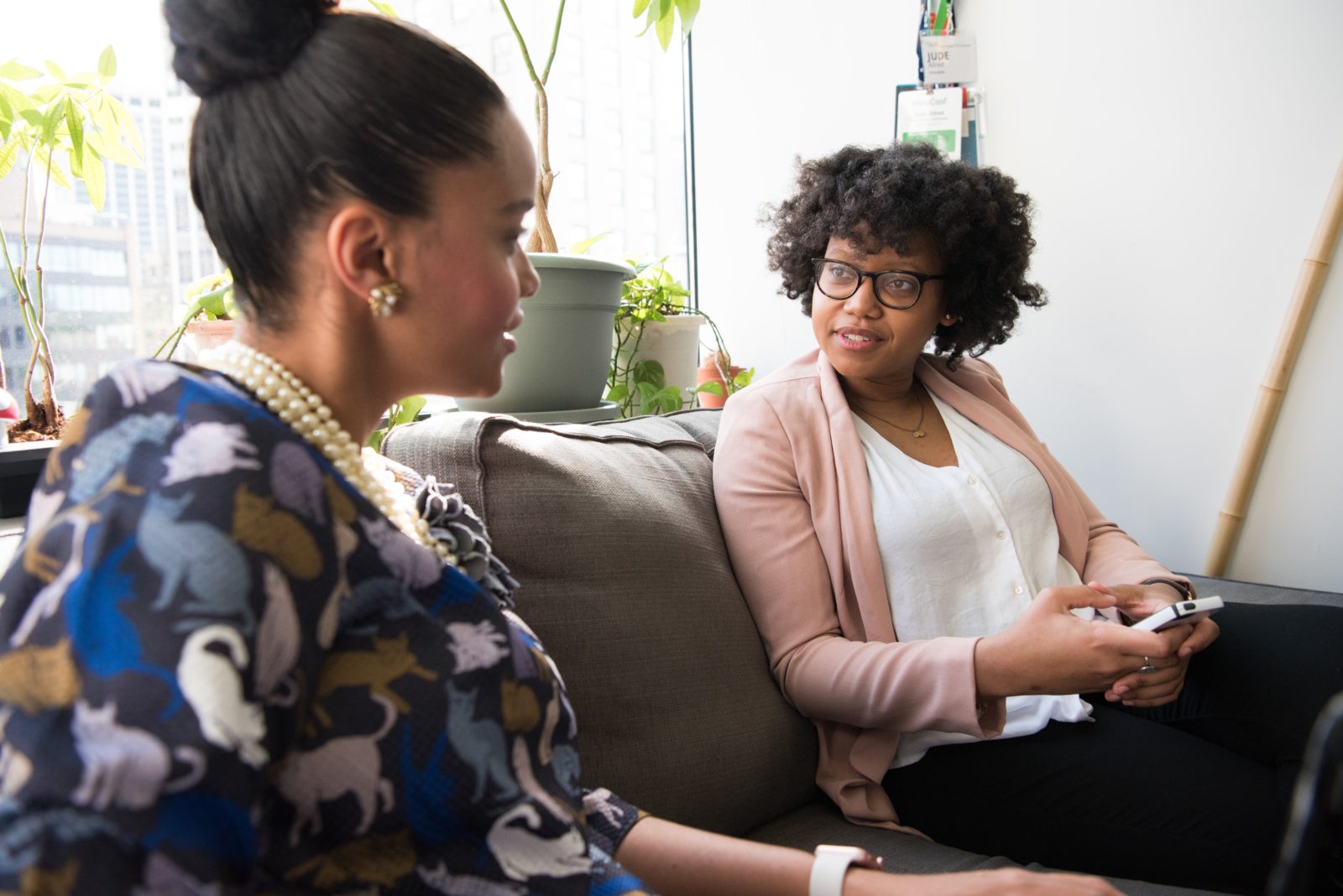 According to the 2021 Assessment of Inclusion, Diversity, Equity & Access For Fundraising Professionals, 60% of respondents who identify as Black have left a job because of discrimination. A lack of diversity in an organization's operations—especially when people of color make up 40% of the population—can adversely affect a nonprofit's decision-making, hinder communication, and undercut trust in the communities that many nonprofits serve.
Yet, these sobering numbers hide the real truth beneath the surface: There is a wealth of knowledge and expertise from Black nonprofit professionals flowing through the sector. The challenge facing nonprofits is how to ensure that these professionals are being heard, and that the solutions they provide are being implemented.
Nonprofits will need to continue to prioritize diversity both internally as well as externally. This article highlights some of the wonderful Black voices that are supporting nonprofit organizations across a wide variety of disciplines.
In this resource, we'll focus on external consultants that have specializations in four of the most commonly requested disciplines that Neon One hears about from its community. For each discipline, we'll outline several key thought leaders and provide a resource that can help you learn more about the topic from a fresh perspective.
Fundraising
With many nonprofit professionals being asked to do a hundred things but only having time for ten, engaging outside subject matter experts in donor engagement and fund development can be a fantastic investment.
Here are four Black thought leaders in the fundraising space that we'd like to spotlight:
Kia Croom
Kia Croom is an experienced fund development executive with over 20 years of experience. To date, she's raised nearly half a billion dollars for nonprofits of all sizes nationwide in a variety of cause areas including STEM, housing and homelessness, youth development, education, HIV/AIDS and more.
Visit Kia's Website
Find Kia on LinkedIn
Tiffany Allen
Tiffany Allen is the CEO of Boss on a Budget, a small firm that teaches communities to form strong nonprofits and obtain funding. Her passion is working with Black-led nonprofits and other new nonprofits, teaching them to use their skills and talents to get funding. She manages an online network of over 10,000 people from across the world who are seeking grant writing assistance and support and teaches on nonprofit startup to a combined audience of over 15,000 followers on Youtube and Instagram. She regularly produces video and written content on nonprofit startup and fundraising.
Visit Tiffany's Website
Find Tiffany on LinkedIn
Regina Alhassan
CEO of ResearchPRO, Regina Alhassan enjoys helping non-profit leaders reach their highest goals. With total dollars identified in the billions, her work as a prospect development legend continues to fuel multi-million-dollar charitable giving campaigns across the United States. With a history of industry leadership spanning two decades, Regina is a current Faculty member for Apra Fundamentals; an award-winning artist; writer; philanthropist; and TEDx Speaker.
Visit ResearchPRO's Website
Find Regina on LinkedIn
Olumide Akerewusi, M.Sc.
Mide is Founder and CEO of AgentsC Inc., an international, B-Corp Certified consulting agency specializing in Fundraising, Philanthropy, and Program Evaluation. AgentsC's dedicated team offers smart change management solutions to socially and environmentally conscious organizations Mide has extensive experience of working with major philanthropists, corporations, grant-making foundations, as well as charities and NGOs in North America and across the world. AgentsC is your guide and partner in achieving local and global change.
Visit AgentsC Inc.'s Website
Find Olumide on LinkedIn
Strategic Planning and Communications
Designing a plan for growth is starting to involve much more than just writing down the steps to get there but also is starting to rely heavily on a cohesive communications strategy as well. For this section, we've curated three experts that span several disciplines.
Suhailah Waheed
Suhailah Waheed is a community-centered fundraiser and organizer based out of Raleigh, NC. She is originally from the multifaceted cultural hotspot of the American south, Durham, NC. Suhailah, who is also a published poet, focuses her work on highlighting issues that affect the quality of life for women, children, minority, and Muslim communities. Her fundraising adventure blossomed in her youth when she began fundraising for her school and local Masjid. Drawn to illuminating experiences and possibilities through storytelling and fundraising, this discovery is what led to her mission of backing her community in the most efficient way she could, through access to sustainable funding. At Giving Geeks, she creates and enhances strategy, operational, and development processes and provides support in strategic fundraising opportunities for nonprofit institutions.
Visit Giving Geek's Website
Find Suhailah on LinkedIn
Cierra Selby, CNP, MPA
Cierra Selby is an Internal Communication and Nonprofit Enthusiast. When she's not writing about communications & marketing, she's training nonprofit organizations and their leaders on how to improve their internal communications and workplace culture. Her work has been featured by The Communications Network, Nonprofit Hub and more. Among her hobbies are spending way too many hours in museums, reading, and, leading community- driven mural projects.
Find Cierra on LinkedIn
Horizon Advisory Group
Horizon Advisory Group (Horizon) is a Black-woman-owned strategic consulting firm based in Atlanta, GA. We pride ourselves on providing organizational strategy services for purpose-driven organizations committed to supporting and improving the lives of historically excluded communities. Since 2019, our mission has been to help these organization leaders to define the path to their next horizon through strategic planning, organizational development, and coordinated stakeholder collaboration. Horizon is founded and led by Monique Childress, an experienced strategic consultant with client experience across industries for non-profit organizations, small to mid-sized businesses, and Fortune 500 companies.
Visit the Horizon Advisory Group Website
Find Monique on LinkedIn
Kimberley Rudd
Kimberley has 35 years of writing, strategic marketing and communications, and coaching experience. Since 2014, she has led Rudd Resources, a Chicago-based, equity-focused communications firm. A skilled strategist and project manager, she has worked at Burrell Public Relations, managed marketing and sponsorship for the Chicago Park District and the national nonprofit KABOOM!, and run two brick-and-mortar retail businesses in Chicago. She is a board member of Woods Fund Chicago, the Publicity Club of Chicago, and the National Coalition of 100 Black Women's Chicago Metropolitan chapter, and a fan of BeMoved(R) and Zumba(R).
Visit Kimberley's Website
Find Kimberley on LinkedIn
Grants and Board Development
Navigating the confusing world of grants, board member, and program development can be daunting, which is why the following consultants are worth a look for nonprofits looking for expert guidance
DeaRonda Harrison
DeaRonda Harrison is the founder of June First Firm, a grant writing firm specializing in assisting black-led nonprofits onboard and train their current grant writing team to reduce burnout and turnover. She works with organizations to build internal capacity for successful grant writing to help them win grants. Since there are only so many hours in a day and the demand is high for great grant writers she works with Executive Directors to help them train their staff so they won't have to. DeaRonda has worked and consulted at leading nonprofits with experience winning grants totaling $35M in education, housing, healthcare, and human services. DeaRonda is a member of the Grant Professionals Association (GPA) and has an MBA from Ashford University and a Bachelor of Science degree from Tuskegee University.
Visit June First Firm's Website
Find DeaRonda on LinkedIn
SMP Nonprofit Consulting
Sheleia Phillips, MPH, CHES is the Founder and Principal Consultant of SMP Nonprofit Consulting (SMPNPC), a full-service, virtual-based firm that provides grant writing, capacity building, and fund development support to nonprofits.  SMPNPC has dedicated over five years of service to the social sector, and has secured more than $4.5 million for organizations across the United States. We deeply value partnering with nonprofits, particularly those led by and that serve BIPOC communities. Our approach begins with helping clients assess their current stage of development, understand their distinctive position in the philanthropic ecosystem, and provide customized support based on their unique needs. As advocates and resource mobilizers for nonprofit organizations, we get to see jobs created, families supported, children receiving a quality education, and communities changing for the better.  We work alongside, not ahead of, our clients to achieve their goals, promoting a safe space for deep reflection, connection, and feedback.
Visit SMP Nonprofit Consulting's Website
Find Sheleia on LinkedIn
Sabrina Walker Hernandez
Obsessed with building relationships, Sabrina helps nonprofits and small business increase revenue. Sabrina has a reputation for transformational leadership through staffing and mission alignment, fundraising, expanding programming, and community partnerships. One of Sabrina's greatest successes is that she increased operation revenue from $750K to $2.5 M over an 8-year period as well as being responsible for the planning, operations, and completion of a $12 M comprehensive capital campaign, and establishing a $500K endowment in the 3rd poorest county in the United States. With this knowledge, she has helped her clients gain confidence in fundraising, engage their board in fundraising, and build fundraising systems. She is the President and CEO of Supporting World Hope, a consulting agency specializing in management, fundraising, and leadership.
Visit Supporting World Hope's Website
Find Sabrina on LinkedIn
Christal M. Cherry
Christal M. Cherry is a nationally recognized nonprofit executive and professionally trained fundraiser. With over 20 years in the nonprofit sector, she has supported higher education institutions, human services organizations and faith based missions. Her career portfolio, as a full time professional and consultant includes American University, the United Negro College Fund, Spelman College, Nicholas House, the Interdenominational Theological Center, Florida A & M University, Action Ministries and the GA Center for Nonprofits. In each role, Christal has interfaced, guided and collaborated with diverse boards made up of college presidents, ministers and bishops, politicians, corporate CEO's, civic leaders, consultants, attorneys, stay at home moms and students.
With passion and a wide breadth of experience, Christal works today with clients to help them mark a clear path to success in board development. Her style is electrifying, inspiring, and energizing.
Visit The Board Pro's Website
Find Christal on LinkedIn
Equitable Leadership
The path forward to changing our sector is not to treat diversity, equity, and inclusion as a separate program but instead to fuse an organization's entire infrastructure with justice at its center.
Denise Barreto
Entrepreneur, author, and TEDx speaker, Denise W. Barreto is a leading 21st century voice on leadership and inclusion. With over 20 years of marketing experience across multiple industries, Denise is the founder and managing partner of Relationships Matter Now, LLC, a strategic business consultant firm based outside of Chicago. Denise and her firm serve businesses of all sizes, nonprofit and government agencies who want to better leverage their relationships to grow their bottom line through strategic planning, HR system infrastructure, organizational and leader development, and inclusion and diversity strategy.
Visit Relationships Matter Now's Website
Find Denise on LinkedIn
April Walker
April Walker (she/her) is a nonprofit and foundation consultant, equity champion, and writer. April's career spans grantmaking, consulting, and fundraising roles at the American Heart Association, Boys & Girls Clubs of Chicago, CCS Fundraising, and VNA Foundation. She previously served as Chief Development Officer for a workforce development nonprofit in Cleveland, Ohio where she led a $10 million capital campaign raising $3.2 million in 18 months. In 2021, April founded Philanthropy for the People, an equity-centered consulting firm that equips donors, foundations, and nonprofits to embrace philanthropy that centers racial equity and social justice. April earned an MA in Social Service Administration from the University of Chicago, a BA in Sociology from the George Washington University, and a certificate in Diversity and Inclusion from Cornell University.
Visit April's Website
Find April on LinkedIn
Nikki McCord
Nikki McCord is a public speaker and facilitator with over 15 years experience leading businesses through complex problem solving. As a public speaker, Nikki empowers leaders to make decisions that are inclusive, collaborative, and have longevity by building trust within teams and making decisions that challenge the status quo. As the founder of McCord Consulting Group, Nikki works with organizations as a facilitator, creating frameworks for teams to identify their pain points and create solutions that are realistic, attainable, and transformative. Nikki earned her Bachelor of Arts in Political Science from the University of Notre Dame where she also obtained a minor in Latin. She received her Masters of Public Policy at Michigan State University. McCord Consulting Group is an international company, with offices in the United States and Panamá.
Visit Nikki's Website
Find Nikki on LinkedIn
Kamilah Martin
Kamilah has 20 years of experience in program and organizational development, education, and philanthropy. Helping programs grow/evolve, managing change, strengthening teams, developing strategy, executing on projects, and growth and innovation are what make her tick professionally. She earned a Master's in Public Administration through the National Urban Fellows Leadership Accelerator and a Bachelor's of Science in Business Management. Kamilah has spoken to audiences all over the world, from the United Nations in New York City to the Global Student Leaders Summit in Costa Rica to virtual seminars that reach Australia and Ghana. She is in her happiest place when she is experiencing the beauty and peace of nature or supporting young people and women in reaching their fullest potential.
Visit Kamilah's Website
Find Kamilah on LinkedIn
Kishshana Palmer
Kishshana Palmer is an international speaker, trainer, and coach with a 20+ year background in fundraising, marketing, and talent management. A keen strategist and driving force behind many wildly successful leadership initiatives, Kishshana has served as a fundraising consultant for dozens of nonprofits and organizations, raising in excess of $100 million dollars. Her foundational business skills include cultivating an internal talent pipeline, managing leadership and employee attrition, and meeting diversity goals.
Visit Kishshana's Website
Find Kishshana on LinkedIn
Desiree Adaway
Desiree Adaway, founder and principal of the Adaway Group, is one of the nation's preeminent DEI consultant-facilitators with over 25 years of experience creating, leading, and managing international multicultural teams in 40 countries through major organizational change. In 2020, when racial unrest mandated broader and deeper understanding of equity and the pandemic introduced strict travel and meeting constraints, Desiree's adaptability and expertise enabled her to educate over 30,000 people on the most crucial issues of our time. Known as an open facilitator, Desiree educates with straightforward, thought-provoking content that allows participants to confront their own biases and seek new paths forward.
Visit The Adaway Group's Website
Find Desiree on LinkedIn
Diverse Perspectives Drive Better Results
Investing in diversity will lead to better results. Coqual (formerly known as The Center for Talent Innovation) found that employees in firms with an above-average number of diverse leaders are:
60% more likely to see their ideas developed
75% more likely to see their innovation implemented
70% more likely to have captured a new market in the past year
87% more likely to feel welcome and included in their teams
Neon One has found great success working with several of the consultants highlighted in this article. Desiree Adaway, Nikki McCord, and Denise Barreto were the founding consultants of our partner network several years ago. Over half of this list have been speakers at our webinars and virtual conferences. And, most importantly, Nikki McCord and Denise Barreto were instrumental in designing the equity planning framework around our Generosity Xchange Conference.
When planning for success, make sure to bookmark this resource as one of your first go-tos on who to work with. Your nonprofit will find great success with any one of these fantastic leaders in our sector.
Join the discussion in our Slack channel on connected fundraising