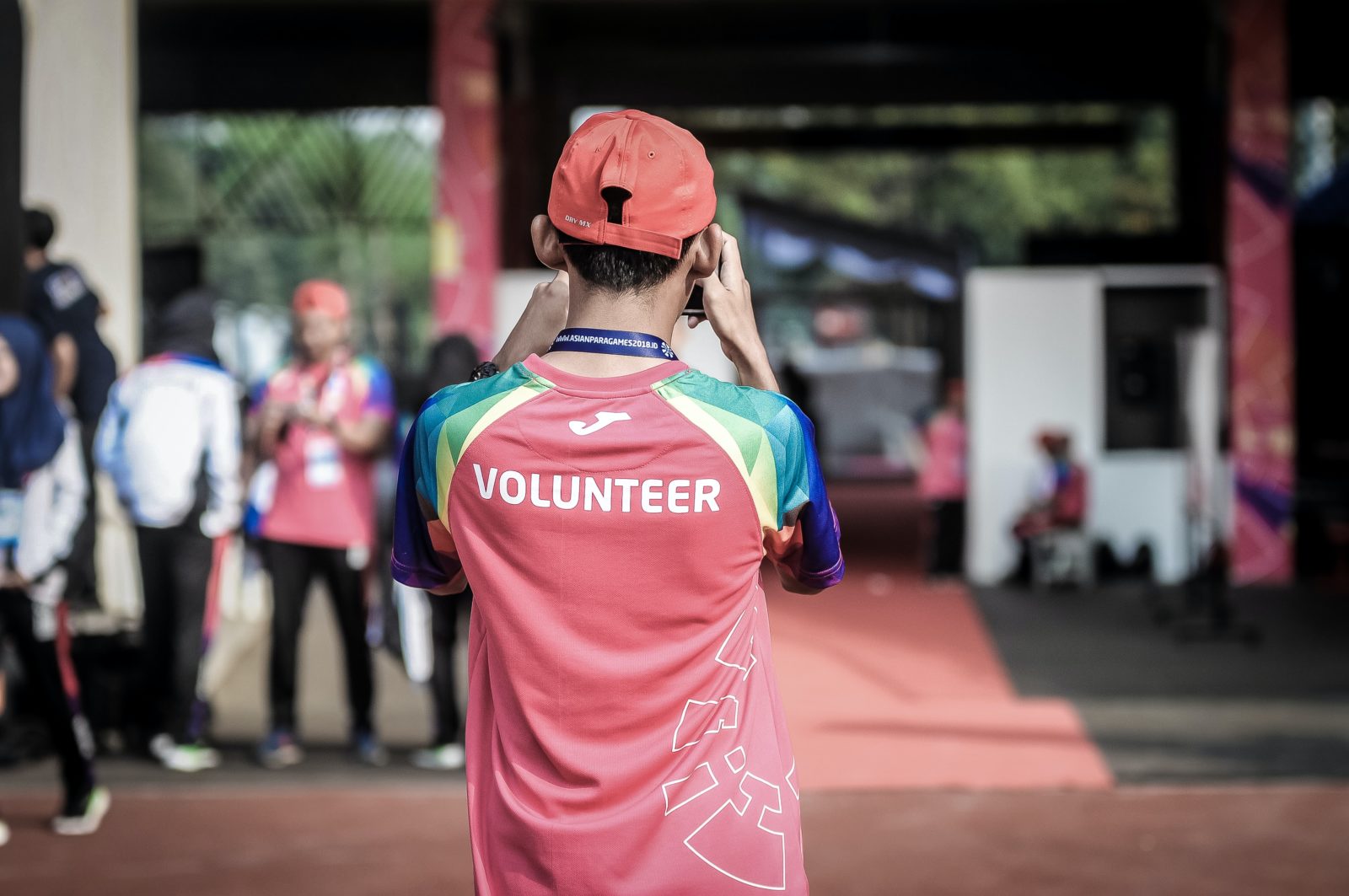 While many organizations were rethinking their volunteer recruitment efforts, even before COVID, that alone can't change the low volunteering rate.
The best way to prioritize volunteer retention is by using a good volunteer management software system. You'll get a 360-degree view of your volunteers and track their interests, communications, and volunteer hours in a more efficient way.
But your technology shouldn't be the only part of your volunteer retention strategy! Here are some of our top tips and strategies to consider incorporating into your organization's volunteer retention efforts:
1. Keep Volunteer Retention In Mind From The Start
As my parents used to tell me, you never get a second chance at a first impression. Many organizations start their relationship off on the wrong foot — by talking too much about themselves, either during orientation or by diving right into hands-on work.
Instead, get to know your new volunteers and their motivation for getting involved. Here are some questions you can ask:

How did you hear about us?
What motivated you to get involved?
What type of projects are you interested in?
Do you have any special or technical skills?
How do you prefer to be contacted?
What resources do you need from us?
2. Track Your Organization's Volunteering Data
Do you already know your volunteer retention rate? What about where your volunteers heard about your organization? Or how many volunteers opened your last email?
After you get to know a little bit more about your volunteers and their interests, you'll need a way to track that data. You can use volunteer management software to do this or create your own system that works for your organization's needs.
Tracking volunteer data will help you segment volunteers and communicate with them effectively. You should also store data like volunteering hours and communication stats, so you can identify your most engaged (and least engaged) volunteers.
Neon One Tip: In Neon CRM, users can create volunteer projects that are open to applications or they can create closed projects and assign existing volunteers to the task.

Learn More About Neon CRM
3. Provide Volunteers With Needed Resources
Even though volunteers are signing up to help your organization, there may be some resources or benefits that they need from you in return. Understand your volunteers' interests, so you can provide them what they need.
Here are some examples of volunteer resources that you can provide:
Gaining new skills or job experience
Making new connections and networking
College recommendation letters or job references
Fulfillment of volunteer hours for school or work
If you understand a volunteer's needs, you can offer them something in return that makes their experience more valuable — and keeps them coming back.
4. Leverage Volunteer Skills And Strengths
Another benefit of getting to know your volunteers is uncovering their hidden talents. For example, one of your volunteers may be a talented web designer — but if they only help out at your events, your organization may be missing out on a huge opportunity.
Data shows that leveraging volunteer skillsets is one of the most important parts of volunteer retention. In a Fidelity Charitable Gift Fund survey, 44% of respondents said they would rather volunteer elsewhere instead of staying with an organization that doesn't use their skills.
So make sure you put those valuable skills to work! And don't be afraid to have volunteers team-up. If you have an ambitious volunteer looking to learn new skills, consider finding a more experienced volunteer with less time who might be able to mentor them. Be creative!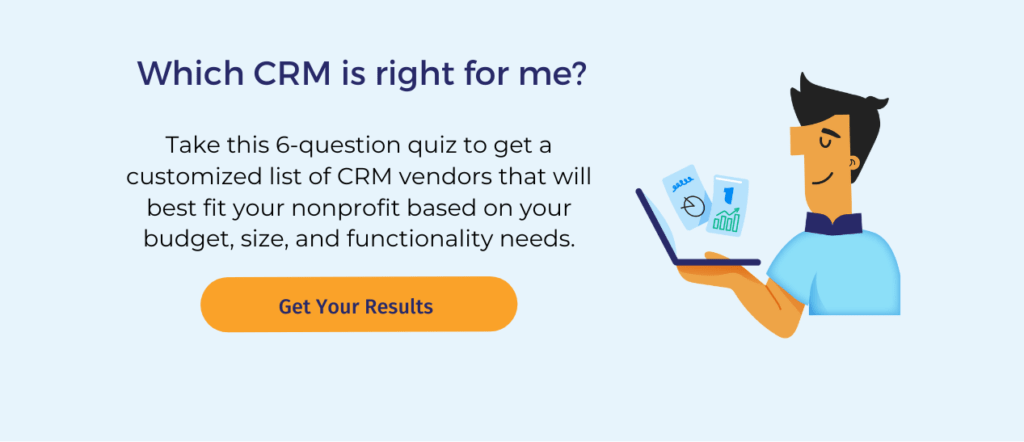 5. Follow-up And Stay In Touch
Volunteer retention does not end after the volunteering is over. In fact, that's just the beginning of your volunteer management strategy. Here's how you should follow-up with volunteers:
Thank them. Your volunteers are donating their time and skills to your organization. Make sure they know they're appreciated!
Illustrate their impact. Provide volunteers with data or stories that show the difference they've made. (Ex: If they helped with an event, let them know how much that event raised and how that money will be used).
Promote future volunteer opportunities. While you're telling volunteers how awesome they are, be sure to include any upcoming volunteer opportunities. Hearing about their impact may inspire them to sign up again!
Get to know more about them. If you weren't able to talk about their interests before a project, this may be a great time to get to know more about your volunteers. Consider sending a survey, or set up a quick phone call or meeting.
Volunteer retention and volunteer management should be about building a relationship with your volunteers. Communication is key to building relationships with your volunteers, so be sure to touch base with them often to keep your organization top of mind.
Neon One Tip: Neon CRM users can build custom email segments in their system and create automated workflows that apply to those segments. Creating a "Volunteers" email segment will allow you to customize the kinds of communications your volunteers receive.
6. Ask Your Volunteers To Donate
I know what you're thinking — these people chose to volunteer because they don't want to support your organization financially. But the data shows that volunteers are actually twice as likely to donate to your organization as non-volunteers.
If you think about it, a financial donation only takes a donor a few minutes. But donating your time and skills to an organization can be a much larger commitment. This means your volunteers maybe some of your most engaged supporters. Don't be afraid to leverage that for donations. This not only helps your organization but keeps your volunteers engaged in a new way.
But you should never ask volunteers to donate right after they've volunteered. That might come across as a slap in the face to someone who has just donated their time to your organization.
If you want to learn more about how you can steward your relationship with volunteers and convert them into donors, check out our webinar, Building Supporter Stewardship through Volunteer Engagement.
7. Thank, Thank, And Thank Again
The most important thing you can do to improve your volunteer retention rate? Say "Thank You." And then say it again and again.
Check out these resources for inspiration on thanking your volunteers:
And remember: the average hour of volunteer work is worth about $23. If you think about volunteering as an in-kind donation, your volunteers may actually be giving your organization more than some donors. Be sure to thank them appropriately!
Volunteers are Valuable
Without volunteers, many nonprofits would go kaput. Managing your volunteers fairly and finding ways to engage them on a deeper level is an important pillar of organizational success.
Neon CRM is a comprehensive donor management system that offers robust volunteer management features. The system also integrates with VolunteerLocal, a volunteer management system that allows you to recruit volunteers, send broadcast emails and text messages, check them in/out on-site and run reports straight to your computer. All that volunteer data syncs to your Neon account with just a single click!
To learn more about Neon CRM, join one of our regularly scheduled group demos! These 30-minute sessions will give you basic overview of Neon CRM's features and capabilities—including volunteer tracking, customizable donation forms, and the email builder—with zero pressure to buy. Click the button below to sign up!
Join the discussion in our Slack channel on connected fundraising