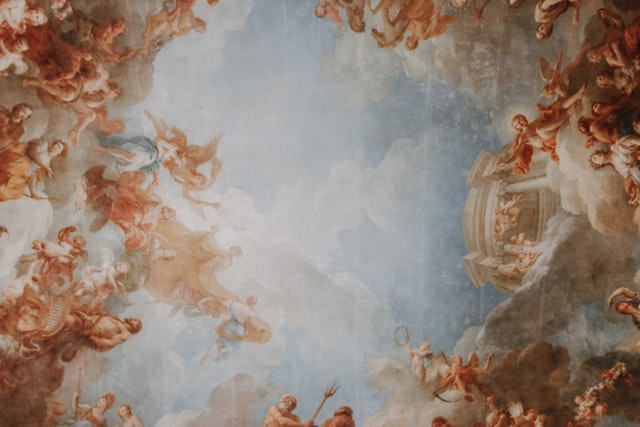 There is no arguing that nonprofit art organizations are an important part of the nonprofit sector. In fact, there are many stories of board members, donors, and nonprofit professionals that entered the nonprofit space because of their love of the arts. But what makes arts fundraising different?
Many nonprofit professionals have held the belief that, unlike other nonprofits, arts organizations have loads of wealthy donors. And nonprofit professionals working in the arts say the exact opposite, "It's hard to raise money for the arts! It's not like we feed hungry children!"
So what's true? Fundraising for the arts in many ways is different, but so is fundraising for any organization. Every nonprofit, regardless of their EIN number or 501(c) categorization, should base their fundraising around their mission and their donors. In that way, each and every nonprofit is unique in how they are fundraising and building relationships.
"Fundraising is about building relationships. It's about connections between donors and your mission. That's true whether you're housing people, curing disease, or making art possible," Mary Cahalane.
With that being said, there are certain challenges and advantages that arts organizations have compared to other nonprofits. This has been especially proven to be true throughout 2020 and 2021 with the large hit to arts organizations during COVID-19. To learn more about how COVID-19 impacted Arts & Culture, read a recent report from ArtsFund.
Challenges for Arts Fundraising
First, let talk about the three main challenges when it comes to arts fundraising.
1. Making the Case for Arts Fundraising Support
You may be thinking, "How can I ask for money for theater when people are hungry?"
Don't ignore this question altogether, but remember who your audience is. There is a large chance that your supporters have a variety of passions and interests. Just because they are donating to a social services organization, doesn't mean they don't want to also donate to you!
As Mary Cahalane says, "If you don't believe that the arts matters – if you don't feel it has an important role in people's lives and in our culture – then you might reconsider working for an arts organization. It will be hard for you to raise money."
One thing you need to be sure you make clear before making an ask for an arts fundraising campaign, get clear with yourself and your team why your arts organization matters. If you still can't come to an obvious conclusion, reach out to your donors to better understand why they gave in the first place.
If you lead with stories and the emotion behind it, you can't go wrong.
2. Creating Urgency
This is many ways, is a continuation of the last point, but with a much more obvious conclusion, no one is going to die if your show or exhibit doesn't happen.
But just because a life is not on the line, does not mean that it isn't important.
The show must go on!
There are many timelines that you can use to support your ask in a more urgent manner. The start of a calendar year, the end of a season, or a GivingTuesday campaign are all examples of ways to use a timeline to enforce some fundraising urgency.
3. Understanding Your Audience
You need to understand who "owns" your donor and patron lists. Does your marketing lead or team have goals around new email subscribers? Does your fundraising lead or team have a specific number of new donors to get by the end of the calendar year?
All too often, donors and patrons are talked to in a way that best suits the internal nonprofit's goals, rather than looking at the communication through the eyes of your supporter.
Your patron shouldn't be receiving two different emails on the same day from two different team leads at your organization. Make sure that all internal staff members and volunteers are aligning to create clear outreach to your patrons. Because if your patrons are prioritized, they are much more likely to stay loyal to your nonprofit.
Moral of the story? Stop working in silos and start working together, especially on external communication.
Advantages for Arts Fundraising
Now, let's talk about the top three advantages when it comes to arts fundraising.
1. Performances
The biggest advantage that arts organizations have is art. They have built-in education and social opportunities that other nonprofits generally do not have.
Use those opportunities to your advantage, because the value is already there for your patrons or donors.
What's an example of this? Instead of giving a free tote bag or t-shirt, try offering backstage tours or dinners with artists. Use that exclusive behind-the-scenes feelings to your advantage.
2. Common Language
You use the same terminology as your patrons. Use that language to help donors feel like "insiders" in your community.
The arts should not be exclusive, they should feel like the family that they are.
3. Self-Interest
Arts lovers love art. Give your patrons and donors the opportunities to support their favorite form of art that they enjoy themselves.
Try looking at your database to see what type of art they have supported in the past, and make the fundraising ask around that particular type or genre of art.
You'll be surprised by how many more "yeses" you receive.
So, What to Do Next as an Arts Nonprofit?
One thing that many learned during COVID is the importance of finding joy and entertainment in your life. Arts and culture is the space where people come together, and we need that now more than ever (whether or not it is in-person).
To be effective as a fundraiser in the arts, you need to connect to your own love of the arts. That will make your ask powerful. You don't need an excuse to get others to care about your cause, you just need to find the right audience.
Even Humane Societies have to find the audiences that are inspired by their work, because not everyone likes dogs.
Now that you're convinced, it's time to start thinking through the best fundraising ideas for arts nonprofits. And lucky for you, we've got a blog all about that. Give it a read.
---
This post was inspired by Neon One partner consultant Mary Cahalane of Hands On Fundraising, and summarized here with her permission. You can find the original post here.
Join the discussion in our Slack channel on connected fundraising