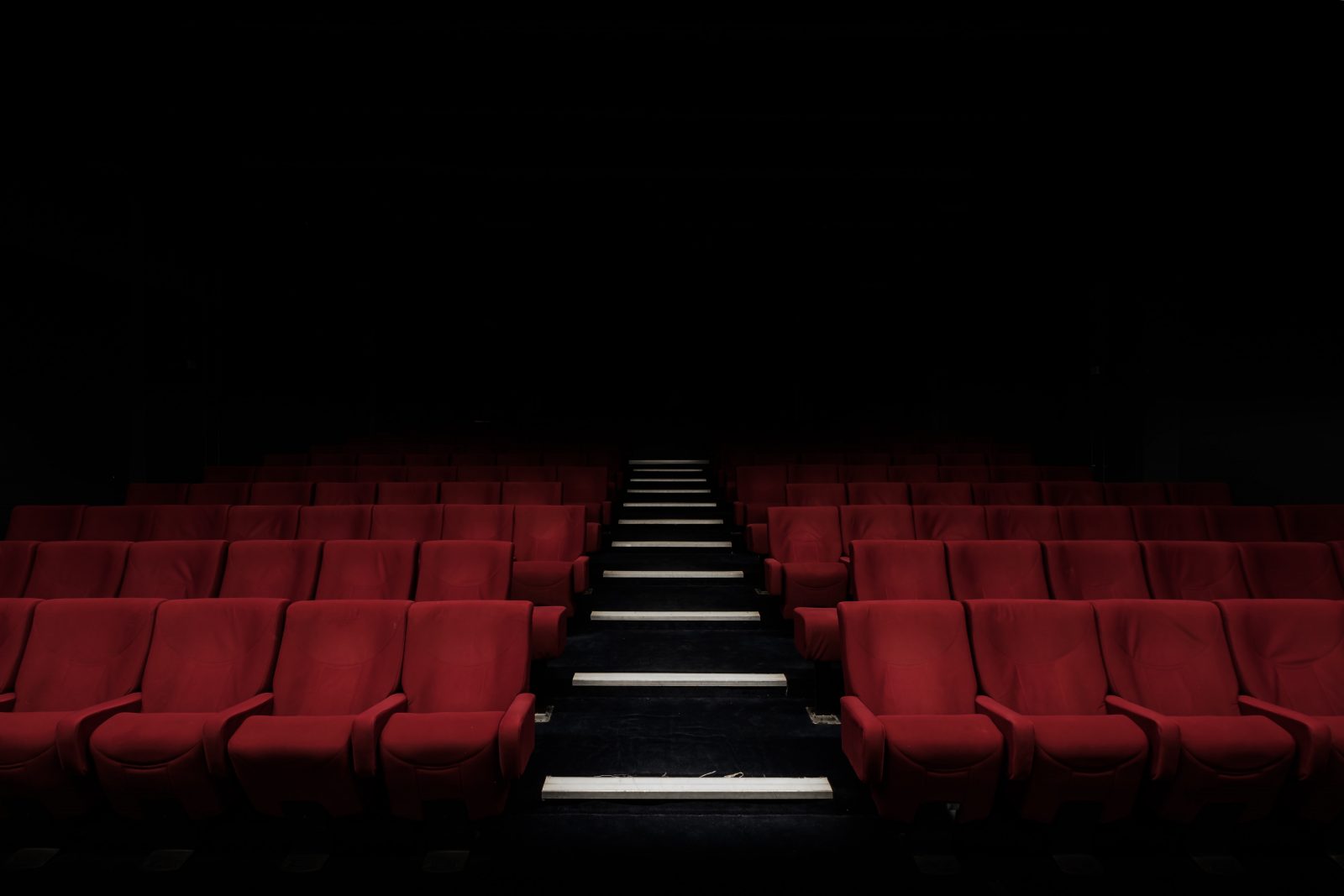 It's been a rough couple years for arts-based nonprofits. As pandemic aid has run out without patrons returning in pre-2020 numbers, many arts nonprofit across the country have had to shrink programming, cut staff, or close altogether. With income from performances and classes down, and many granting organizations focused on other sectors, fundraising for arts organizations has never been more important.
Although fundraising for arts organizations has unique challenges—like justifying the need to ask for support from donors for your arts and culture versus donating to the efforts of front-line workers—art in all forms is something that every community needs. This includes summer art camps, museums, theaters, art galleries, and more.
Don't be discouraged. The arts still play a vital role in our communities, and there are plenty of opportunities out there to engage your supporters, craft an appeal, and raise the funds your organization needs to move forward. Don't be afraid to ask people for their support.
You can use these tips below to encourage your organization to find new ways to engage and excite current and potential donors.
1. Appeal to Your Loyal Patrons
As an arts-based nonprofit, you likely already have a base of patrons that already support the work of your organization by buying tickets, taking classes, or both!
Reach out to these loyal patrons and invite them to support you in a new way: by donating!
Share your story through personal emails or handwritten notes from your board and stakeholders.
Your donors want to feel like they are helping push your mission forward. Use appeals to share your appreciation for their support. Finish it up with a story that highlights the value of your organization, and you've got yourself a gripping appeal.
The year-end giving season is a great time to hold a campaign like this, and it's never too early to prepare! To help you kickstart your efforts, we created this guide to planning your end-of-year campaign.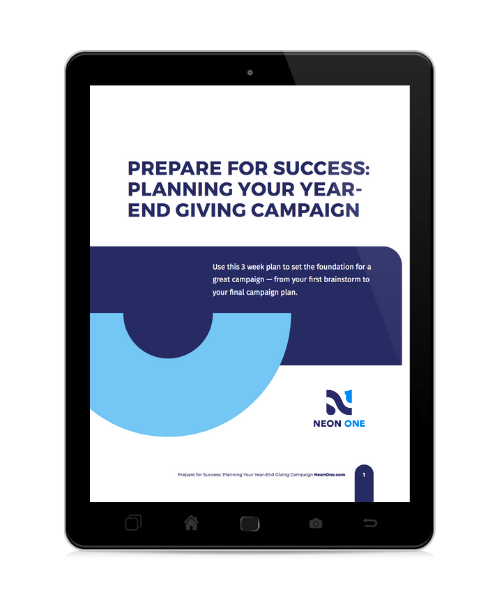 It's never too early to prepare for the year-end giving season.
To help you kickstart your efforts, we created this guide to planning your EOY campaign.
2. Hold a Peer-to-Peer Fundraiser
A peer-to-peer fundraiser is another great way to get your loyal supporters (and your board members) spreading the word about your organization—while raising funds to boot.
Peer-to-peer fundraising involves getting a group of people to run individual campaigns as part of a larger whole, advocating to their networks for support.
As an arts organization, you can have lots of fun coming up with incentives for your peer-to-peer fundraisers, and you can also empower them to offer ticket and class discounts in return for donations.
People love going to a play or attending a wine-and-painting class as a group. You can gear your fundraiser towards these types of group activities and create new patrons in the process.
Want to learn more about peer-to-peer fundraising? Check out the article below.
3. Auction an Artistic Experience
Auctions are popular fundraising events that all kinds of nonprofits use to engage and connect with their supporters.
Get creative and host an auction for your arts organization where the artistic experience itself is what's up for bidding.
Enlist artists to create a piece of art for your event, or auction off a post-show meet and greet with the stars of your latest show. You could even auction off a few choice costumes and set pieces you have stored at your theater.
If you don't have the sponsors or the budget for high-end prizes, try hosting a trash art auction.
Engage local artists to create art from recyclables in their homes and auction the pieces out during the online event. You could even include digital copies of never-before-seen photos of past shows or exclusive recordings of rehearsals.
And if you want to really cut down on the costs, host an online auction. You can set up a website that includes all of your items you are auctioning off. Participants can register their credit card information and place bids on the item listing in a specific time frame.
Neon One Tip: Neon CRM offers a seamless integration with our auction software partner ClickBid that allows users to easily pull up contact info as guests check in and match sales to those records during the event.

Learn More About Neon CRM
4. Do an Art-a-thon
Host a 24-hour art-a-thon or creativity marathon where artists create artworks or engage in art-related activities non-stop.
It's like raising money for a 5k or half-marathon, only with art-making instead of running.
This event could be livestreamed online, and viewers could donate to support the artists and the nonprofit's cause.
You can offer various tiers of donation rewards, such as getting a custom drawing, shoutout, or even a time-lapse video of an artwork's creation process.
At the end of the marathon, you can host a live event where the artworks are displayed and bid on. Just make sure the bidding is also open to virtual attendees!
5. Host an Online Course
During the pandemic, online events and courses exploded in popularity (for fairly obvious reasons).
And while in-person events are now back, many people still enjoy the flexibility provided by online events—especially parents with young kids.
Teaching art by hosting online courses has become a viable option, one that your nonprofit shouldn't ignore!
Consider asking staff members or volunteers if they are interested in teaching a 101 arts course online based on their expertise.
Artist-led programming and online exhibitions are ways to boost your organization's income while keeping overhead costs fairly low.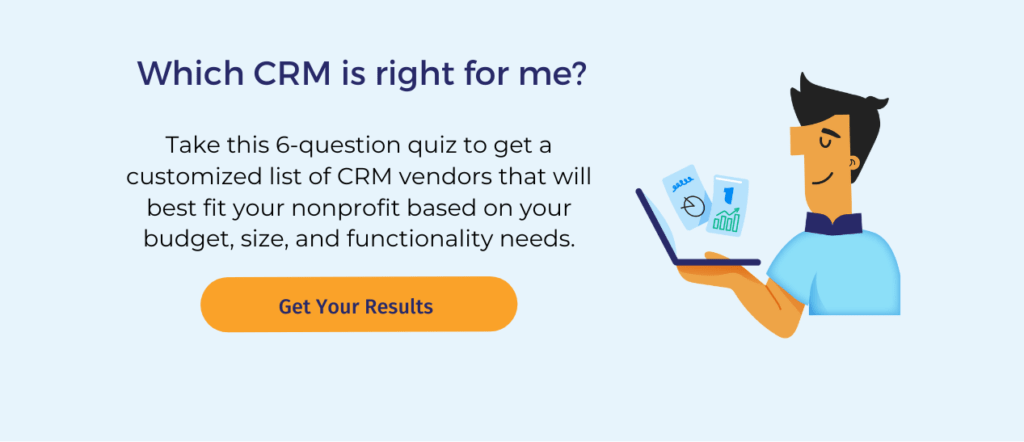 6. Raffle Off 1:1 Lessons
Similar to auctioning off items, you can offer 1:1 lessons or a mentorship call in a raffle.
This would involve setting up one-on-one virtual conversations with your arts organization's local celebrities. This may be some of your lead performers, popular visual artists, or directors.
These sessions can be of great value to high school theater students or artists who are always eager for new opportunities to learn and demonstrate their skills.
This idea is a way to not only make personal connections in your community, but raise money while you do it.
7. Create a Virtual Gallery
Showcase the works of various artists in your organization by creating a virtual gallery where patrons can interact with the pieces online.
Set up an interactive platform where visitors can explore the art pieces, learn about the artists, and even purchase artworks.
To raise funds, consider incorporating a "Donate to Vote" feature.
Viewers can vote for their favorite artworks by making a donation, and the artwork with the most votes receives a prize.
This approach encourages engagement with your patrons while also generating donations.
8. Engage Your Community
Local art is something that people want to be a part of! Show your supporters and audience behind the scenes of your organization.
Try hosting a Q&A with available members of your performing arts group. You can ask for donations during the event or charge a small fee for attending the Q&A.
This is an area where the arts have a real advantage. Meeting an actor in a play you loved or a painter whose work you adore has a certain wow factor that your typical nonprofit volunteer or staffer just can't match.
This is a great opportunity to share your organization's story while engaging both your donors and fans.
9. An Art-Themed Adventure Fundraiser
A lot of the ideas on this list make use of the virtual options that expanded during the pandemic. But this idea delivers the kind of in-person experience that many people now crave post-2020.
Organize an art-themed adventure challenge, like a scavenger hunt or escape room, where participants solve puzzles and complete tasks related to famous artworks or artistic styles.
Participants could gather sponsorships from friends and family for their participation, and the event itself could take place in a museum or gallery space.
It's a fun and interactive way to engage supporters and raise funds. And it's perfect for kids!
10. Offer Entertainment
Do what you do best: Give 'em the old razzle-dazzle.
Depending on the art form your organization is involved with, try creating an event that plays to your staff and volunteers' talents.
Whether that's hosting a film festival, virtual art show, or open-house karaoke night, offer your supporters a way to continue to enjoy the hard work and talent of your team.
To increase engagement, you can livestream the event with hourly donations goals, and engage supporters new and old.
11. Create a Social Media Campaign
Social media isn't just a place to post information. It's a space where you can connect with your supporters and build the foundation for a long-lasting connection.
If you create the right campaign, social media can help your organization raise a lot of money and expand your reach in a short amount of time.
Start your campaign with an open mind. You don't need to spend hours every day on social media to make your message shine; all you need is consistency.
Set aside 15-30 minutes a day on your social media sites to engage with your followers
Add a "Donate Now" button to your Facebook page
Recruit local businesses and social influencers
Above all else, authentically share your work and your impact with pictures, videos, and metrics.
Creating an intentional social media campaign can be a way to share your message in a different medium than you may be used to, allowing you to direct new traffic to your website.
What Will Your Supporters Like? Find Out!
While many of the ideas we laid out in this article—virtual galleries, live performances, auctioning artistic experiences—are specific to arts-based organizations, here's something that's true for all nonprofits: The more you know about your supporters, the better you can target your fundraising efforts.
Whether it's an email campaign of direct appeals, a silent auction event, or a social media campaign, a comprehensive donor management system will help you know what kinds of fundraisers your donors like best.
Neon CRM is a powerful set of tools that will help you manage your donor database, hold fundraising campaigns, organize your volunteers, and run special events—all in a single, easy-to-use package.
To learn more about Neon CRM and see the system in action, sign up for a group demo! These regularly scheduled, 30-minute sessions will teach you more about how Neon CRM's features and capabilities can help your nonprofit do more.
Join the discussion in our Slack channel on connected fundraising