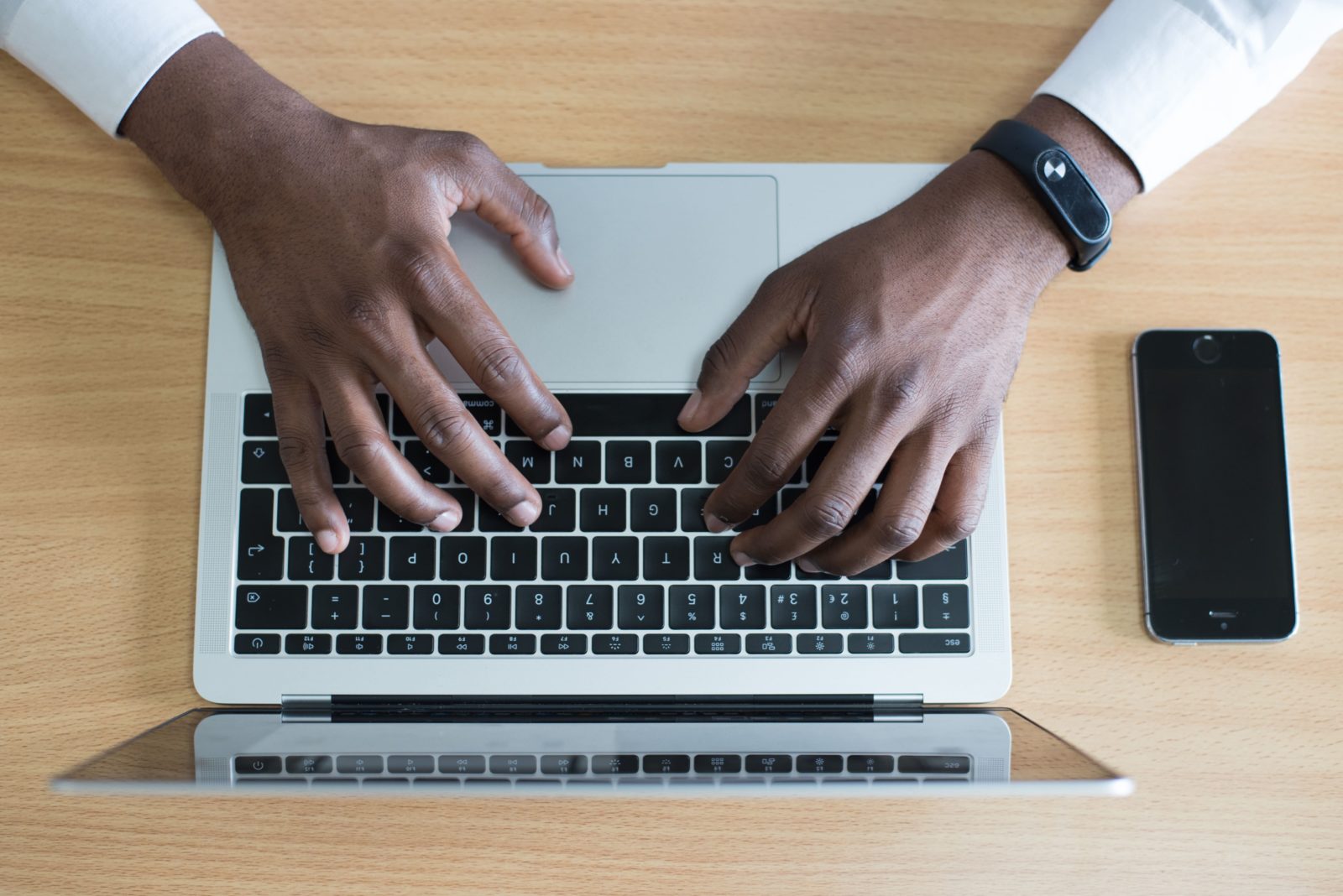 Knowing how to write effective fundraising emails is an increasingly important skill. Email is one of the most popular fundraising channels: 48% of donors prefer to receive updates and appeals in their inboxes, and email beats out social media, phone calls, and other digital channels in terms of fundraising performance.
Lots of elements work together to make a great fundraising email. But each tactic is rooted in a single overarching strategy: Writing with your donors in your mind.
When you write a fundraising email, start with your donors in mind. This will make you a more effective storyteller, help you create stronger CTAs, and make it more likely that you'll hit your fundraising goals.
Now, this doesn't mean prioritizing your donors to the negligence of your work, mission, or values. Instead, it means putting yourself in your donors' shoes as a way to write a fundraising email that will resonate with them.
Here's how to do it.
Paint a Picture of Your Donor
When you send a fundraising email, you're not lobbing a story into the universe and hoping donors will give as a result. You're appealing to people!
Take it from a writer: Appealing to people is easier if you have an idea in your mind of who will read your fundraising email. Instead of sitting down to write a fundraising email for a nameless, faceless horde of potential donors, ask yourself, "Who am I writing for?"
One helpful tactic you could use is creating an imaginary character (in marketing speak, we'd call them a "persona") that represents your donor base. Say you're writing an appeal that will support your summer literacy program: Imagine a character that's similar to people who have donated to that cause in the past. What motivated them to give last time? What might motivate them to give now? If you're writing targeted appeals for different segments, you may want to think about different people.
If you don't want to create a persona, you don't have to! Pretend you're writing for a particularly loyal donor or volunteer you know. What inspires them? What moves them? When you start writing your fundraising email, pretend you're writing it for that person. It'll be much easier for you to relate your story, make your case for support, and ask for a donation than it would be if you were writing for a huge but undefined crowd.
Write Your Fundraising Emails with Donors In Mind
Once you've established who you're writing for, it's time to tell them a story that will inspire them to give. Ask yourself, "What stories move my donors? What will move them to action?"
You don't have to guess! You can try:
Reviewing past appeals to see which were most successful. Which of your past appeals met or surpassed your fundraising goals? Were there any runaway favorites? What elements of that fundraising email can you incorporate into the one you're writing now?

Reviewing past fundraising campaigns to see which inspired the most gifts. This takes a somewhat broader view of your fundraising activities. Instead of focusing on an individual email appeal, look at the campaigns that have inspired the most generosity in your donor base. Did they really seem to love your last push to raise money for your veterinary clinic? Center your appeal around an animal that's happy and healthy because of your community. Did your donors respond well to your food pantry's campaign that centered local families? Try sharing a family's story in your fundraising email. Knowing what large-scale campaigns resonate with your donors can help you understand their passions and motivations, and that will come in handy as you write this appeal.

Surveying your donors. This will require some extra lead time, so it's a good fit for you if you have plenty of time to plan a survey, send it to your donors, and wait for responses to trickle in. If you prepare your fundraising emails way in advance (or if you're prepping for a huge, important fundraising campaign), ask your donors about their preferences. What stories do they want to hear? What interests them? Why do they donate to your nonprofit? Their insights can be invaluable resources as you plan your campaign.

Asking donors with whom you already have a good relationship. No time to launch a full-scale survey? Sit down with one or two donors (or more!) and talk to them about what inspires them to give. Why do they donate to your nonprofit? What appeals have they received that stick out as memorable? What would they want to see in your next appeal? What details would they include? Use their feedback to start outlining your fundraising email.
Once you've figured out what stories, motivators, and details will inspire your donor base, incorporate that knowledge into your next fundraising appeal. This doesn't mean you have to follow exactly the same formula over and over again, and it doesn't mean you have to incorporate every piece of feedback or information you have available to you. It may mean telling stories with similar themes/motifs.
Instead of focusing on your need and asking people to give, for example, tell a success story and invite donors to make similar successes possible for others. Or, if your donors like interesting points of view, tell your story from a different perspective: Write from the perspective of a board member or volunteer, for example, or create a fictional character or composite character that represents your client base.
Use a Format Your Donors Will Appreciate
Now, there are some dangers inherent to centering your donors too much in an appeal: You may fall into the trap of diluting your mission or values, for example, or stray into unethical storytelling practices. One area you can feel comfortable completely centering your donors is when planning the structure and supporting elements of your campaign. Here's how.
Choose a Subject Line They'll Love
Even the most compelling appeal will fall flat if nobody reads it. Writing a subject line that catches readers' attention and inspires them to open and read your message is the first step toward creating great fundraising emails.
Put yourself in your readers' shoes. What subject lines would catch your attention? What would make you excited to open an email from your nonprofit? Is your subject line exciting, or does it sound a lot like the other hundreds of emails you receive every day? You can also try using a subject line grader like this one from CoSchedule (they didn't ask us to link to them, by the way—we just really like this one and use it all the time).
Be an Empathetic Writer
Prioritizing empathy when you're writing fundraising emails sounds kind of funny, doesn't it? In addition to speaking to their interests and motivations, try to think about what your donors will need or want as they read your appeal.
Approach your writing with an empathetic lens: Try to anticipate how your readers will interact with your fundraising emails. This can mean both the content and the format!
If you send your email on a Friday afternoon, for example, it'll arrive when your donors are likely taking a break at the end of a busy week. What would they want to read? Maybe they'll appreciate an uplifting story that's a bright spot in their day, especially if they've had a long week. Maybe they'd appreciate a straightforward email that's emotive and to the point! They're probably on their lunch break: Maybe you should send something easy to scan and interact with on their phone.
Create a Compelling Call to Action
You've told a story that will engage your donors: What's their next step? To donate!
This is another area where being able to put yourself in your donors' shoes will make you more successful. Taking steps to ensure your ask is clear, visible, and easy to act upon is important. Ask yourself:
What call to action will I include?
How can I make my donors feel compelled to act?
What will donors achieve if they give?
Do they know what I want them to do?
Can someone easily tell how to act on my call to action?
Another important step to take here is to make sure an inspired donor can easily move from your appeal to your donation form, then make a gift. This means making sure you've linked to your donation form and, ideally, have more than one link to that form in your fundraising emails. Most of your donors probably read your emails on their mobile phones, which means only a small section of your appeal is visible to them at a time. If someone's moved by, say, your third paragraph, they shouldn't have to scroll through the rest of your email to find a link to your form; it should be easily visible!
You can increase the likelihood of someone completing a donation by making sure your donation form is in good shape. If you can, add some elements to your form that will create a sense of continuity for your donors. Say your appeal tells the story of a student whose test scores improved as a result of your private tutoring program and asks readers to help more students access one-on-one help. Your donation form could include a picture of the student who was featured in your appeal, and you could add a sentence or two reiterating how your donor can make a positive impact by giving.
If you haven't done so recently, submit a test donation on your form, too. Make sure everything works properly, and take the time to identify anything that could slow a donor down, confuse them, or dissuade them from giving. This could mean something as simple as removing extraneous fields or as complex as overhauling your form to abide by best practices.
Empathy Is the Key to Great Fundraising Emails
Writing your fundraising emails with your donors in mind will help you create the best possible appeals. That doesn't mean catering to a donor's every whim—it means placing yourself in your donors' shoes and thinking about how you can structure your appeal to be compelling to them.
Reframing the way you approach writing fundraising emails is a simple step. But "simple" doesn't always mean "easy!" Switching your perspective from "I have to write an amazing appeal" to "I have to write a letter to real people who will read and respond to it" is a subtle shift, but it's an important one. Taking this approach will help you connect with your supporters, get them invested in your work, and inspire them to give.
If you want more insights on how to write successful fundraising emails—including tips for writing great subject lines, creating copy your donors will actually read, and more—you'll love The Nonprofit Email Report: Data-Backed Insight for Better Engagement. Download your copy today!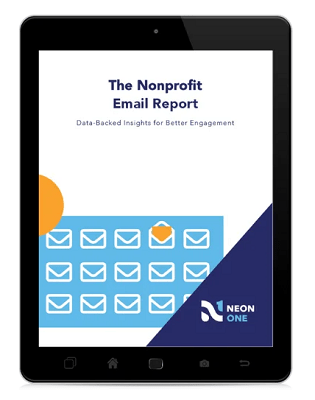 Send emails your donors will actually read—and love.
Whether you're looking for ways to improve your open rates or want pointers for creating eye-catching subject lines, you'll find what you need in this report.
Join the discussion in our Slack channel on connected fundraising