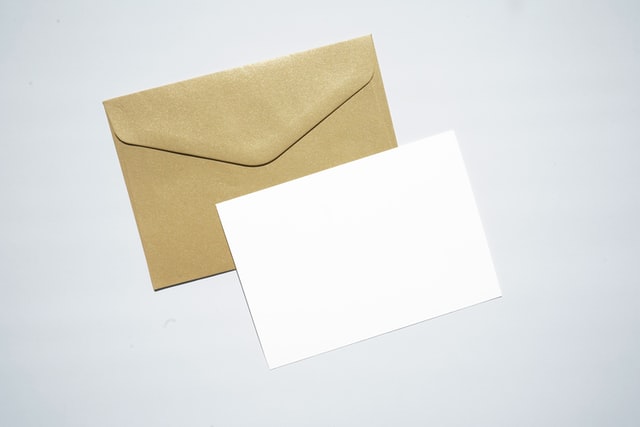 December is a hectic time. Most people's inboxes are filling up with holiday sale reminders and requests from other organizations, so it's important to make your year-end appeals to stand out to your readers. This can feel like a huge challenge, but donor-centric appeals will help you do just that. Let's break down exactly what it means to craft a donor-centric year-end appeal and why it will help your message resonate with your donors.
Know Your Story
Before you begin to craft your ask, it's important to consider how you want to frame it. Even though personalization is important, you can still use the same core story across your separate audience. Once you've identified the story you'll use, consider ways you can make your donors a part of that narrative. Identifying your area of focus first will make the rest of the writing process go smoothly.
Quality Over Quantity
As a nonprofit professional, you probably have quite a few compelling stories about your clients, your staff, your programs, and your supporters. It's tempting to include as many stories as possible in your year-end appeals. But, in this situation, quality beats quantity.
Focus your efforts on telling one gripping story that illustrates your organization in a human way.
It could be about the success of a former program participant, the impact a recent event had on your community, or a testimonial from a client. Really, any story works as long as it highlights your nonprofit's impact and how your supporters make that impact possible.
For more nonprofit storytelling tips, be sure to check out the video below.
Focus On The Donor
Donors want to feel like they're a helping hand in making positive change in their communities. Keep your appeal positive and appreciative, and make sure you include elements that reiterate to your readers that their financial support will have a direct impact on the cause they care about.
A common misconception is that the "Sarah McLaughlin strategy" is the best way to get donations. Guilting people into supporting your cause because you really need the funds to complete an initiative is going to be offputting. In most cases, donors are more likely to give to an organization that is succeeding at making a impact rather than an up-and-coming nonprofit that has yet to make a dent into their goals.
Instead, focus the narrative on your organization's success stories. Be sure to emphasize how much your donors' involvement contributed to achieving this goal. After all, your donors are part of the reason your organization is able to do the important work it does. Use your appeal as a chance to give those heroes some recognition. Tell your donors a success story, share how past support made that success possible, and invite them to continue making a positive impact by donating to your nonprofit.
Segment Your Year-End Appeals
All of your donors are important. But you still need to spend some time creating slightly different messaging for different types of donors—you wouldn't communicate with a major gift donor the same way you'd communicate with a small-dollar donor. Donor segmentation allows you to create smarter, more personalized messages that capture donors' attention and make them more likely to read and respond to your appeal.
Here are some of our favorite strategies for you to look into:
LYBUNTs and SYBUNTs
These are your constituents who, respectively, have donated "Last Year But Unfortunately Not This Year" (LYBUNTs) and "Some Year But Unfortunately Not This Year" (SYBUNTs). These two lists will bring up all your lapsed or at-risk donors. Most CRMs—including Neon CRM—have these reports built into their systems. If yours doesn't, you can build your report manually.
When crafting an appeal for these two audiences, your main goal should be to remind them about their past support, reiterate the impact they made as a donor, and invite them to get involved with your work again. Use your CRM data to plug in those bits of information with a personalized message.
Writing a message to a SYBUNT can be tricky: It's been more than a year since they've donated, so your goal should be to remind them of why they gave in the first place. Try referencing their last gift, sharing a brief update about how your community of donors made a difference since their last gift, and invite them to support your cause again. Your message to LYBUNTs can include more concrete information on what their donation helped accomplish in the past year. Express your appreciation for both groups' support, and follow that with information on what their next donation can possibly achieve.
Giving Levels and Donation Amounts
There are potential donors out there that want to support your mission but have no idea how much they should donate to make an impact. That's why it's important to include suggested giving levels on your donation forms. Use your CRM to sort your constituents by previous donation amounts. If you can communicate what each donation amount will help your nonprofit achieve, even better!
Once you've established your giving levels, consider branding them with names relevant to your mission for a truly donor-centric experience. You can use this as an opportunity to recognize donors giving level titles, or with the inclusion to giving level society. This can be a powerful way to appeal to your donors' motivations and make them feel like they're part of a larger group of people all working together toward the same goals.
Your top donors should ideally receive a personal appeal from you or from someone on your staff. Hopefully, you have some insight into the communication preferences of your major donors—this can help guide how you format their appeal. Consider handwritten letters, phone calls, or in-person asks that thank your biggest donors for their past support, share details about what their gifts have made possible, and information about how you'll use their future support.
The rest of your donor segments can receive appeals with designated giving levels based on their total donation averages. If you have a donor that falls into the "small donor" category, try sending them an appeal that links to a donation form with suggested giving amounts that range from $20 or $30 to a couple hundred dollars. Mid-level donors can receive a link to a different form with higher suggested gift amounts. This can be a powerful way to make your appeals feel more personalized!

Be sure to always leave a blank option for donors who would prefer to give a different amount. That way, you avoid alienating donors who want to give but can't afford your suggested giving levels. Maybe they'll want to give even more than you suggest.
Learn more about effective donor segmentation ideas with the resource below.
Now You're Ready To Craft Donor-Centric Year-End Appeals That Inform And Inspire!
After determining your story and segmenting your appeal, put together a clear and convincing call to action. Emphasize how your donors as individuals can make a difference in your community, and include suggested giving amounts that make sense for your different donor segments. By sharing a heartwarming story, reiterating donors' past impact, and sharing how their next gift will make a difference, you'll have created a donor-centric appeal that inspires your supporters.
Ready for the next step? Download the guide below to find our best practices for following up on appeals, crafting the perfect thank-you messages and promoting your cause to new donors.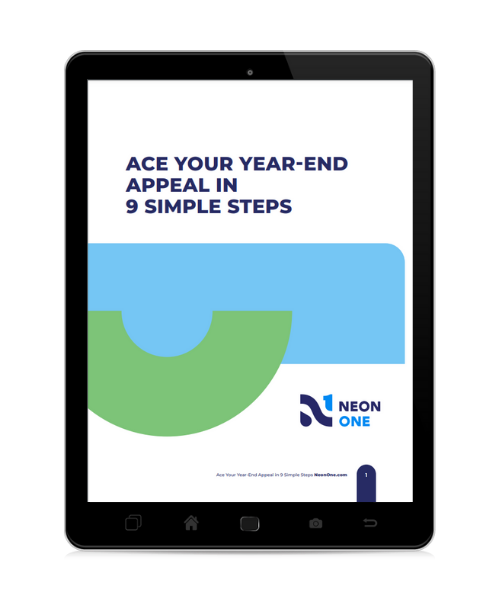 Ace Your Year-End Appeal in Nine Simple Steps
To help you kickstart your efforts, we created this guide to planning your EOY campaign.
Join the discussion in our Slack channel on connected fundraising