Picture this, it's 10:30 am and your donor has opened their inbox to find an email from you with an update on the impact of the donation they gave in Q2. Only thing is, you've been in an illuminating strategy session with your team all morning and didn't send out any emails. Oh yeah, we're serious…it's 2021, it's high time we put your donor retention tasks on autopilot.
This session leads you through four essential donor retention opportunities. Session 1 examines phases including:
How to power your potential with strong data collection
Key segmentation opportunities
Demonstrating impact and outreach that matters
Automation that will save you time and stress
Session 2 is a deep dive into the specific steps you can take to begin your automation and powerful donor retention journey.
Your organization deserves access to donor relations strategies that elevate your giving community and digital fundraising efforts. Watch and learn how to maximize your gift potential with just a few clicks.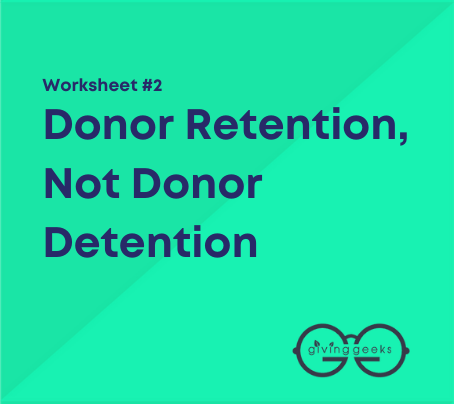 Download the Worksheet!
Get the worksheet to see how you can automate your way to better donor retention.