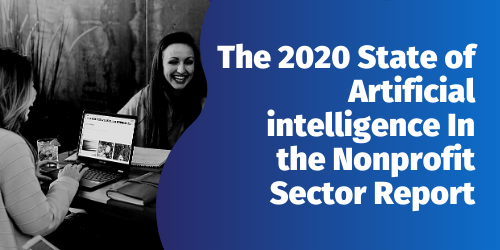 Get Your Copy Today!
Artificial intelligence (AI) is no longer science fiction; It's here. We're at the dawn of the age of AI and while there are many studies on how this will impact for-profit business, up until now nonprofits have been left out of the loop.
We partnered up with the team at PwrdBy to create The 2020 State of Artificial Intelligence in the Nonprofit Sector report, the largest study on nonprofit AI today. Get ahead of the curve, and learn more about how new advancements in AI could shape the future of the social good industry.
What You'll Learn:
How nonprofits like yours are making use of this new frontier in tech
Which organizations are betting big on AI
Why we believe adoption is going to be democratized in the near future
Made in Partnership With: